With a league-leading free throw percentage that hovers between 94 and nearly 98 percent, Milwaukee Bucks guard Malcolm Brogdon is on pace to become the most efficient free throw shooter in a single NBA season.
Now in his third year, Brogdon was a second-round pick who's become a starter, averaging nearly 30 minutes and 15.6 point per game. In 2017 he was named NBA Rookie of the Year, one of the few second-round picks to earn that honor.
Brogdon has always been a good free throw shooter, but "I always worked on it. I believe that if you want to be a good shooter, you have to be able to shoot free throws, too."
In high school (Greater Atlanta Christian), he shot in the low 80s. "I was good enough, but at University of Virginia I decided I wanted to be the best at it." His goal was to shoot at least 85 percent or above from the line. By his senior year he was shooting almost 90 percent.
His determination to be the best is reflected in his academics, too. Brogdon, who's mom is a college professor, earned a bachelor's degree in history and a Master's degree in public policy during his five years at Virginia, before heading to the NBA at age 23.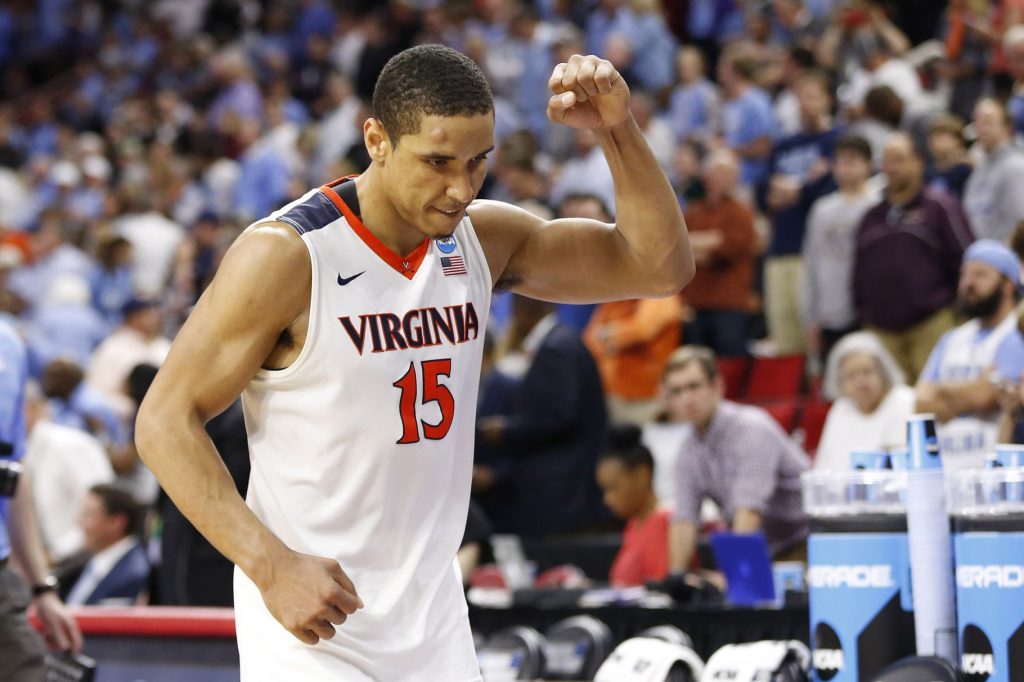 Photo: Geoff Burke-USA TODAY Sports
Free throw shooting is a mental exercise as much as a physical one, says Malcolm, so repetition is key. Every time he goes to the line, Brogdon thinks: "These are the easiest points I'm going to get tonight, so I'm going to make them." Then he bounces the ball, puts his hands on specific spots and shoots. "I focus on getting my hands right and my routine down," he says.