Raymond Hawkins, a 6-foot-9 center ranked No. 88 in the Class of 2019 by 247Sports, is down to his final five schools. Earlier this month, the West Coast big man named Arizona State, Arkansas, Buffalo, DePaul and Mississippi State as the five schools that he is considering.
Hawkins took an unofficial visit to Arizona State on Feb. 24 to watch the Sun Devils in a 69-59 win over California. He will also take an official visit to Buffalo on March 8.
As far as timing goes, Hawkins hopes to take as many visits as he can over the next several weeks, but his dream is to announce his college decision on a date that holds a significant amount of personal meaning: March 30th.
Here's Why:
"A lot of people where I'm from don't make it to see the age of 18," Hawkins said. "I lost probably around five friends that all haven't got to see the age of 18."
Before moving to Las Vegas to attend Findlay Prep, Hawkins was born and raised in Oakland. And that's where he would experience his trial by fire.
"Just coming from Oakland and the environment I was in, coming here to Las Vegas was a big difference and it was a more safe environment," Hawkins said. "Back home, there's a lot of violence."
On March 30, 2007, that violence came crashing down on Raymond and his family.
"There's either the sports way or the illegal way in Oakland. Not too many people have access to the business or just the current way to make money. So my father, he was a drug dealer in Oakland. And what you put into this world is what you get out."
"He was unfortunately murdered."
Raymond was only 7 at the time. His father was killed in front of his apartment complex right before he was going to take Raymond to school.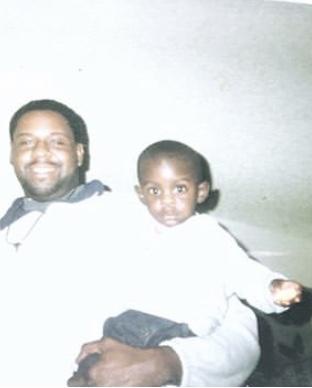 This would be a defining moment in Raymond's life. The trauma of losing his father at such a young age would force him to mature faster.
"Growing up, people told my Mom that I would never be anything and that I would just be another statistic. And when my Mom shared that with me, I was driven and motivated to prove everyone wrong."
Raymond began to pour himself into the game of basketball. As just a freshman, he racked up scholarship offers from Nevada, UNLV, Montana, Pacific and San Francisco. As he started to find success, Raymond found a sense of purpose. He was not only driven to make it for himself, but to also be an example of someone from his community that took a different path.
"There's two routes you can go growing up. You can be successful or you can be a failure. And that's pretty much it. There's no in-between."
As I spoke with Raymond about his siblings, that message became especially meaningful. He is the middle child of three, all of which are brothers. His older brother has struggled to find that different route.
"I have a brother who's in jail right now… Me and my brother grew up in the same environment and that's apart of my story."
Raymond hopes that his story can provide encouragement to his older brother to choose a different route when he gets out of jail. And to his younger brother, he hopes to be an example of what's possible.
"I was driven and motivated to put [my Mom] in the best position to be proud of me. And put my younger brother in the best position to see what it takes to be what you want to be. That you can be anything you want to be as long as you work for it."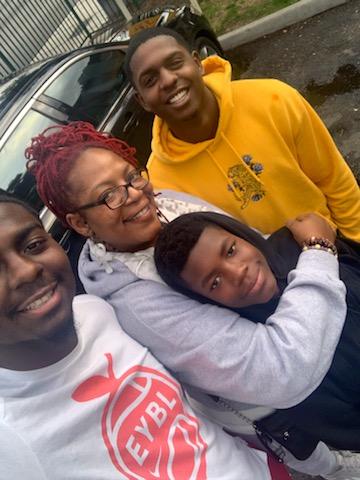 Moving forward, Raymond hopes to make his college decision on the 12-year anniversary of his father's death.
"My father passed away on March 30th in 2007, so I want to try and take as many visits as I can before then, and hopefully make a decision and announce on that day for him. But if that's not fortunate enough to happen, then it'll be what it is is… But hopefully I can figure it out by then."
Admittedly, Raymond wishes that his father would have taken a different path in life. But in the end, he has decided to remember the good parts. Because more than anything, he wishes that his Dad could be there to watch him make his decision.
"Right now, my father's watching over me from Heaven seeing me do what I love to do."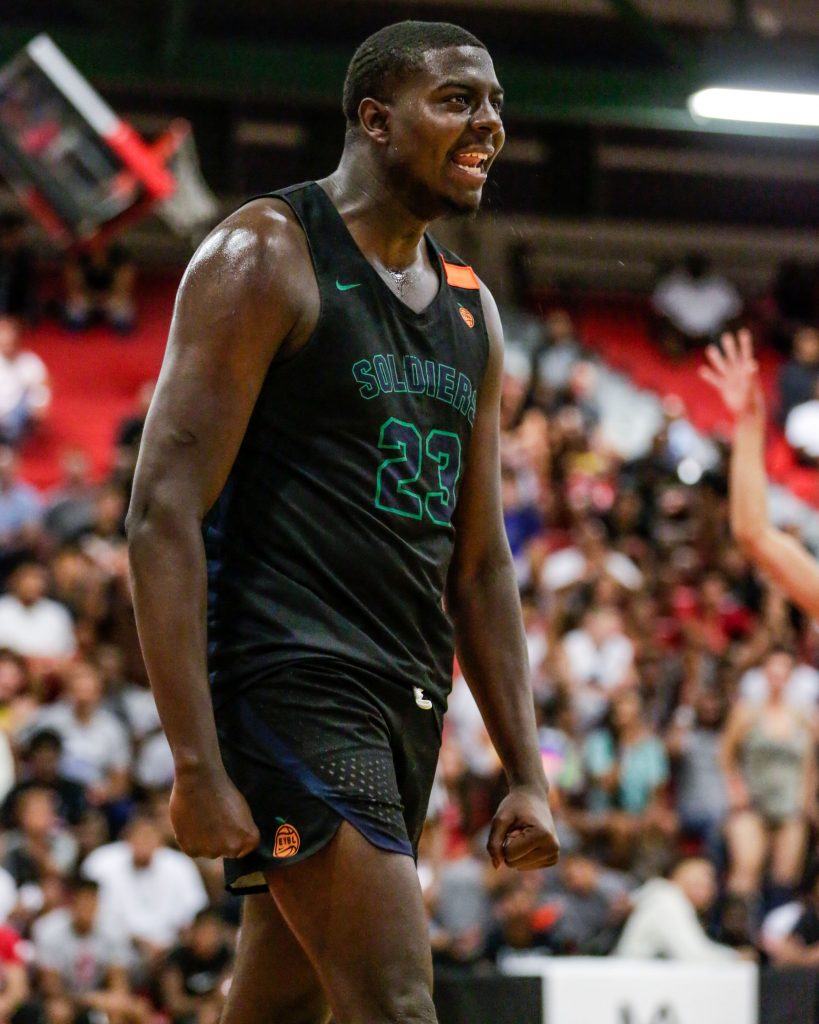 Photo: Josh Dunst/MADE Hoops
"Basketball helped me explore the world and see past Oakland. If I never had basketball, I probably would have never left Oakland and would have never seen other parts of the world and seen the differences in other states and met new people."
"Basketball is like music to my ears."
Michael McLamb is the High School Hoops Editor at Mars Reel