Spartanburg, South Carolina was the host of the Adidas Gauntlet Southeast Regional Qualifier this past weekend at the Upward Stars Center.
The Southeast Regional included teams like Team Loaded (NC), Game Elite (GA), Atlanta Celtics (GA), Upward Stars (SC), Team Loaded (VA), Team Carroll (AL), Game Elite (FL) and plenty more from around the Southeast and a couple squads from Texas.
Here are a few prospects that caught everyone's attention:
2020 C Walker Kessler of Game Elite (FL):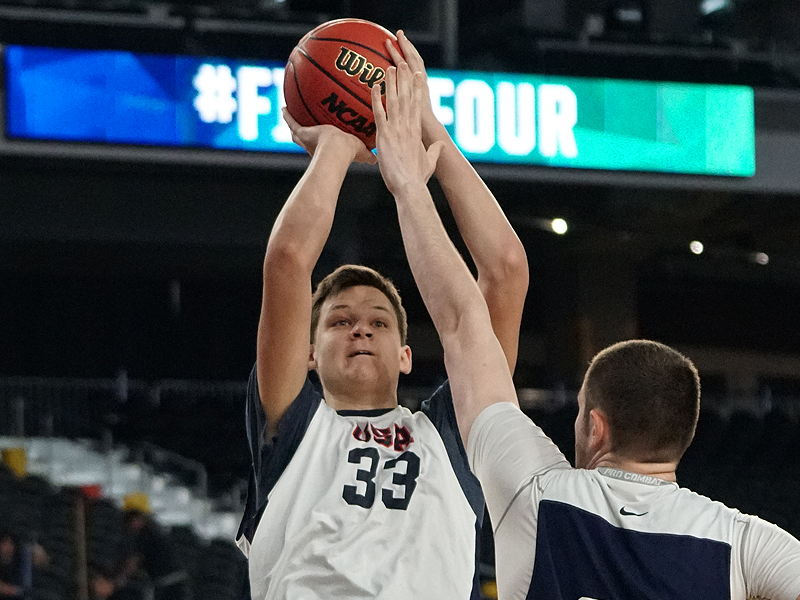 Before his ankle injury occurred on Day 2 of the Gauntlet, Walker Kessler was certainly on his way to receiving the Most Valuable Player award for the weekend. The 2020 center shot 62% from the field averaging 19 points per game in his two games.
Kessler is a uniquely skilled 7-foot-0 plus center with guard skills— and I am not just saying that. During his two games in Spartanburg, he shot 57% from three-point land. He holds quality footwork and a solid handle with the ball. He is effective on the glass and you could also point out that he's an underrated passer at his height.
Kessler's incredible talents were on full display in his matchup against 2020 UNC commit Day'Ron Sharpe on Friday night. Kessler proved why he is considered the best center between the two in the junior class.
2022 SG Marquise Rice of Team Wall (NC):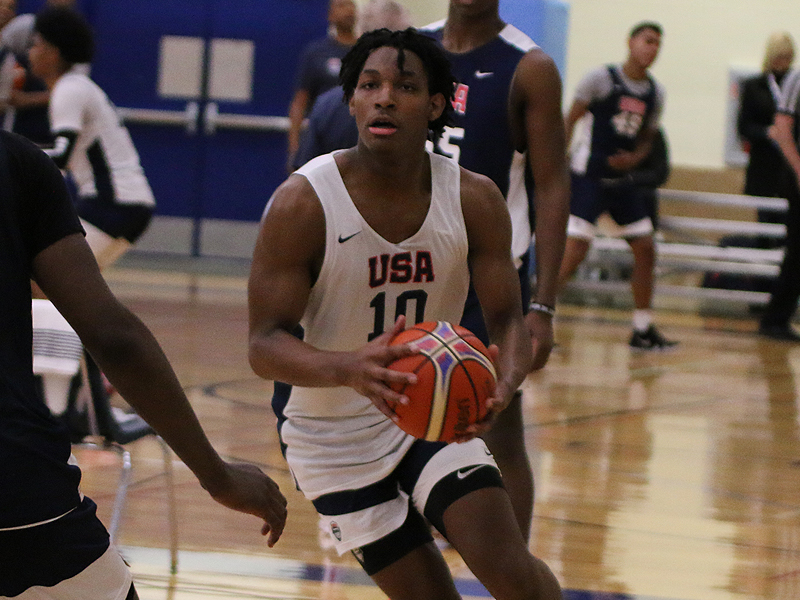 This was my first-time watching Marquise Rice in person. With his physicality and maturity on the floor, Rice certainly surprised me this weekend. As just a freshman, his body is more developed and his talent is much more refined than his most of his peers.
Rice is an unstoppable driver when attacking the rim, and finishing his plays is somewhat easy for him. Rice also showed an ability to score of the dribble, connecting on a few jumpers. He is an explosive athlete and should be considered a Top-10 prospect in his class.
2022 W Julian Phillips of Upward Stars (SC):
Another freshman prospect that stood out was 6-foot-7 forward Julian Phillips out of Blythewood (SC). Right now, Phillips has long arms with a lanky frame, but he certainly has great upside.
Phillips is a good slasher, displaying an ability to make plays without the ball in his hands. And with the ball in his hands, he showed his willingness to take his defender to the rim and finish with a layup or maybe even a dunk.
Phillips has solid athleticism, which he proved by throwing down a few powerful dunks off either rebounds or lobs. Although he lacks some of the physical strength right now, I believe he will be a special player as he continues to develop.
The 2022 wing already holds an offer from Iowa State, but he also told me that South Carolina, Florida State, and others have expressed interest.
2020 PG KD Johnson of Game Elite (GA):
What a start to the Adidas Gauntlet for one of the nation's most underrated prospects in Class of 2020.
Kadarius "KD" Johnson averaged 26 points per game in Spartanburg, while leading his Game Elite (GA) squad to a 3-1 record over the weekend.
Johnson has always been a scoring threat, but the knock on him has been that he doesn't get his teammates involved enough as a point guard. That criticism needs to be put to bed. KD was more than just a scorer over the weekend. He displayed his fierce play by being an elite distributor and making plays for his teammates.
With offers already from Seton Hall, Alabama, Auburn, Georgia, and others, he should be on his way to a breakout AAU season this spring and summer.
2021 PG Carter Whitt of Team Loaded (NC):
One of the elite underclassmen prospects running in the Adidas Gauntlet, Carter Whitt, was one to watch this past weekend in Spartanburg. Now he might not be the flashiest or most athletic point guard you will witness, but he is a smooth floor general who plays efficiently.
He currently holds offers from NC State, Virginia, Ole Miss, and others. He is a 6-foot-2 point guard out of North Carolina.
As I said, he is a smooth guard and plays at his own pace offensively. He possesses great IQ when reading the defense and spotting plays before they even happen. Whitt is a poised point guard who will receive much more attention during the spring and summer live periods.
2020 G Caleb Murphy of Atlanta Celtics (GA):
Another prospect you can expect to have a breakout AAU season is 6-foot-4 combo guard Caleb Murphy out of Norcross High School (GA). Murphy had a solid Adidas Gauntlet debut weekend in Spartanburg.
Murphy is an efficient two-way player who is capable of making plays on both ends of the floor. Offensively, he can get his own shot knocking down jumpers from the perimeter or even mid-range spots. Defensively, Caleb is a lockdown guard who will consistently bring the energy and set the tone.
Programs like East Tennessee State, Tulane, Arkansas Little Rock, and others have been involved up to this point in his recruitment.
2020 SG Dillon Jones of Upward Stars (SC):
I loved the way Dillon Jones played this weekend for the Upward Stars (SC). The 6-foot-5 two-guard was not backing down from any of the elite prospects he played this past weekend. He has a big frame at his position and is able to utilize his size against most of his defenders. He is not an excellent perimeter shooter, so most of his points came inside the paint or from the mid-range spots.
Jones will get more recognition most likely during this year's live period, but for now schools like Appalachian State, Charleston Southern, Charlotte, and others are involved with his recruitment.
Other prospects who caught the media's attention included 2020 PG Deivon Smith, 2020 PG Jalen Speer, 2021 PG Mason Gibson, 2021 F Jabari Smith Jr., 2020 PG Myles Tate, 2021 PG Danny Stubbs, 2020 PG Caleb Byrd, 2021 F Ian Schieffelin, 2021 PG Kedrick Green Jr., 2021 C Jordan Wildy, and 2022 PG Sterling "Scoota" Henderson.