It was another season to remember at University School. The Sharks won their second consecutive Florida state championship and capped the year with another appearance at GEICO Nationals.
With a stockpile of talent, watching a Sharks game this year was like a prep school version of the UNLV Runnin' Rebels of the 90s. It was a show displaying superior skill. The team was dominant and having fun doing it. It was a must-see event for basketball fans in the area.
However, behind some of the glitz and glamour of this squad was an undeniable toughness. And one of the backbones of that attitude was Roger McFarlane. The 6-foot-4 junior combo guard brought a "dog mentality" every time he stepped on the court, often resembling the playstyle of Russell Westbrook.
McFarlane possesses a strong ability to attack and finish at the rim, blowing past defenders in his path. Give an assist to Florida rapper Kodak Black, who McFarlane credits as the hometown artist he used to get into his zone before games.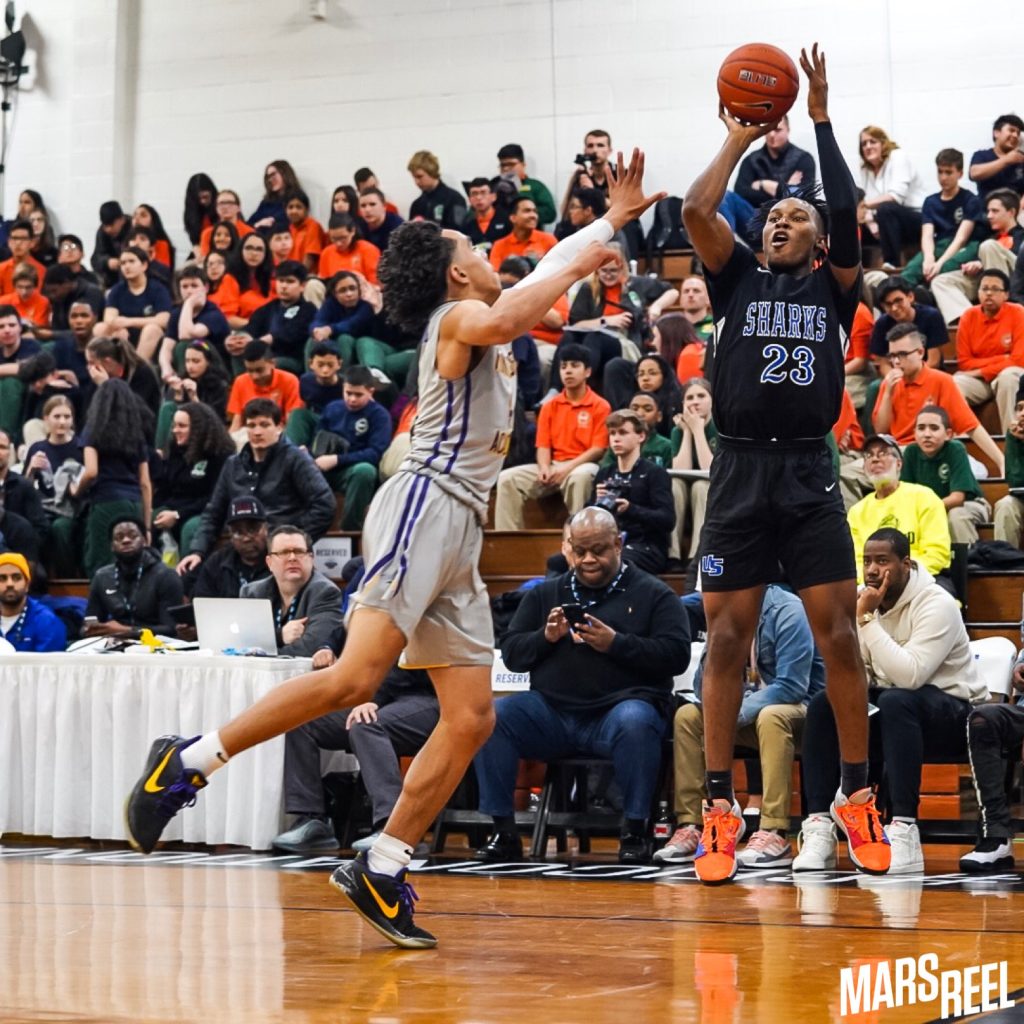 However, McFarlane's story is not just exclusive to the Sunshine State. His basketball journey has taken him down other roads.
McFarlane grew up in Fort Lauderdale loving the game, but his path would soon take him to Kentucky as a result of his father being in the military. Roger was 14 and in the eighth grade at that time.
To avoid some of the stress and focus on basketball, McFarlane decided to move again. McFarlane took his talents to Memphis to play for Raleigh-Egypt High School while living with his AAU coach for a year. Naturally, being away from one's parents might difficult for anyone at that young age. For McFarlane, it seemed to have little effect. The maturity of his goals and aspirations were too big to deter him.
"Nothing was going to stop me from chasing my dreams," said McFarlane.
To keep the dream moving, McFarlane circled back to South Florida as a junior to play for University School. This was a step back to his roots, where his potential first took shape.
"They are basically the best team in town, having both Vernon (Carey) and Scottie (Barnes)," said McFarlane. "The spotlight was on them last year so I felt like I could help this team by stepping in and contributing."
"Going forward, I am going to be playing with guys at their level so I felt like it could help me in the long run," McFarlane added. "Playing with them has helped me learn how to play the point guard position and move without the ball. It just made me a better basketball player playing with better players."
McFarlane proved to be worthy of the big stage, helping U-School to 27-wins while claiming a Florida 5A state championship. He also became a major X-Factor for the Sharks, with the team posting a 9-2 record in games where he scored in double figures.
To close out his junior campaign, McFarlane poured in 17 points on 7-for-10 shooting versus powerhouse Montverde in front of a nationally televised audience at the GEICO Nationals in New York City.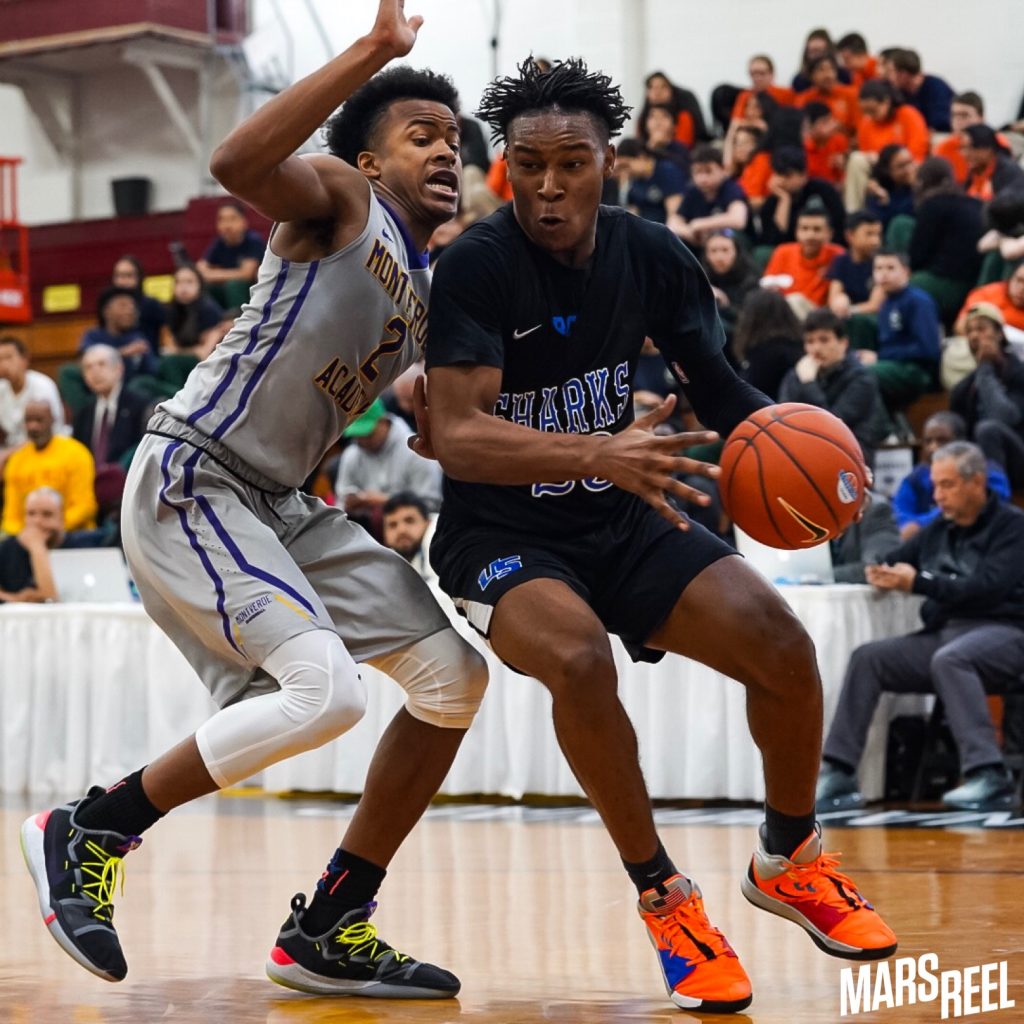 Moving forward, McFarlane will look to continually boost his stock by displaying his talent on the AAU circuit with the Florida Vipers (Miami). Some of his development goals include improving his point guard skills, versatility, jump shot, and 3-point shooting.
Currently, McFarlane is listed as a Top 20 player in the state while receiving offers from Tennessee Tech and Columbia as a 3-star recruit by 247 Sports. However, major schools have been on notice, including Memphis, Miami (FL), and Auburn.
"My goal is for my stock to rise and become a Top 50 player in the country by the end of the summer," said McFarlane.  "I want to pick up a lot of high-major Division I offers. I am going to take a lot of unofficial visits this summer to schools that have interest in me."
With McFarlane's make-up on and off the court, it could just be a matter of time before his stock starts to rise and those offers begin piling up.
Michael Costeines is a contributor for Mars Reel based in South Florida