The University School Sharks overcame a 10-point deficit in the fourth quarter to defeat the Westminster Christian Warriors in dramatic fashion. Taylor Hendricks made the play of the night as the freshman knocked down a game-winning jumper with 3.9 seconds left to lift the Sharks to a 49-47 win.
Freshman Jett Howard sparked the comeback victory with eight points during a critical 12-0 run in the fourth quarter.
University School called a timeout before the final play of the game. On the ensuing possession, junior Scottie Barnes threw Hendricks a perfect sideline pass from the team's offensive end for the walk-off victory.
With usual stars Vernon Carey Jr. and Barnes having off nights, the freshman duo of Hendricks and Howard picked a perfect time to step up.
Howard, son of longtime NBA player and current Miami Heat assistant Juwan Howard, finished with 13 points. The freshman forced Westminster into a 10-second backcourt violation during the run with strong on-ball defense. Howard also launched a long outlet pass to Barnes during the critical rally for a sideline lay-in. Safe to say, the young Howard was clutch on both ends of the floor.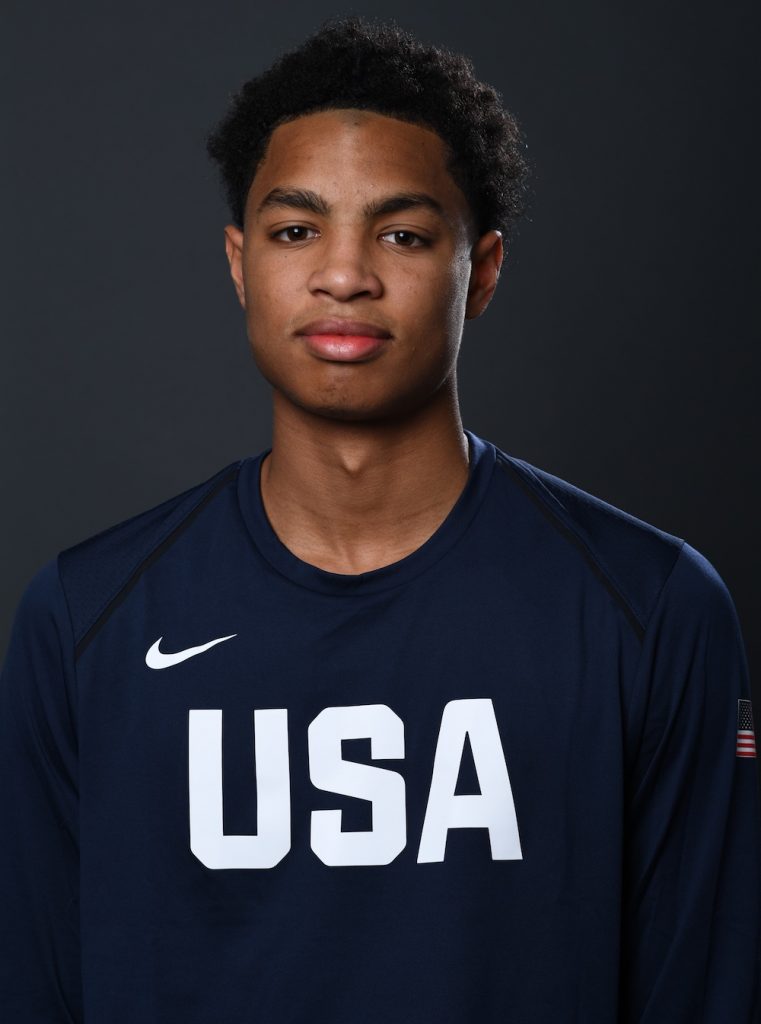 "Actually, my father told me that I wasn't giving enough effort on both the defensive and offensive ends," said Howard. "I just stepped it up in practice and in our games.  I am just happy Scottie Barnes trusts us freshmen. He is such a good teammate and leader. I am just happy he trusts Taylor to shoot a game winning shot like that."
The hero of the game, Hendricks, was mobbed by his teammates after scoring his tenth point of the night.
Led by senior Marcus Montalvo, Westminster stood toe-to-toe with University School over the first three quarters. Montalvo led all scorers with 18 points as the Warriors used a perimeter attack to counter the usual high-potent Shark offense.
2019 6'2 PG Marcus Montalvo 25ppg today in two wins @Hoop_MIA pic.twitter.com/diN8NYqtgM

— WCS Basketball (@BasketballWCS) June 20, 2018
Montalvo was also responsible for ending the Sharks fourth quarter run with back-to-back buckets. After trailing 47-44 with 30.5 seconds, Montalvo hit sophomore Joey Brown for a corner 3-pointer to knot the game at 47 with 7.3 seconds left.  Westminster hit six 3-pointers on the night.
The timely shooting of Westminster, combined with the quiet nights of University's two big stars, kept the game close. Carey finished with 15 points on five made field goals. Usually a good bet to score double-digit points in one quarter, the Duke commit didn't pick-up his first field goal until the 1:13 mark in the first quarter.
His counterpart, Barnes, picked up his first field goal even later, on a 3-pointer with 10 seconds remaining in the second quarter. The junior would finish with 11 points on the night. Overall, the lack of early touches for Carey, and cold shooting by Barnes, resulted in a season-low 49 points for University School.
"They are a good team and they now how to win," said head coach Jim Carr. "Offensively, the style that they play they are going to get great three's and take a million of them. They are very well coached."
"Vernon uncharacteristically was like 5-for-17 from the field. That never happens but the two freshmen stepped up. Taylor was good all game.  That last play we drew up was to look at Vernon and Taylor flashed as the second option and he just buried it. I am really happy for him tonight."
Michael Costeines is a contributor for Mars Reel based in South Florida.