Perhaps the biggest decision in a high school basketball player's life is choosing where they will continue their journey in college. For Sierra Canyon's Cassius Stanley, that process finally came to an end last week when he announced that his intentions to attend Duke.
Stanley had originally narrowed his list to UCLA, Oregon, and Kansas back in September.
Coming soon… 3️⃣ pic.twitter.com/Oz9HRzLPFA

— Cassius Stanley (@cassius_stanley) September 21, 2018
But in mid-April, news broke that Stanley had added Duke to his list and that he would be taking a campus visit. After his visit to Durham, Stanley picked the Blue Devils just a week later. Stanley joins one of the historically great recruiting classes with Vernon Carey Jr., Wendell Moore, Boogie Ellis, and Matthew Hurt.
Stanley recently got a chance to take the court with Carey, Moore, and Ellis over the weekend at the Jordan Brand Classic.
"I think we'll be very exciting as a unit, I think it's going to be really good," Stanley told Mars Reel. "We all have a good relationship right now off the court. I'm really happy to be joining the brotherhood."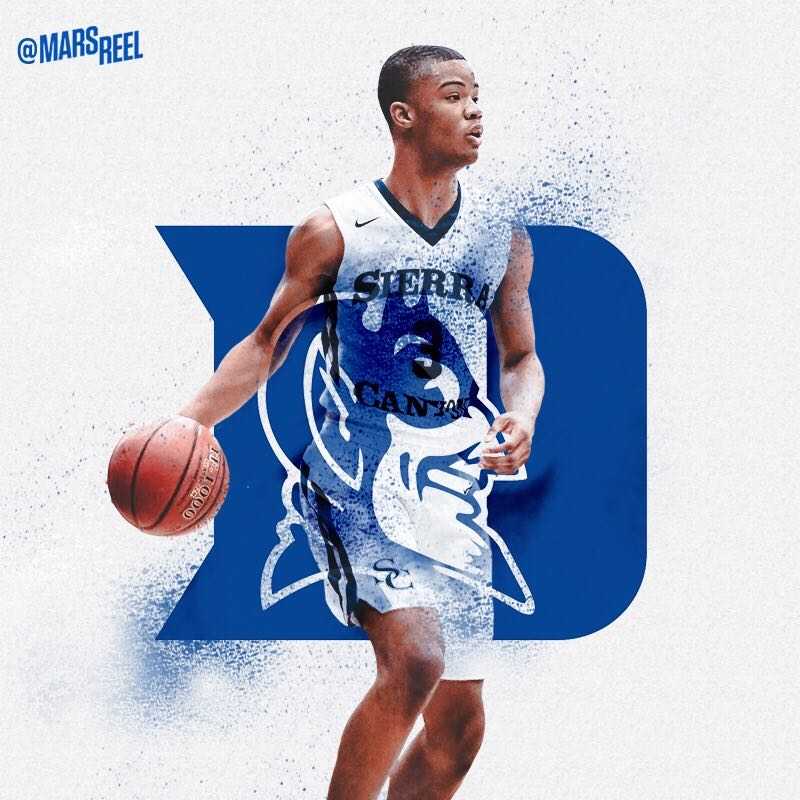 With R.J. Barrett and Cam Reddish declaring for the NBA Draft, and widely expected to be Top 5 picks in June, there appears to be an opening for Stanley on the wings right away. Although he can play both guard positions, shooting guard is where he's done much of his damage.
Tre Jones announced that he would be returning to Durham next season, giving the Blue Devils a veteran presence to help guide the new recruits. It's conceivable that Stanley could find himself playing alongside Jones in the backcourt.
"Yeah I definitely do, I think that's one of the reasons why I committed," Stanley said. "I really saw myself playing next to him."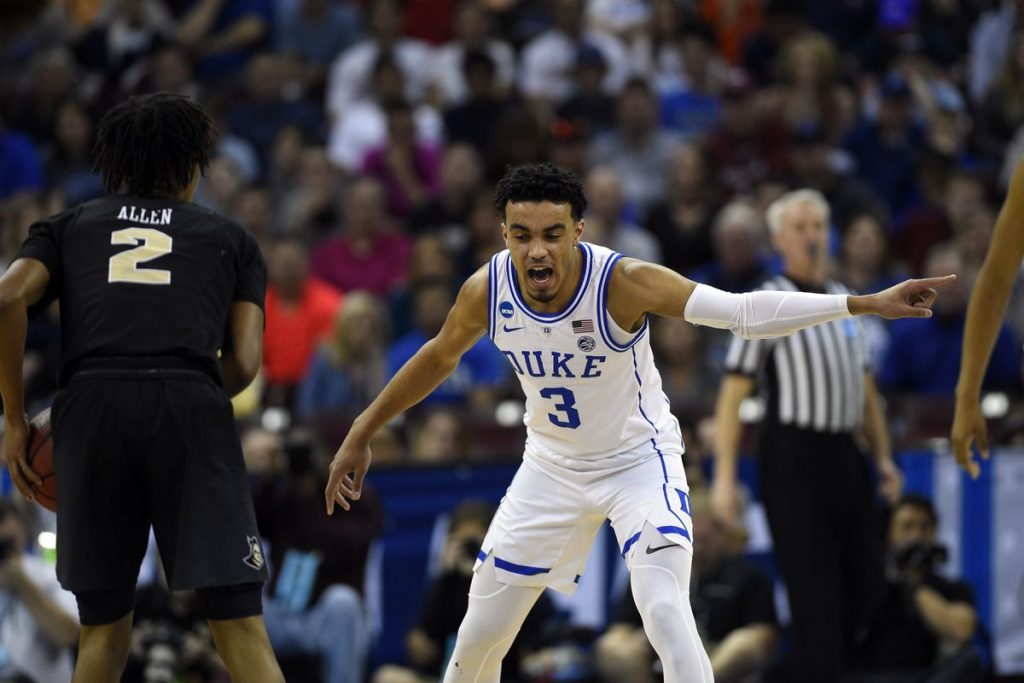 Photo: Bob Donnan-USA TODAY Sports
It wasn't just basketball, however, that made him choose Duke. He had a few conversations with head coach Mike Krzyzewski and the rest of the coaching staff, and he was sold on the basketball side of things.
But he also wanted to be somewhere that he could receive a top-notch education as well, someplace that would prepare him when basketball comes to an end.
"Talking with the coaching staff, talking with Coach K, a historic coach, I think what he had to offer on the court and being taught by the best was very intriguing," Stanley said. "But also the fact they could help my potential off the court after basketball is over, the education over there is very high class. I think he gave me the best opportunity to maximize my potential on the court and off the court."
Following Sierra Canyon's Southern Section championship over Mater Dei this season, Stanley expressed his desire to choose a school that would help him further his goals. He was looking for a spot he'd be able to compete at a high-level.
"A school that will let me play my position at guard both one and two," Stanley said. "A school that will give me a chance to win a national championship, and a school that will make me better and get me to my ultimate goal of being an NBA player."
And there's no question that Duke can fulfill those goals.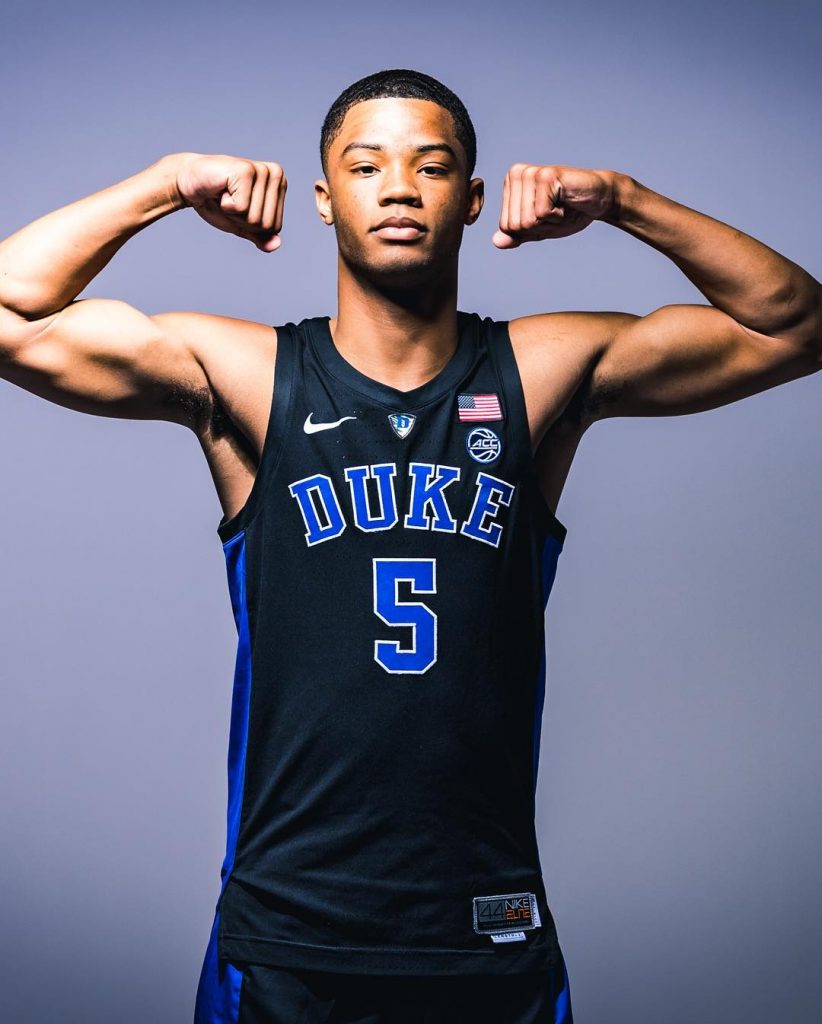 Photo: Cassius Stanley IG (@cassiusstanley)
Stanley has been one of the most highly recruited players in Southern California for a while now. He started making headlines as a freshman at Harvard Westlake were here won a state championship as well as a Southern Section championship.
Upon transferring to Sierra Canyon prior to the 2017-18 season, he joined a team that was essentially brand new. Their entire starting lineup, Stanley, Duane Washington Jr., Scotty Pippen Jr, K.J. Martin, and Terren Frank had never played together before.
From season to season, Stanley continually adjusted his role to do whatever was necessary for the team to win. Whether he was asked to bring the ball up court and initiate the offense, go out and drop 20-25 points, or lock up an opposing player defensively, he's done it.
"I think in different aspects each year, I've done different things. Each time in the playoffs I've been doing different things from scoring to passing to rebounding," Stanley said. "I feel like this year is defense, I've been on close to every team's best player in each game. It's definitely an adjustment but it's fun to just do whatever it takes to help my team win."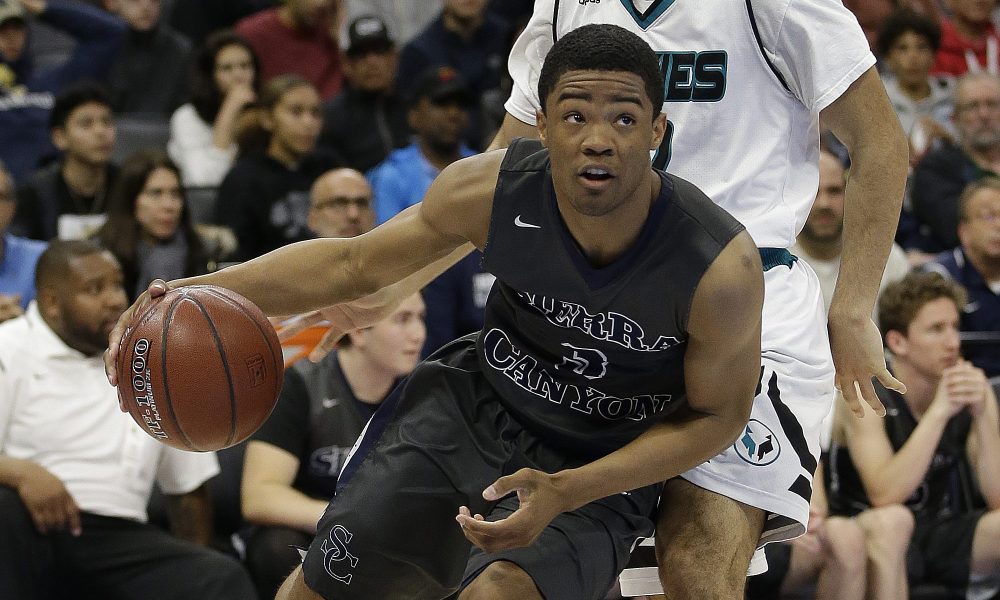 Photo: Sierra Canyon Sports
The accolades have certainly rolled in for Stanley this season. He was named the CA Open Division Player of the Year as well as receiving the Open Division John R. Wooden award. He was also named to the roster of both the Jordan Brand Classic and the Iverson Classic.
The only game he couldn't play in was the McDonalds All-American Game due to a technicality. Although it initially stung, he kept his focus on the court.
"Yeah, a little bit. They called me and told me I wasn't eligible age-wise, but it is what it is," Stanley said. "I don't really care, I'll be in the Jordan Brand game, play Nike, it's always great to be playing for your own brand."
And as he heads across the country to Duke, he finishes up a storied high school basketball career. Three state championships in four years and countless accolades, it's been quite a ride for him.
Photo: Dreamers Athletics
"It's been magnificent, it's everything I've wanted," Stanley said. "Going to the state championship three times, the Southern Section championship two times, winning one Southern Section and two states, it's everything I've wanted and it's great to have shared this with my teammates."
David Yapkowitz is a contributor for Mars Reel based in Southern California. You can follow him @Dave_Yapkowitz