University School, Blanche Ely, Dillard, Westminster Academy and Pine Crest…
Those are some of the schools that have become synonymous with Broward County high school hoops in recent seasons.  However, it might be time to watch out another. Stranahan High School won its first state championship in school history, a drought which spanned 62-years.
The Mighty Dragons also finished the season ranked 6th in the state by MaxPreps.
A big factor in the team's historic season was junior guard Chayse Culpepper. Culpepper averaged around 14 points per game to help the Mighty Dragons capture 27 victories.  In the championship game, Culpepper was one of four players to score in double-digits.
"It was the best (to win state)," said Culpepper.  "We went through our ups and downs. Our first year, we went to the regional final and lost. We got destroyed. That really united us to work even harder to pull it off this year."
"Earlier in the year we were winning, but by the middle of the season we kind of went through a rough spell. We were losing to teams we really weren't supposed to be losing too. That kind of woke us up for the playoffs. In the playoffs we beat everybody by 20-plus except for the state championship game when we won by 9."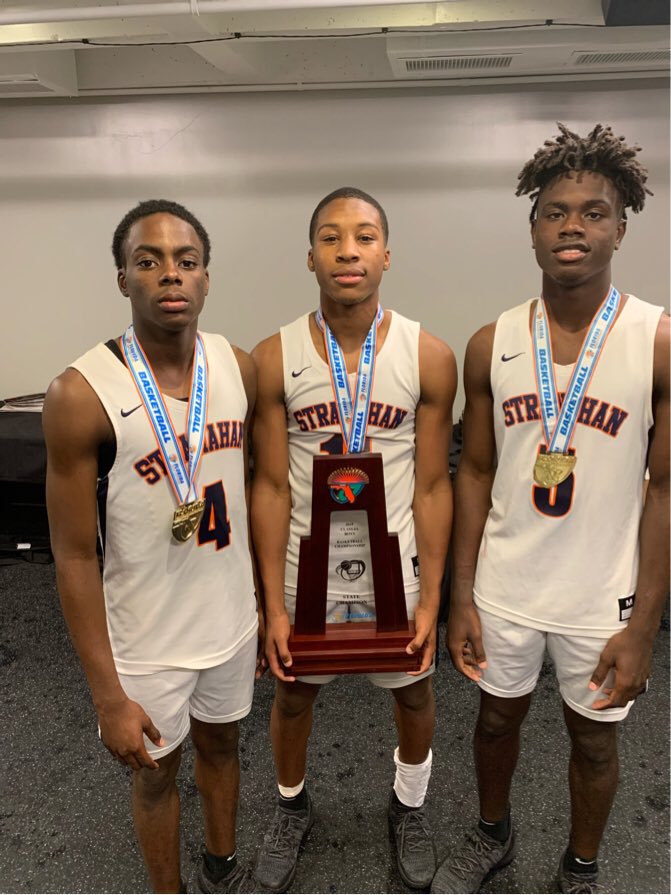 Photo: Chayse Culpepper IG (@c11_era)
Building off that success, Culpepper is running with the South Florida Rockets on the AAU circuit. The team also features many of Culpepper's teammates at Stranahan, including Dave Herard, Inady Legiste, Daquoion Vickers and Chayse's younger brother, Houston.
"It is very beneficial playing with them after winning state," said Culpepper. "Playing with them in travel is even better. We have been playing with each other for about three years now and playing with my brother is exciting… We are still getting our chemistry together with some new pieces. We are looking forward to tournaments in the future."
On a personal level, he is looking to strengthen his game so college offers will start to roll in. The shifty Culpepper likens his game to that of Derrick Rose, a guard with elite quickness.
"I don't know if it's a lot of people's favorite, but he is my favorite player, "said Culpepper. "I have always watched him, even now.
"My trainer, Coach Muggs, I train with them basically every day of the week expect Tuesday's and Thursday's. I want to work on my change of speed as a guard. I'm not the tallest, I'm six-feet, so I have to change my speed to go fast and go slow to keep bigger players off guard. I want to keep working on my dribbling, jumper and overall shooting. I am just trying to be the best player I can become."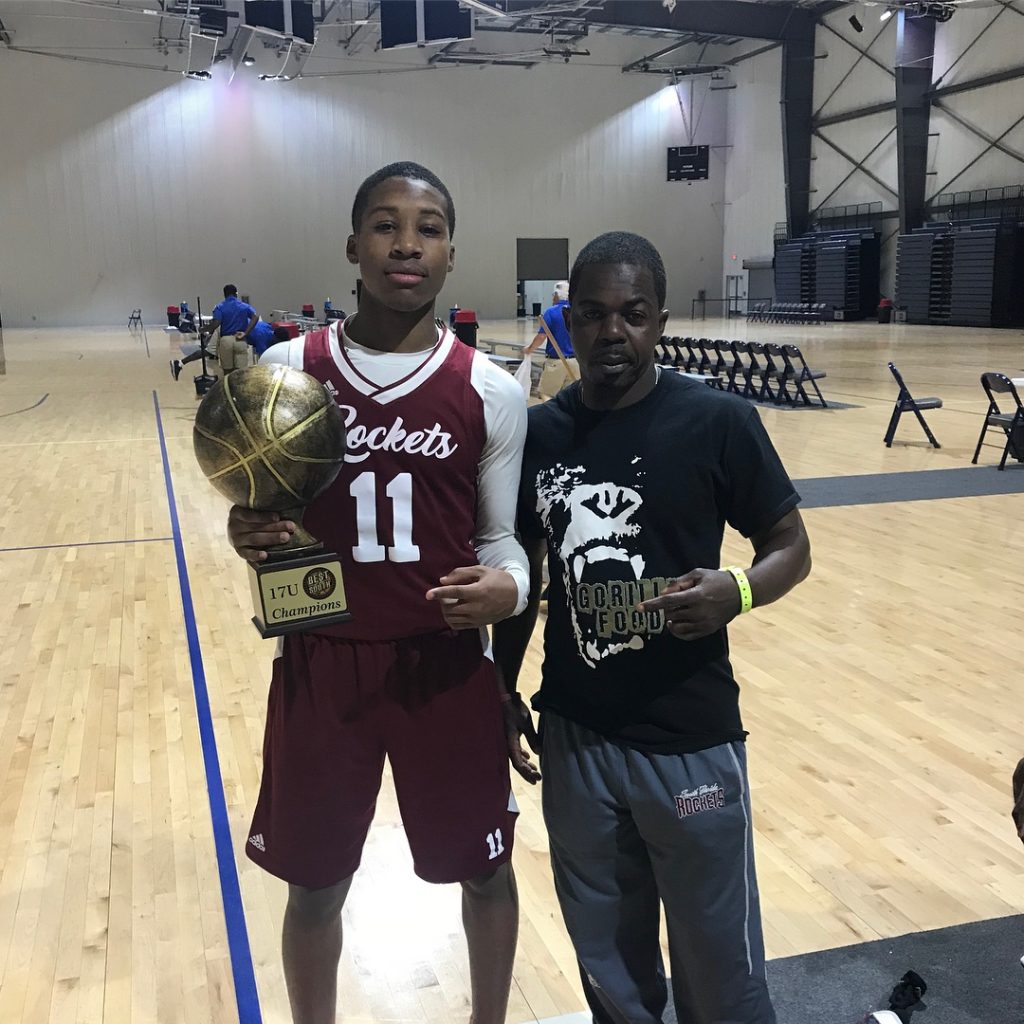 Photo: Chayse Culpepper IG (@c11_era)
And yes, if you were wondering, Daunte Culpepper is Chayse's father.
Culpepper, roughly 6-foot-4 and 260 lbs., was a standout at the University of Central Florida before being selected with the 11th overall pick in the 1999 NFL Draft by the Minnesota Vikings. Over his 11-year NFL career, the 3-time pro bowler threw for 24,153 yards and 149 touchdowns. Culpepper is best known for his stint in Minnesota, being on a dynamic offense that included future Hall of Fame wide receivers Randy Moss and Cris Carter.
But even with his father playing professional football, Chayse is building his own legacy in his own sport.
"I played football til the ninth grade, but I fell in love with basketball," said Culpepper. "It was not that hard of a decision. I started playing basketball around the same age I started playing football, around six years old. By the time I got to high school I just choose one that I liked. I liked basketball, more than I loved football."
So what advice has Daunte given to Chayse?
"Growing up, my Dad always told me to keep working hard and that it was always going to pay off," said Culpepper.  "He wasn't always the highest-ranked player, but he would say don't pay attention to all the hype from everywhere else. Just keep working hard and your time will come."
The hard work and self-determination looks to be paying off. Culpepper has received interest from North Florida and plans on making visits to Central Florida, Florida State, and Memphis.
While Chayse is writing his own story, it's undeniable that his father's athletic career has also made an impression. During his career, Daunte would roll his arms like a wheel after a big play on the football field. (If you don't know what I mean, check it out HERE)
I plan on doing it at some point," laughs Culpepper. "I should have done in the state championship game but I was not thinking about that, I was too happy."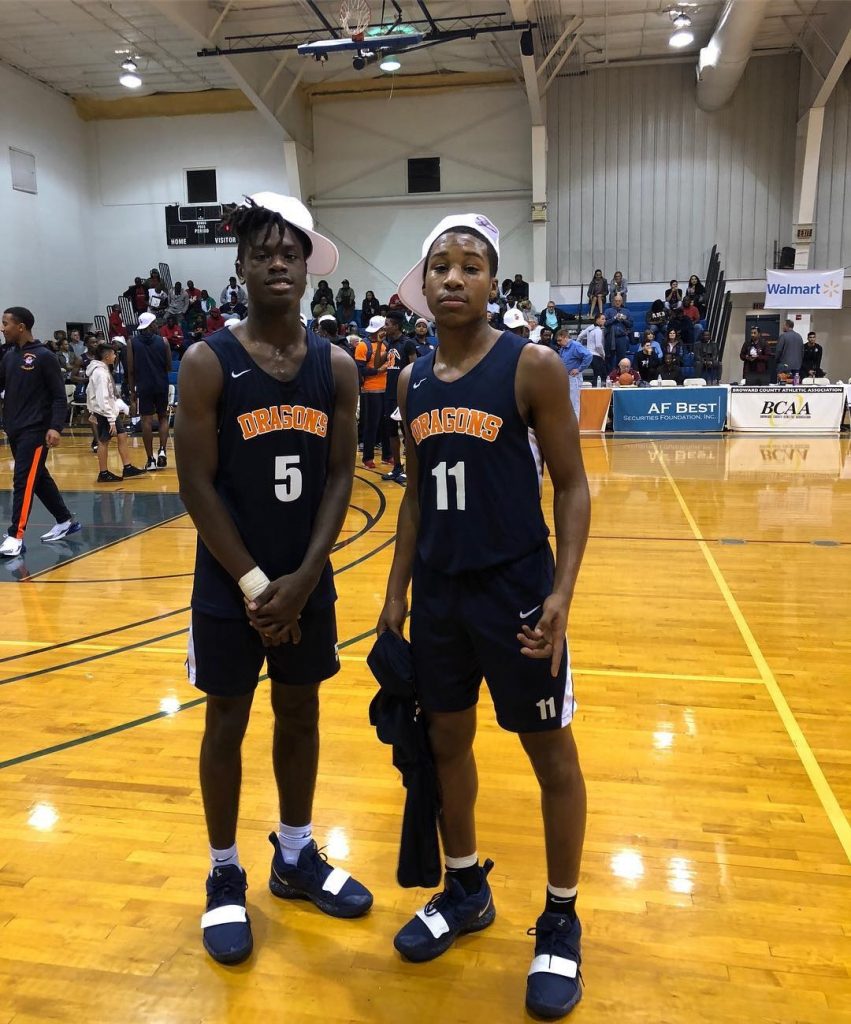 Photo: Chayse Culpepper IG (@c11_era)
Culpepper will receive the opportunity to showcase his father's move as a senior at Stranahan next season when they look to defend their state title.
Michael Costeines is a contributor for Mars Reel based in South Florida