Over the last couple of years, there's been two brothers that have put in work in New York City's basketball circle. And when talking about one, you can't go without mentioning the other. Both are tall, lanky and special talents— they're also twins.
The twins in question are Justin and Julian Champagnie. They both check-in at 6-foot-6 and 200 pounds. They just finished their senior seasons at Bishop Loughlin High School in the Fort Greene section of Brooklyn. They both averaged 19 points per game and led the Lions to the CHSAA semifinals.
The brothers are versatile swingmen, but to understand them, you have to ask the question: What motivates you to be successful on the court?
"I mean, I just got to work hard, and play for my teammates and keep pushing," said Justin.
"Really, my family, I just want to support my parents and make sure they don't ever have to work again," said Julian.
Whenever you see the twins together, it's easy to confuse one for the other. Justin has longer hair, and Julian is the one with the shorter Caesar haircut. Also, Justin is the eldest brother by several minutes.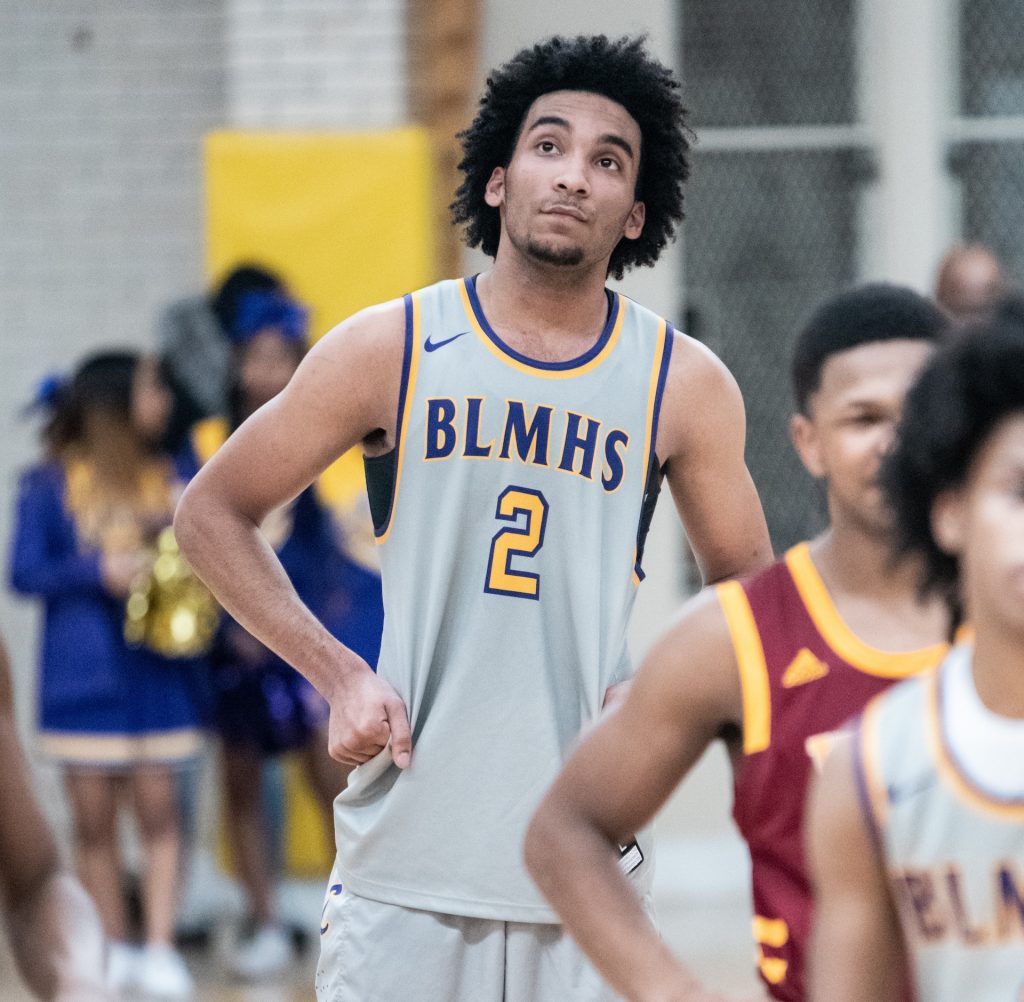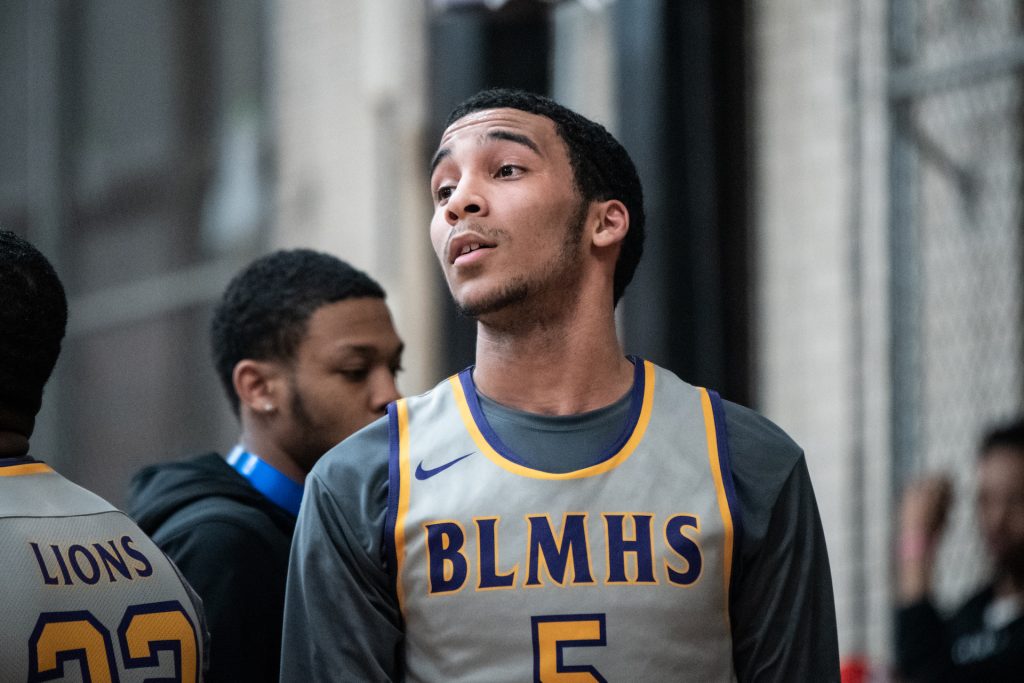 Pictured: Justin (top) and Julian (bottom)
(Photos: Courtesy of Guitry Germain Photography)
Both hail from the borough of Brooklyn, where only the strong survive.
"It'll either make you or break you, you know what I'm saying, if you're not tough, it'll really be hard for you, but if you're tough, it's just playing regular basketball," said Julian.
Justin's take on it?
"I mean, if you're from Brooklyn, you better have that Brooklyn mentality, you can't be soft, you've got to have that mentality that you're good wherever you go."
In their younger years, the twins played for New Heights, a New York-based program that's all about athletics and academics— which also competes on the Under Armour circuit. The brothers found success while playing on the 16U team this past spring and summer. Julian averaged 13.5 points and 7.6 rebounds per game and Justin averaged 19.6 points, 5.9 rebounds and 2.3 blocks per game.
"I mean, it was a good experience for me, it helped me get my name out there and get the schools I wanted to go to," said Justin on his New Heights experience.
"That was a real life-changer for me, basketball-wise, going to them, because I didn't have a lot of schools and they helped me change things around." said Julian on his experience with New Heights.
In their four years at Bishop Loughlin, the twins were key contributors in helping the Lions become competitive in the CHSAA. Early in the season, the Lions won 15 straight games and finished 23-4.
The brothers also each achieved a personal milestone by joining the 1,000-point club at Bishop Loughlin. And although they never won a city championship, the twins will always hold fond memories of their time at the school on Clermont Avenue.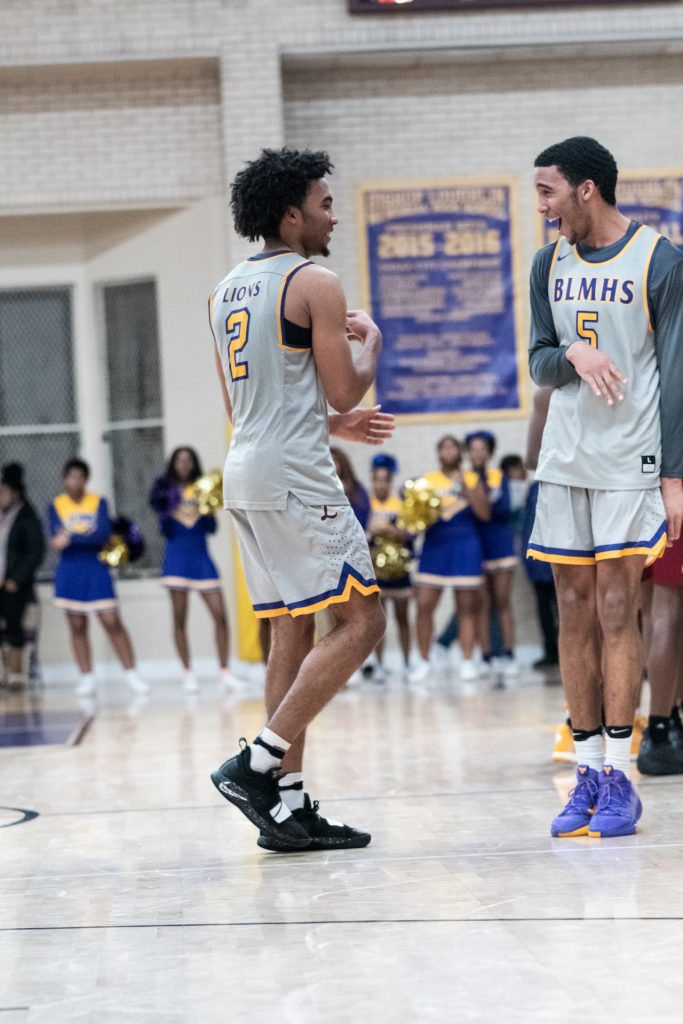 Photo: Courtesy of Guitry Germain Photography
"My four years there was amazing," said Justin. "I wouldn't trade it for anything else, I mean, freshman year, we won a 'chip [on the freshman level], sophomore year we were close to winning, junior year, we had a rough year, and senior year, we pulled through. We didn't win a 'chip, but I was happy that we got through where we got through and put the school on the map."
In detailing their strengths and weaknesses, this is how they broke things down:
Justin: "I mean, strengths, I'm very aggressive, athletic, shoot the ball a little bit, and weaknesses, I gotta work on my handles and make my jumpshot more consistent."
Julian: "Strengths, I'm a good finisher, I'm athletic, good defender, I can shoot the ball very well and absorb contact very well, I'm more of a two-guard now. My weaknesses are that I have to improve my ballhandling and I have to improve my playmaking."
In every family, there's always friendly competition among siblings. The Champagnie brothers are no exception, when asked who would win in game of one-on-one, Justin replied, "I mean, my son Julian, he got the handle, but he ain't messin' with me."
But like everything else in life, good things must come to an end. This fall, the twins will go their separate ways. Justin verbally committed to the University of Pittsburgh, where he will play next season.
When asked what made him commit to Pittsburgh, Justin replied:
"I went on a visit, and I watched their game, and I saw that they were struggling in some aspects of the game that I have… And that I could bring to the table and so I'm like, 'If I could come here and make a difference, immediately, that's why I want to come.'"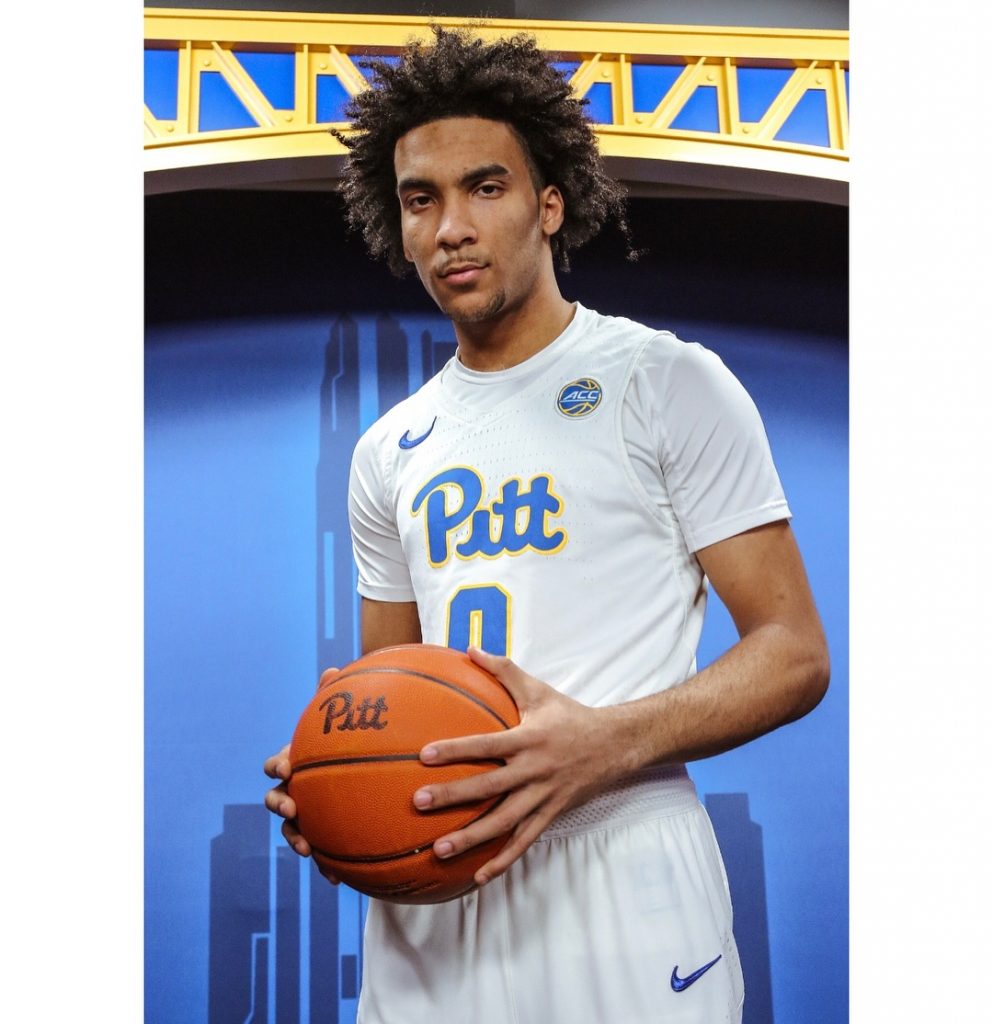 Julian decided to take the postgraduate route, which means he will attend prep school next year and go to college in 2020.
On his decision to attend prep school, Julian replied, "It was kind of the plan since my 10th grade year, so that was kind of set in my heart already, so that was kind of my reason for going prep."
As far as prep school options, Julian is considering programs such as New Hampton School, IMG Academy and Brewster Academy.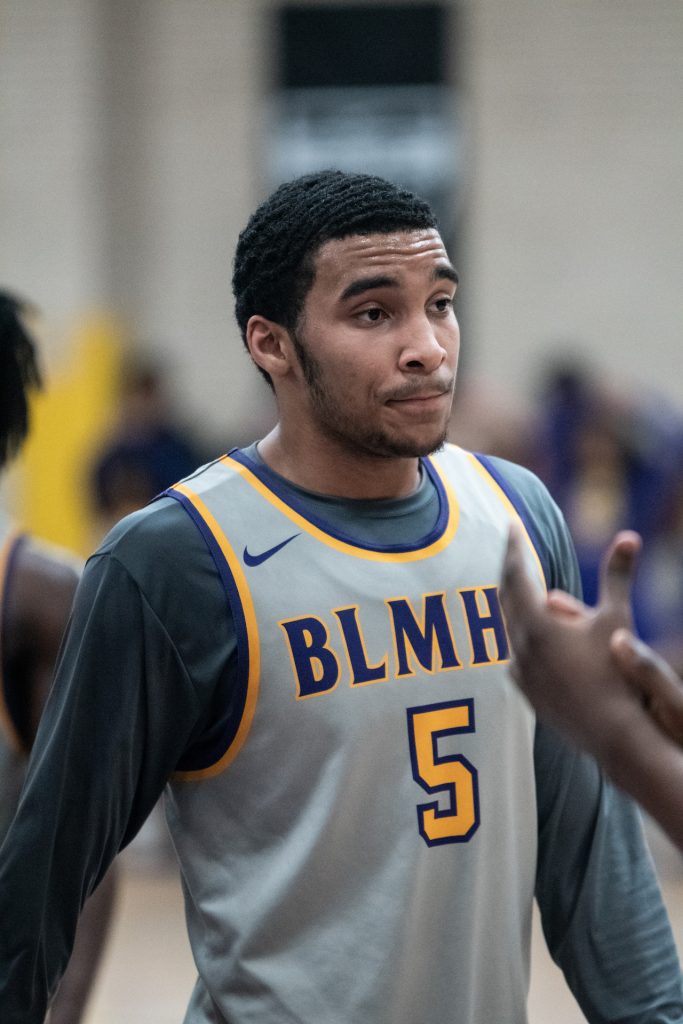 Photo: Courtesy of Guitry Germain Photography
Julian will play one final season on the spring and summer circuits with New Heights— this time on the 17U level.
"I gotta play for me and Justin," Julian said. "Because last year playing with Justin, we actually did really well, you know what I'm saying, but now I gotta play for both of us."
On March 7th, in their final high school game playing against league rival Christ the King on the campus of Fordham University in The Bronx, a familiar face appeared. That face was none other than Jeff Capel, the first-year head coach at Pittsburgh, who came to watch the Brooklyn duo.
"It was actually a dream come true, I've been watching him on TV for awhile at Duke, so to know that a former Duke player and coach came out and wanted to recruit me, is an honor for me," said Julian about having Capel witness his final high school game.
"To be honest, it's a blessing, because, you know, not every kid gets a chance to have a coach like that come and watch them play. I look at that as a blessing for me," said Justin, who will sign his letter of intent with Pittsburgh this month.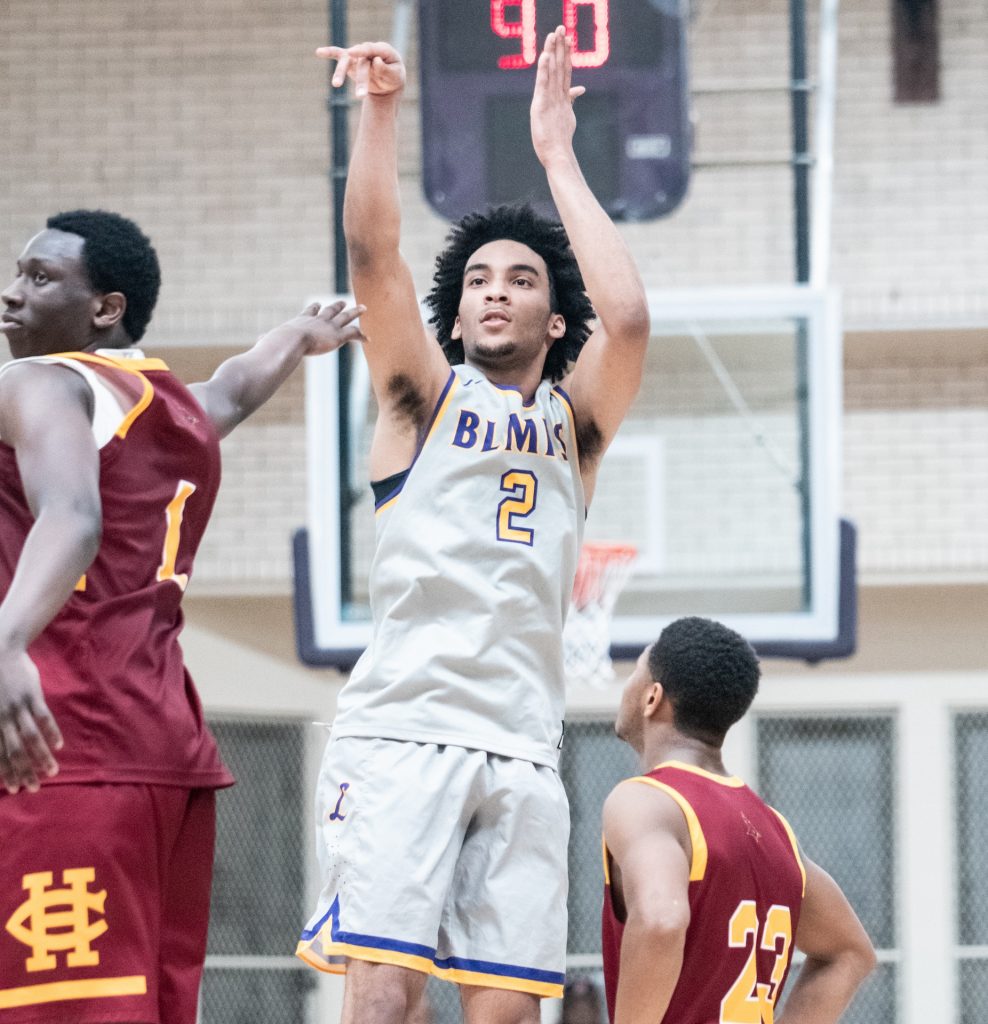 Photo: Courtesy of Guitry Germain Photography
In the case of Julian, some schools other than Pittsburgh that are recruiting him include: St. John's, Seton Hall, Rutgers, Fordham, Dayton, Saint Louis, Quinnipiac— and he also said he's hearing from South Carolina and George Washington.
Now the important question remains: Do the brothers plan to play college basketball together?
"I'm going to Pittsburgh next year. Julian said he might come next year… So hopefully he comes next year," said Justin.
"It's a chance, it's a good chance, I'm probably going to miss him, you know, but there's a chance that we might not [play together in college], we've come to that realization," said Julian.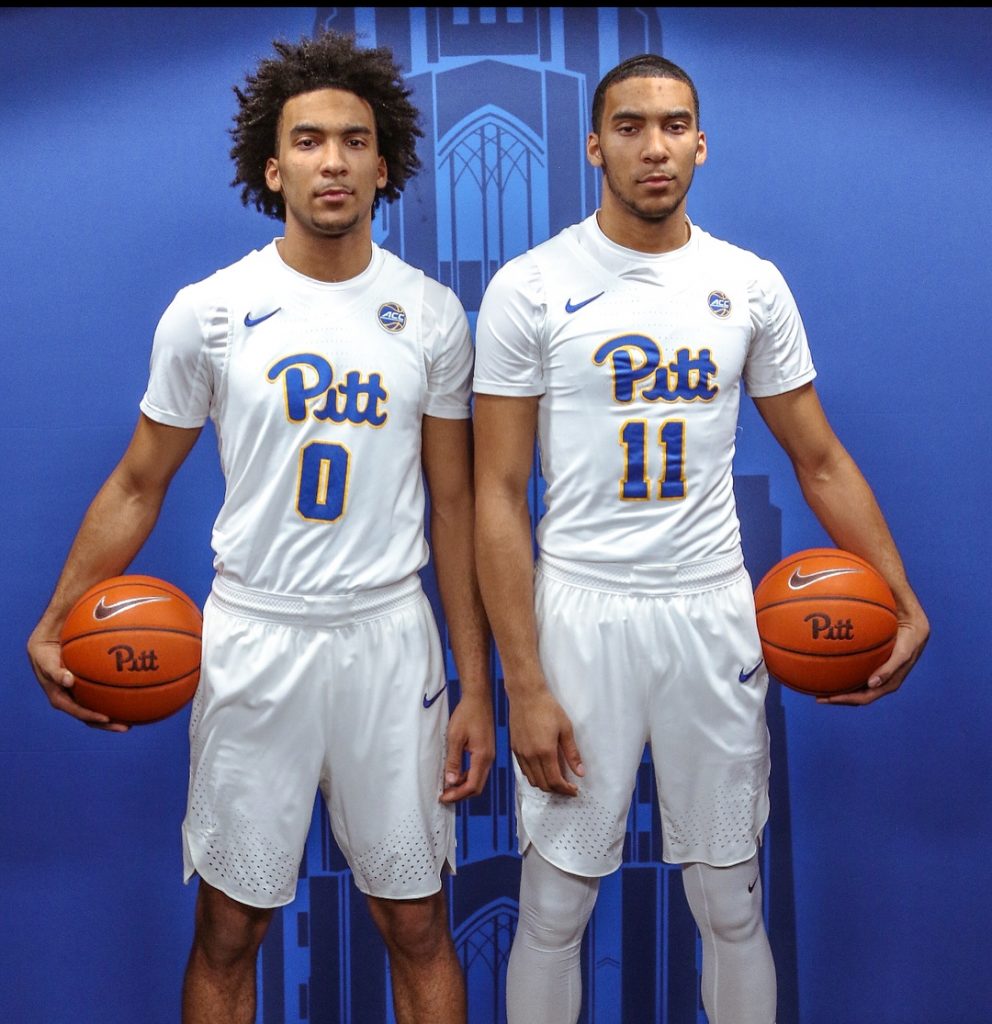 Although they will be apart, the twins will learn to adjust.
On June 1st, the brothers will receive their high school diplomas and then depart on their separate paths. One will compete in the ACC and the other will sharpen his skills and get ready for the rigors of Division I basketball at prep school.
The best is certainly yet to come for the Champagnie twins.
David Cordova is a contributor for Mars Reel based in New York City. You can follow his work @daves_joint