The 2019 GEICO Nationals is in the books. Let's take a look back at all the participating teams and provide some final thoughts:
1. IMG Academy (FL)

After defeating Sunrise Christian in the first round at GEICO Nationals, IMG junior Noah Farrakhan was confident when talking with reporters during the postgame press conference.
"You'll see us on Saturday when we win," Farrakhan said.
You also could feel a little anger in Farrakhan's voice as he stated that.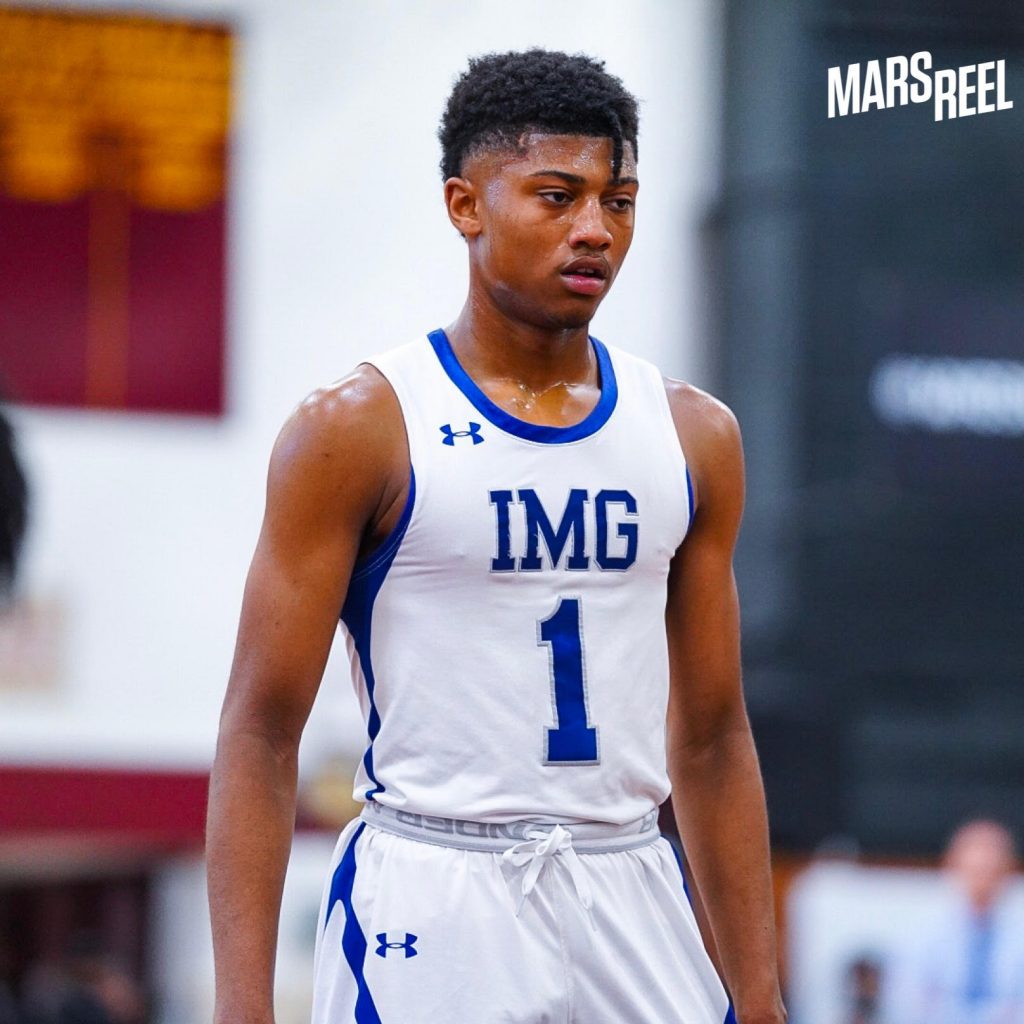 Second-year head coach Sean McAloon had a similar tone in his comments.
In the lead-up to the tournament, McAloon was frustrated by all the talk about the team's failure from two years ago, rather than the accomplishments of the current group.
"Everything that we've read coming up to this was about That Loss," McAloon said.
"That Loss" was the worst defeat in the history of the event. The Ascenders (a No. 2 seed in the field) fell at the hands of No. 7 Greensboro Day in the 2017 GEICO Nationals.
"There was no mention of how great these kids are and how hard they play together and how they meshed a lot of talent," McAloon added. "It was all just, we took the worst loss in GEICO history. But there isn't anyone in this locker room, including myself, that was there for that."
It certainly felt like the Ascenders played with a chip on their shoulder as a result of that noise. There was a certain swagger and defiance, which was palpable in every game. Traditional prep powerhouses like Montverde, Oak Hill, La Lumiere and Findlay Prep have dominated the GEICO Nationals in past years— and IMG came to New York with the purpose of being a disruptor.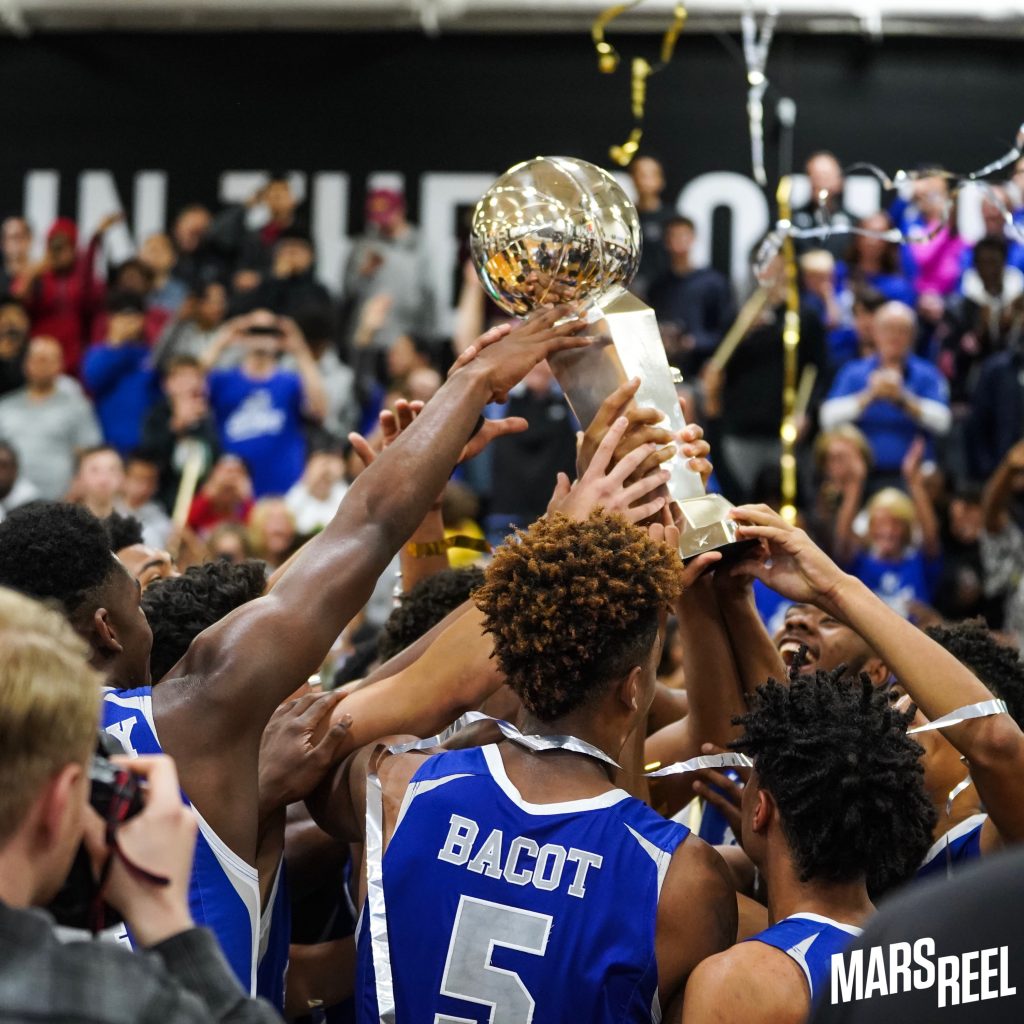 The Ascenders captured their first national title in dramatic fashion. The most thrilling moment came in the second round against defending champs Montverde. IMG trailed by as many as 17 points in that game, but the Ascenders erased the deficit and scored an exhilarating game-winning basket off a contested fast break dunk by Jeremiah Robinson-Earl.
After the game, coach McAloon struggled to find the words.
"I usually can talk a lot, but I don't know…" McAloon stuttered. "These guys just didn't let us lose. They left it out there."
Jeremiah Robinson-Earl CALLED GAME WITH THIS 😱😱@IMGABasketball with the comeback win over Montverde to advance to the #GEICONationals title game!@jre10_ pic.twitter.com/1YfLmbcC76

— Who's Next (@WhosNextHS) April 5, 2019
IMG Academy has produced numerous professional athletes. The school was initially established as an elite tennis program with alumni such as Andre Agassi and Maria Sharapova. But in recent years, the football program has become the headliner, a fact that IMG senior Josh Green was quick to admit.
"IMG is like religiously a football school," Green said. "And I feel like as soon as Coach Mac came in, he changed the culture. And I feel like basketball is on top right now."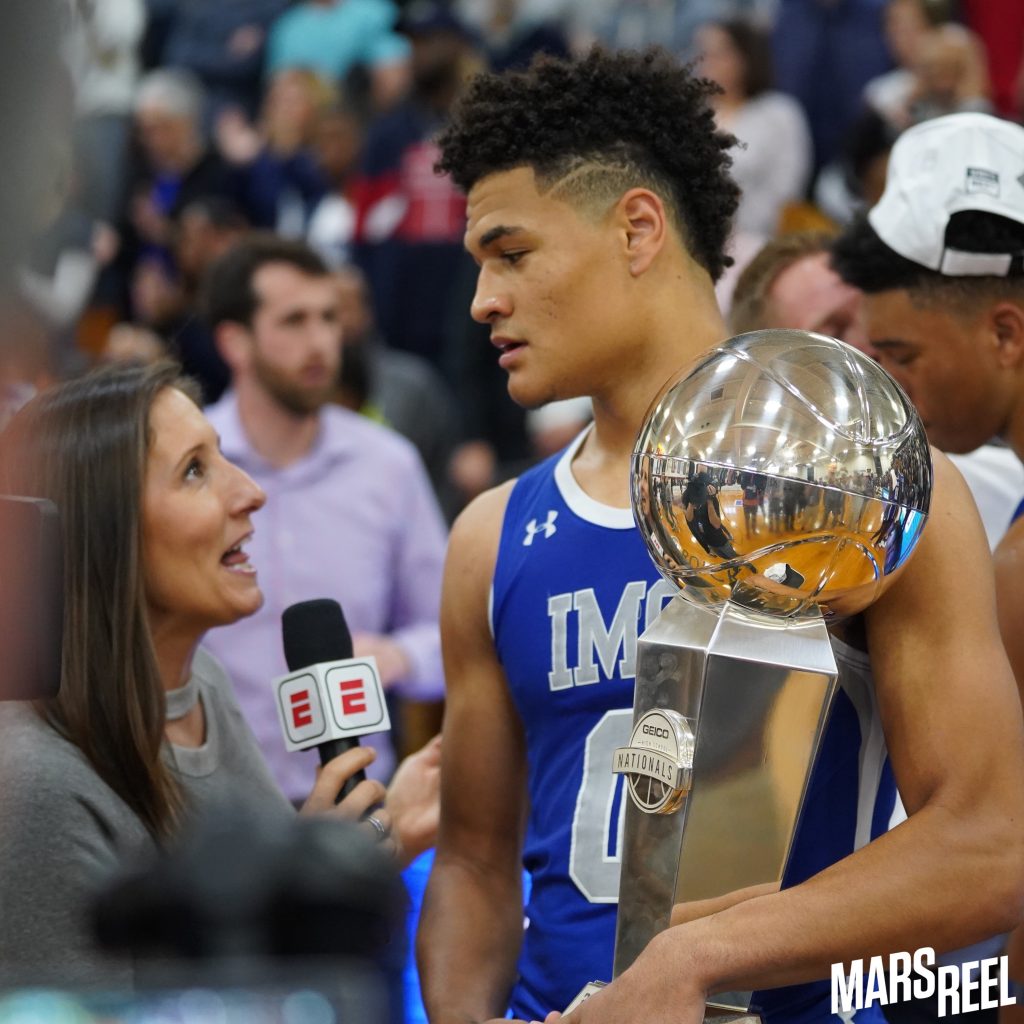 It just shows how superior the school is," Jeremiah Robinson-Earl added. "Golf, baseball, tennis and all the sports, but we're the first team to win some sort of national championship, so it's awesome."
2. La Lumiere (IN)

The dream season for La Lumiere came just a little bit short in the championship game at GEICO Nationals.
At the start of the year, the national media certainly wasn't overlooking the talent of La Lumiere; however, you'd probably be hard-pressed to find anyone who pinned the Lakers to go undefeated in the regular season and claim the No. 1 spot in the USA TODAY Super 25 rankings for 13 consecutive weeks.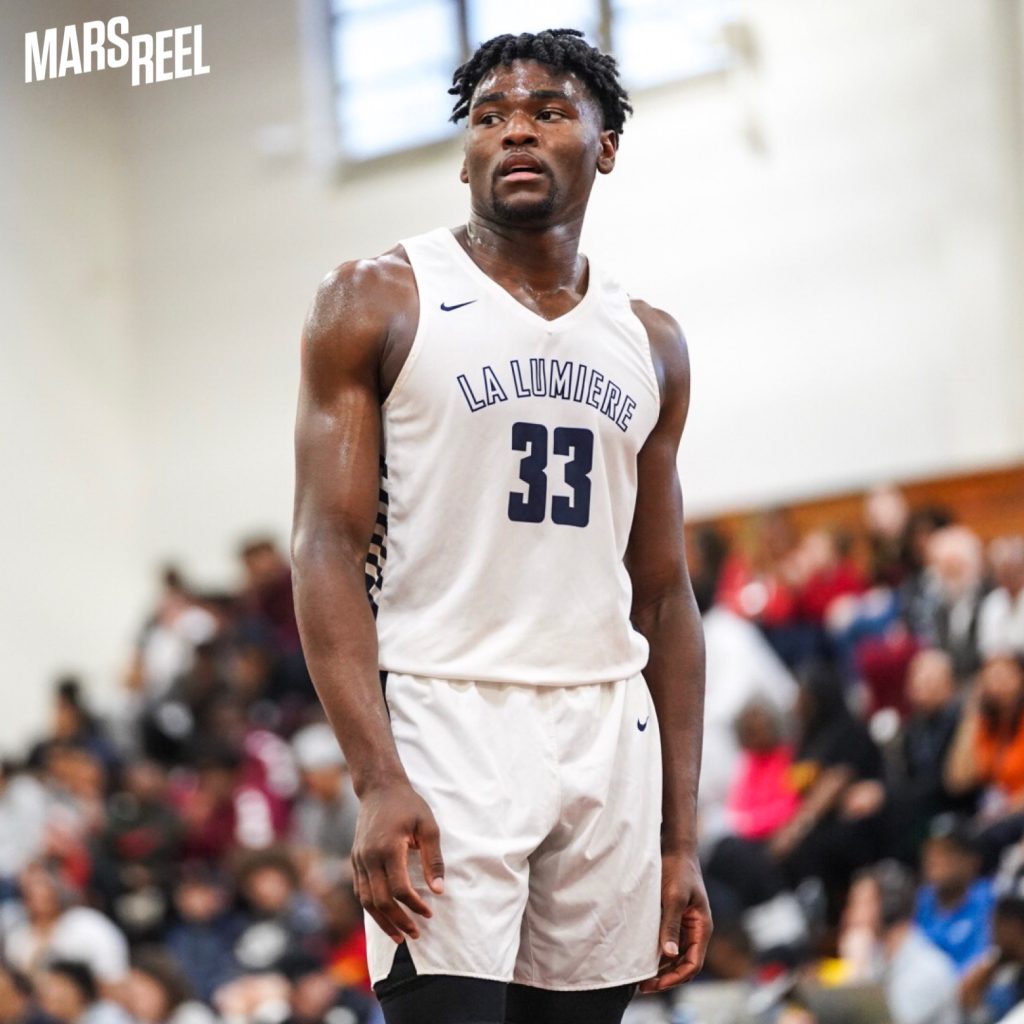 "Everybody looks at our team, and they probably just see me and Keion (Brooks)." Isaiah Stewart said. "We probably don't have the most 5-stars or 4-stars, but the one thing about us is that we play together. And it's hard to beat a team when you're really brothers off the court."
I had the opportunity to watch La Lumiere in several games this season, and I'd say Stewart's comments really rang true. This was a team that felt extraordinarily tight-knit.
We've built bonds since August," junior guard Wendell Green said after a game in January. "So we love each other and we want to do it for each other."
It was truly a special year for the Lakers, and there shouldn't be anything for this team to hang their heads about.
3. Montverde Academy (FL)

Montverde suffered one of the most heart-breaking losses in the history of the GEICO Nationals. The Eagles led by as many 17 points in the semifinals against IMG Academy, but the Ascenders roared all the way back, claiming the win after one of the most dramatic endings you will ever watch.
Jeremiah Robinson-Earl threw down a game-winning dunk with 3.8 seconds remaining to propel IMG to victory. An emotional Cade Cunningham dropped to the floor in anguish after the heart-breaking defeat.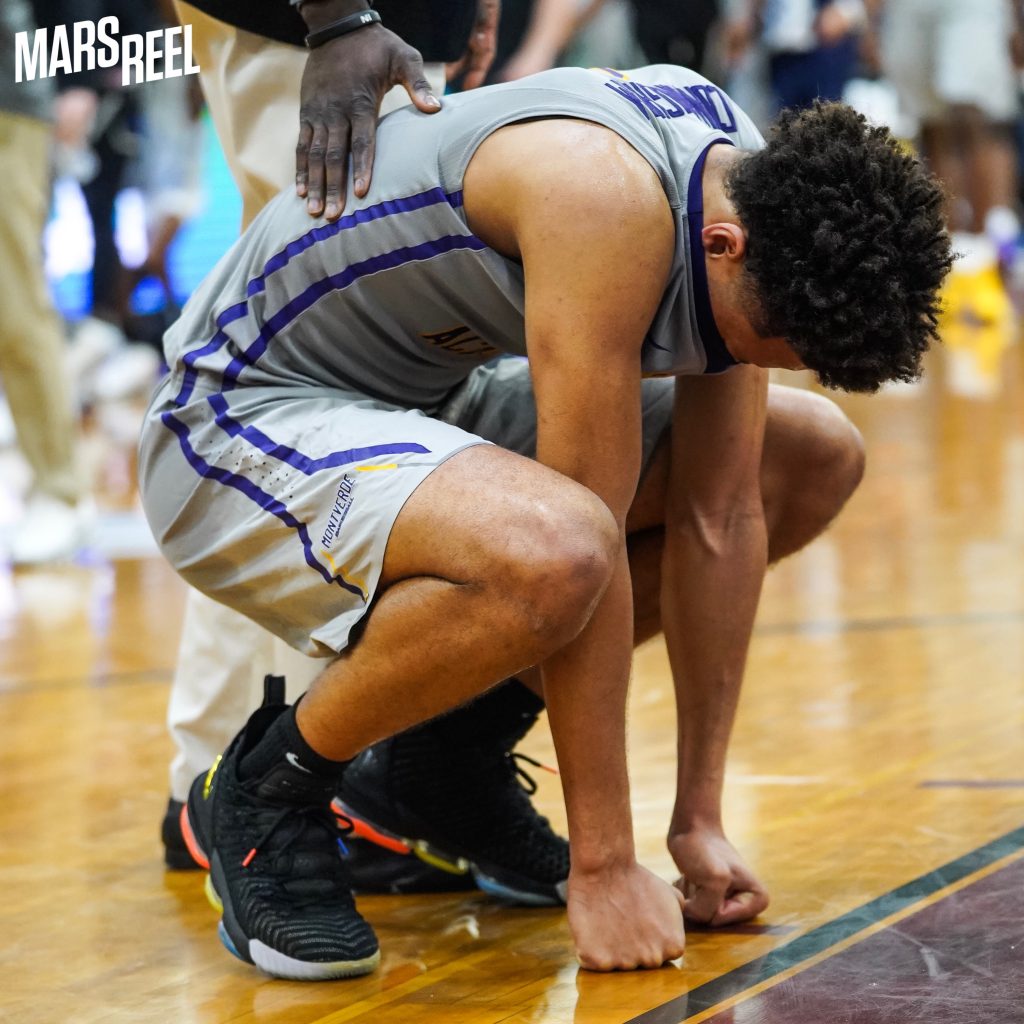 It's a tough pill to swallow, but I have little doubt Montverde will come back with a vengeance in 2020. Five-star prospect Cunningham and four-star Moses Moody could return and give the Eagles a strong one-two punch in the backcourt. And of course, the Eagles will have the backing of head coach Kevin Boyle, who's built a dynasty in Central Florida.
It's incredible to reflect on the success of this program. Montverde has won four of the last six championships, while producing NBA talent like Ben Simmons, D'Angelo Russell and soon-to-be pro R.J. Barrett. However that success also comes with a certain pressure. It's the same type of pressure felt by blue bloods like Duke, North Carolina and Kansas.
The continual success brings an expectation that Montverde is going to be in the finals every year.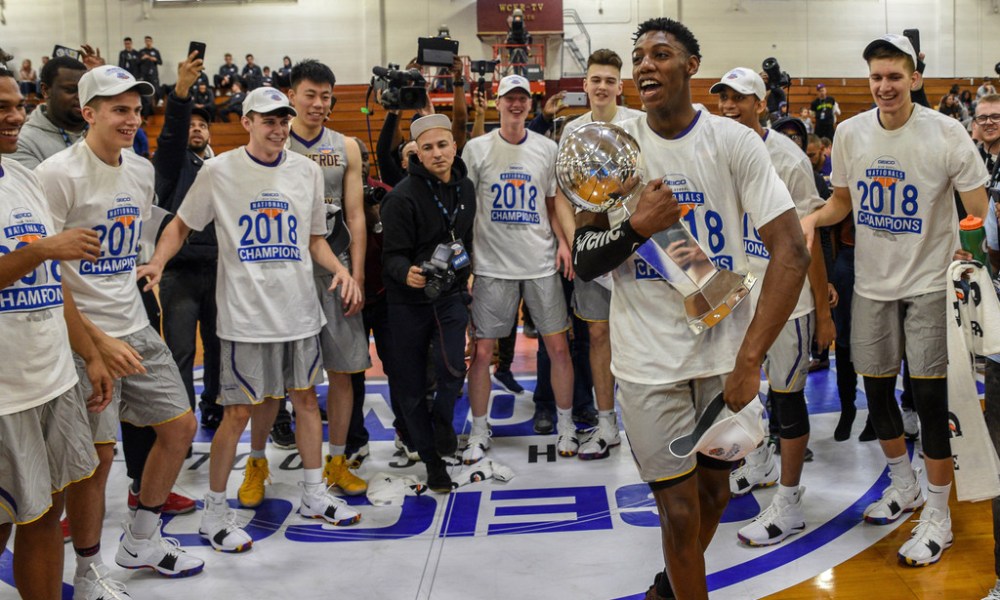 Photo: Dennis Schneidler, USA TODAY Sports
"I think the stakes are high for us," Kevin Boyle said. "Some might say, 'Hey you guys have won 4 of the last 6, so there shouldn't be a lot of pressure on you guys.'
"But to me, there's always pressure on the team, whether it's Alabama in football or us in high school basketball, where you want to maintain that you're the best team in a given year, the best team in a 3-year period, the best team in a 5-year period, the best team in a 10-year period and you want to keep maintaining that."
I guess that's the best type of pressure though. You must be doing something right if everyone expects you to be a contender every season.
4. Oak Hill Academy (VA)

Just like Montverde, Oak Hill suffered a stinging defeat in the semifinals at GEICO Nationals. The Warriors had numerous opportunities in the closing seconds to score a game-winning basket, but the shots just unluckily rimmed out.
The pain on the faces of Cole Anthony and Kofi Cockburn were the most crushing. This was going to be their moment.
Anthony and Cockburn were once rivals in the competitive New York Catholic league, but together they decided to transfer to Oak Hill with the purpose of winning a national title in their city… That dream unfortunately went unfulfilled.
Oak Hill finds itself in the same spot as Montverde. As a result of the program's steep tradition, people start to expect that the Warriors will be a contender year-after-year. It's a good problem to have, but it certainly has its challenges.
"We had a great look with our best three-point shooter and I thought it was in. It just didn't go down." Oak Hill coach Steve Smith said about the final sequence. "They played their hearts out, obviously we're disappointed. This is about as disappointed as I've ever been."
The season may have ended in despair, but there's a lot to be proud of at Oak Hill. Another appearance at GEICO Nationals and being one shot away from reaching the championship is certainly a tremendous accomplishment.
5. Wasatch Academy (UT)

Wasatch head coach David Evans is creating quite the legacy at GEICO Nationals.
Evans has now coached two different schools at GEICO Nationals. Last season, he did it with Lone Peak, the 6A Utah state champions. And this year, he did it with the Utah prep school Wasatch Academy.
Looking back, I'll never forget the unlikely heroes from Lone Peak in the 2018 GEICO Nationals. Quite frankly, that Lone Peak team had no business competing with No. 1 Montverde.
That squad featured just one Division I player in Steven Ashworth (who is currently serving his two-year LDS mission before he joins Utah State). Lone Peak's second-best player was a Division II prospect, and the third-rated player was a golfer… Not exactly the type of team that typically contends at GEICO Nationals.
Yet somehow, Lone Peak gave Montverde a scare that no one was expecting, before falling 87-82.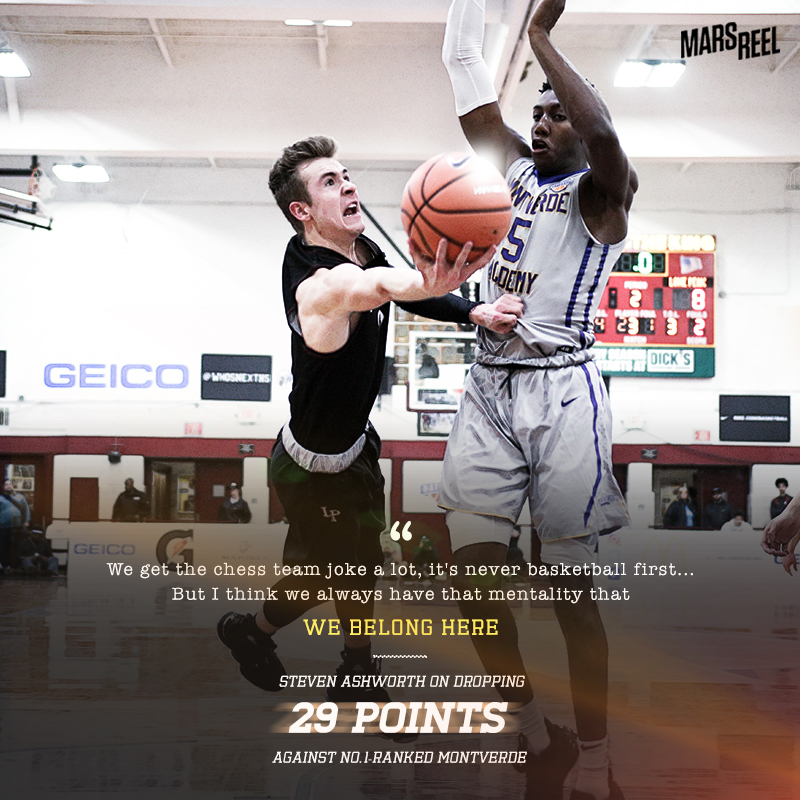 "That's a game I think about a lot," Evans said. "The reason we almost won that game was because we shared the ball and guarded— all the things you should do if you don't have athletes…. And if you do have athletes, then you become teams like Montverde. So we're bringing that culture to Wasatch, but it does take time."
Wasatch junior Caleb Lohner was confident as a result of his coach's improbable experience at GEICO Nationals.
"I had confidence knowing that if [Coach Evans] could bring a team like that and almost beat one of the best high school teams— then we really have a shot at winning. So we'll keep working and hopefully be back next year."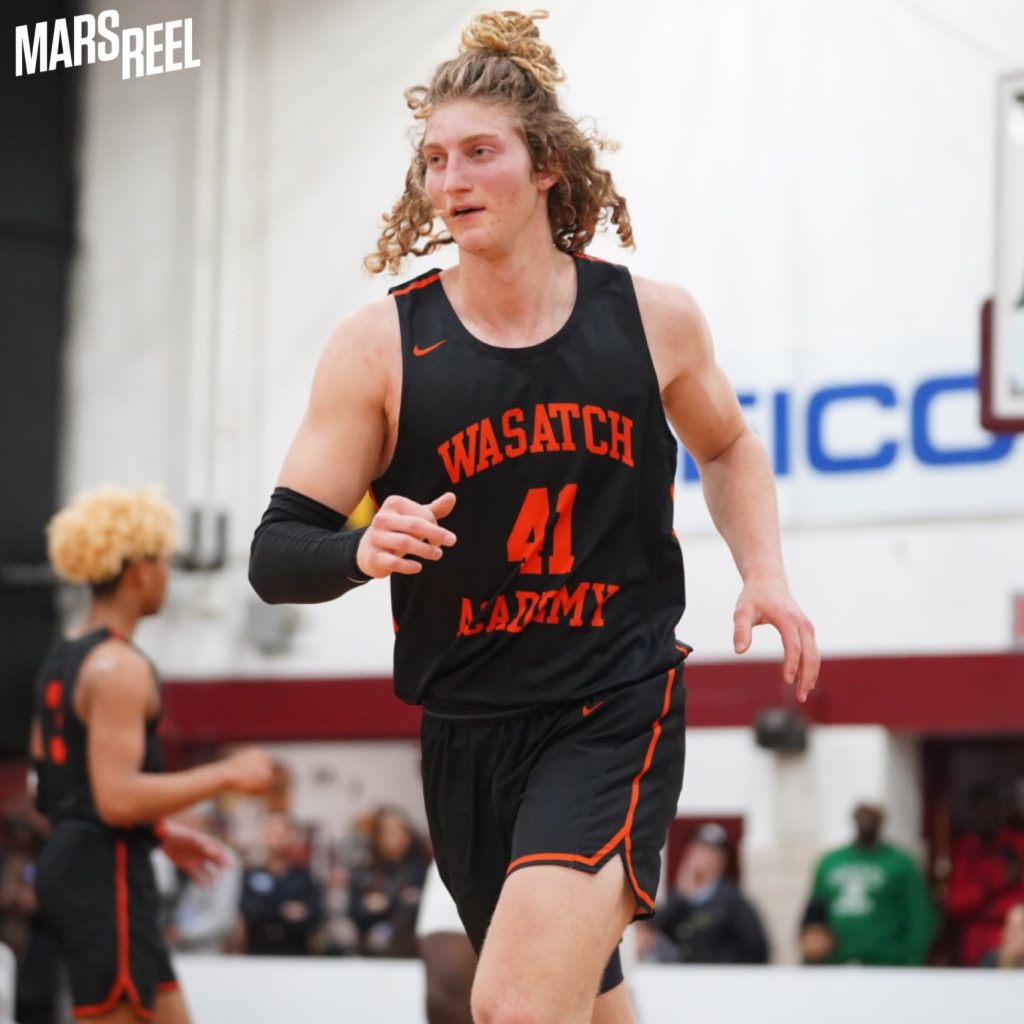 6. Sunrise Christian (KS)

The Buffaloes made their much-deserved first appearance at GEICO Nationals this season. Sunrise Christian has been a program on the rise for the last couple of years, but this time the Buffaloes finally broke through by receiving an invite to the season-culminating event in New York.
Sunrise came up short in the first round against IMG, but this was definitely an experience that could propel the program into an even brighter future.
"It's been a long time coming," head coach Luke Barnwell said. "There's been so many people that have paved the way to get to where we are at. So many kids and so many people who have worked through our program that deserve to be here and be a part of this."
Sunrise will lose several key players next season, but 6-11 center N'Faly Dante could return. Dante is the type of talent that could facilitate another strong season for the prep school from Kansas.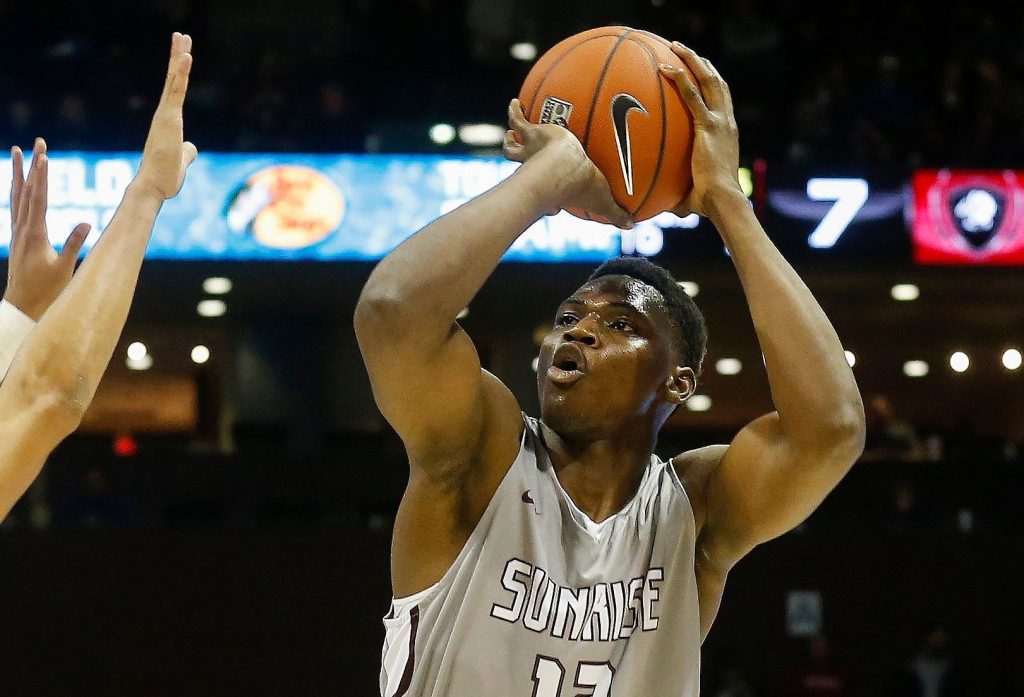 Photo: Andrew Jansen/News-Leader
7. University School (FL)

It's the end of an era at University School. The dynamic duo of Vernon Carey Jr. and Scottie Barnes will never play again at the high school level. It was an exciting ride for the two five-star talents from South Florida. Carey and Barnes led U-School to two straight 5A state titles and two consecutive appearances at GEICO Nationals.
Last year, the Sharks saw their magical run end in the championship by an all-time great Montverde club. This time, U-School was again undone by Montverde but in the first round.
University School came up short, but you have to admire the fight and determination of this squad.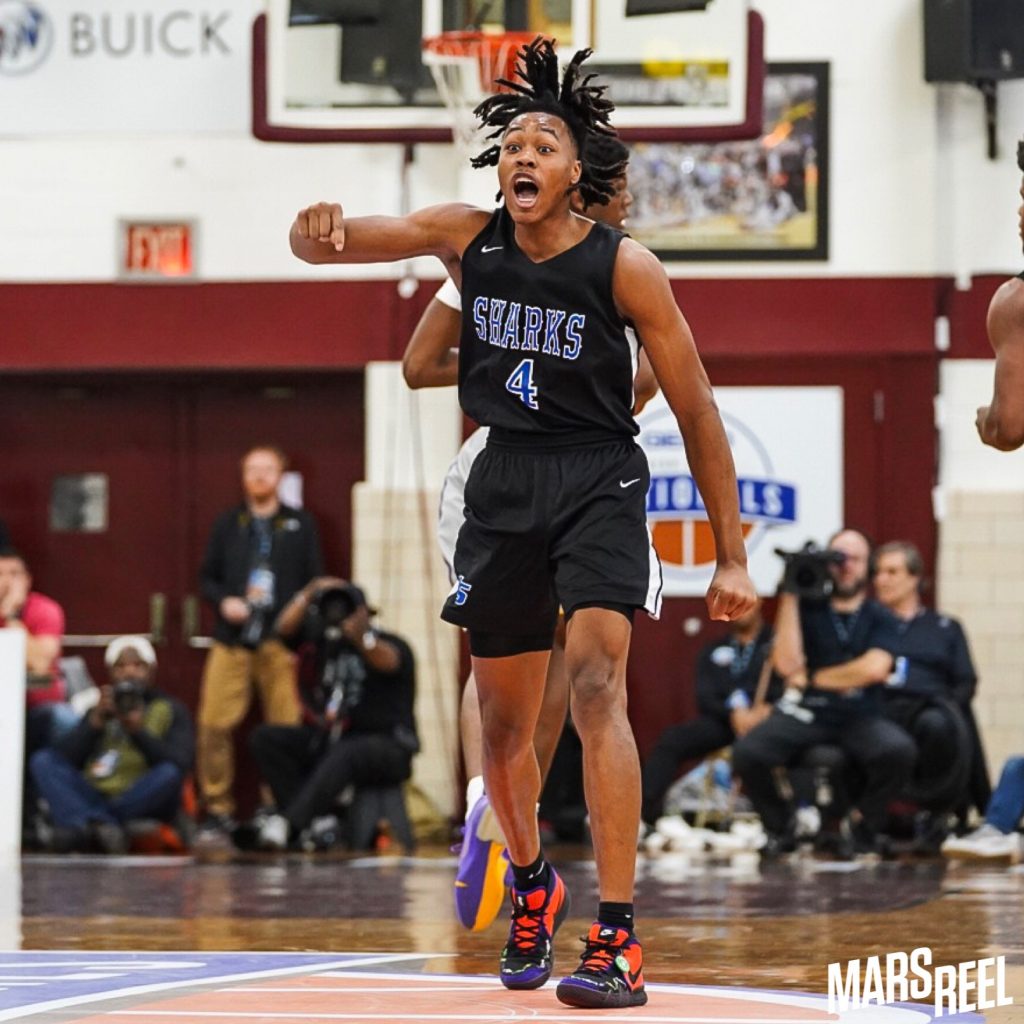 The fact that Vernon Carey even played is a testament to that. After deciding not to play in the McDonald's All-American Game due to a lingering ankle injury, Carey suited up for the Sharks and poured in 15 points and 11 rebounds. According to U-School head coach Jim Carr, the Duke commit still wasn't healthy.
"Vern just put on a warrior helmet today, a Superman cape and came out there and gave it his all," Carr said. "Vern wasn't even close to 100-percent today."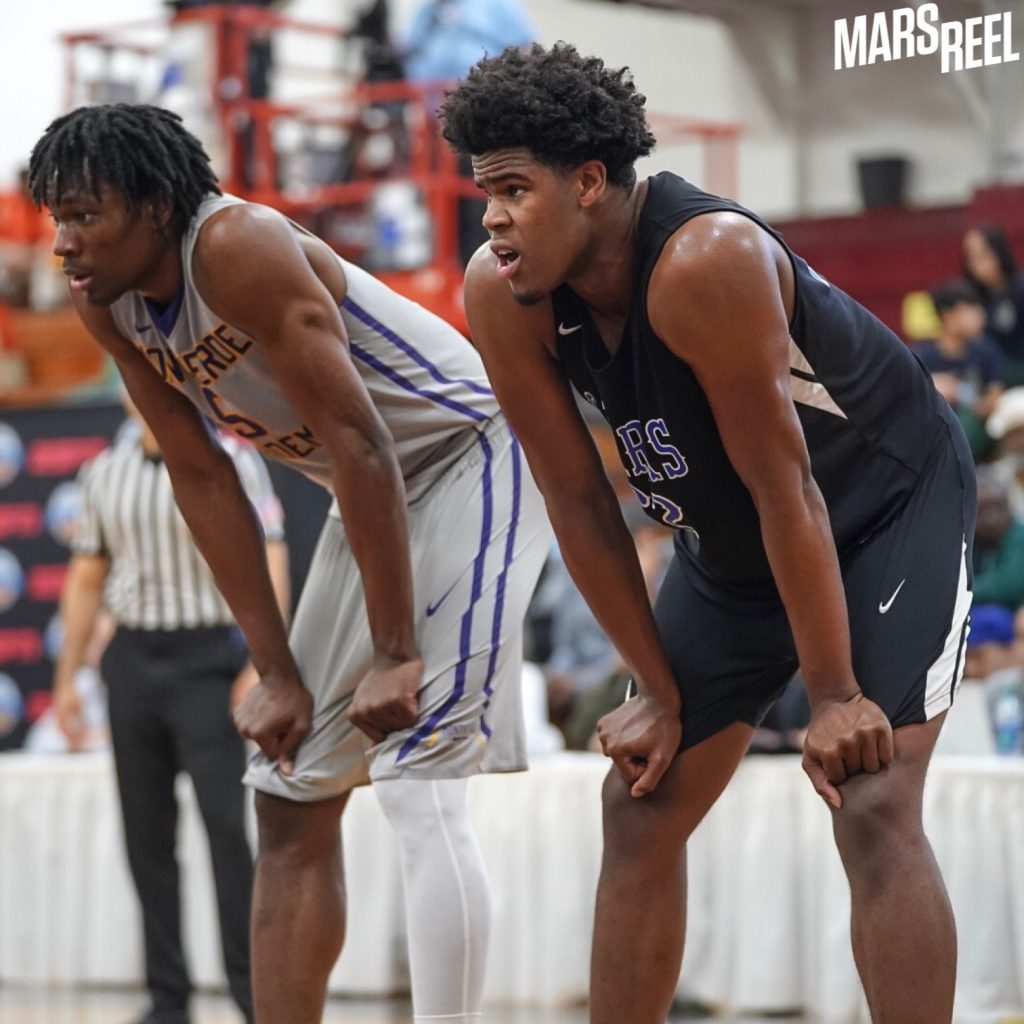 8. Bishop Gorman (NV)

Bishop Gorman came painstakingly close to becoming the first No. 8 seed to ever knock off a No. 1 at GEICO Nationals. The Gaels battled top-ranked La Lumiere to double overtime before the Lakers finally prevailed 74-69.
After the game, juniors Noah Taitz and Will McClendon answered questions from the media. When the press conference finished, Taitz walked off the stage and looked over at McClendon and quietly said, "We'll be back."
Bishop Gorman is certainly a team who can make a re-appearance at GEICO Nationals. The Gaels will bring back most of their key contributors which includes Taitz (4-star junior), McClendon (4-star sophomore), Isaiah Cotrell (4-star junior) and Zaon Collins (4-star sophomore).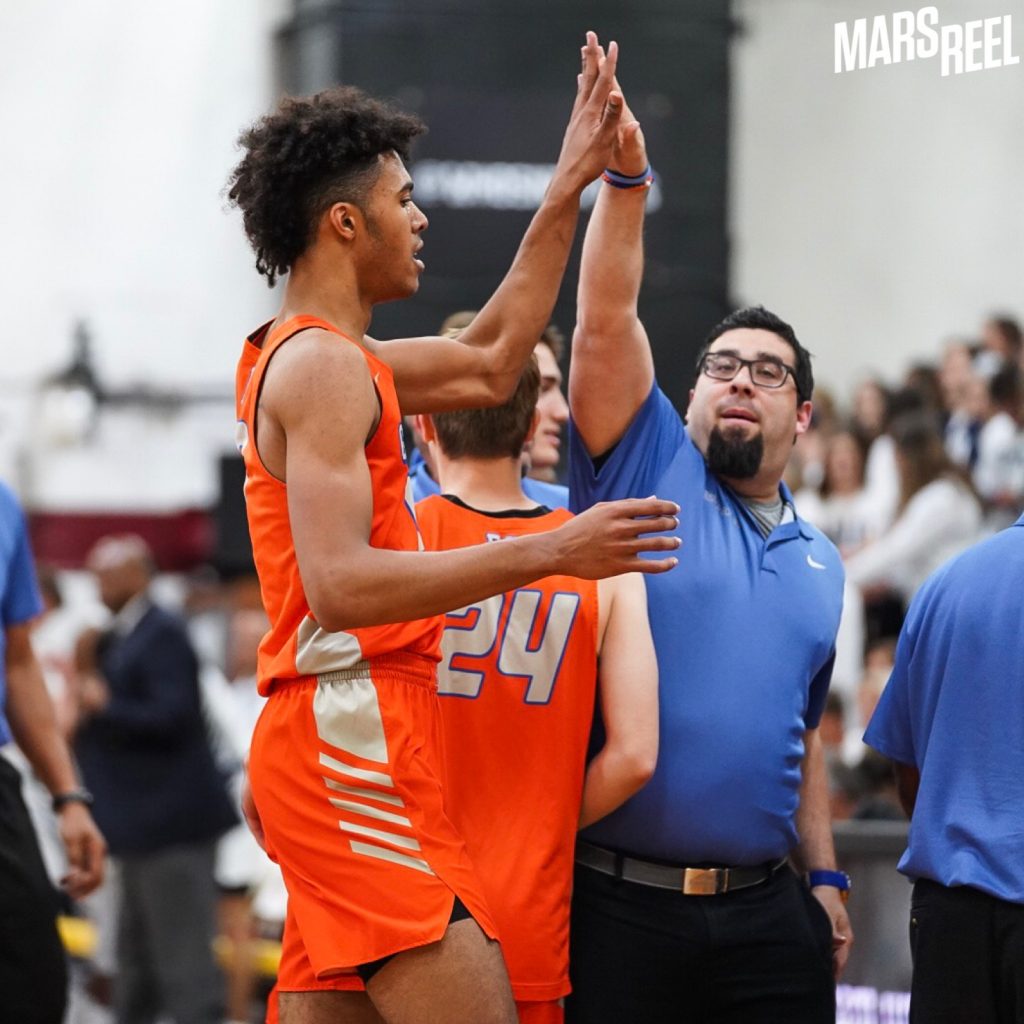 Not to mention, this is a school that's won an incredible eight consecutive Nevada state championships.
"Everyone in Nevada is out to get us," McClendon said. "So I think our pride as a team is just so strong. That we don't want to lose to an in-state team ever. So that's what gives us the drive to win states every single time."
Quick Hitters (Final Thoughts):
• Jaden Springer has a shot to become a Top 5 prospect in the Class of 2020 this summer. He is a extremely productive player that excels in every area of the game. An all-around beast.
• Harlond Beverly never played a game on the Nike, Adidas or Under Armour circuits. He flew under-the-radar until this high school season. He will make a college coach very happy.
• Dylan Cardwell is a player that really benefited from attending Oak Hill this year. He will continue to pick up offers this summer. A 6-10 center that plays with a lot of energy.
• Don't overlook Wendell Green because of his height. This is a high-major point guard. The 5-10 La Lumiere junior is shifty and is a playmaker with the ball in his hands.
• Keep your eye on University School freshman Jett Howard. The son of NBA veteran Juwan Howard, Jett is poised to become one of the top players in the country.
Michael McLamb is the High School Hoops Editor at Mars Reel. You can follow him: @McLambSays