With the NCAA Natty just around the corner and the brackets getting crushed (don't worry, you were wrong with your predictions as 100% of people at this point), I thought about how I could potentially flip this March Madness into a 1-v-1 single elimination tournament, which would feature the best high school players of the 2019 class. Luckily, I figured something out.
Here's How It Works:
For the purpose of this fantasy exercise—which I can only hope one day becomes a real thing if I'm honest—I looked to the Chosen 25 rankings by USA TODAY. As you could expect, it contains who they deem to be the Top 25 players in the nation.
And since it would be a little unfair to pair, let's say, a mammoth 6-foot-11 big with a lightning-quick 6-foot-3 leading guard, I divided the players into three different brackets: guards, forwards, and big-men.
An easy calculation will make you see, to make this work we'll only need 24 players (eight per position) instead of 25. The odd-man out is going to be Chosen 25's No. 23 Wendell Moore Jr., the last of the ranked wings.
Next, I seeded the Top 8 players by position according to their Chosen 25 rankings. We'll start with the guards bracket. Here's a look at the field:
1. Cole Anthony
2. Anthony Edwards
3. Tyrese Maxey
4. Bryan Antoine
5. Nico Mannion
6. Cassius Stanley
7. Josiah James
8. Boogie Ellis
This is just my personal take on what might happen. So if your predictions don't align with mine, tell me why. Join the conversation.
1st Round
Game #1:
(No. 1) Cole Anthony vs. (No. 8) Boogie Ellis
I must admit I wasn't a believer in Cole Anthony when I first watched him. When I saw him topping the rankings, I just couldn't believe my eyes. He was good, yes, but No. 1 in the whole nation? Not a chance.
Then I kept watching, and well, let's say he proved me wrong. At this point, I have no doubt he will crush some souls at the next level with his in-and-out shooting prowess, his relentless offensive mentality, and his monster dunks and slams.
Anthony is one of the remaining uncommitted recruits, and more than one D-I college must be dreaming of putting his do-it-all motor in their lineup next season. And it's unlikely that he stays more than a year in college before jumping to the pros in 2020.
Boogie comes from the high-flair school of arts and can give you buckets from every level on the court. Like Anthony, he can get to the rim with ease thanks mostly to his sick handles and agility. I'm guessing Boogie will have a chip on his shoulder as a freshman at Duke.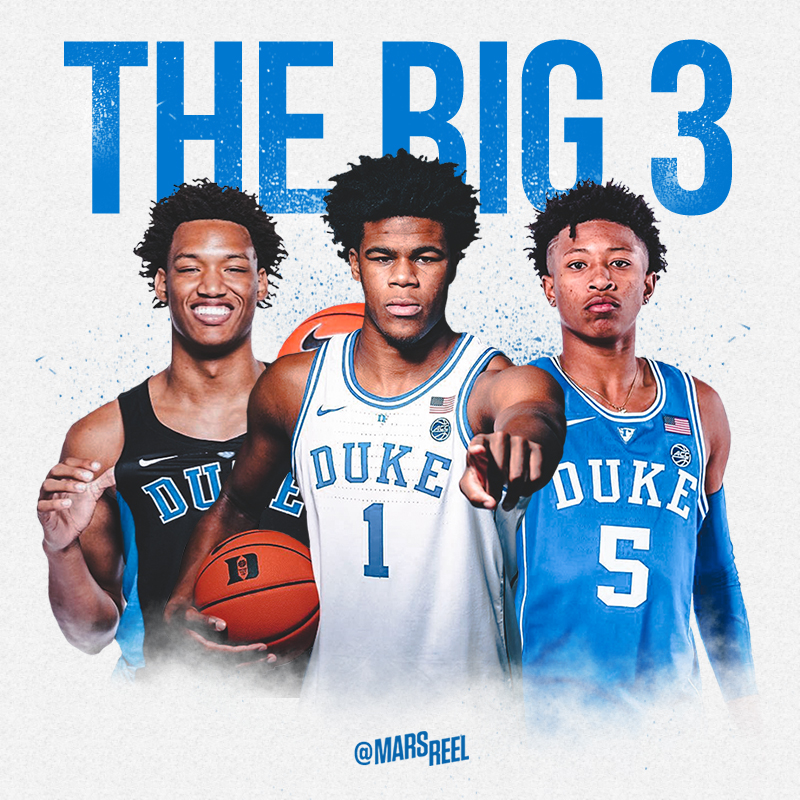 He exploded up the national rankings after a massive summer on the NIKE EYBL. And as a result of Boogie's fast ascent, I suspect there's still some people out there who hold some doubts. Be sure though, he'll shut-up some big mouths when he arrives on campus.
As much as I like Boogie Ellis, I think he'll fall on the losing side of this one-on-one versus Anthony. Don't get me wrong though, because this kid can indeed ball and if you don't think so, just ask Coach K what he thinks.
Winner: (No. 1) Cole Anthony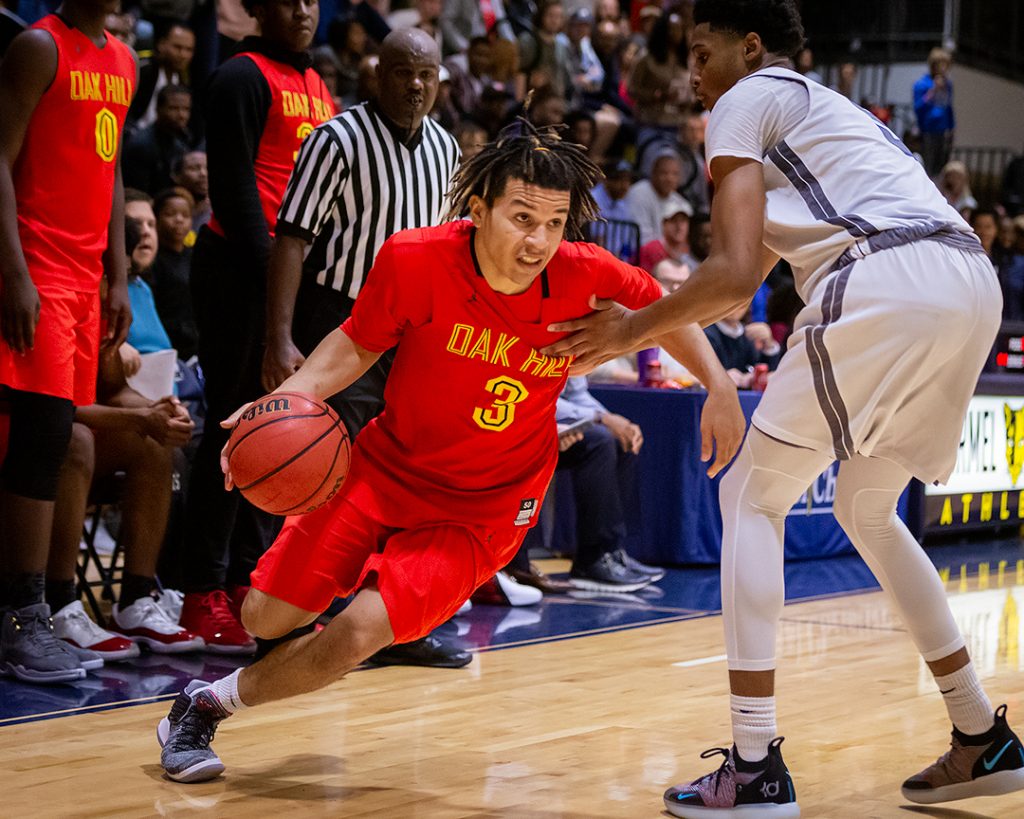 Game #2:
(No. 4) Bryan Antoine vs. (No. 5) Nico Mannion
What Bryan Antoine achieved with Ranney (along with Scottie Lewis, gotta acknowledge him too) elevates him to another level and cannot be understated. Claiming that state chip is only a tiny part of the whole story with Ranney where he racked up over 100 wins.
Although a little slim at the current stage of his career, he'll gain time to bulk up during his collegiate season at Villanova and round out the final corners of his game. Antoine already has the shooting ability to light it up from outside, and he seems to always find an easy path to the rim. Give him a slightly stronger body, and you're looking at a dominant all-around baller in no time.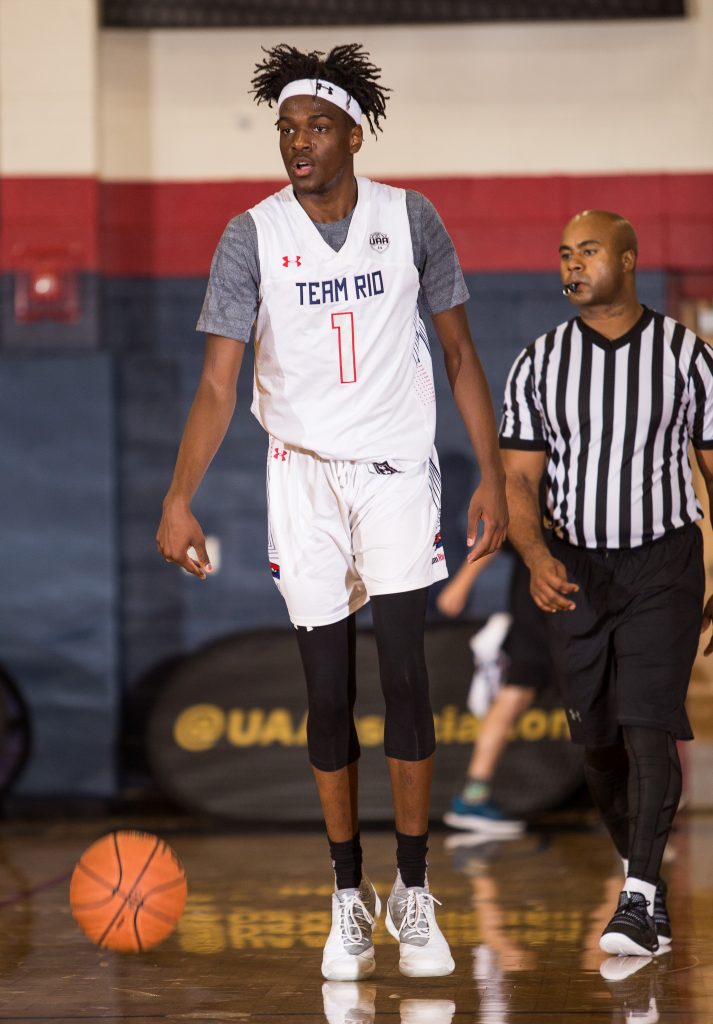 Photo: Kelly Kline/Under Armour
Opposite to Bryan Antoine—the slender and finesse guard of this matchup—is Nico Manion. The Italian (you read it right) is a power horse. He doesn't care about the flashy moves, the no-look pass or the bouncy game. He just goes and goes and goes again. And he won't stop scoring on you until he outright wears you down. Because he just can.
Don't get fooled by the looks. The fluffy-haired combo-guard is a shooter as they come, but can also throw it down as hard as anyone— if not harder.
Put together his creativity at the lead-guard position and his flawless scoring, and you have a winner in Niccolo.
Winner: (No. 5) Nico Mannion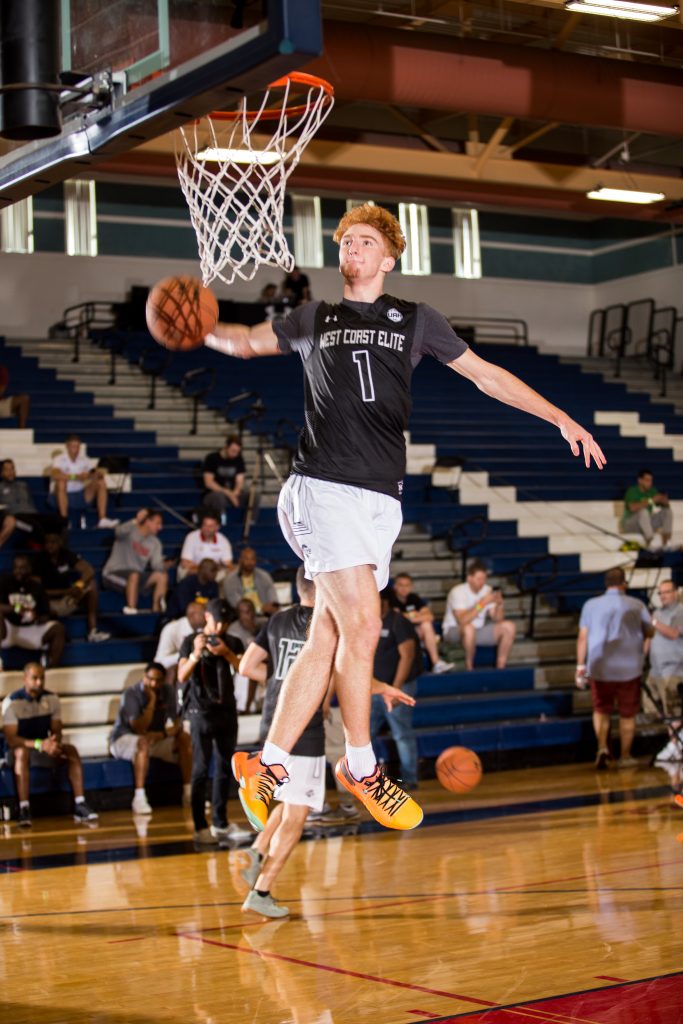 Photo: Kelly Kline/Under Armour
(No. 3) Tyrese Maxey vs. (No. 6) Cassius Stanley
Tyrese Maxey pledged his word to Kentucky back in November by signing with Calipari's school for next season. Maxey's NCAA career will be cut short, and not just because Calipari is a one-and-done devotee trying to maximize his kids' chances, but because this guy will burn defenses all around the nation on his way to the NBA.
Tyrese has ripped muscles, looks strong and ultimately stronger than he already may appear. He plays packed and with the ball close to him and he's got a quick release from the outside, making him a constant threat and forcing defenders to play him honest. He also excels with an explosive first step.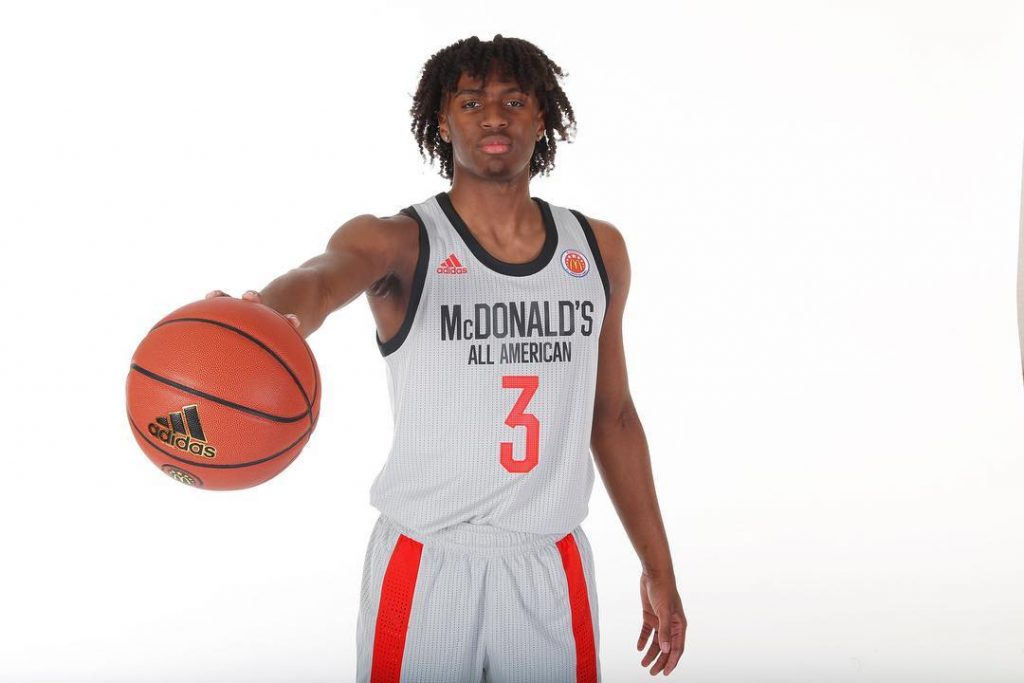 Photo: Brian Spurlock-USA TODAY Sports
The case for Cassius Stanley is easy. Stanley played for Sierra Canyon the past two seasons after transferring there in 2017. By his side, he's gained the likes of Scotty Pippen Jr. and K.J. Martin (sons of former NBA-greats). The Trailblazers featured a strong all-around unit, but Stanley was undoubtedly the leading player on this squad that won two state titles and finished No. 12 in the nation by USA TODAY.
One of the already-built guards of the class, Cassius looks more than ready for college-ball and will decide between Kansas, Oregon and UCLA in April. This walking muscle can out-strength everybody, and that also serves him well on defense. He'll put the clamps on whoever he faces, giving Stanley an edge that's not often praised, but highly valued at all levels.
Though he might still feel a little raw at this point, he's so dominant that I'm picking him in this match-up. And with that, here is your first true upset.
Winner: (No 6) Cassius Stanley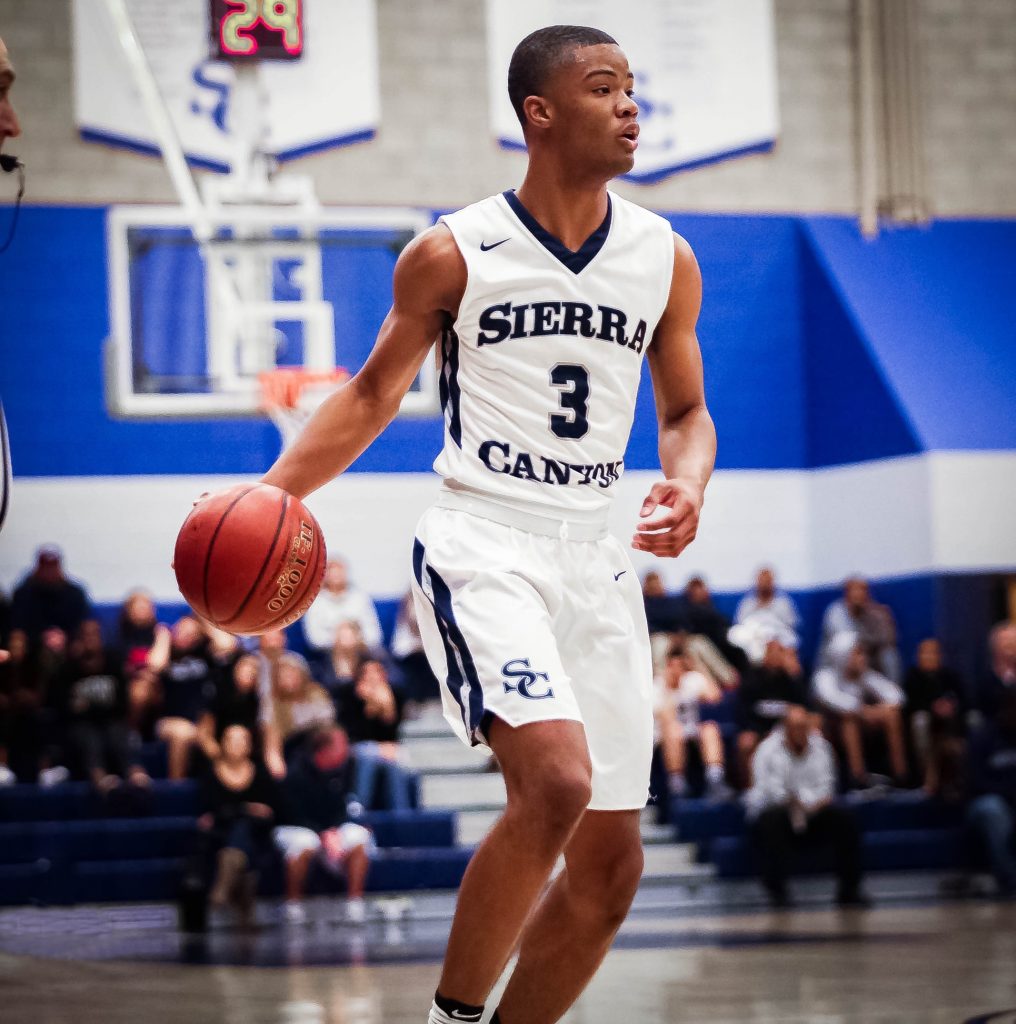 Photo: Dreamers Athletics
(No. 2) Anthony Edwards vs. (No. 7) Josiah James
I don't think Anthony Edwards needs an introduction at this point. Had he been able to jump straight to the pros, he would have done so as a lottery pick. There is not a stronger guard coming out of the class and he's already being labeled the next big thing, tracking as the top pick in several 2020 NBA Mock Drafts.
A killer by nature, Edwards can posterize guys at wish, doing it after dribbling past multiple defenders with a between-the-legs move and give you the proper look while dunking the rock to make it a viral video on the social network of your preference. Oh, and just when you thought that was all, he will come after you again the next play and score from deep. He makes the game looks so easy you can mistake his otherworldly game with a lack of effort. Just imagine.
While Josiah James is a real talent, I think Anthony Edwards is in a league of his own right now. But keep in mind we're talking about a fellow McDonald's All-American here. This doesn't mean that Josiah couldn't surpass Anthony with time.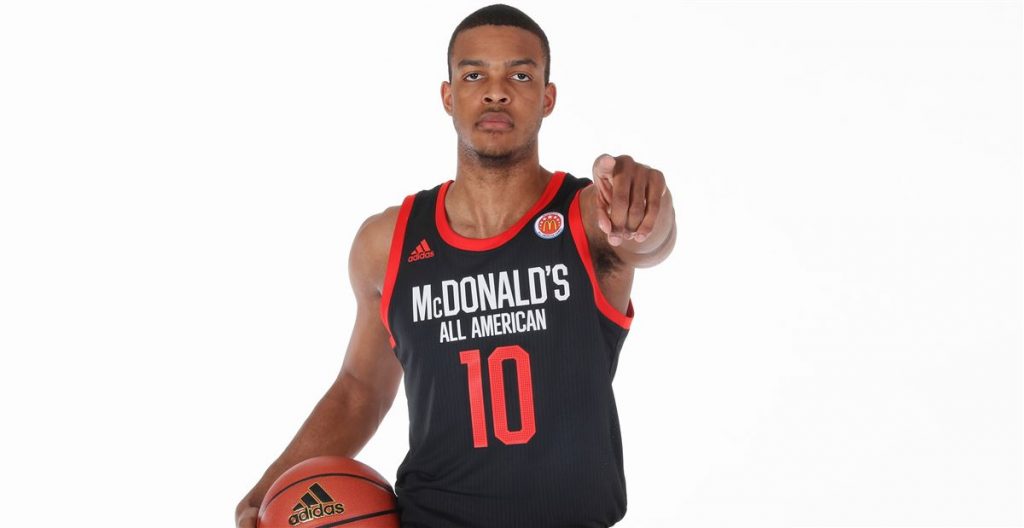 Photo: Brian Spurlock-USA TODAY Sports
This matchup would be a sight to behold given how bulky these two guys are. It'd be a battle of bulls going at each other and Josiah would give Anthony a tough out.
Josiah has the vision to make for a good leading guard. He can drive and find the open teammate easily on offense, and his frame allows him to play a key role on the defensive side of the ball showcasing blocks of all types. He is definitely someone with a ton of upside heading into his freshman season at Tennessee.
But ultimately, I'm saying he goes down to one of the best all-around players in the field— Anthony Edwards.
Winner: (No. 2) Anthony Edwards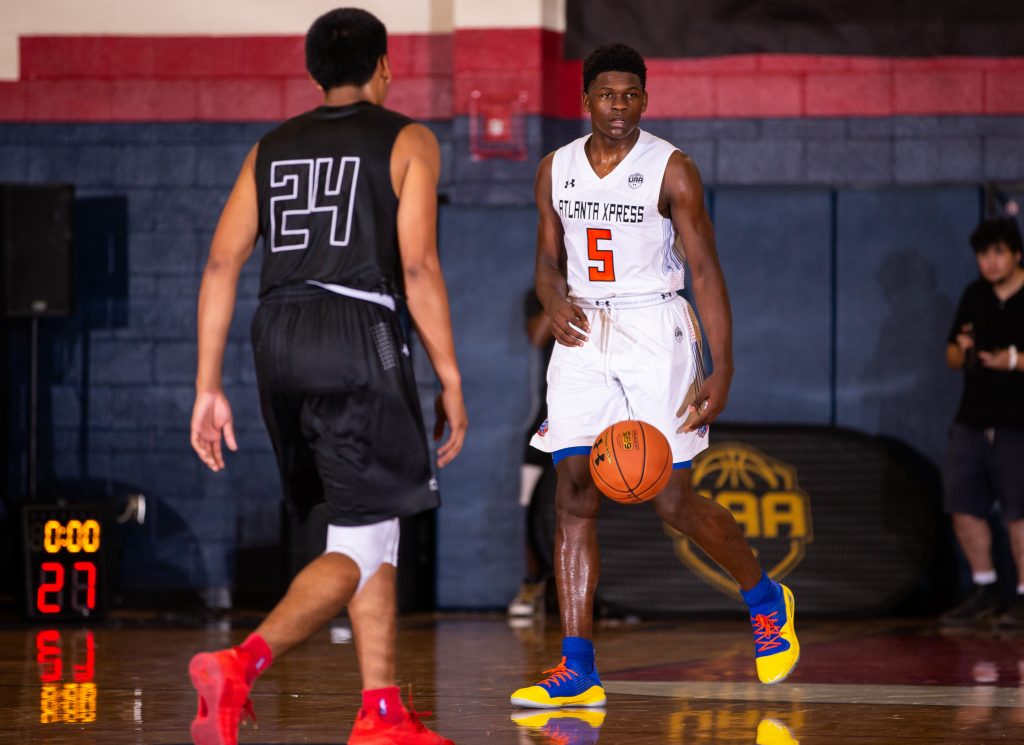 Photo: Kelly Kline/Under Armour
2nd Round
(No. 1) Cole Anthony vs. (No. 5) Nico Mannion
The marquee matchup of the second round, and one that's closer than what you might have expected from a top seed facing the fifth entry.
Having both reached this point, I'd lean towards Cole over Nico. They both can make a case to advance and have different parts of their games to elevate them against each other, but I think Anthony would ultimately get past Mannion.
The leading man at Oak Hill is also set to play for a national championship at the start of April while competing at the GEICO Nationals, a tournament they'll enter as the No. 4 team in the nation. The Warriors won't have an easy path to the title, but as with Nico in this second round match-up, Cole has all the tools to deal with the opposition and lift the chip at the end of the day.
Winner: (No. 1) Cole Anthony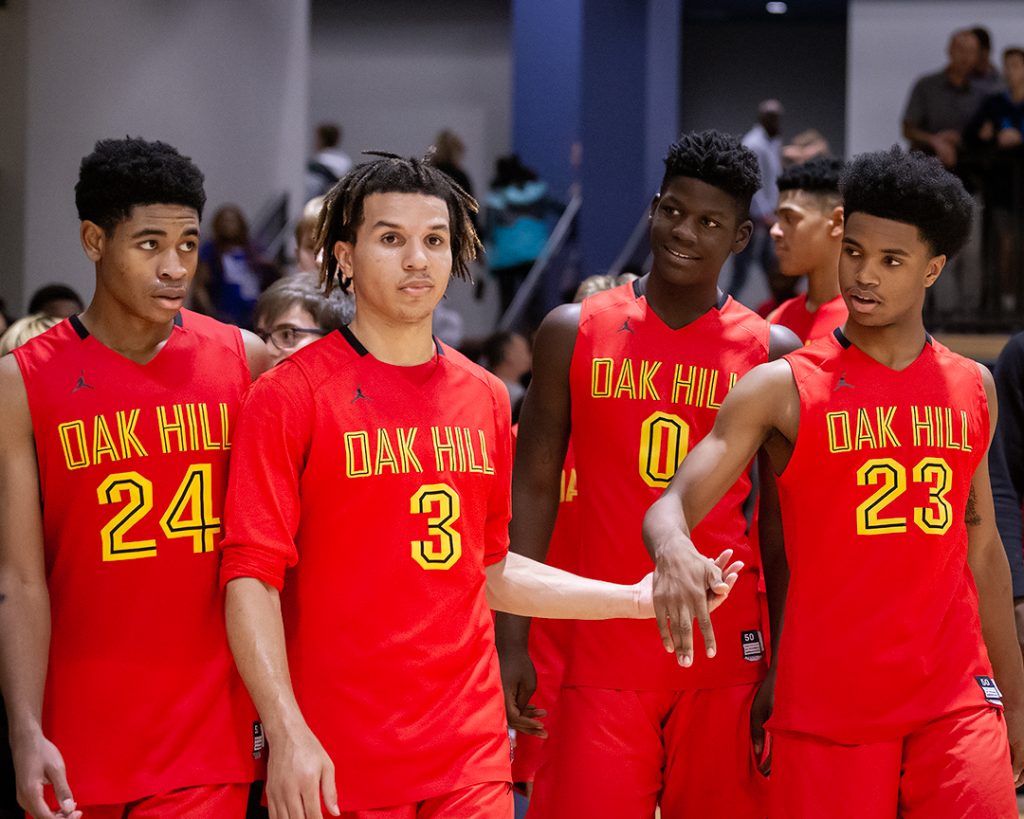 (No. 6) Cassius Stanley vs. (No. 2) Anthony Edwards
This is what upsets can lead you to. The No. 2 versus the No. 6 in the semi-finals.
I think the outcome would have remained the same even if Tyrese Maxey advanced instead, which probably shows you how highly I hold Anthony Edwards. Just as I picked Edwards to get past Josiah James, I'm taking the 6-foot-5 guard to get past Stanley as well.
Edwards showcased his next-level talent this season at Holy Spirit Prep in Atlanta. His squad only managed a 15-14 record, but that doesn't show the whole story. The Cougars challenged themselves with a strong schedule which featured games against national powerhouses McEachern, IMG Academy and Hillcrest Prep to name a few.
In regional play, Holy Spirit Prep capped a perfect 10-0 record. Without his presence, the Cougars would have struggled against nationally-ranked opponents. Although his team did end up falling short in the Georgia state finals against Heritage by just two points, it was a solid conclusion to the high school career of Anthony Edwards.
And from that, I've seen enough to convince myself that Edwards gets past Stanley to reach the finals of our fantasy tournament.
Winner: (No. 2) Anthony Edwards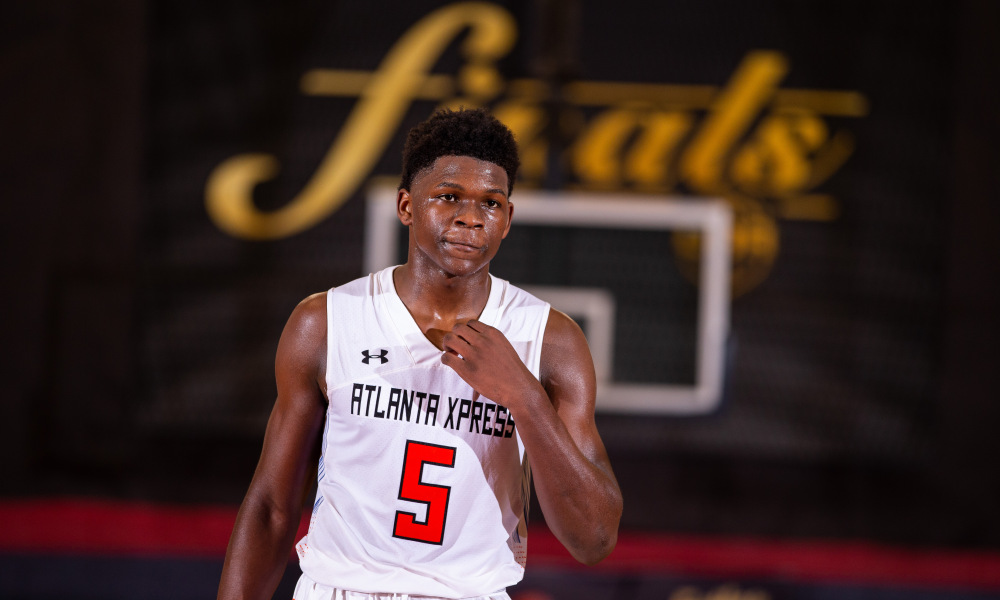 Photo: Kelly Kline/Under Armour
Championship
(No. 1) Cole Anthony vs. (No. 2) Anthony Edwards
One of the most anticipated games of the whole tournament and even the whole set of three-position brackets.
This battle would be a coin flip. A total toss up. The ultimate up-in-the-air match. You can go with Cole Anthony, and you won't be wrong. You can go with Anthony Edwards, and you won't be wrong either. Such is the level. But I had to pick one, and I'll go with the New York City kid. Give me Cole.
Edwards may be one of the most dangerous scorers in the nation, and his body makes him one of the most intimidating guys at his age too. However, Cole Anthony's ability as a natural leading-guard, a number one with the ability to put the ball in from all over the field, is what moved the needle in his favor.
That's why I'm taking him over the rest of the field.
Winner: (No. 1) Cole Anthony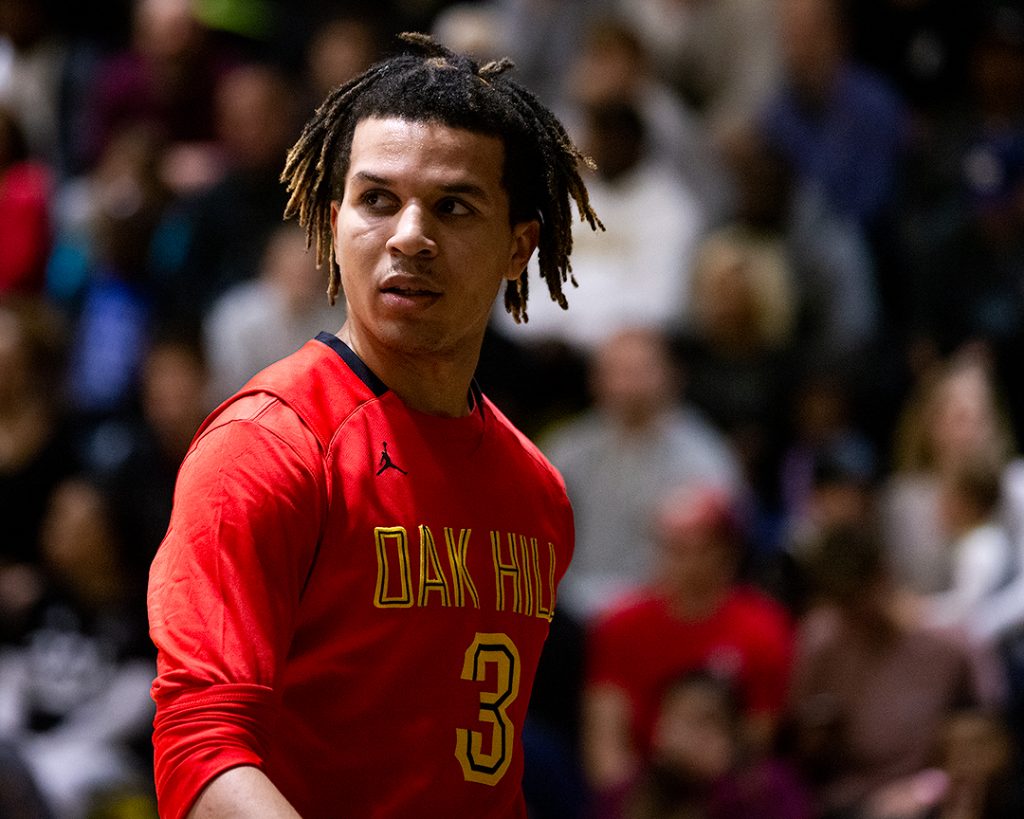 Actually, you know what? Officially I have written Cole Anthony's name on the trophy, but unofficially I won't have a problem with both guys sharing the gold. Coward's choice, but hey, don't blame me when things are as close as they are here.
Antonio Losada is a contributor for Mars Reel from Spain. You can follow him: @chapulana