It's always good to come back home, especially after being away for so long. There's an undeniable joy that comes with being supported by your hometown crowd.
Two weeks ago, Cole Anthony and Kofi Cockburn experienced that elation after being away from New York City for some time.
Last year, the two were juniors playing for rival schools in different parts of Queens in the Catholic High Schools Athletic Association. Anthony played for Archbishop Molloy, in Briarwood, and Cockburn played for perennial national powerhouse Christ the King, in Middle Village.
Fast-forward to the present, and the duo just finished their senior seasons— and this time they did it on the same team.
Anthony and Cockburn spent the year at Oak Hill Academy, another national powerhouse based out of Mouth of Wilson, Virginia. And fittingly, the two capped their high school careers in the same place where it all started, in the Big Apple.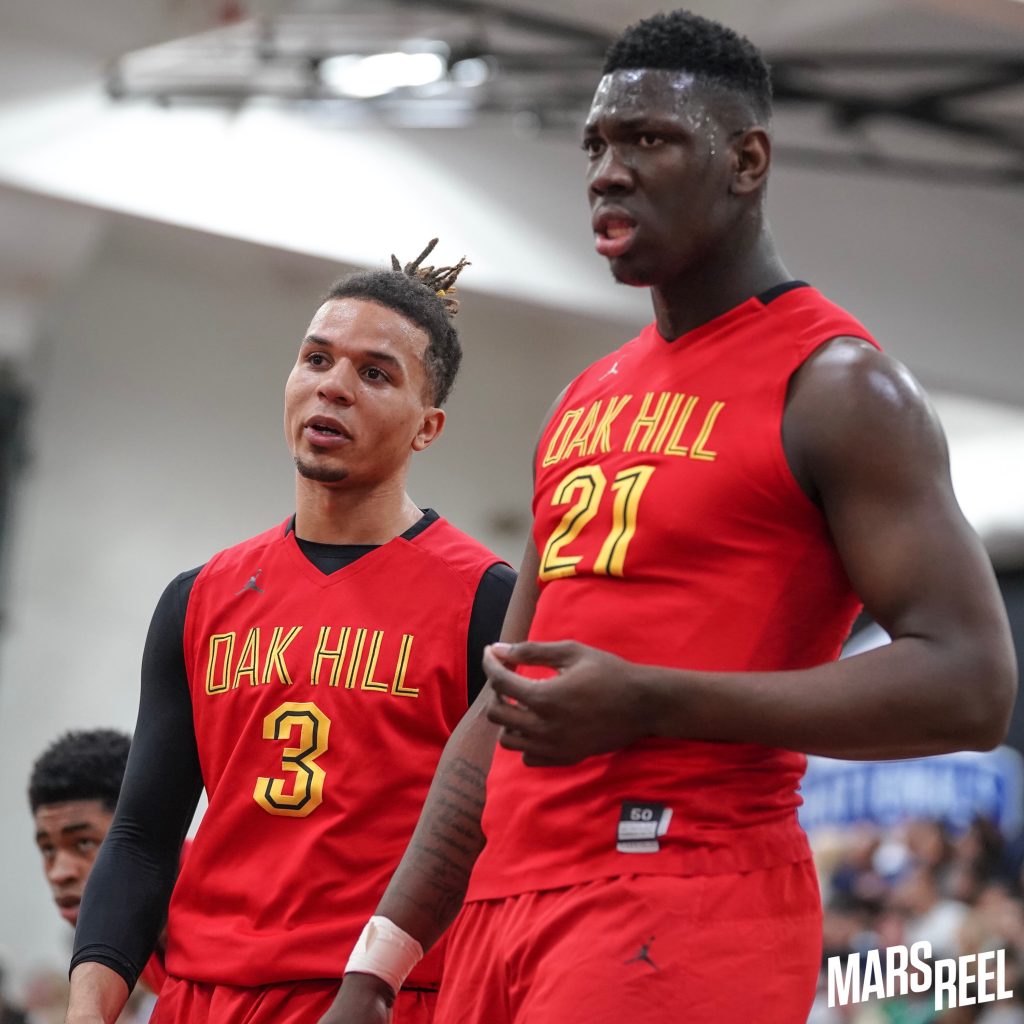 On coming back to the city, Anthony said, "Personally, I was happy to see my family, I was really happy today [that] they were able to come to my game. I think my Mom, that might've been her second game of the year… So I was happy that she was able to get here and that she was able to see me play."
"It was a great feeling, I had been here for three years," said Cockburn on his return to the city, "So I'm used to it, I've got a lot of family and friends in the area."
This season, Oak Hill went 37-5 and finished the season ranked No. 7 in the USA TODAY Super 25 rankings. Anthony and Cockburn were key pieces in the team's success and contributed in their share of great moments.
"I've known [Cole] for a long time, I know how good of a point guard he is," Kofi said. "I knew going into Oak Hill that we were going to be good playing with each other, because I knew him for like, three years. He's a great guard, [I'm] close friends with him, we talk a lot."
"I definitely would prefer having someone like Kofi Cockburn on my team, then against it," Cole joked. "Kofi's my boy, I've known him since he came over to America, he's one of my best friends. [I'm] really happy to play with him."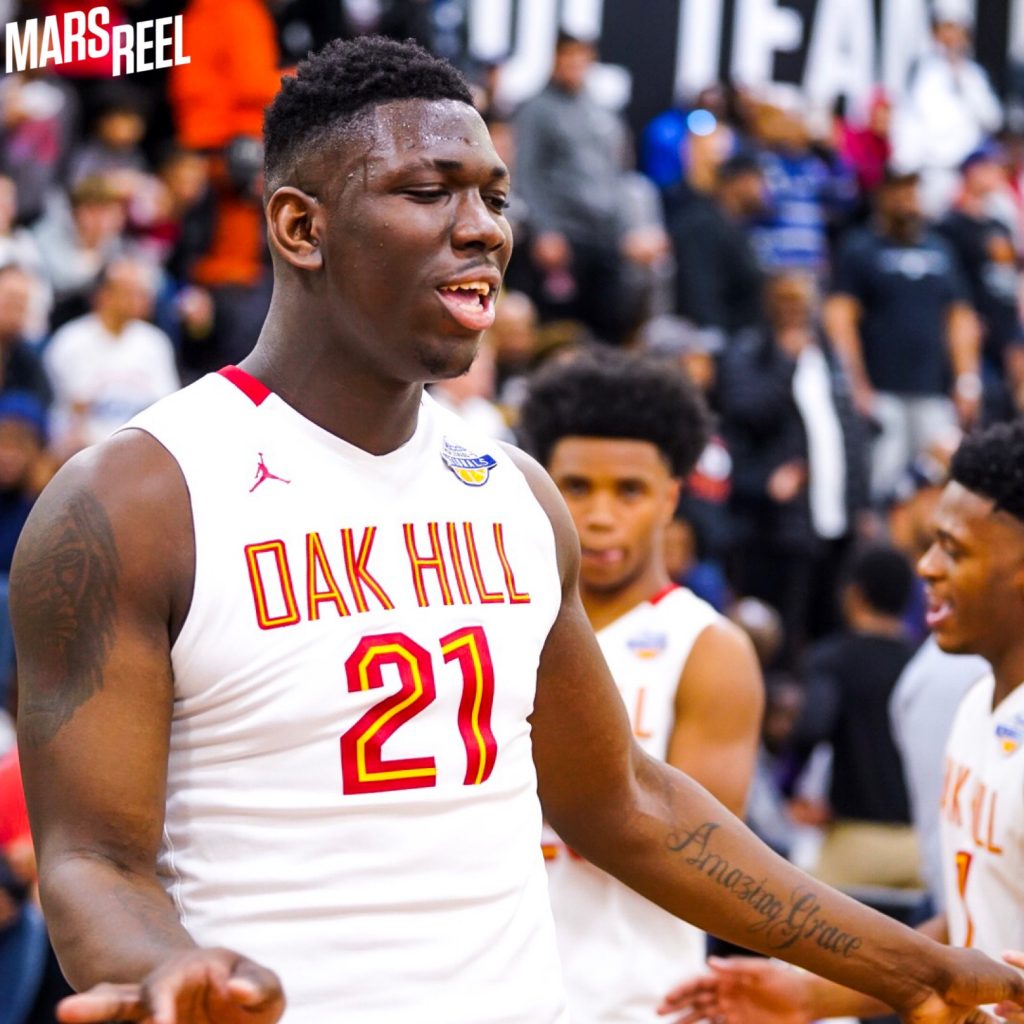 Cole and Kofi were coached this season by a legend in Steve Smith, who has been at helm for 34 years at Oak Hill. Over the course of his prestigious career, Smith has helped hundreds of players reach the next level and has coached nearly 30 McDonald's All-Americans and seen 17 players selected in the NBA Draft. He has also won over 1,000 games at Oak Hill.
When asked what it was like coaching the two New Yorkers, Smith replied, "It's been great. I was happy for them, being able to come back to New York to play. Both of them played well."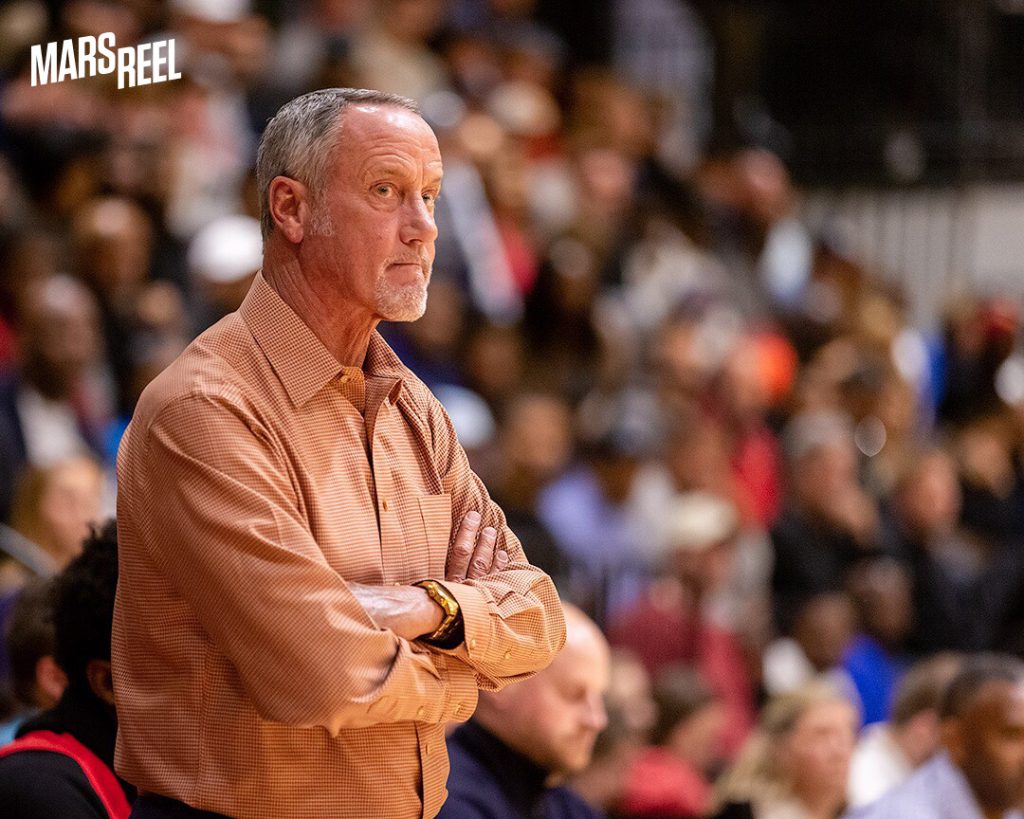 There also were plenty of people from the Tri-state area that were happy to see Cole Anthony and Kofi Cockburn make their returns.
"I was happy. They were trying to win a national championship, I was happy to see [Kofi] back here in the gym— and Cole," said Christ the King head coach Joe Arbitello, who coached Cockburn for two of his three seasons at the Middle Village school.
"[It's] big, man. Coming back here playing in this GEICO [Nationals], which is a huge event," said Karriem Memminger, Kofi's mentor and AAU coach on the New York Rens. "A lot of pros come through GEICO, so I know he's excited being here, being back home at Christ the King, in front of his friends, his fans,"
"I think it's a huge moment for Cole," said Terrance "Munch" Williams, the director and coach of the PSA Cardinals, the AAU program which Anthony played on for several years.
"I watched him grow for the last four years, not just on the court, but off the court. I think most people don't understand how much he's grown from a young man to a man— a leader. I think watching him this weekend was big-time, just to see his progression as a point guard, his progression as a leader, and his understanding of how to make his teammates better."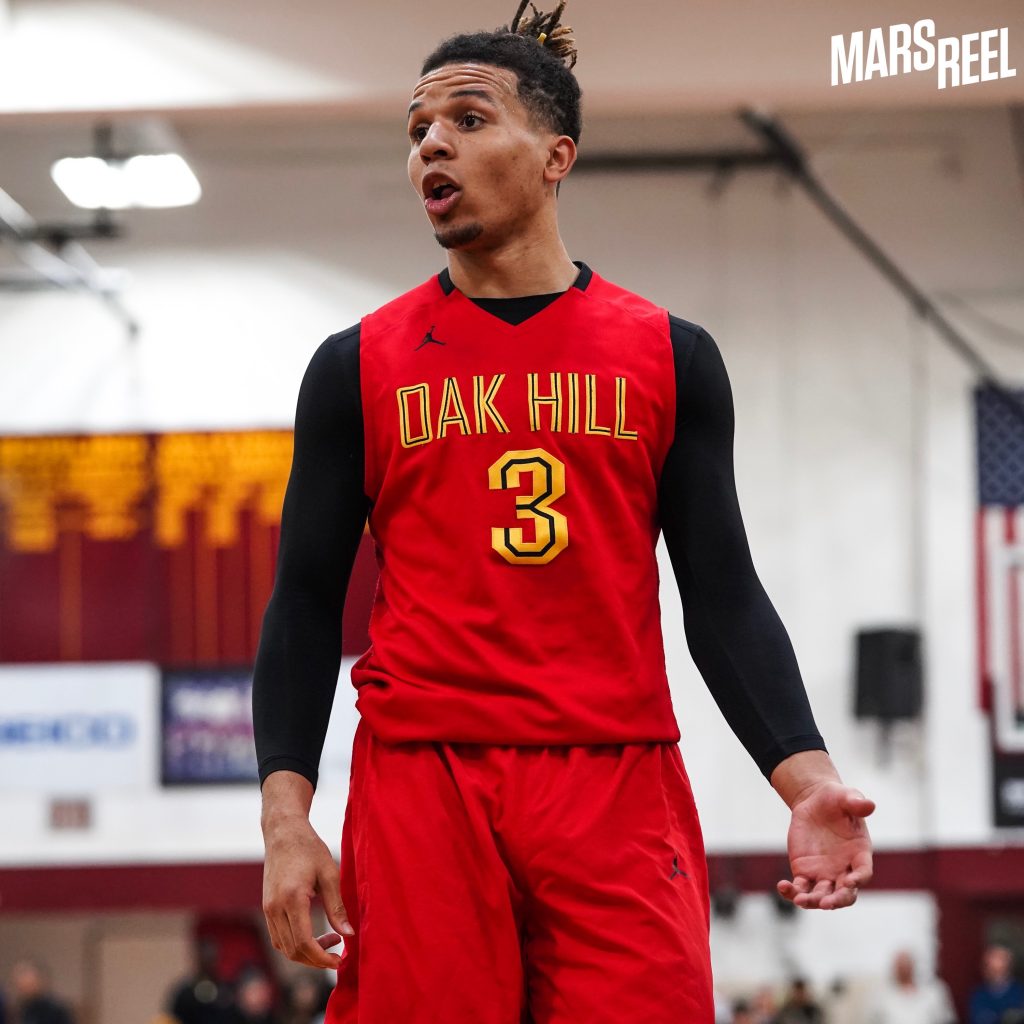 In the quarterfinals, the two had excellent performances as Anthony recorded 30 points and 11 rebounds, while Cockburn went for 13 points, 8 rebounds and 2 blocks, as the Warriors defeated Wasatch Academy, 79-72.
The semifinals would see the Warriors face their ultimate test, playing against La Lumiere School, who was then considered the No. 1 team in the country by USA TODAY. It was a close battle, but Oak Hill ultimately fell short, 58-57.
It would be a sad exit to the high school careers of Anthony and Cockburn. The two struggled from the field, shooting a combined 7-for-26. Cockburn finished with 6 points and 11 rebounds and Anthony had 11 points and 8 assists.
"They played their rear ends off the last part of the season, and here [at GEICO Nationals], I think they played really well," Oak Hill head coach Steve Smith said. "Like I said, as poor as we shot, we really competed, played hard… That says a lot about these guys, and their desire to try to win the game."
Moving forward, Anthony will announce his college decision on Tuesday. His final choices are North Carolina, Georgetown, Notre Dame and Oregon.
"He's definitely the best point guard in the country," Smith said. "He just competes and plays so hard… In practice, he never takes a day off. Last year, I had Keldon Johnson, he was our hardest working player in practice. Cole works extremely hard, he's the hardest worker I've ever had, as far as showing up and working out, he's always working out on his own, always training. During spring break, he was training the whole time."
"[He's] not a guy that thinks, 'Oh, I'm the best player in the country. I'm the best point guard.' He continues to work at it and wants to get better. He wants to be a great player and his goal is to be a great pro, not a great high school player, so that kind of drive and determination, I don't see why that won't happen for him."
"Wherever he goes, he'll automatically bring a winning mentality," Terrance Williams added. "He'll automatically be one of the top competitors in the college game. He's going to put himself in the position where whoever's around him, he'll make their game increase. But ultimately, he's going to make sure his coach has a shot at winning each game."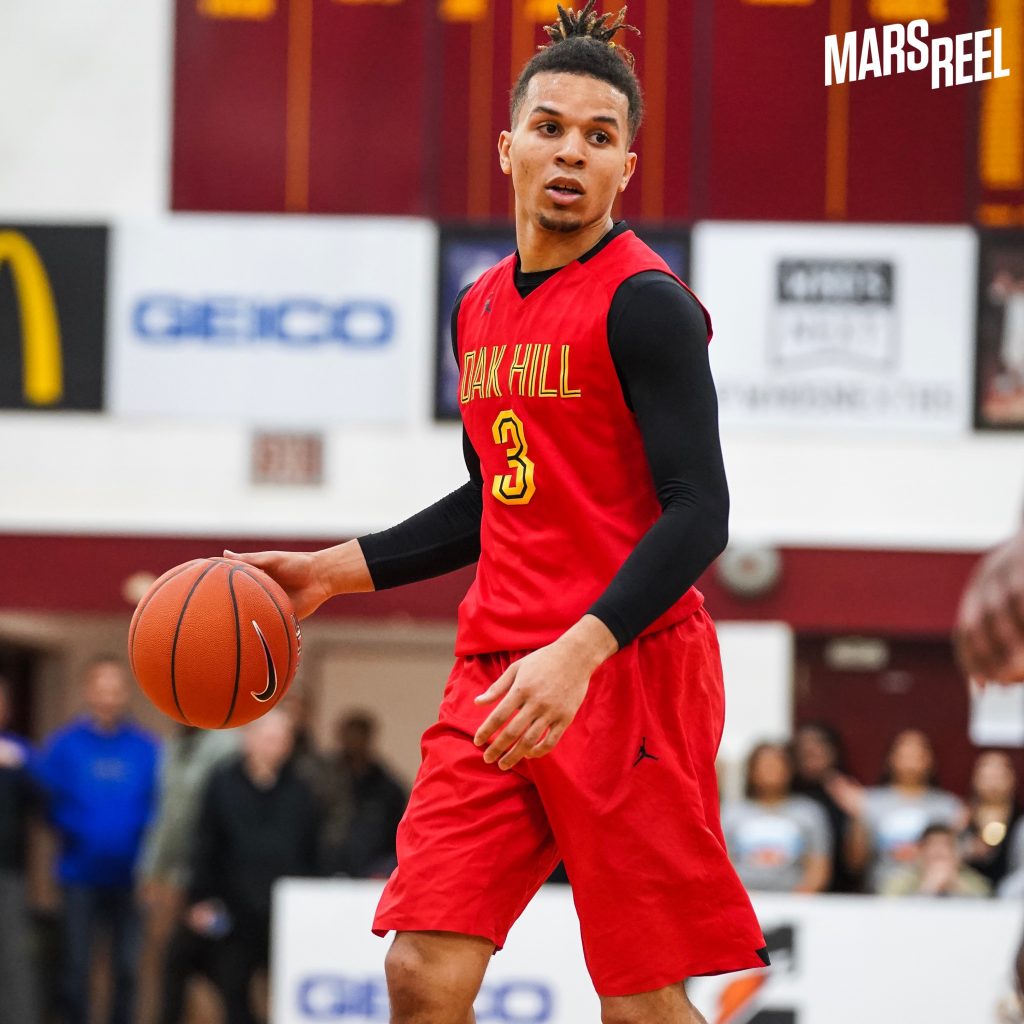 On Cockburn, Smith said:
"Kofi's best days are ahead of him, he still is a little raw offensively, but he competes and I felt bad, because he had a chance at a tip-in at the end, and he took it as hard as anybody after the game."
Next season, Kofi will play at Illinois, and will bring his toughness to the Big Ten Conference.
"Coming into the Big Ten, which is a big-boy conference, they need a big man," Karriem Memminger said. "They're in definite need of some bigs, so I think that kind of fits them, style of play, great coaching from Brad Underwood, great [assistant] coach in Orlando Antigua, who's going to push him, and they're going to coach him and they're going to challenge him."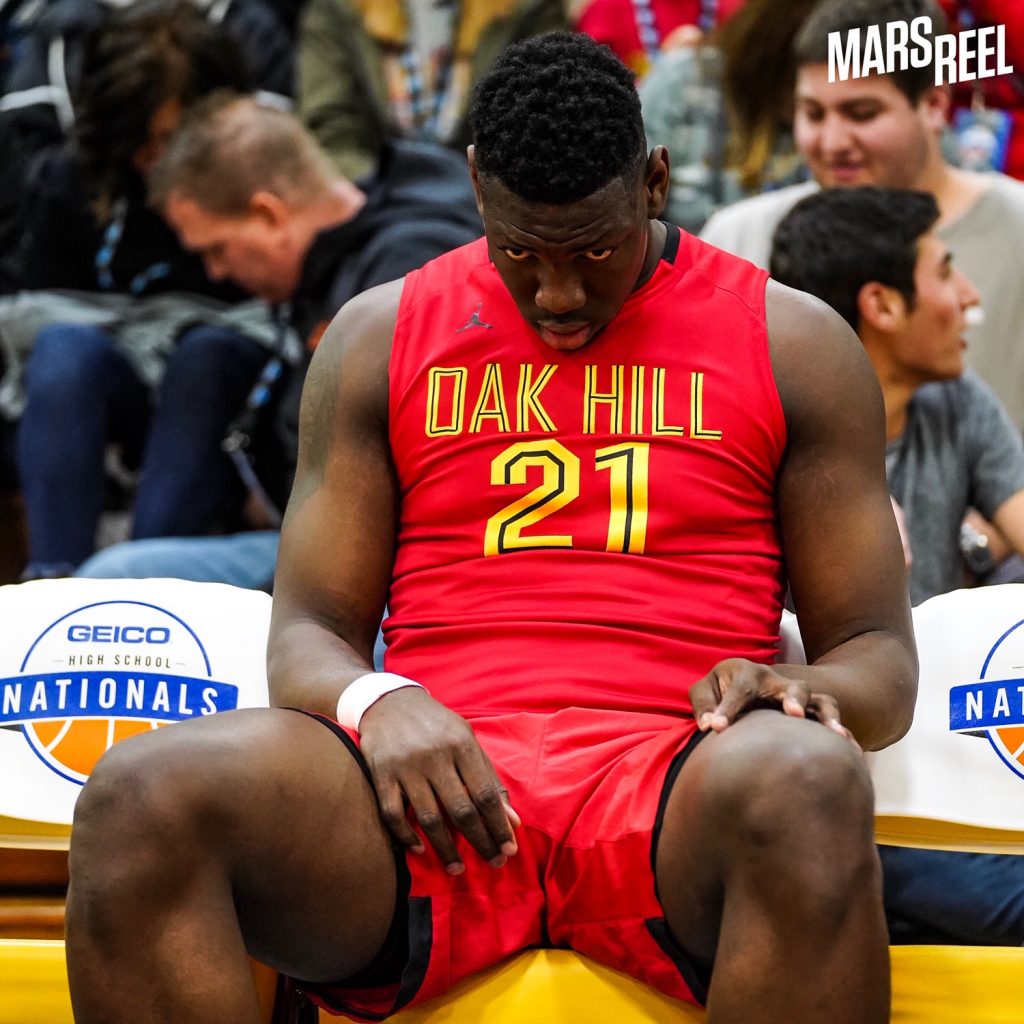 When asked about the Oak Hill experience, Cockburn added: "I learned a lot, coming into Oak Hill, I thought I was the man, but getting there, actually seeing that I was way behind, I picked up a lot of things, you know, I had to go in the gym, stay in the gym, day and night. It was great."
With their high school careers over, Cole Anthony and Kofi Cockburn have a chance at doing big things at the next level. And for everyone that saw them play in their final games in the city where they made so many memories, it was a fitting way to close one chapter and open a new one.
David Cordova is a contributor for Mars Reel based in New York City. You can follow his work @daves_joint