The list of NBA stars who've been thwarted by Avery Bradley is long. From Klay Thompson and Steph Curry to Kyrie Irving, Damian Lillard and Russell Westbrook, few players enjoy an easy game when Bradley's trying to stop them.
The 6-foot-2 guard, now in his ninth NBA season, has always loved playing defense. "When I was growing up people thought it was weird, because when you're a kid, you watch the NBA and you want to do all the fancy moves. But for me it was a pride thing. I wanted not only to play well on the offensive end, but to be able to shut down whoever I was playing against as well."
The soft-spoken Bradley says defense is all about effort. It's his mentality going into every game.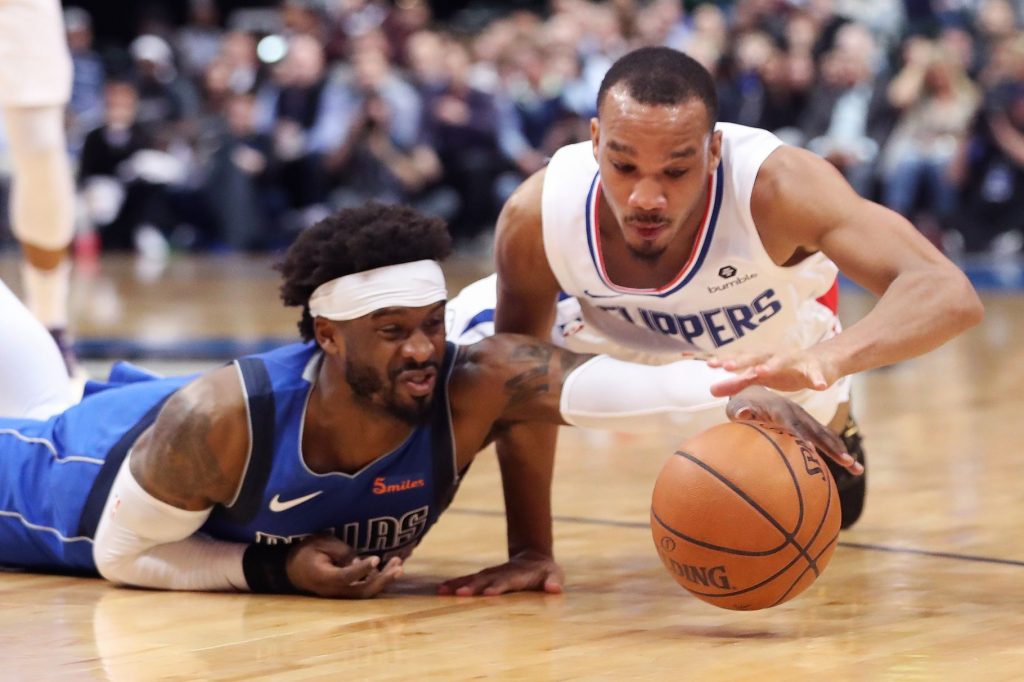 Photo: Kevin Jairaj-USA TODAY Sports
"If you want to be a good defender you can be. You just have to have the mentality to go in there and play as hard as you can on the defensive end."
"For me," continues Bradley, "offensive players read and set up moves based off of what they can make you do. As a defender, I force offensive players into moves so I can get steals or stops, so it's the same thing."
Now playing for the Memphis Grizzlies, Bradley grew up in the Seattle area and was inspired by the Seattle SuperSonics' Gary Payton, the only point guard to win the NBA's Defensive Player of the Year title. "Just watching his defensive abilities and mindset every single game motivated me," Bradley says. (His offense, by the way, was inspired by Detlef Schrempf).