IMG Academy started as an elite tennis school back in 1978. Andre Agassi and Maria Sharapova are just a few of the dozens of tennis stars who can trace their roots back to the program in Bradenton, Fla.
Over the years, the soccer program emerged and fielded Team USA legend Landon Donovan. Baseball got its start and produced MLB stars Josh Hamilton, Nomar Garciapara and Gary Sheffield. The Football program came along and became a national powerhouse, competing for the No. 1 spot in the national rankings year-after-year.
But this time… It was IMG basketball who took center stage.
IMG defeated previously undefeated La Lumiere School 65-55 at GEICO Nationals. It was the program's first national championship in any sport.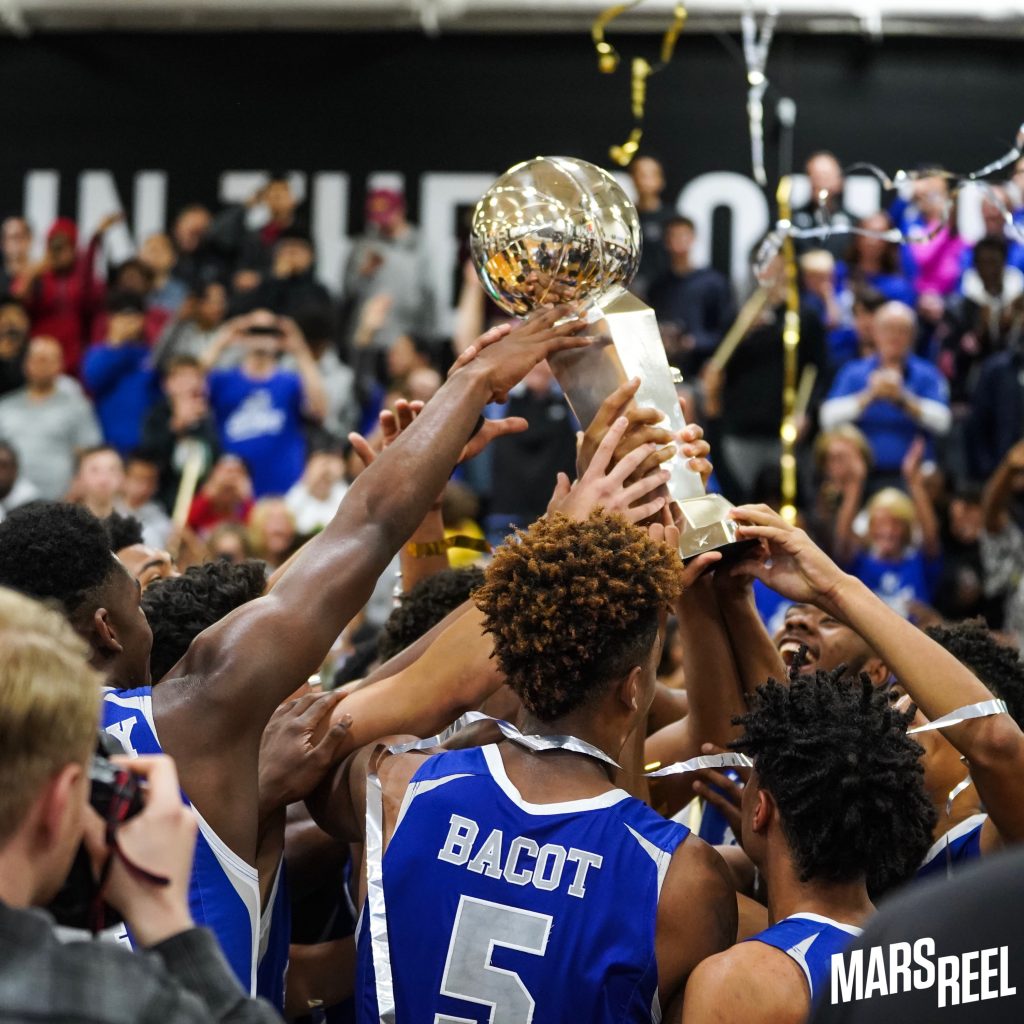 "It just shows how superior the school is," IMG senior Jeremiah Robinson-Earl said. "Golf, baseball, tennis and all the sports, but we're the first team to win some sort of national championship, so it's awesome."
"IMG is like religiously a football school," Josh Green added. "And I feel like as soon as Coach Mac came in… He changed the culture. And I feel like basketball is on top right now."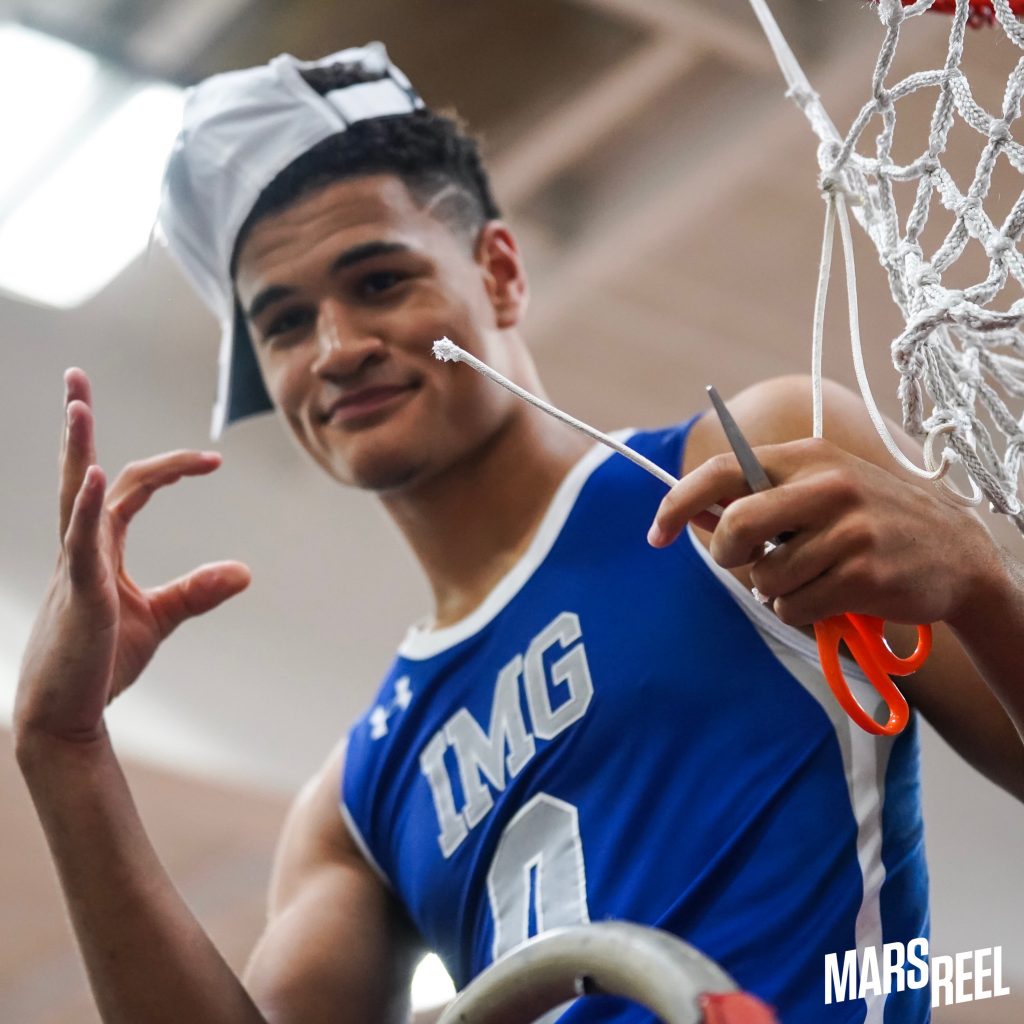 La Lumiere pieced together a magical season, but the ultimate dream of a national championship came a little short.
"Kind of what killed us is we didn't shoot the ball well," head coach Patrick Holmes said. "We were 4-of-21 from 3. We had a couple looks that we normally make, and they didn't fall. It happens. It's unfortunate that it happened today."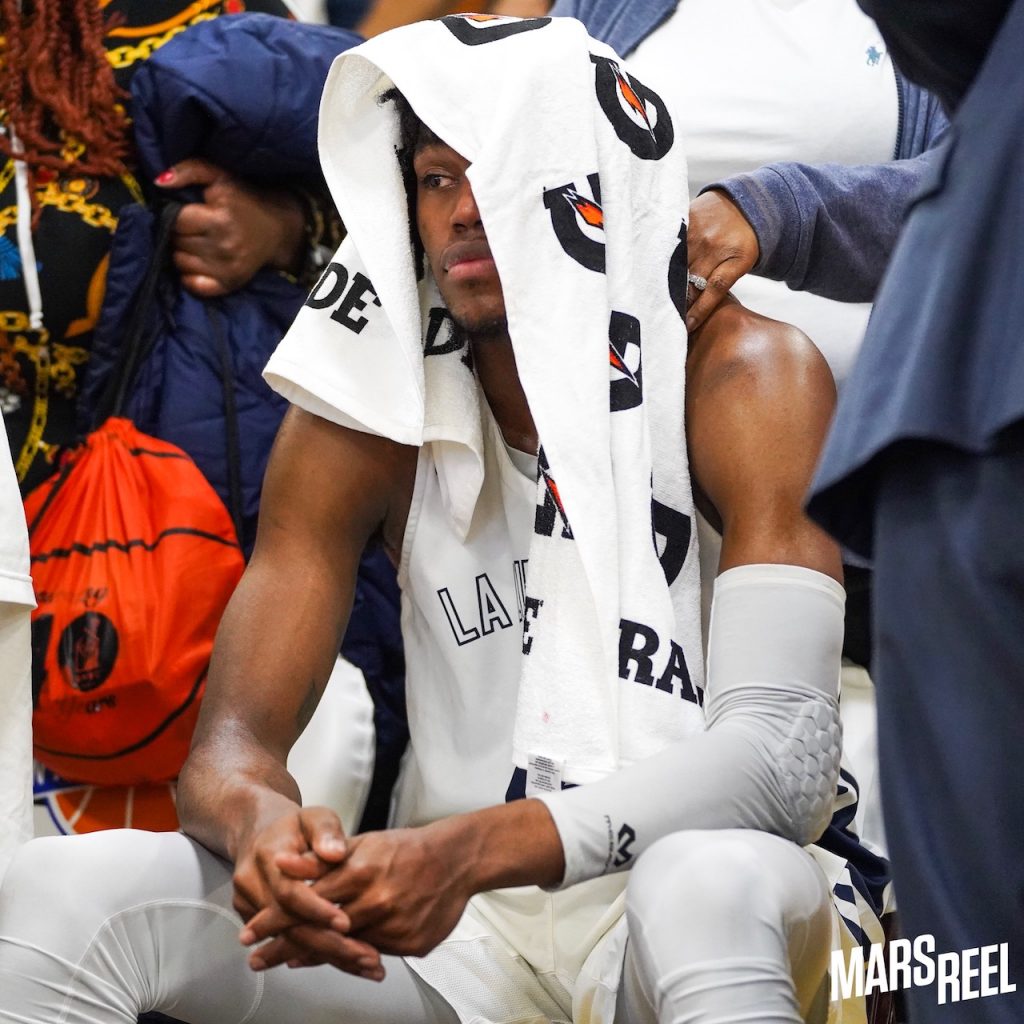 La Lumiere and IMG battled in a physical first half. The Ascenders took the early advantage behind Jeremiah Robinson-Earl, who was feeling the hot-hand in the opening minutes.
The Ascenders led by double digits in the first quarter, but La Lumiere kept hanging around.
Facing double teams, Isaiah Stewart found his rhythm on the defensive end which led to later success on offense. Stewart had two emphatic blocks in the second quarter and tallied eight points in the half.
La Lumiere senior Gerald Drumgoole nailed a tough contested 3-pointer as time expired in the first half. The two sides entered the locker room with IMG holding a slight 31-26 advantage.
All composure for @g_drumgoole24 as he connects at the buzzer!@LaLuBasketball #GEICONationals pic.twitter.com/nhnlq6u8iq

— Who's Next (@WhosNextHS) April 6, 2019
IMG freshman Jarace Walker again provided some big minutes for the Ascenders in the second half.
During a frenetic end to the third quarter, Walker scored 5 points and assisted on a beautiful bounce pass in transition which led to a powerful dunk by Armando Bacot Jr.
So that's how you feel @iget_buckets35?? Yikes!💪👀😱#GEICONationals pic.twitter.com/X3gKTYG3cN

— Who's Next (@WhosNextHS) April 6, 2019
IMG maintained its lead over La Lumiere after three quarters by a score of 48-41.
Josh Green had a relatively quiet first two games at the GEICO Nationals. But the Australian star came alive early in the fourth quarter, throwing down two massive dunks in transition to propel the lead to 11 points with five minutes remaining.
IMG didn't look back from there, keeping the Lakers at arms length the rest of the way.
Final Stats:
IMG Academy:
Josh Green: 19 PTS, 2 REB
Jeremiah Robinson-Earl: 18 PTS, 7 REB, 6 AST
Jaden Springer: 12 PTS, 7 AST, 5 REB
La Lumiere:
Keion Brooks: 15 PTS, 5 REB, 1 AST
Isaiah Stewart: 14 PTS, 7 REB
Gerald Drumgoole: 12 PTS, 4 REB, 2 AST
All-Tournament Team:
Josh Green (IMG)
Jaden Springer (IMG)
Jeremiah Robinson-Earl (IMG)
Keion Brooks (La Lumiere)
Isaiah Stewart (La Lumiere)
GEICO Nationals MVP:
Jeremiah Robinson-Earl