Some of the nation's top players gathered in Souderton, Pennsylvania on April 26th for the third annual Allen Iverson Roundball Classic. D.J. Carton, a 6-foot-1 guard committed to Ohio State, was one of the event's participants.
Carton didn't take your traditional path to stardom. Unlike the rest of his peers at the Iverson Classic, Carton never played on any of the shoe brand circuits (Nike EYBL, Adidas Gauntlet and Under Armour Association). Instead, he made his name on independent circuits such NY2LA.
"Only reason I didn't play on a [major] circuit was because I wanted to stay loyal to where I'm from, I wanted to stay loyal to them, because they believed in me when nobody else did."
Carton played AAU basketball with the Quad City Elite, a program that was established in 2009 to bring greater exposure to athletes in the Quad Cities (a region comprised of 5 cities in Illinois and Iowa). The program has sent over 40 players to college basketball and as many as 8 to DI schools.
"They took me in when I had zero offers, zero looks, I was 5-foot-9. They believed in me, so I'm going to stick with them, and give back."
Carton is now ranked No. 34 in the Class of 2019 according to ESPN. He is an incredible athlete and a strong facilitator of that basketball that's willing to do anything necessary for his team to win.
"Yeah, I think some strengths are my athleticism and explosiveness, and you know, my playmaking, and stuff like that," Carton said. "I think one thing I need to work on is shooting off the dribble, and be more aggressive as a scorer, get more of scorer's mentality."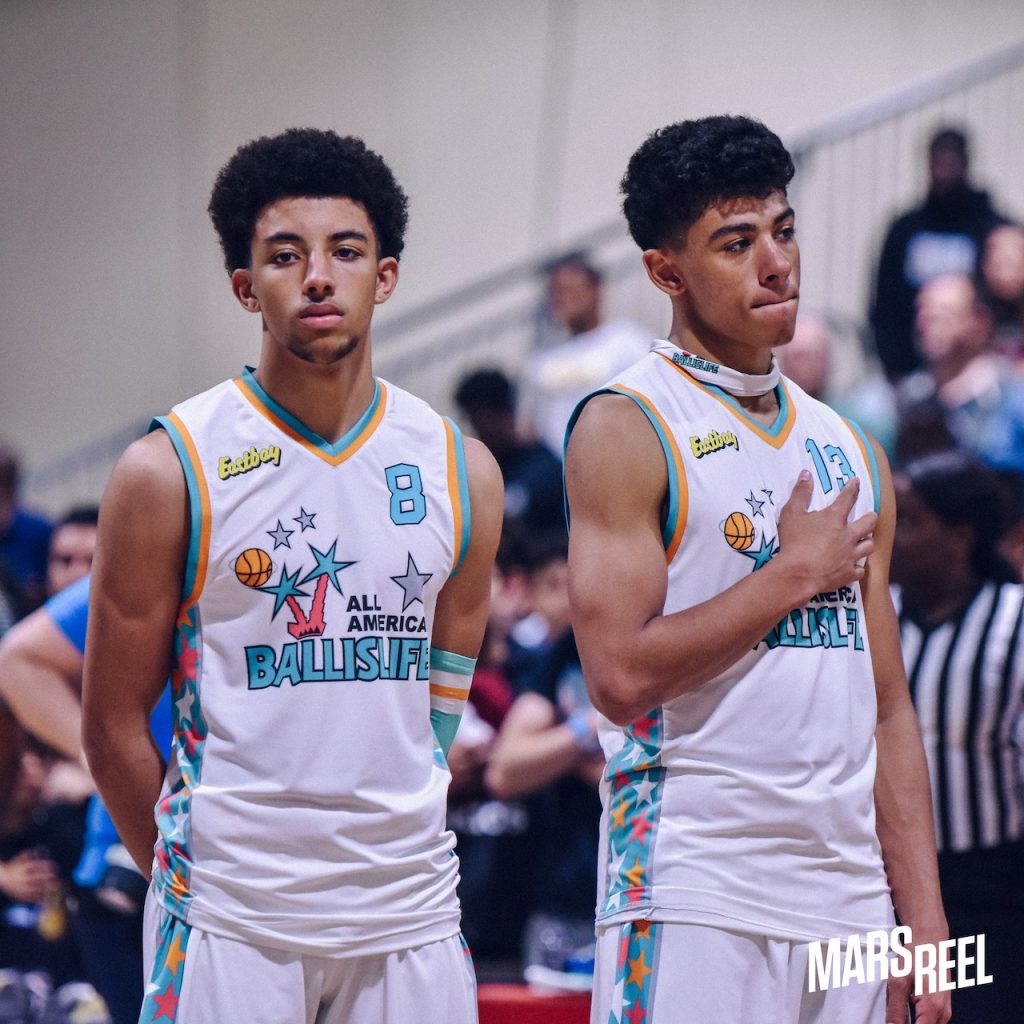 (Photo: Myles Polger, Mars Reel)
Carton hails from Bettendorf, Iowa, which is one of the five cities in the Quad Cities region… And when you think about Iowa, you probably picture think rural towns and cornfields— probably not elite basketball.
"Yeah, the basketball talent out there isn't very high," Carton said about the basketball culture in Iowa. "I didn't get very much coverage, but I mean, that's just the way it is… I put on for my city and stuff like that, but it's not too high. But we have good players out there. It's more football out there than anything."
But then again, although the talent in Iowa might not be as rich as other recruiting hotbeds— there's a solid group of athletes from the Hawkeye State that are ready to take their talents to the next level. Carton, a 5-star talent, along with 4-star Iowa commit Patrick McCaffery, are the most promising players.
#NewProfilePic pic.twitter.com/9XyFSQ8mMy

— Patrick McCaffery (@patrickmccaff22) September 11, 2018
Carton capped off his high school career with an amazing senior season. He led Bettendorf High School to a 21-2 record and an appearance in the Class 4A sub-state finals. He averaged 24.4 points, 7.6 rebounds and 6 assists per game and was named to the First-Team All-State, All-Conference and recognized as the Gatorade Player of the Year in the state of Iowa.
He was also given the opportunity to attend the Team USA Training Camp last summer. And he showed off his skills in April at the Iverson Classic. His athleticism was on full display as he wowed the crowd with plenty of slams in the dunk contest and during the actual game.
"This is a dream come true, I never would've believed that I'd get to this point," Carton said about his experience at the Iverson Classic. "It's just a blessing to be able to be in this environment with all these great NBA players and be able to compete with the best talent in the country."
When asked what motivates D.J. to be successful, he replied, "My Mom, because off the court, she just does everything for my family, has put me on her back. I think just seeing her work off the court, made me build such a passion on the court, and you know, I keep carrying through."
During the summer, Carton also made his college announcement by committing to Ohio State University.
B U C K E Y E🔴 N A T I O N⚪️ pic.twitter.com/A8T26fA7W1

— DJ Carton (@DJCarton) July 14, 2018
"Ohio State was the best fit for me," Carton said. "Just the atmosphere of the fans, that's just family to me. I mean, when I was on my official visit, [I saw] that they were a family group and I knew right after my visit that I was going to commit there."
Next year, he will be a part of a freshman class that includes 7-foot center Ibrahima Diallo, 6-foot-9 forward Alonzo Gaffney and 6-foot-7 forward E.J. Liddell (his teammate at the Iverson Classic). The quartet joins the Buckeyes program that went 20-15 advancing to the Second Round of the NCAA Tournament before losing to Houston.
"Next year in the Big Ten, you can expect Ohio State winning the Big Ten Championship, first of all," Carton said about his expectations. "And then you can expect us making a run to March Madness. I mean, I just want to win, I don't care about my numbers as long as I'm helping my team."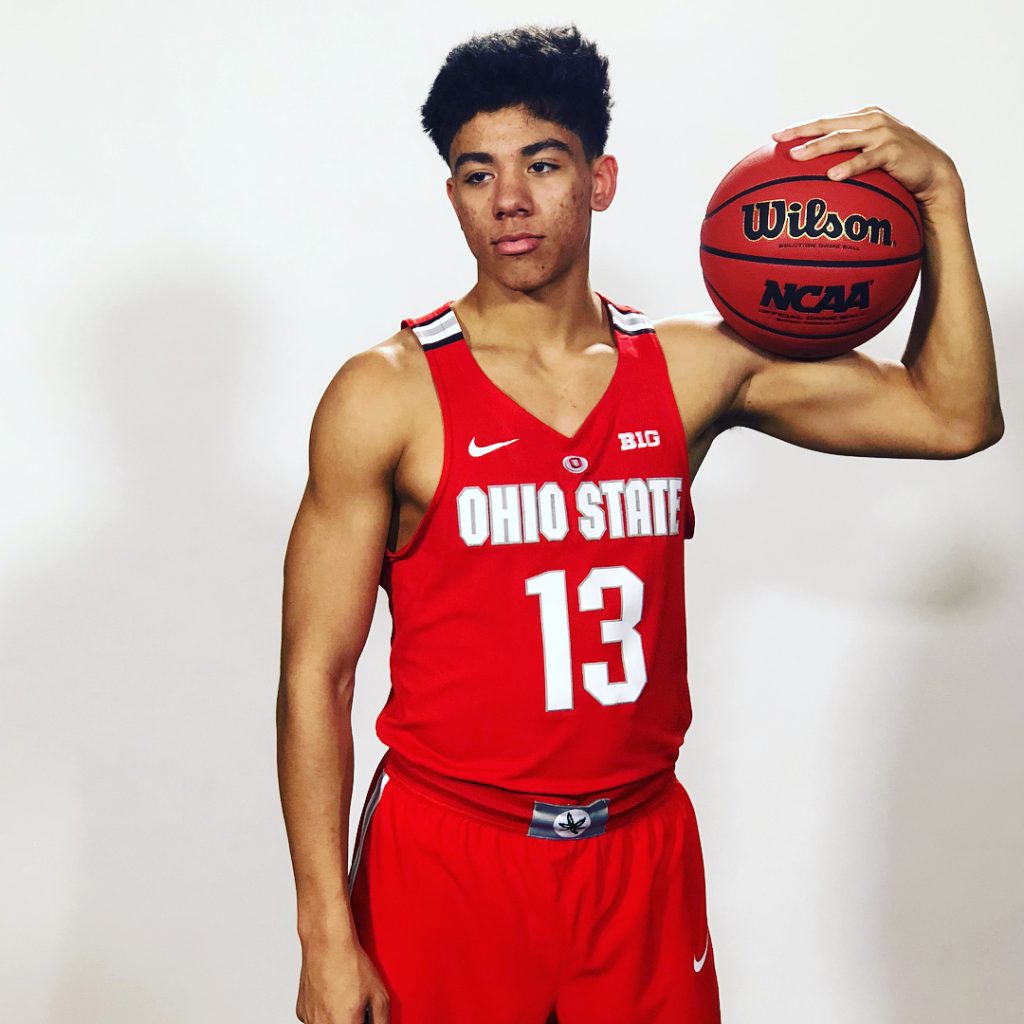 Photo: DJ Carton IG (@djcarton)
A year ago, D.J. could only dream of getting to where he is now. He is living proof that if you have the talent, coaches will find you. Chris Holtmann and the Ohio State coaching staff will soon reap the rewards of having a player of Carton's caliber.
"I know success is going to come my way," Carton said. "You know, have a good career at Ohio State, no matter how long it is, and hopefully, play in the NBA, make a good career out of it, and take care of my family."
The hoops dreams of D.J. Carton began in Iowa, and now his story will continue in Columbus, Ohio.
David Cordova is a contributor for Mars Reel based in New York City. You can follow his work @daves_joint