Linsane, Lincredible. Linfectious. Lintense. For two incredible weeks in February 2012, a little-known guard who was fighting for a job as the backup point guard's backup propelled his team to a 7-game winning streak – and inspired some of the best sports headlines New York City papers had seen.
Jeremy Lin, a Harvard University graduate who went unrecruited and then undrafted in 2010 despite a successful high school and college career, scored more points in his first five NBA starts than any player in nearly four decades — and the phenomenon of Linsanity was born.
Over a 13-game period, the guy who'd bounced between the D-League and the NBA – and had been waived by two teams — averaged 22 points and 9.2 assists. The Knicks turned their season around, fans were thrilled, and the team made it to the first round of the playoffs.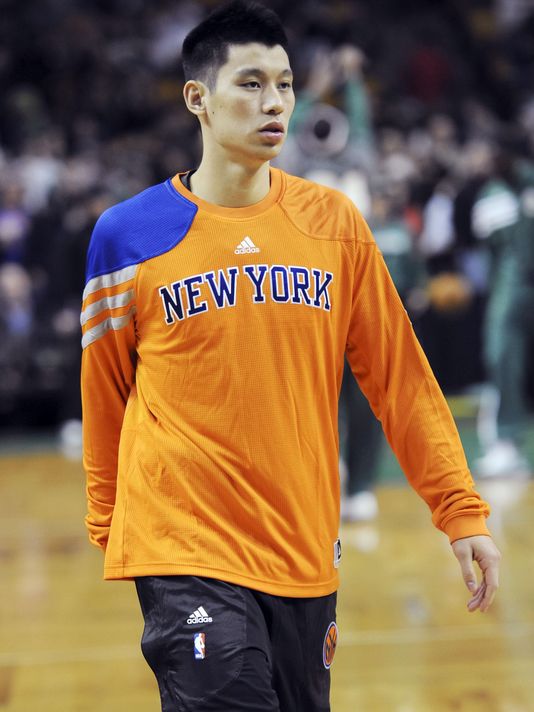 Photo: Bob DeChiara, USA TODAY Sports
Lin, now 30, went on to sign with the Rockets and became their starting point guard. Since then, the pick-and-roll specialist has gone on to play for several teams, including Atlanta this season (where he served as a mentor to rookie superstar Trae Young) – before signing in February with the Toronto Raptors.