The Las Vegas hoops scene may not get as much attention as Los Angeles, and Southern California as a whole, but Sin City has been producing some talented basketball players for a while now.
Back in the 1990's, local star Greg Anthony helped lead UNLV to basketball prominence, even bringing home a national championship before having a long NBA career. In recent years, guys like Zach Collins (Bishop Gorman), Troy Brown Jr. (Centennial), Shabazz Muhammed (Bishop Gorman), and Pierre Jackson (Desert Pines) have all made it to the pros.
Now, there's a new group of high school stars putting on for Las Vegas hoops. Two of those athletes are incoming seniors Julian Strawther of Liberty, and Noah Taitz of Bishop Gorman.
According to ESPN, Strawther checks in at No. 35 in the Top 100 prospect rankings and Taiz comes in at No. 94. But regardless of whether or not you agree with those rankings, these two are players paving a way for Vegas hoops recognition.
Strawther recently committed to Gonzaga on his birthday while playing with Vegas Elite at the Pangos Easter Classic. He had his choice of 21 other D1 programs, but ultimately picked the Bulldogs.
C O M M I T T E D 🐶❤️💙 #GoZags #ZagUp 4MoM pic.twitter.com/ylJuZAavHm

— ✞ Julian Strawther ✞ (@JulianStrawther) April 18, 2019
"It's really more than basketball. Over there, it's really more of a family," Strawther told Mars Reel. "And on the court they've been having tremendous success making the tournament every year and being a No. 1 seed and top in the nation, why not be a part of that."
He'll be joining another top recruit in Dominick Harris from Rancho Christian, giving Gonzaga a very intriguing backcourt of the future.
"It's just a lot of excitement. I think we both have a winning mindset, we're just ready to go in there and contribute right away," Strawther said. "We want to go to the tournament and accomplish our goals like winning a national championship."
Taitz on the other hand, has yet to commit. But like Strawther, he has his choice of schools. He currently holds offers from Stanford, USC, Washington, BYU, DePaul, Minnesota, Nevada, Purdue, Rice, San Diego State, Southern Mississippi, St Mary's, UNLV, Utah, and Vanderbilt.
When he does make his decision, he's got a few things he's going to be looking for.
"One of the most important things for me is a great relationship with the coach," Taitz told Mars Reel. "I want the best relationship with the coaching staff and wherever is the best fit. My options are pretty open at this point, it's wherever is the best fit at the end of the day."
Taitz is a combo guard who can switch between multiple positions. Playing with Vegas Elite, he's playing alongside other players who can definitely score the basketball in Strawther, Josh Christopher, and Jaden Hardy.
He can score too, but with those guys, his role can change from game to game. Sometimes he'll be asked to get buckets, other times he'll be asked to be more of a facilitator. That skill is something that makes him all that more valuable to a college team.
"My role is not that different from my role on my high school team," Taitz said. "It's staying aggressive, score the ball, and make plays for others. Especially playing with these other great players, I like to come down and make plays for others, do a little bit of Steve Nash."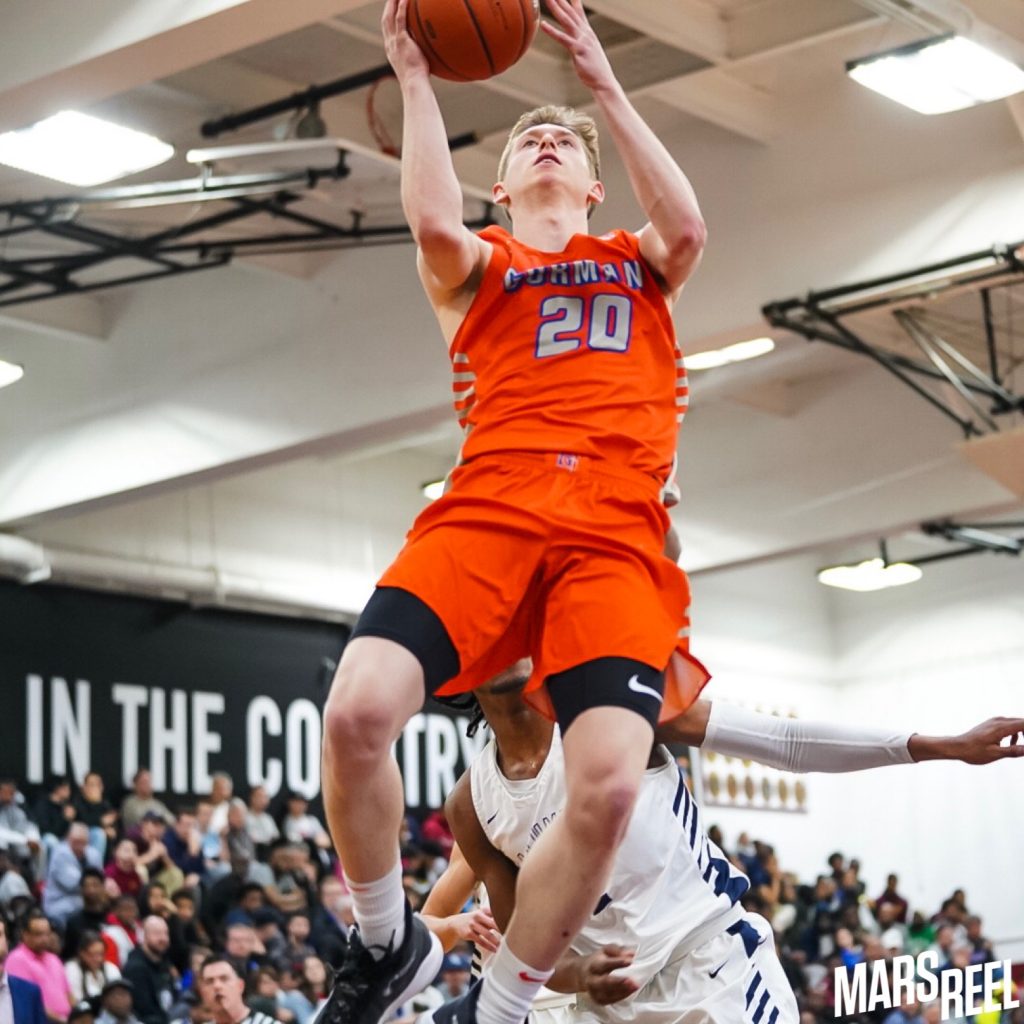 (Photo: Hector Martinez, Mars Reel)
Taitz is utilizing the summer to work on that balance between knowing when to be a scorer and when to be a playmaker, as well as just his overall game in anticipation of his senior season.
"There's definitely a balance there, but you got to be able to do both. I love just being able to score and then also making plays for my teammates," Taitz said. "Handles can always improve, so just always working on my handle. Really just being consistent, consistently playing at a high level."
For Strawther, he's also got a few goals he wants to accomplish during his senior season. And he's confident in what he can bring when he finally arrives at Gonzaga.
"Just versatility, the ability to score at all three levels. Being a vocal leader and things like that," Strawther said. "I'm just trying to get better, get to my main goals like being a McDonalds All-American, the Jordan Brand Classic, things like that."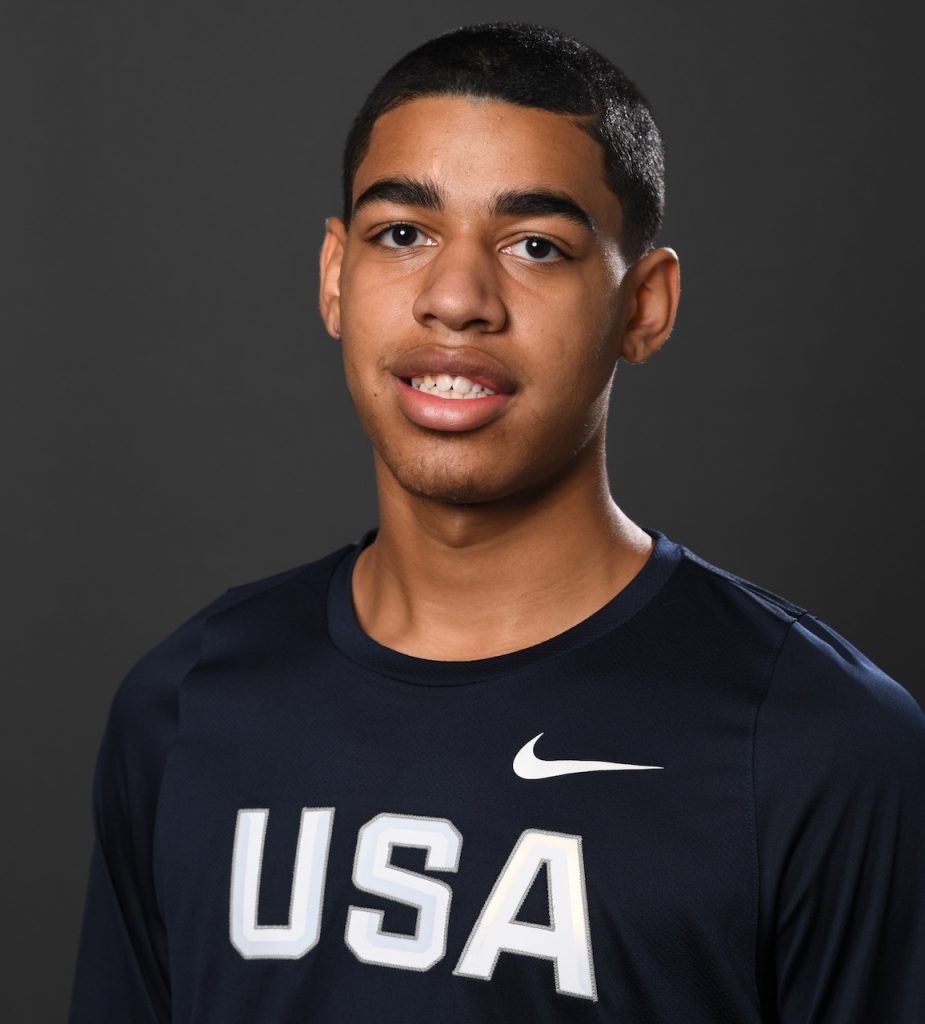 Photo: Garrett W. Ellwood/USA Basketball
And Strawther wants to make a big impact on the Bulldogs no matter how long it takes.
"I just want a chance, I just want opportunity. I'm not rushing in there trying to be a one and done, I'm there win, I'm there to play," Strawther said. "So if it takes one year, it takes one. If it take four, it takes four. I'm just ready to win and contribute."
David Yapkowitz is a contributor for Mars Reel based in Southern California. You can follow him @Dave_Yapkowitz