The Nike EYBL got underway this past weekend and the first stop on the circuit was Atlanta. Let's take a look at some of the prospects who elevated their stocks during the spring live period.
2020 F Jabri Abdur-Rahim of Playaz Club (NJ)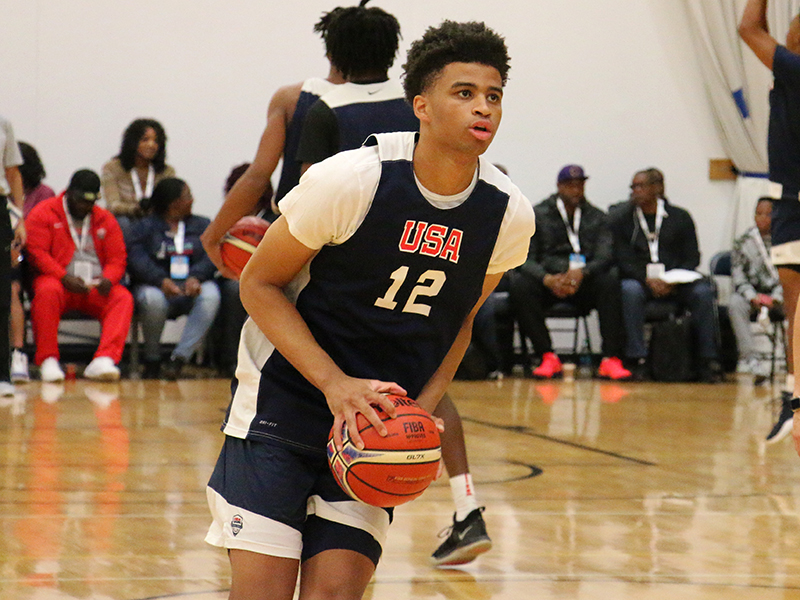 After missing the entire spring/summer circuit last year due to injury, Jabri Abdur-Rahim's stock slowly declined. That will certainly change after his breakout performance in Atlanta over the weekend.
Currently ranked No. 58 in the Class of 2020 according to 247Sports, the 6-foot-6 forward put his scoring abilities on display and showed that he is still considered one of the top prospects in the loaded junior class. Abdur-Rahim is currently the 3rd leading scorer after the first session at 28 points per game while shooting an efficient 46% from the field.
Villanova, UConn, Arizona State, and Illinois, just to name a few, have offered the scoring forward already after his performance in the Peach State with Playaz Club (NJ).
2021 PG Daeshun Ruffin of MEBO Express (MS)
Size doesn't matter when you're talking about Mr. Daeshun Ruffin out of Callaway, Mississippi. The 5-foot-10 dynamic and shifty guard is currently 4th in scoring on the Nike EYBL at 27.5 points per game.
Ruffin is a speedy guard who appears like a blur in the open court, who can also beat his defenders with a quick crossover move to get inside.
Ruffin's shooting ability is certainly on point as well. He contains solid range and is an assertive playmaker that should make a case in that sophomore class. He is also Top 5 in steals at 2 per game.
2020 PG Sharife Cooper of AOT Running Rebels (GA)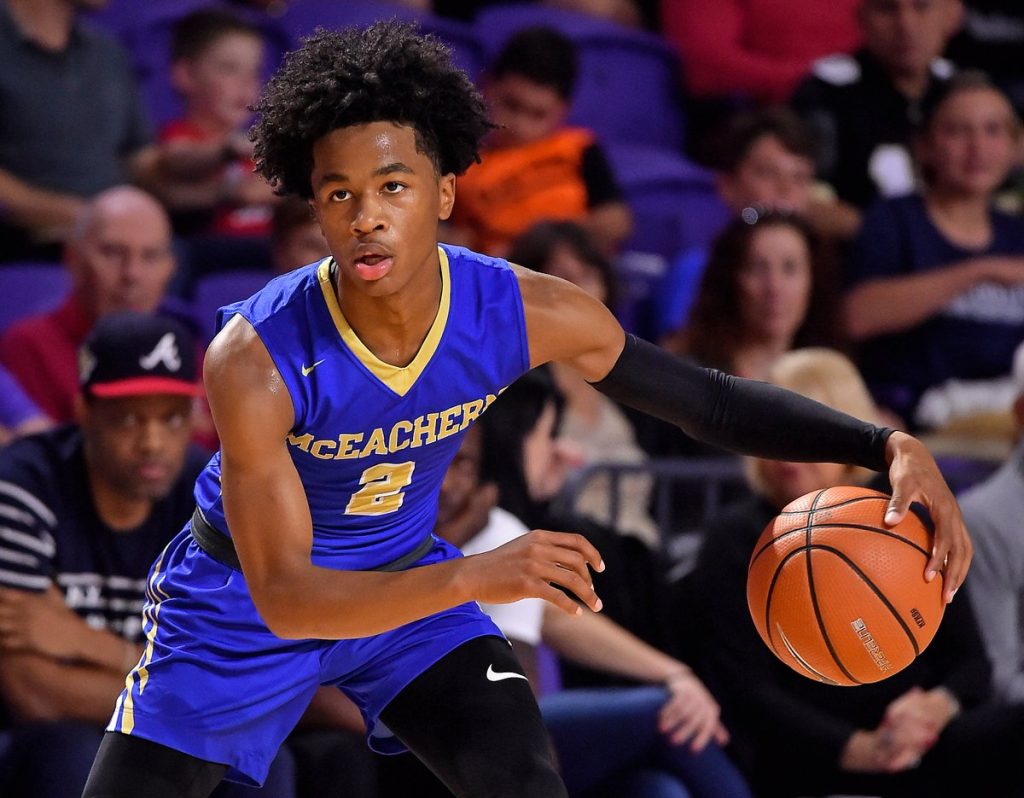 Photo: Jasen Vinlove, USA TODAY Sports
What a year and a half it has been for the 6-foot-1 point guard Sharife Cooper out of McEachern High School (GA). Cooper picked up right where he left off after last year's EYBL season. He is the EYBL's leading scorer after one session at 31.3 points per game and basically dominated in every matchup this past weekend.
At his size, Cooper's ability to score in different ways continues to impress and his sneakiness around the rim is something special. He is an extremely gifted playmaker at the point guard position and his "best point guard in the nation" title continues to hold weight.
2020 SG Cam Thomas of Boo Williams (VA)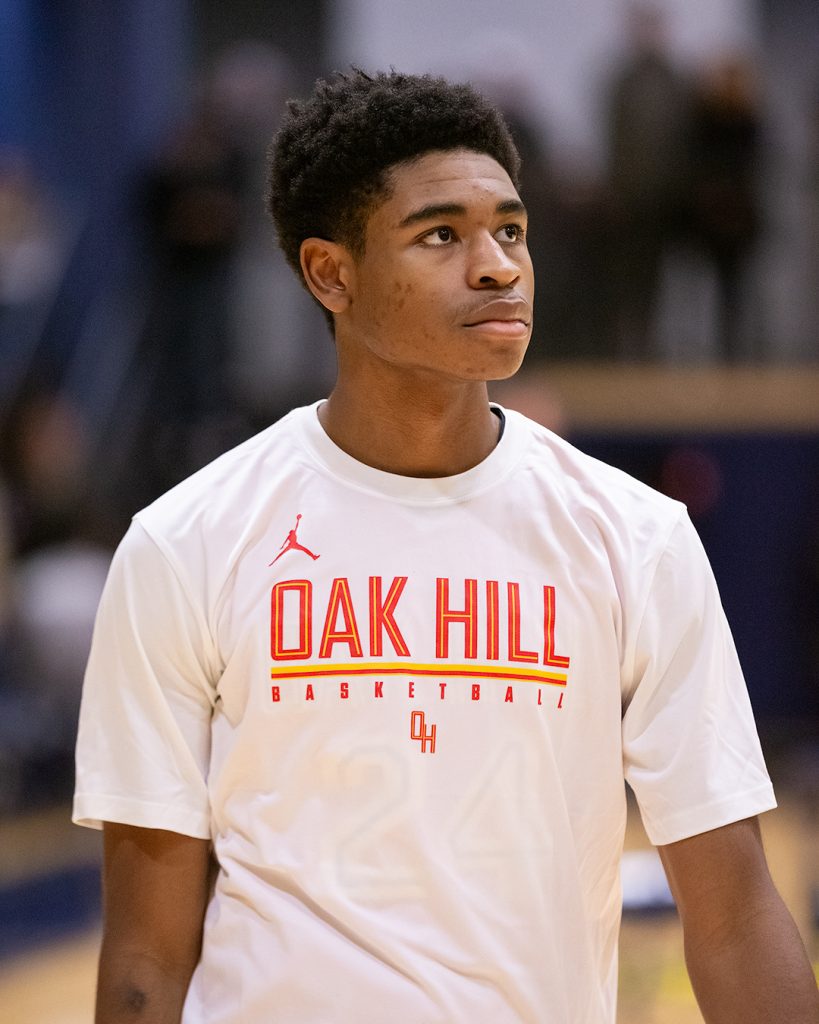 Cam Thomas could be considered a Top 5 scorer, if not already, in his class once the summer ends. He has such an incredible stroke on his jump shot that it really makes him unstoppable.
Thomas can score at all three levels of the floor, sits at 6-foot-3, and has range from way beyond the three-point line. He certainly might be underrated. Knowing that, it's probably just added fuel to the fire as Thomas is coming off his first session in Atlanta averaging 26.8 points per game, which ranks in the Top 5.
2020 PG A.J. Hoggard of PSA Cardinals (NY)
Junior point guard A.J. Hoggard probably had the greatest stock boosting weekend in Atlanta. Since then, he has added offers from schools like Louisville, Marquette, Maryland and Michigan State.
Hoggard is a 6-foot-3 point guard with good IQ, holds sneaky quickness, and has that in-between game point guards certainly need. He has that Kyle Lowry type of body and is always able to utilize it against his opponents. He is currently ranked No. 129 in the Class of 2020 according to 247Sports. That will definitely change as the AAU season goes along.
2020 SG Nimari Burnett of Team WhyNot (CA)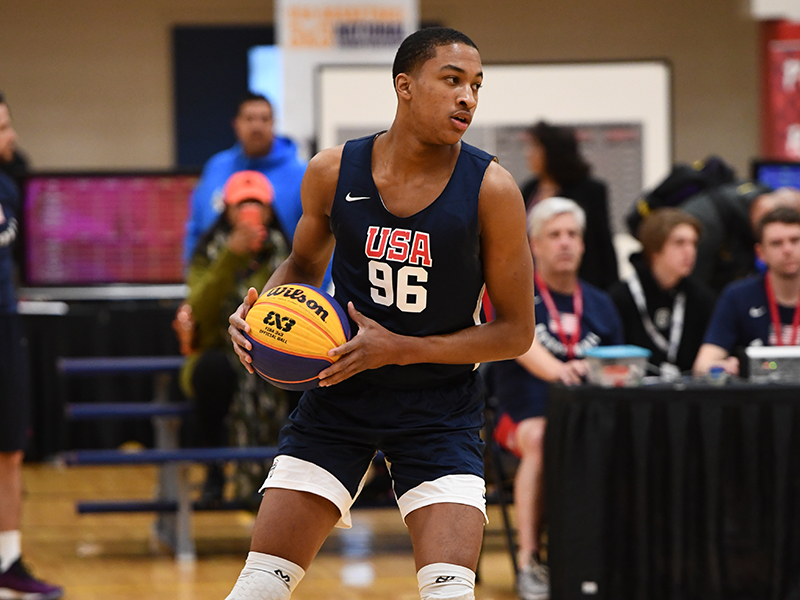 Photo: Garrett W. Ellwood/USAB
The 6-foot-3 shooting guard Nimari Burnett impressed a plethora of college coaches this past weekend in Atlanta. He earned well-deserved offers from Arkansas, Auburn, TCU and UCLA over the last few days.
Burnett is an athletic two-guard who is able to knock down jumpers and display his explosiveness throughout games. He is also one of the best on-ball defenders you will come across in the Class of 2020. He has a smooth feeling to his game, nice elevation to his jump shot, and contains good upside.
Burnett led his Team WhyNot (CA) squad to a 3-1 overall record after the first session while averaging 23.8 points per game.
2021 PG Kennedy Chandler of Mokan Elite (KS) 
The young sophomore, Kennedy Chandler, has been another one of the hot names on the recruiting trail this year. Chandler caught the eyes of college coaches and scouts this past weekend. Since then he has received offers from schools like Alabama, Arkansas, Auburn, Florida State and Missouri, just to name a few.
The 6-foot point guard is an elite distributor, can draw the defense when penetrating the lane, and contains a sort of craftiness in his game. After just one session, he is considered one of the best underclassmen playing up on the Nike EYBL.
2020 PG Eric Gaines of Team United (NC)
Eric Gaines had himself a stellar debut in the Nike EYBL's first session in Atlanta. Through just three games, Gaines is averaging 22 points per game with Team United (NC).
Gaines has a slender frame, but is one of the most explosive athletes you will see on the Nike circuit. Besides his explosiveness and athleticism, Gaines is able to score in bunches if he has the chance. He's capable of connecting on jumpers from beyond the arc, attacking the rim. He also can get his teammates involved and holds that elite vision as a point guard. He hasn't picked up any new offers since the live period, but he's gotten interest from a few programs.
Houston, Middle Tennessee State, Nebraska and Penn State were among the schools who previously offered the talented North Carolina guard.
Samad Hines is a contributor for Mars Reel from Atlanta. You can follow him @Mod_Hines