The Nike EYBL got underway this past weekend and the first stop on the circuit was Atlanta. This was the one, and only, spring live period as dozens of college coaches and scouts were in attendance. Coaches from Kansas, Duke, Kentucky, North Carolina, Michigan State, Michigan, Villanova, Virginia, Auburn, and plenty more were in attendance for this loaded session.
Here's a look at a few of the prospects that stood out:
2019 PG RJ Hampton of Drive Nation (TX)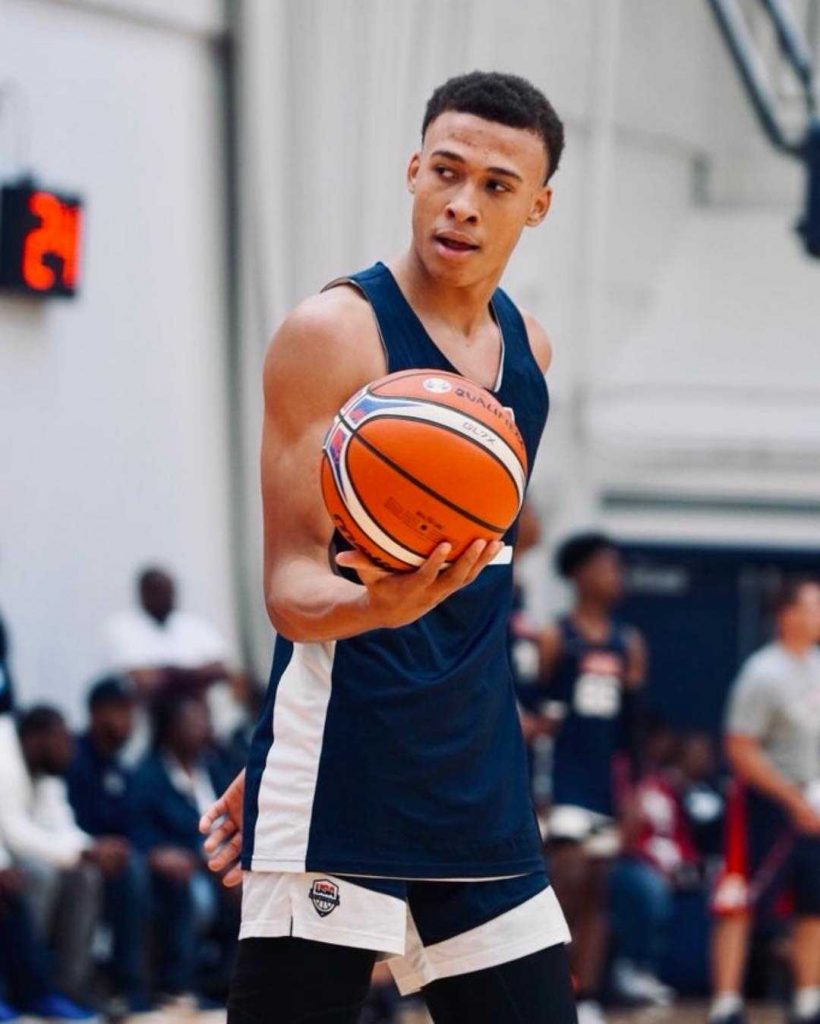 The nation's top-ranked point guard, who recently announced his reclassification to the Class of 2019, RJ Hampton had a stellar outing in his Nike EYBL debut in Atlanta.
Standing at 6-foot-5, Hampton put on a fabulous display of scoring and just displaying why he is considered one of the best players in the nation. Hampton went for 28.8 points per game this weekend in Drive Nation's four games.
Hampton has nice size. He is an open floor playmaker, and has solid vision as a point guard. As a new member of the Class of 2019, Hampton will decide between Kansas, Kentucky, Memphis and Texas Tech according to Evan Daniels from 247Sports.
2020 SG Josh Christopher of Vegas Elite (NV)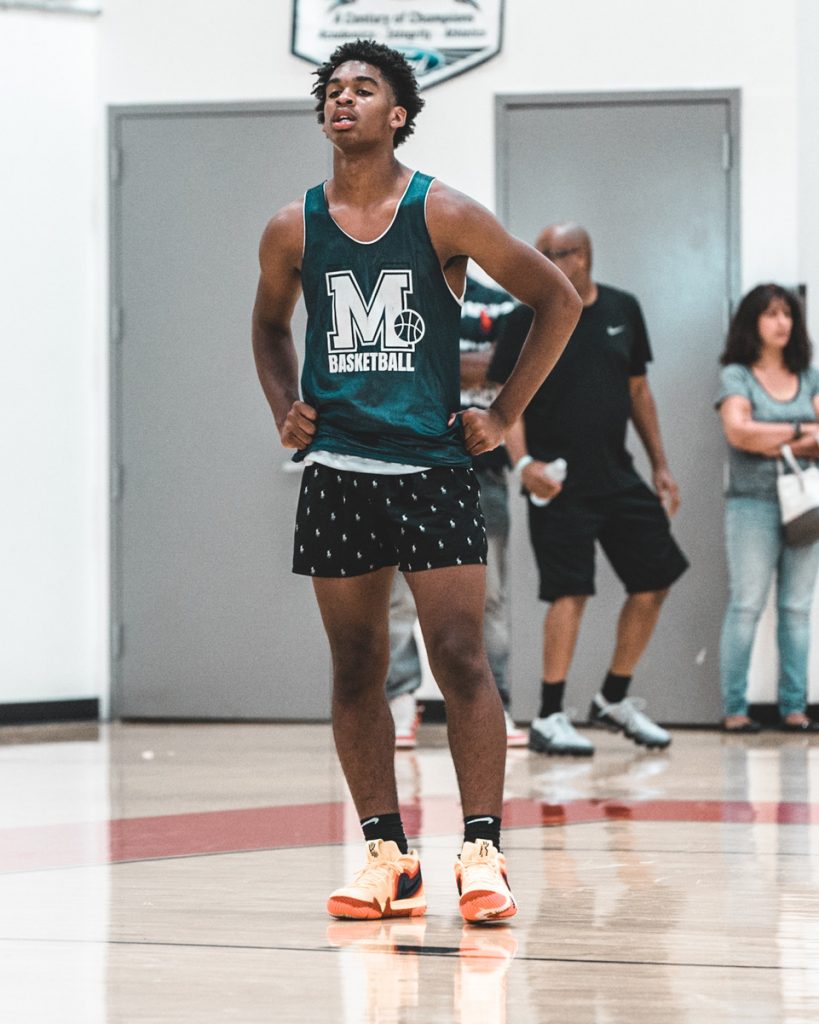 Photo: Jineen Williams, DAH Design
At the end of the summer, if not already, Josh Christopher could certainly be considered the top pure scorer in the loaded Class of 2020. His performance this weekend with Vegas Elite (NV) was impressive.
Christopher averaged 23.5 points per game in his team's four games. He has the perfect size at the two-guard position, plays with serious energy, athletic, and just has a knack for putting the ball in the basket. Christopher and his Vegas Elite squad have started their EYBL season with a 3-1 record and obviously Mr. Christopher was a big reason why.
2021 SG Terrence Clarke of Expressions Elite (MA)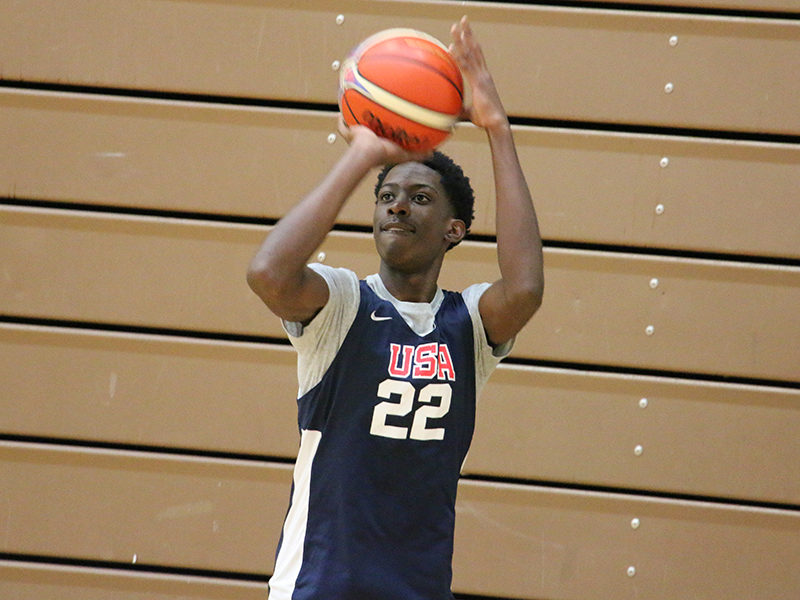 Top-5 sophomore prospect, Terrence Clarke, will be the leader of this Expression Elite (MA) team for sure. Clarke began his EYBL campaign with a bang after scoring 24 points on Friday night in only three quarters of action. Clarke is currently averaging 19.0 points per game, leading his squad to a 2-2 record over the weekend.
Clarke is a nicely sized wing that holds the elite tools to score on all levels of the floor. The Boston native is a passionate playmaker and just knows when to get a bucket and has that scorer's mentality in his DNA.
2021 SG Jaden Hardy of Vegas Elite (NV)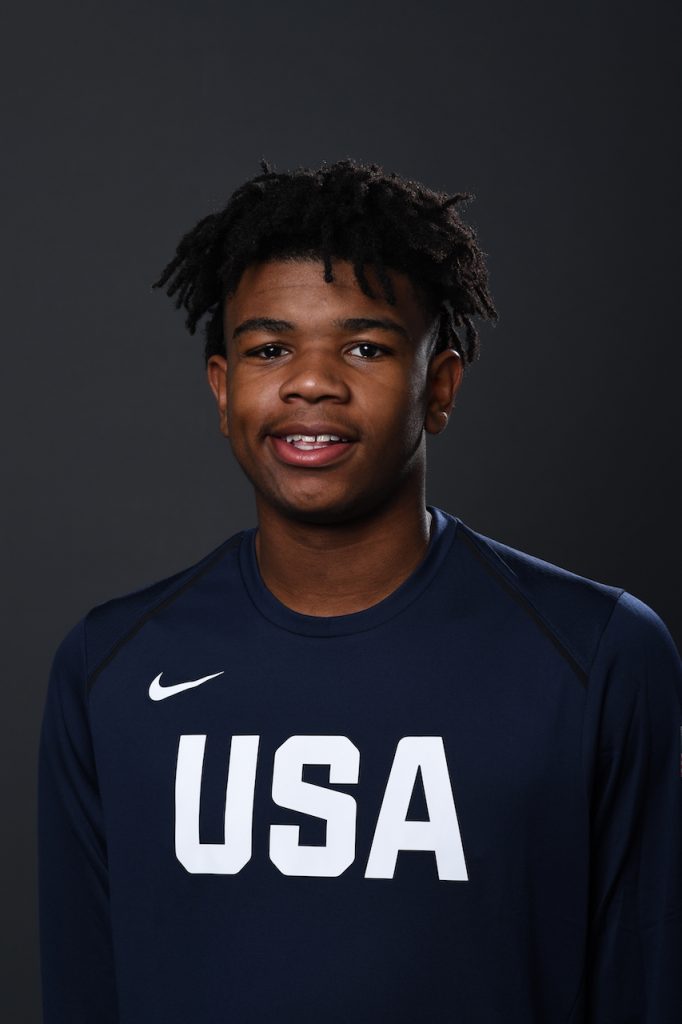 Photo: Garrett Ellwood/USA Basketball
The sophomore class is deep with scoring guards, and Jaden Hardy should be right up there at the top of the list.
Creating his own shot off the dribble was just one attribute Hardy displayed over the weekend. He is capable of creating space to get his shot off, sits at a good size for his age and his position at 6-foot-4, and shows an elite quickness when blowing by his defenders. On a star loaded team, Hardy was able to get his buckets and averaged 18 points per game, including back-to-back 23-point outings.
2020 F Jabri Abdur-Rahim of Playaz Club (NJ)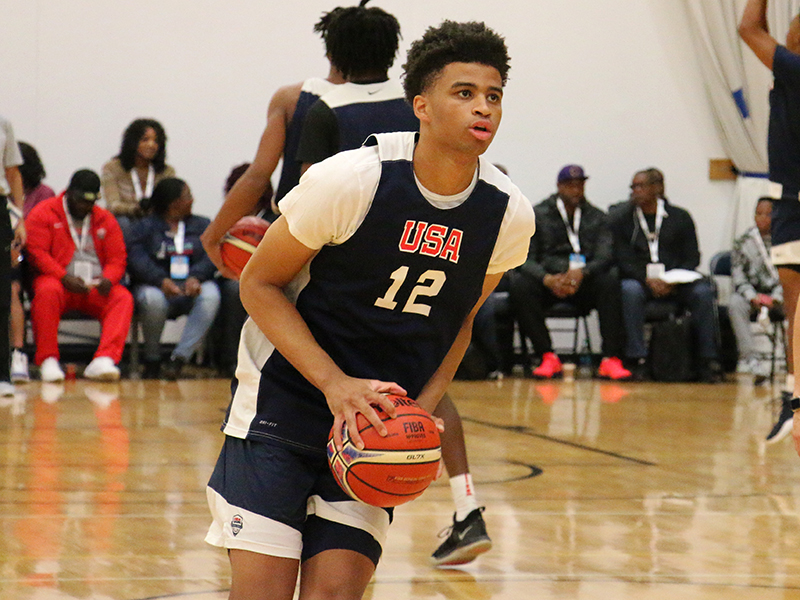 A stock rising spring, summer is certainly in store for the 6-foot-6 forward out of New Jersey. After missing the AAU season last spring and summer, Jabri felt he needed to show why he was still considered a top prospect in the 2020 class. He certainly did that much in his opening weekend in Atlanta.
After four games, Abdur-Rahim is averaging 28 points per game while shooting 46% from the field and 44% from three. He plays with an extremely high motor, being an incredible inside scorer and shot creator.
All of that was on display when Jabri went for back-to-back 40-plus point games in Atlanta.
2020 SG Cam Thomas of Boo Williams (VA)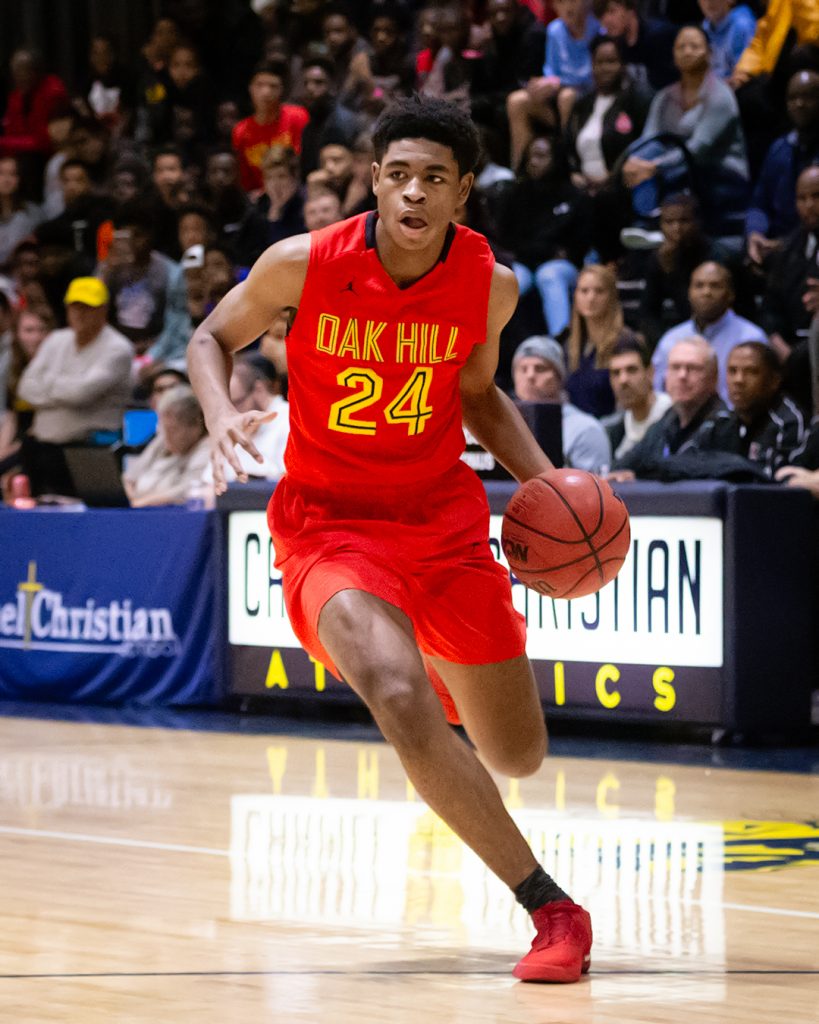 Every time I watch Cameron Thomas, I find it so surprising that he isn't receiving more attention. Playing in the loaded Class of 2020 might explain this.
Thomas continues to prove why is one of the best scorers in the county. His shooting stroke and release on his jumper is pure money. He displays an ability to get to his sweet spots on the floor, whether that's from mid-range or beyond the arc.
Thomas might not be the most vocal on the court, but his game is certainly loud. He averaged 26.8 points per game during his time in Atlanta with Boo Williams, leading them to a 3-1 record.
2022 Emoni Bates of Bates Fundamentals (MI)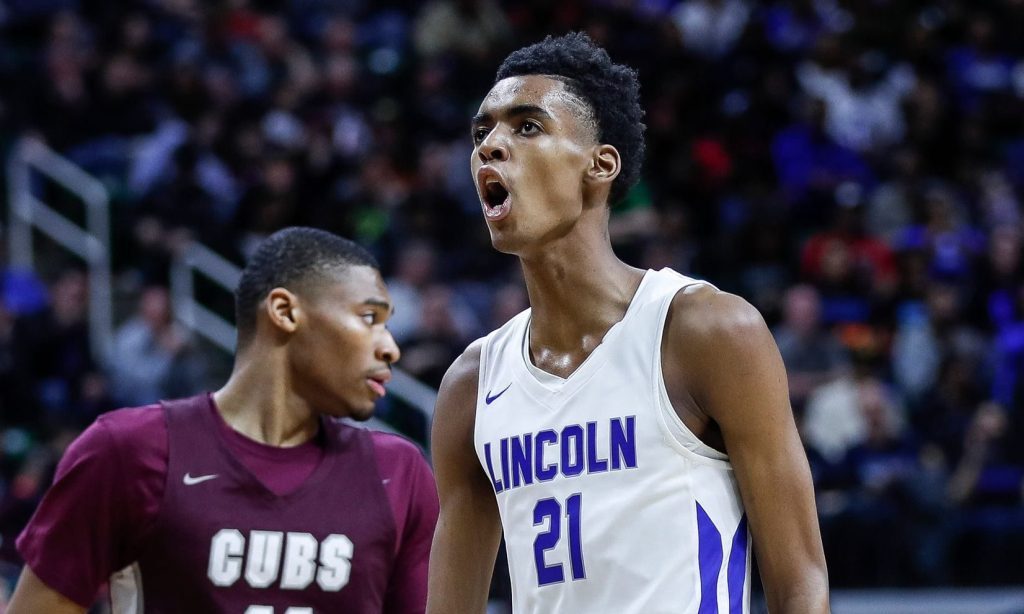 Photo: Junfu Han, Detroit Free Press
Yes, Emoni Bates is as good as advertised. Michigan's current Gatorade Player of the Year had himself a fantastic Nike EYBL debut with his hometown Bates Fundamentals team.
The 6-foot-9 forward holdscertain skills that many players in his class do not have. At his height and age, he has a solid handle and jump shot, and already has that competitive edge.
Bates has that score-first dog mentality inside of him and it showed this weekend after leading Bates Fundamentals to an E15 title and where he dropped back-to-back 30-point games. Bates proved why he is considered the nation's number one freshmen prospect.
Samad Hines is a contributor for Mars Reel from Atlanta. You can follow him @Mod_Hines