Three high school athletes— Kevin Abarca, CeCe Cross and Mackenzie MacMillan— got the chance to enhance their skills with American soccer stars Sebastian Lletget, Lindsey Horan and Rose Lavelle.
Kevin, CeCe and Mackenzie all play for Slammers F.C. (a soccer club in Southern California). The Slammers program has helped hundreds of athletes receive college scholarships. CeCe (an Oklahoma commit) and Mackenzie (a Boise State commit) will soon be added to that growing list.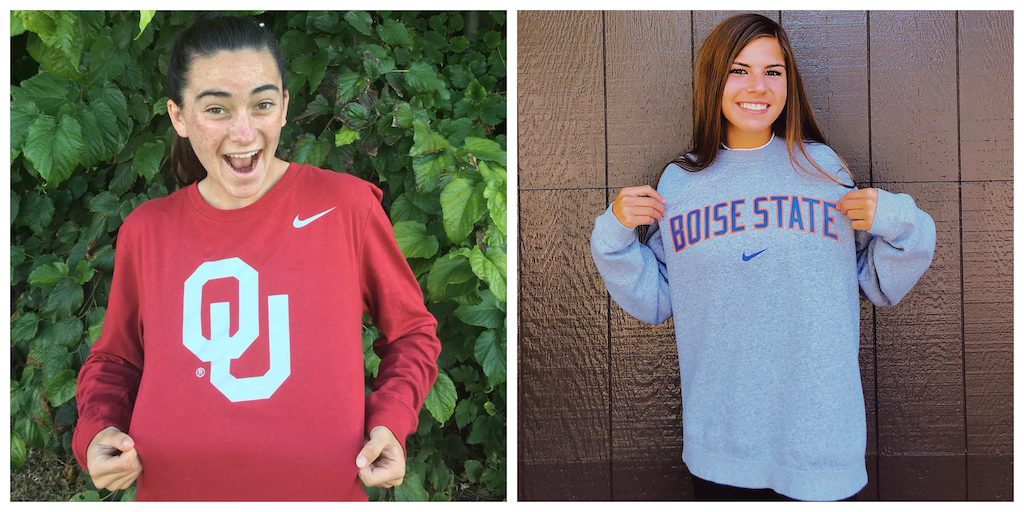 Here's a look at some of the skills that Kevin, CeCe and Mackenzie gained while training with the pros.
1) Sebastian Lletget & Kevin Abarca
Sebastian Lletget is currently in his fifth season with the LA Galaxy. Over the course of his career, Sebastian has become a versatile midfielder with a reputation for his creativity in tight spaces.
The Galaxy star showed Kevin an advanced trick to get out of corners.
2) Lindsey Horan & CeCe Cross
Lindsey Horan has certainly solidified herself as one of the top midfielders in the game. She scored two goals while helping the United States to a record fourth World Cup title, and before that, she was named the League MVP with the Portland Thorns in 2018.
The bicycle kick has long been celebrated for its difficulty and level of skill. The goal itself is such a rare occurrence that players are often immortalized for successfully performing it. Watch as Lindsey teaches CeCe the basics of this famous kick.
3) Rose Lavelle & Mackenzie MacMillan
At just 24 years old, Rose Lavelle is being praised as "the future of the U.S. women's national team." She recorded three goals during the World Cup and was awarded the Bronze Ball for her efforts.
Rose is known for her skilled footwork and elusive dribbling. She took some time to teach Mackenzie one of her devastating two-move combos.