You can call him the Roadrunner, but this isn't a cartoon.
6-foot-6 small forward Dudley Blackwell is the real deal, and he might be coming to a gym near you. Oh…and Blackwell can back it up; the 2020 prospect is one of the top players in the state of Florida and a Top 100 player nationally according to 247Sports.
So what's behind the nickname?
"I came up with it," said Blackwell. "It is just a wave I've been running with for a while now, but it's pretty self-explanatory. Everyone has a purpose in this world; everyone should have a road to success or just be great. It's up to you if you're going to run that road and chase what's destined for you or not. I'm going to run, Roadrunner!"
The road started for Blackwell playing with brothers and cousins almost every day. In one way or another, basketball has always been a part of Dudley's life. Out of those days emerged someone a cut above the rest.
"We were all good playing basketball," said Blackwell. "I guess I was the 'chosen one' out of all of us, as they would say."
While the roads have evolved, the success remains the same. During Dudley's first two high school seasons, he helped Westminster Academy win back-to-back state titles. And on the AAU circuit, Blackwell helped NIGHTRYDAS Elite (Fla.) to the Final Four of the Nike Peach Jam.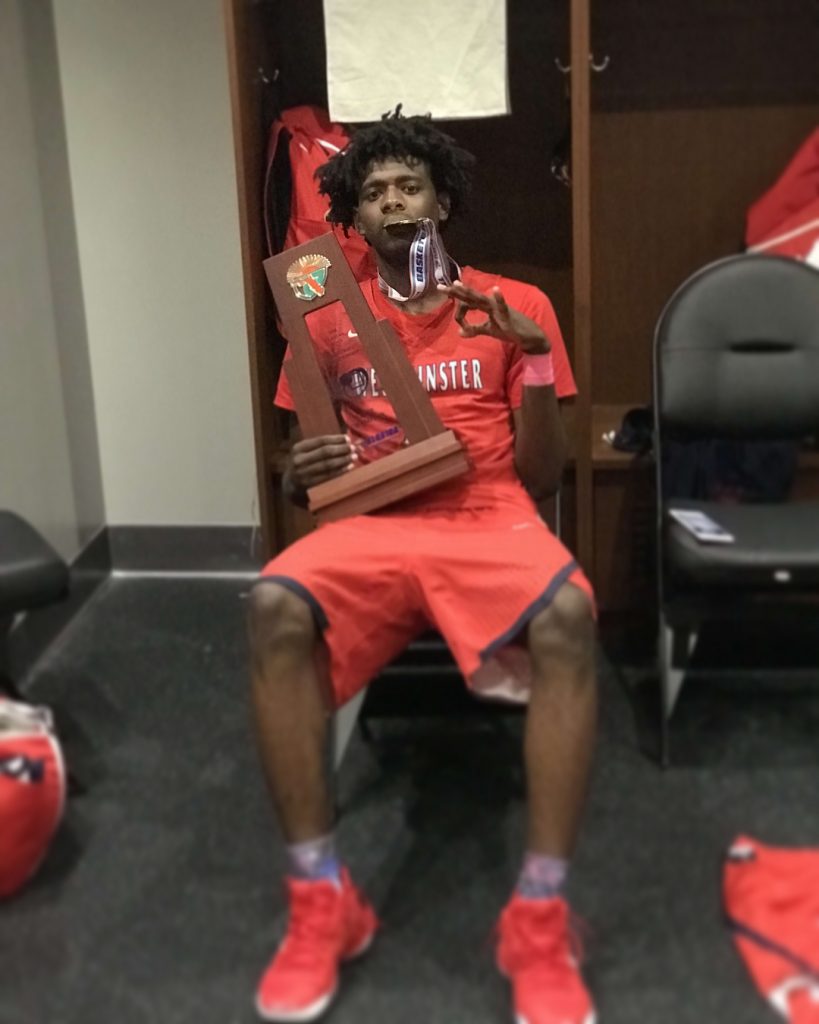 Photo: Dudley Blackwell IG (@roadrunnerdud)
During his junior season, Blackwell transitioned to Somerset Academy (Fla.). In what you might call a speed-bump, Somerset struggled with a losing record while dealing with a number of team injuries. However, that didn't deter Blackwell from performing at a high-level with an all-around stat line of 19 points, 6 rebounds and 6 assists.
Before his junior season came to an end, Blackwell's basketball journey would take a detour. He left Somerset in late January for Huntington Prep (W.Va.).
Huntington Prep is a perennial power on the national stage, attracting top-level talent. Minnesota Timberwolves guard Andrew Wiggins and Charlotte Hornets forward Miles Bridges are alumni of the program. Current standouts at Huntington Prep include Jaemyn Brakefield (No. 27 in the Class of 2020), A.J. Hoggard (No. 120 in the Class of 2020) and J.T. Thor (No. 12 in the Class of 2021).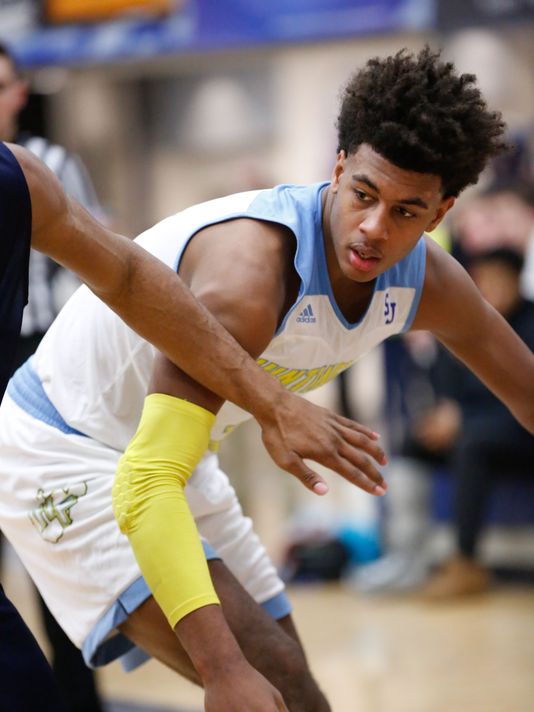 Photo: Alicia Anderson, Huntington Pep
The opportunity to transfer to such an elite program seemed like a no-brainer.
"It was a major step to take, but it's worth it," said Blackwell. "It is just an overall better situation for me and this is exactly what college can be like, so I look at it more so as a preparatory thing for not only basketball, but life. It's helping me mature."
While the opportunity to play on a national stage was something Blackwell couldn't pass up, it meant moving on from the Panthers and head coach Andrew Scott. Blackwell and Scott's bond goes well beyond the basketball court.
"That's my guy man," said Blackwell. "It was a great experience playing for him because we have a real tight relationship off the court. He wants the best for me and has my best interest. He's been coaching me for a while now, ever since travel."
Blackwell has a little over a year to showcase his talents to college coaches.  One of his major goals is to improve his stock and become a lockdown defender. The elite wing likens his game to current NBA stars Paul George and DeMar DeRozan.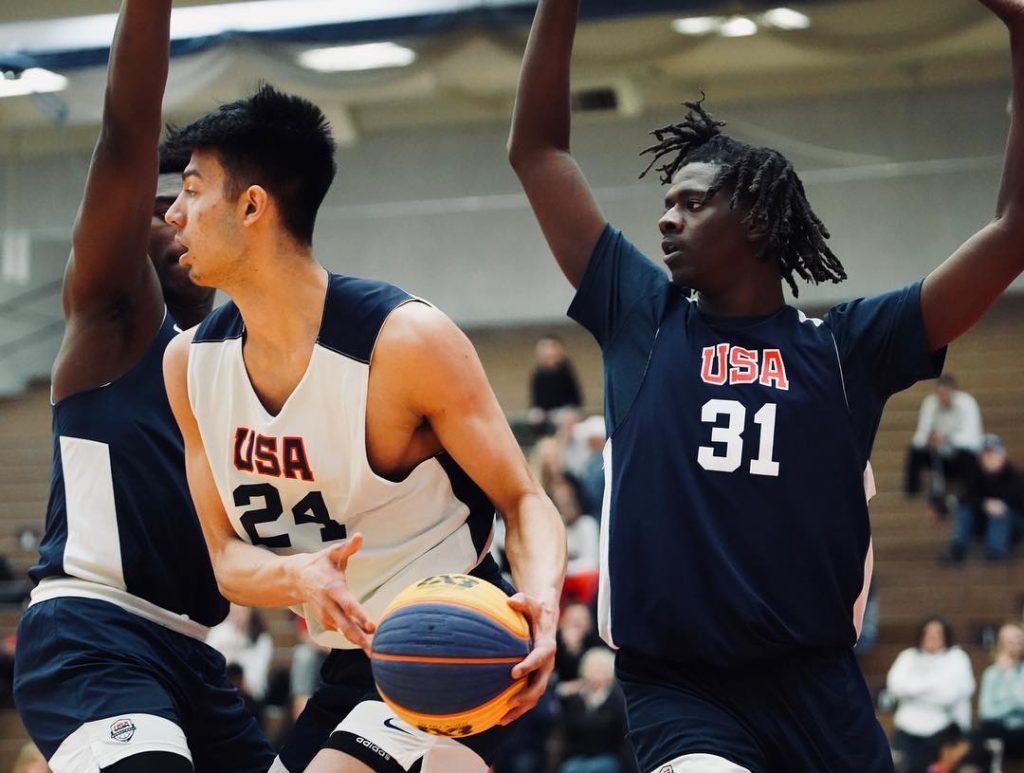 Blackwell currently holds offers from schools such as Florida, Iowa State, Ohio State, Oklahoma State, Ole Miss, Providence and Saint Louis. In addition, schools such as Virginia and Virginia Tech have shown interest.  However, don't be expecting a decision soon. Blackwell has plenty of time to learn and grow before he takes his game to the next level.
"I'm not sure where I want to go to school yet," said Blackwell. "My recruitment is still open as of now. I should know when by my senior year."
When he does make that decision, it will just be another part of his basketball story. This is all on the road to being the best player he can be.
Just watch out for wherever he goes…the Roadrunner.
Michael Costeines is a contributor for Mars Reel based in South Florida