2020 SG Jaden Springer (IMG Academy, FL)
IMG senior Jeremiah Robinson-Earl took home Most Valubale Players honors at GEICO Nationals. Robinson-Earl had a tremendous week, but if I got a vote— I would have picked Jaden Springer as tournament MVP.
Springer averaged 21.6 points per game in IMG's three games in the tournament, scoring 26 points in each of the team's first two games. The Top-10 junior combo guard showed his mental toughness and all-around skill set throughout the tourney.
Scoring at all three levels was just one attribute Springer was able to display in New York. He also was an elite facilitator for his squad and a force on the glass.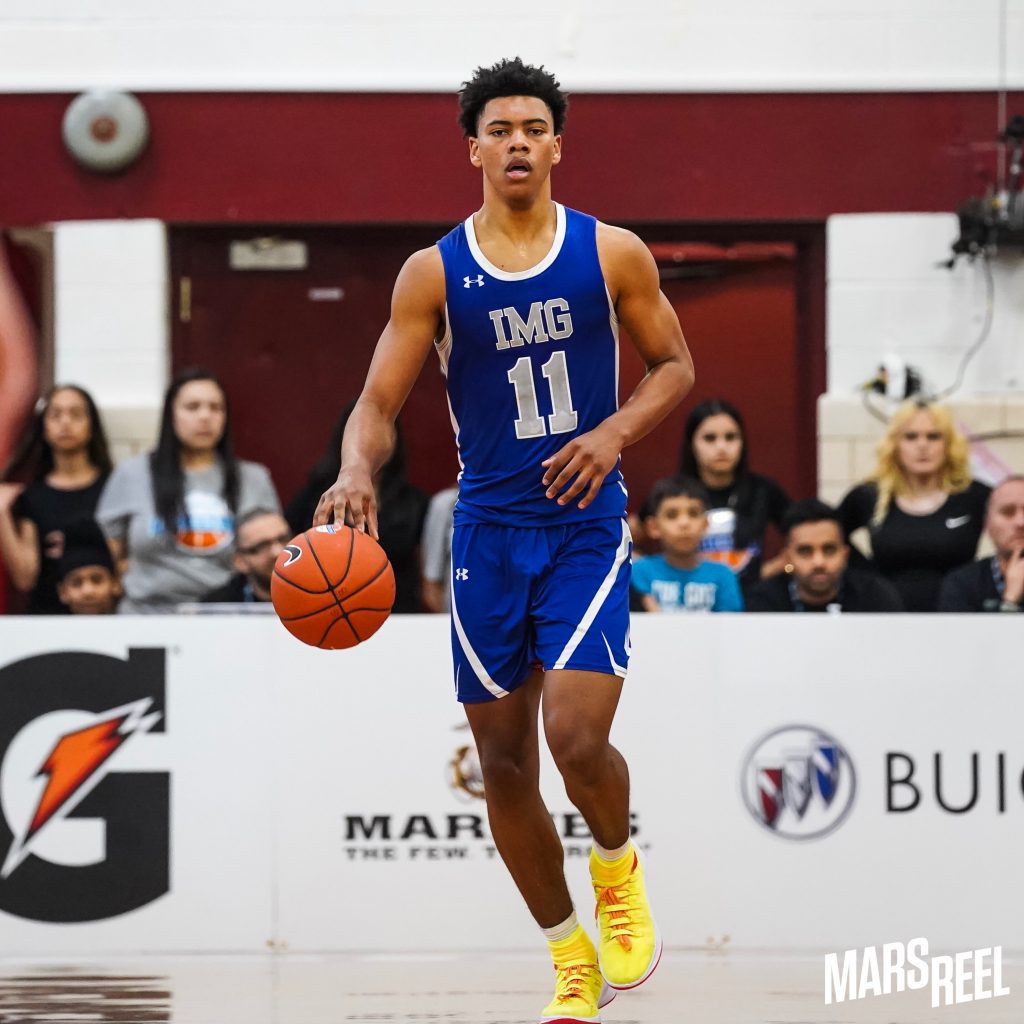 Springer holds over a dozen offers from high major programs like Texas, Kansas, Tennessee, NC State, and more. He had a stock-rising type of performance in leading his IMG Academy squad to its first national title.
2019 G Harlond Beverly (Montverde Academy, FL)
One of the top available prospects in the 2019 class, Harlond Beverly, had himself a weekend at GEICO Nationals. Despite not making it to the title game, Beverly averaged 24 points per game in Montverde's two games in New York.
Beverly displayed confidence in scoring the rock and just making the correct plays for his team. He shot a high-percentage from the field and got to the free throw line with ease by drawing contact.
Beverly was consistent throughout the season for the Eagles and has earned the attention of college coaches and scouts. Kansas, Baylor, Michigan State, Alabama, and others have offered the unsigned senior combo guard out of Detroit. He will be a steal for whatever program he decides to attend next season.
Villanova commit 2019 F Jeremiah Robinson-Earl (IMG Academy, FL)
Jeremiah Robinson-Earl showed his full versatility in New York this past weekend with the national champions IMG Academy (FL). Over the last few weeks, the potential one-and-done has been proving he can definitely be a lottery pick in the 2020 NBA Draft.
The 6-foot-9 forward just does not run out of energy and plays consistently at a very high pace. Robinson-Earl also showed that he could connect from beyond the arc, knocking down two quick 3s in championship against La Lumiere. Defensively, he was able to guard every position and continually be a rebounding machine.
Robinson-Earl propelled IMG into the national championship game after a game-winning dunk against Montverde Academy (FL) in the semifinals.
He was also named the tournament's Most Valuable Player.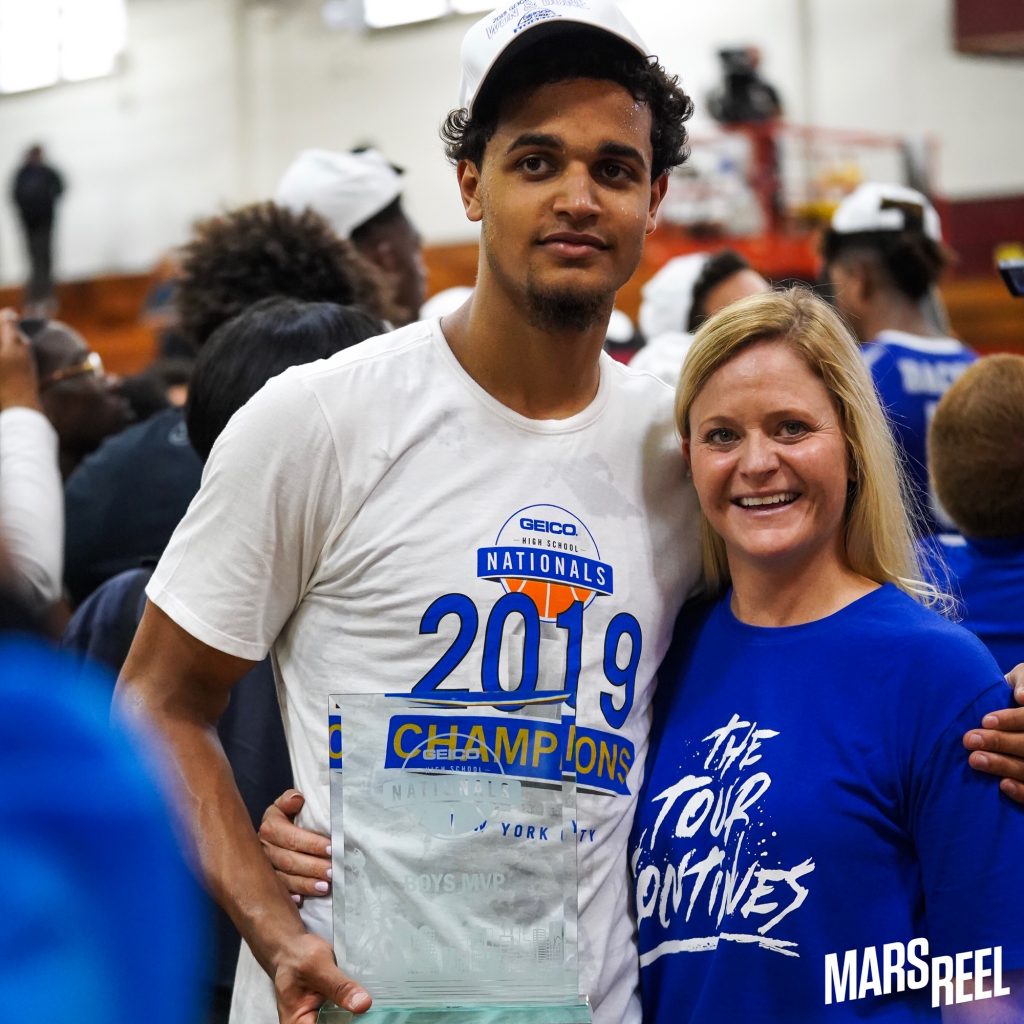 Washington commit 2019 C Isaiah Stewart (La Lumiere, IN)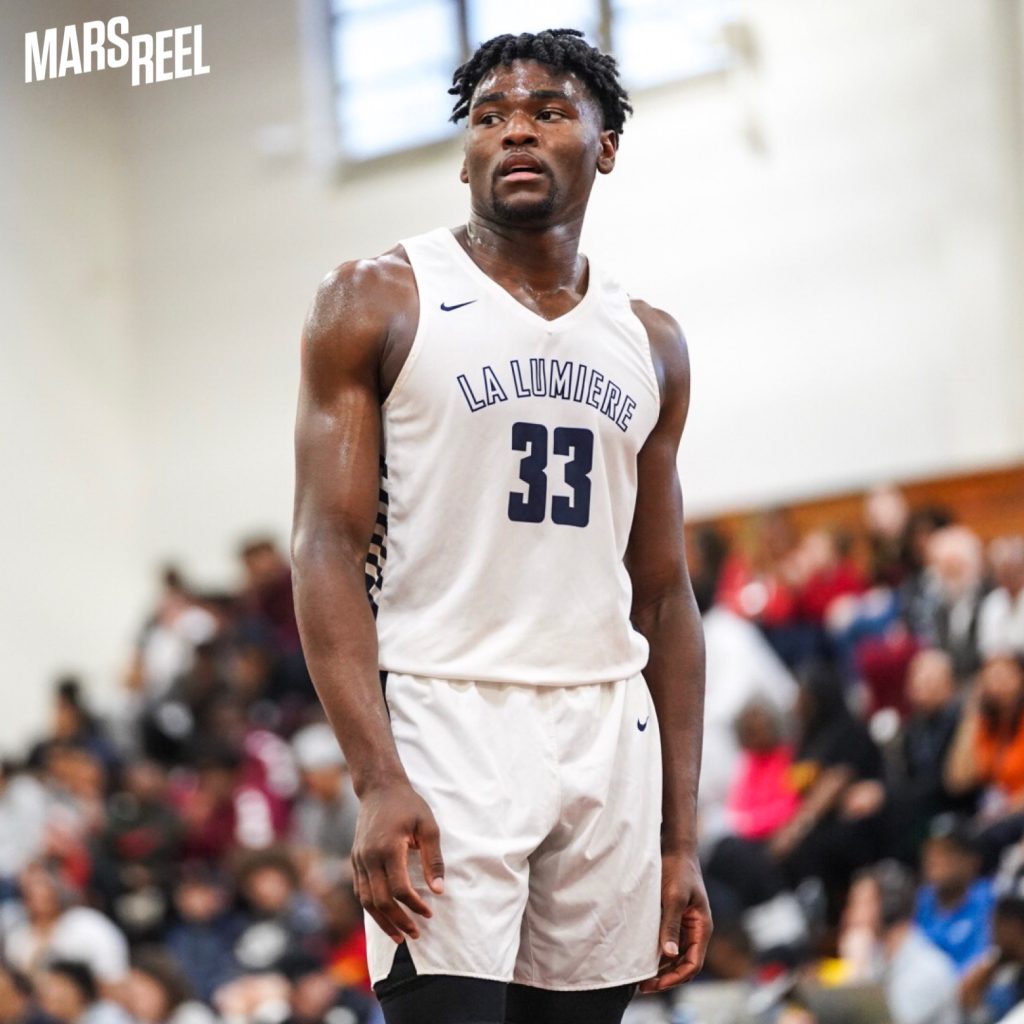 The 6-foot-10 center Isaiah Stewart bought his momentum and energy from the McDonald's All American activities, which was about a week ago in Atlanta, to the GEICO Nationals in New York. The senior was certainly trying to go out with a national title, but unfortunately that did not happen after making it all the way to the championship game.
Stewart's motor and mobility for a prospect his size impressed the national media and scouts once again last weekend. He has the complete body for an NBA center and surprisingly showed more than his inside presence in La Lumiere's three games.
Stewart is mostly known for his inside scoring game, which he is an absolute beast at, but made sure he proved that he can hit mid-range jump shots and sometimes step out to the three point line.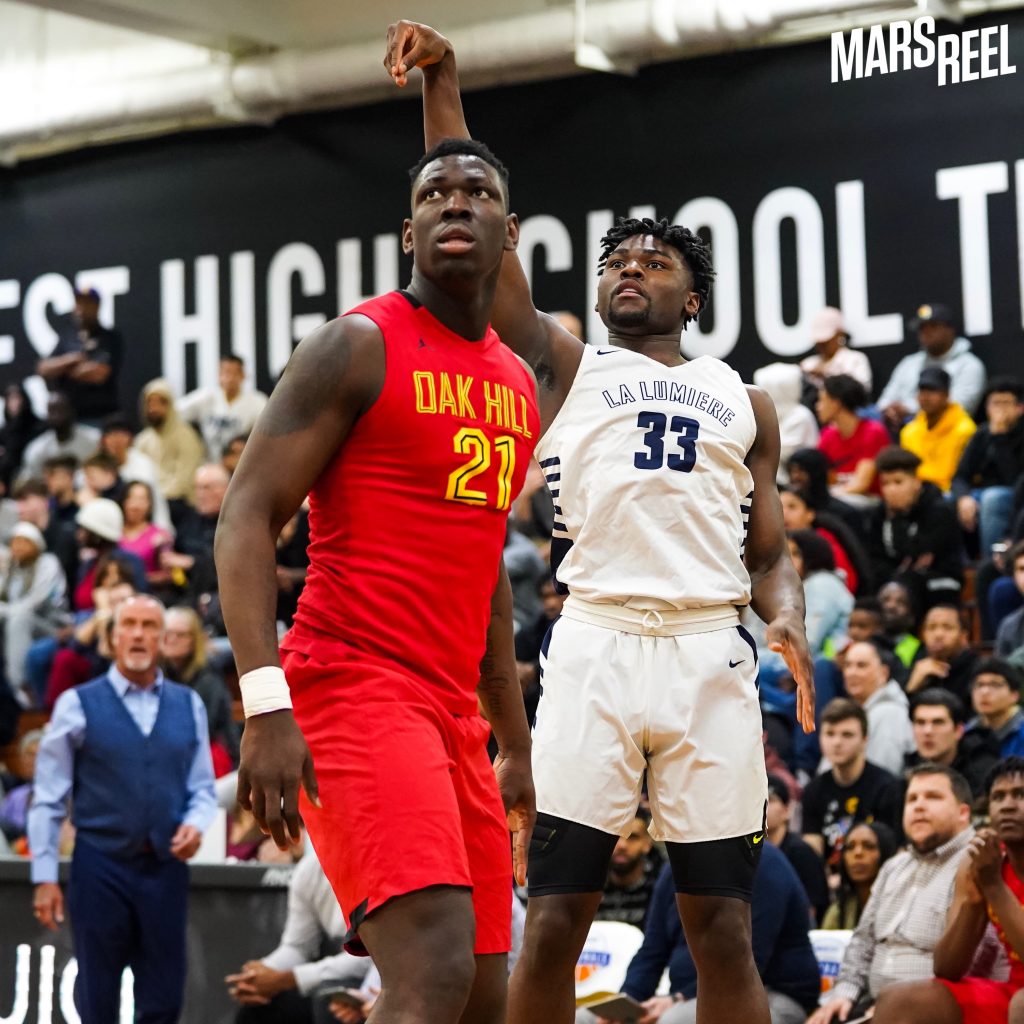 Washington head coach Mike Hopkins is getting a talented and skilled big man who should be a contender for Pac-12 Freshman of the Year and maybe even Player of the Year.
2021 SG Will McClendon (Bishop Gorman, NV)
The sophomore two-guard Will McClendon made a case at the 2019 GEICO Nationals that he should be considered one of the top prospects in the 2021 class. McClendon put on an absolute show against the nation's top team in La Lumiere (IN) in Bishop Gorman's lone game in New York. The 6-foot-3 shooting guard finished with a team high 22 points while shooting 8-16 from the field and 4-8 from the beyond the arc. He is currently ranked as the No. 50 overall prospect in his class according to 247sports.
McClendon has a good frame and could be considered a "walking bucket" offensively. Besides his range from three-point land, McClendon shows he is able to put the ball on the floor and make his way to the rim as well. He currently holds offers from Grand Canyon, Texas Tech, UNLV, Washington, and others.
2020 PG Mike Saunders Jr. (Wasatch Academy, UT)
Photo: Courtesy of Wasatch Academy
Indiana native Mike Saunders Jr. probably surprised some spectators and media outlets in his debut at the GEICO Nationals. He is a 6-foot-0 speedy point guard who gave five-star 2019 PG Cole Anthony a battle in their game against Oak Hill Academy (VA).
Saunders Jr. is not a nationally known prospect in his class but that did not stop him from dropping 22 points (7-10 from the field) on powerhouse Oak Hill Academy (VA). He was able to get to the basket and draw fouls on most of his possessions and was extremely aggressive on the defensive end of the floor.
He currently holds offers from DePaul, VCU, Northern Kentucky, Stephen F. Austin, and others.
Samad Hines is a contributor for Mars Reel from Atlanta. You can follow him @Mod_Hines