One of the nation's top non-live events was hosted in Atlanta, Georgia this past weekend and right before the first session of the 2019 Nike EYBL.
The 4th Annual Tip-Off Classic brought some of the South's top shoe sponsored and non-shoe sponsored programs together for three fantastic days of hoops. Some of the top prospects showcased their talents. Here's a few players that stood out.
2020 PG Sharife Cooper of Athletes of Tomorrow (GA)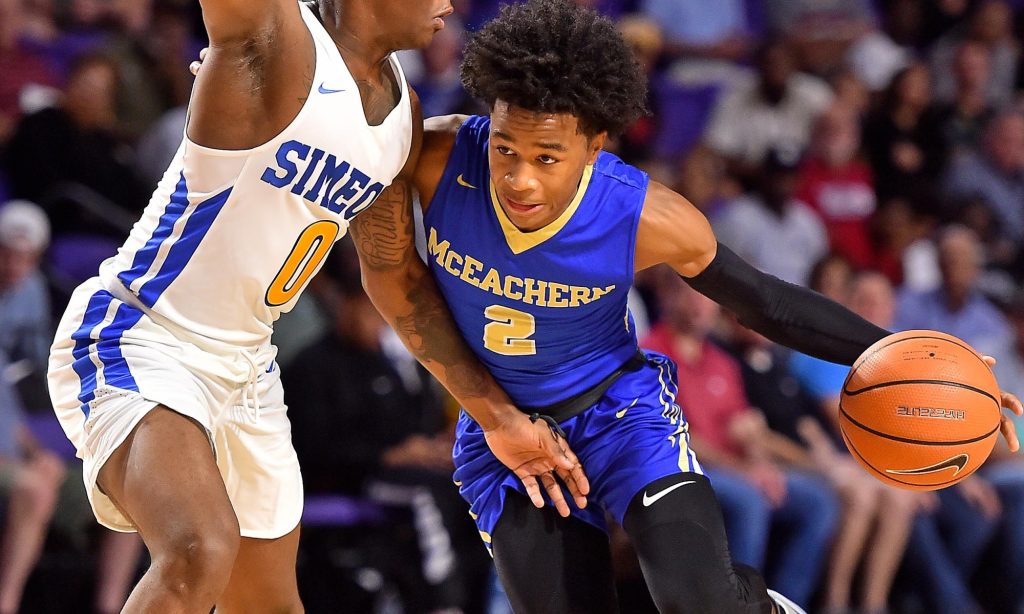 Photo: Jasen Vinlove-USA TODAY Sports
Sharife Cooper picked-up right where he left off from the high school season. Having not played in a real game since his state title game back on March 9th, he didn't miss a beat.
Despite AOT not playing in their Sunday games, the junior point guard averaged a tournament high 32.3 points and 10.6 assists per game in AOT's three games.
Cooper is, and probably will be, the top point guard in the 2020 class. He continues to show that he's more than just a scorer. His IQ is at an all-time high, his quickness, and ball handling skills are also on a high-major level.
Cooper never disappoints when he is on the floor and he is one of the most electrifying prospects you will come across. He's almost unstoppable in transition.
Tennessee commit 2020 F Corey Walker Jr. of Game Elite (FL)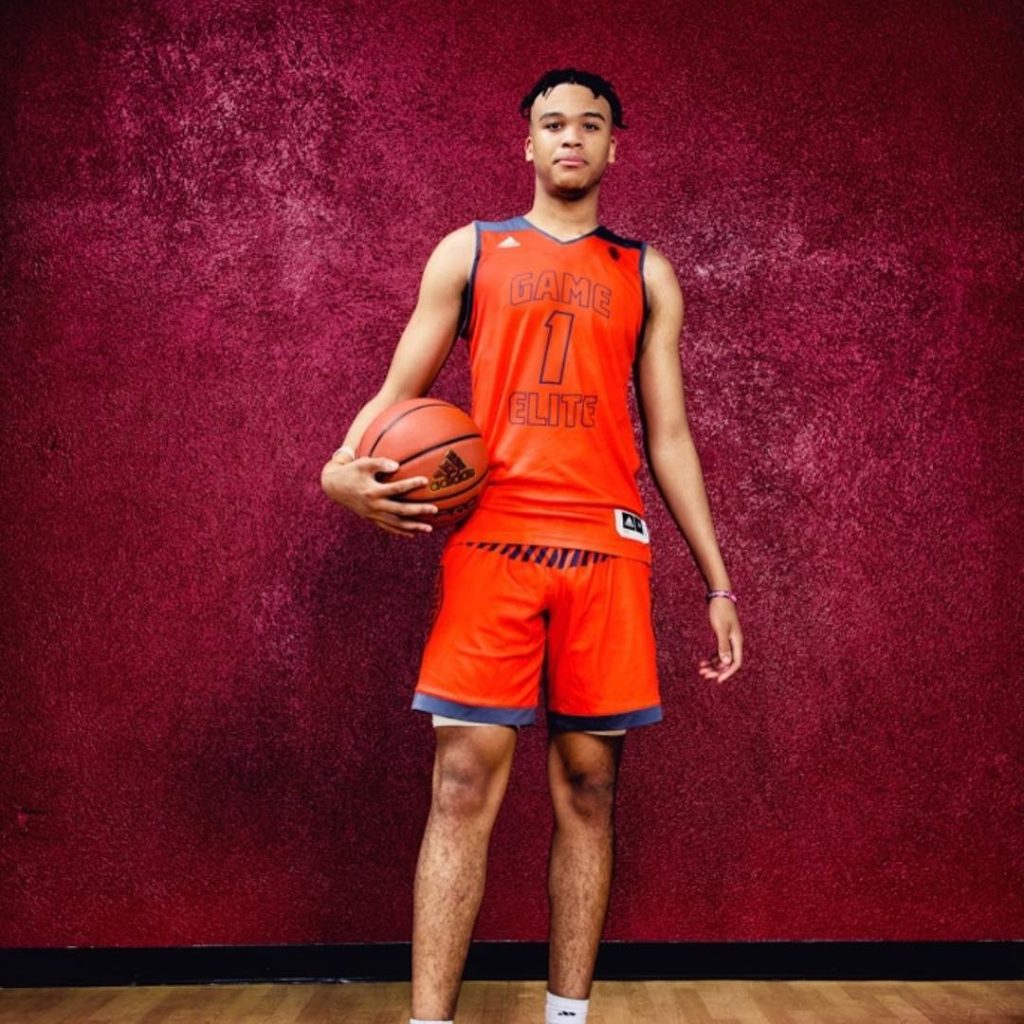 Photo: Corey Walker IG (@c.walk15)
When talking about who the top scorers in the class, Corey Walker Jr.'s name should be right in that mix. Standing at 6-foot-6 with a solid frame, Walker is certainly a pure scorer and especially one that knows how and when to get to his spots on the floor. His matchup against Top-10 prospect B.J. Boston on Friday night proved that.
Walker is able to utilize his body against smaller defenders and he has improved with finishing around the rim through traffic. He has a high release on his jumper and could see the rim over some of his opponents. Tennessee head coach Rick Barnes is for sure getting a good one in a couple years.
2022 G Dariq Whitehead of Athletes of Tomorrow (GA)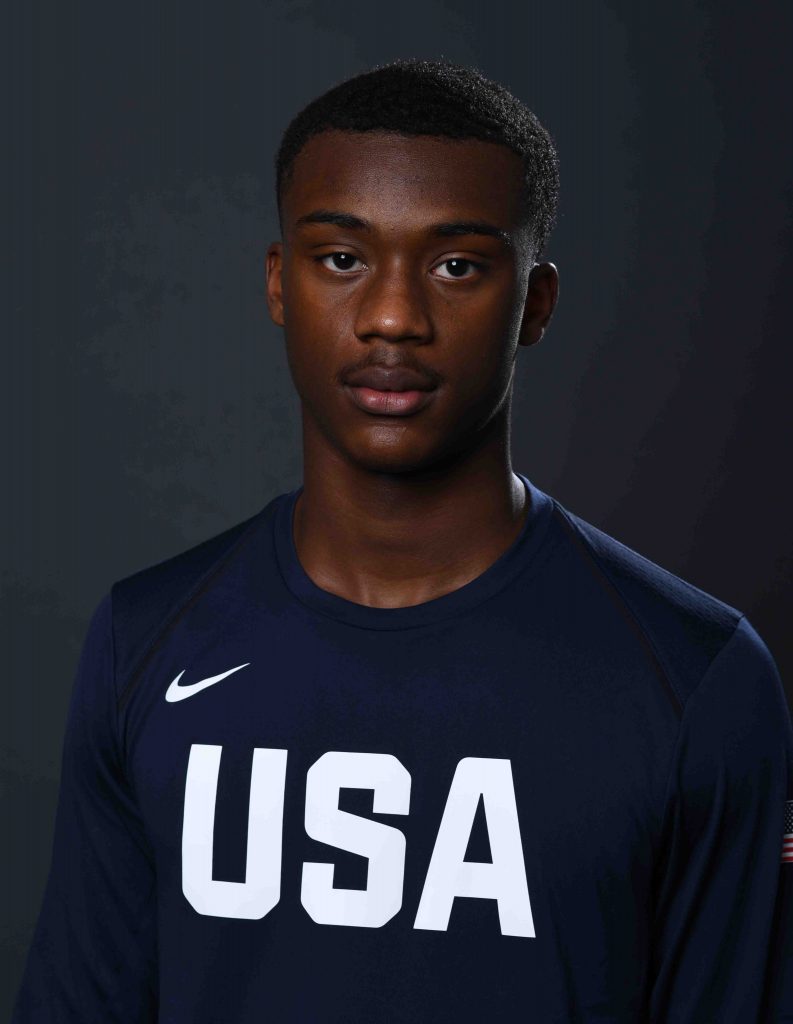 Photo: Garrett Ellwood/USA Basketball
I've come to realize that the Class of 2022 is extremely deep and will only get better in the near future. And you can go ahead and add 6-foot-5 Dariq Whitehead, who attends prep powerhouse Montverde Academy, to the loaded 2022 class.
Whitehead came out firing on Day 1 and kept his foot on the gas throughout. Playing up with the 16U team, he holds great size for a kid at his age and his long arms only help his case. He has that scorer's mentality and can score in bunches quickly. He is also an active defender and holds great hands to force turnovers and come up with steals.
With his only offers so far coming from Rutgers and Arkansas Little Rock, Whitehead can receive much more needed attention throughout the AAU season.
2021 F Moussa Diabate of Nighrydas Elite (FL)
With Top-10 forwards Scottie Barnes and newcomer Isaiah Todd headlining the EYBL squad Nightrydas Elite, Top-10 sophomore Moussa Diabete might be the X-factor on this year's team. Diabate certainly needs to get stronger as a 6-foot-9 big man, but he holds great versatility with high upside.
Diabate plays with a high motor. He is a rim-runner, a solid shot blocker, and is very skilled down inside the block. He has a mature game, and as he grows he will continue to get better. He projects well as a versatile 3-and-D prospect on the next level. Schools like Georgia Tech, Illinois, Memphis, UNLV, Miami, and others have already offered the talented sophomore.
2020 SG Brandon Boston Jr. of Athletes of Tomorrow (GA)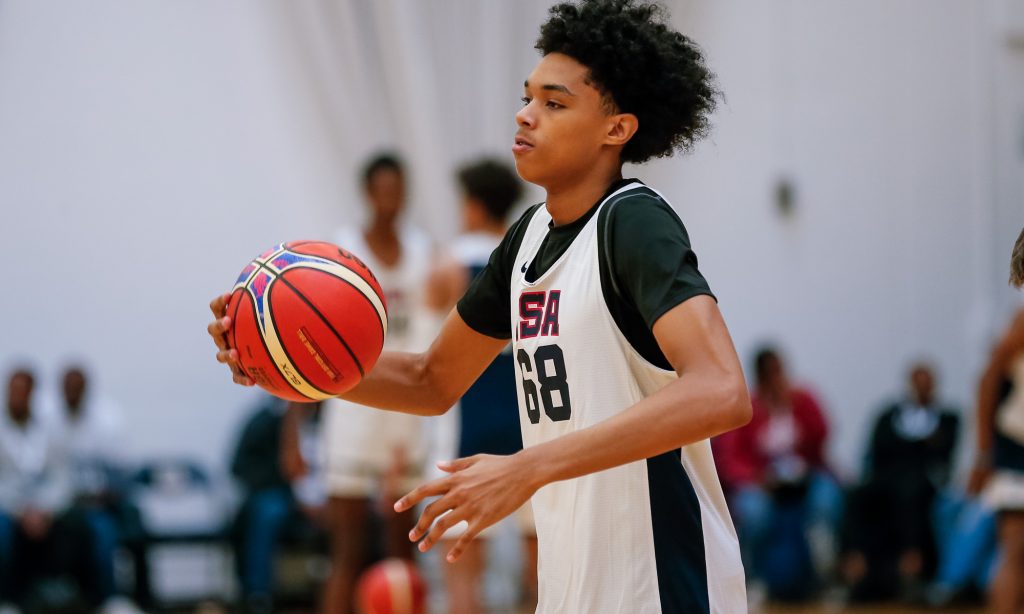 Photo: Isaiah J. Downing-USA TODAY Sports
I don't think anyone will ever be disappointed by B.J. Boston's game when he's on the floor. The 6-foot-7 wing will certainly be in the discussion as a lottery pick  in the 2021 NBA Draft.
He is such an elite player, Boston plays with great energy and is also consistent with his game. He runs the floor extremely well, outstanding when moving without the ball, has improved significantly on defense, and not to mention he is one of the best shooters in the country.
It's no wonder why the blue bloods want this kid. Duke, UCLA, Kansas, Kentucky, and other high major programs have offered the junior wing out of Norcross High School. The combination between him and Sharife Cooper this summer will be legit.
Samad Hines is a contributor for Mars Reel from Atlanta. You can follow him @Mod_Hines