The Milwaukee area is now home to four of the top young talents in high school basketball.
Tre White is on his way to Milwaukee after spending nearly the entire regular season at Little Elm High School. And yes, that's the same Little Elm as Class of 2020 standout R.J. Hampton.
White is one of the most exciting freshman in the country. He's a 6-foot-5 small forward who already holds offers from Kansas, LSU, Southern Methodist, Texas Christian, Texas A&M and Texas Tech.
He is set to join an already loaded squad at Washington High School of Information Technology. His new team also features super sophomore Michael Foster Jr.
Foster, a 6-9 power forward, is considered the No. 3 prospect in the Class of 2021 by 247Sports. Other Milwaukee area standouts include Jalen Johnson and Patrick Baldwin Jr.
Johnson is positioned at No. 4 in the junior class and Baldwin is considered the No. 1 sophomore in the country.
If it wasn't already clear, the Milwaukee basketball scene is loaded.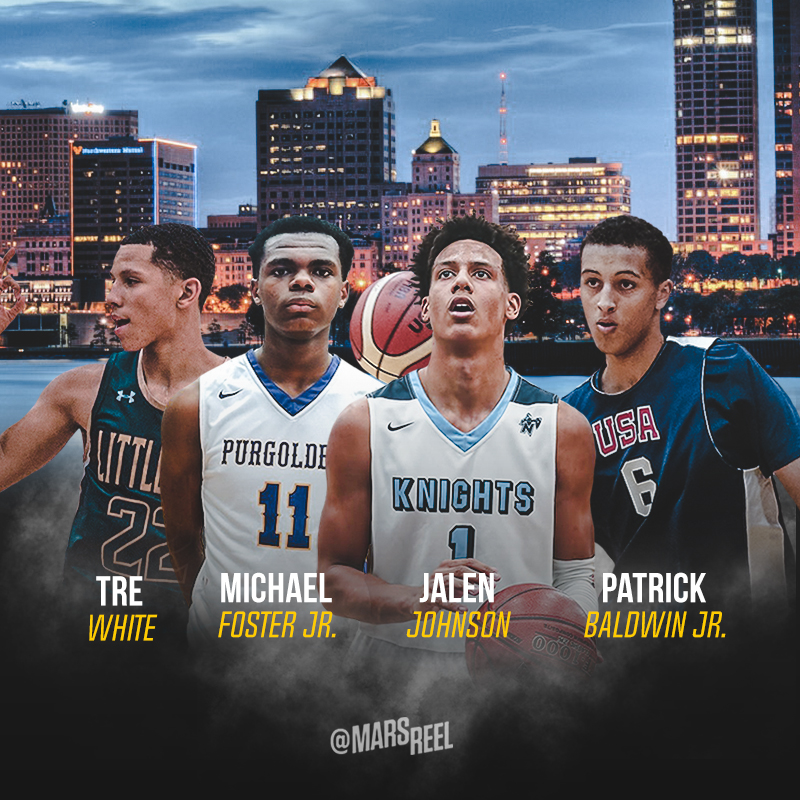 Tre White is expected to be eligible next week to finish the rest of the season with his new squad.
Michael McLamb is the High School Hoops Editor at Mars Reel