Donell Harris is following in the footsteps of another Florida superstar.
Fans from the previous generation might remember Charlie Ward. Ward was an incredible athlete at Florida State in the early 90s. He had the opportunity to go pro in basketball, baseball or football. He played quarterback for the Seminoles, leading the team to a national championship and winning the Heisman Trophy in 1993. And in 1994, he was selected in the 18th Round of the MLB Draft by the New York Yankees.
Ward eventually decided on basketball, where he enjoyed an 11-year career in the NBA, most notably with the New York Knicks.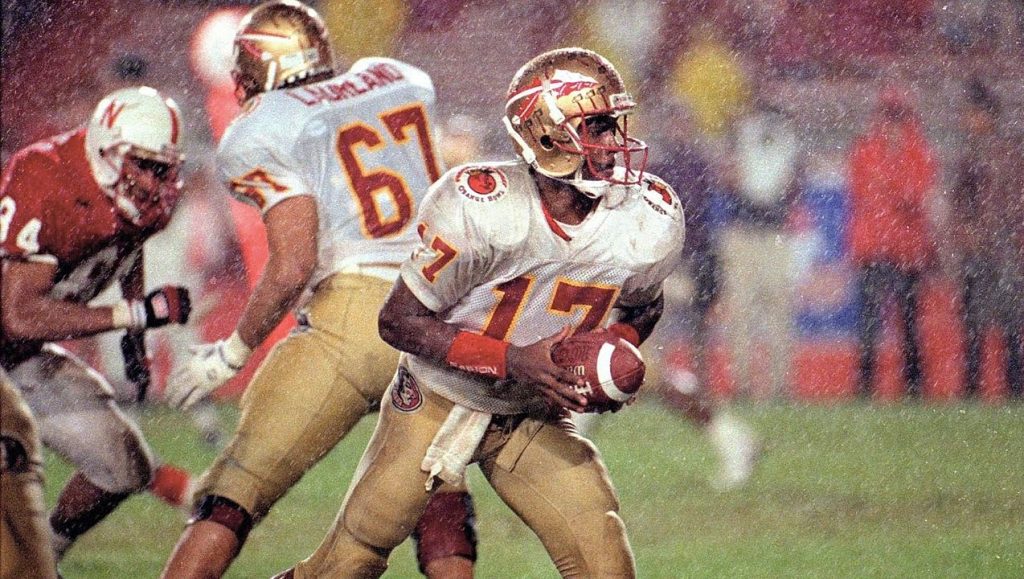 Photo: Tallahassee Democrat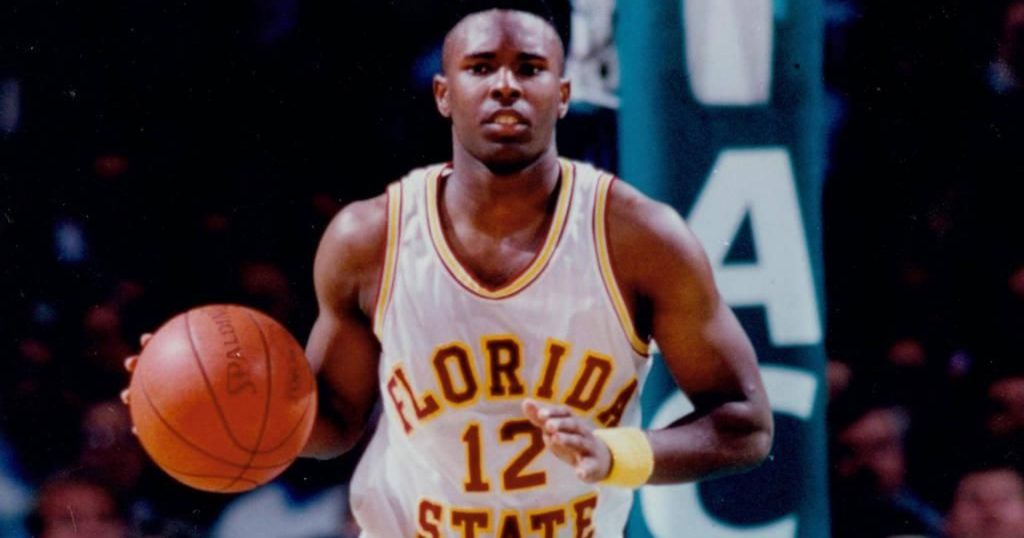 Photo: Florida State Athletics
Donell Harris might just be the next multi-sport star from the Sunshine State…
Harris is a 6-foot-6, 212-pound football and basketball star at Booker T. Washington in Miami. On the football field this season, Harris racked up 73 tackles, 23 sacks, and three forced fumbles at defensive end. On the basketball court, he averaged 15.1 points and 9.1 rebounds per game at small forward.
Oh and by the way, those were his sophomore numbers.
"My Dad put a football in my hands when I was 3 years old and it kind of went from there," said Harris. "My fifth grade year he put a basketball in my hands and I started playing basketball, so it kind of went from there too."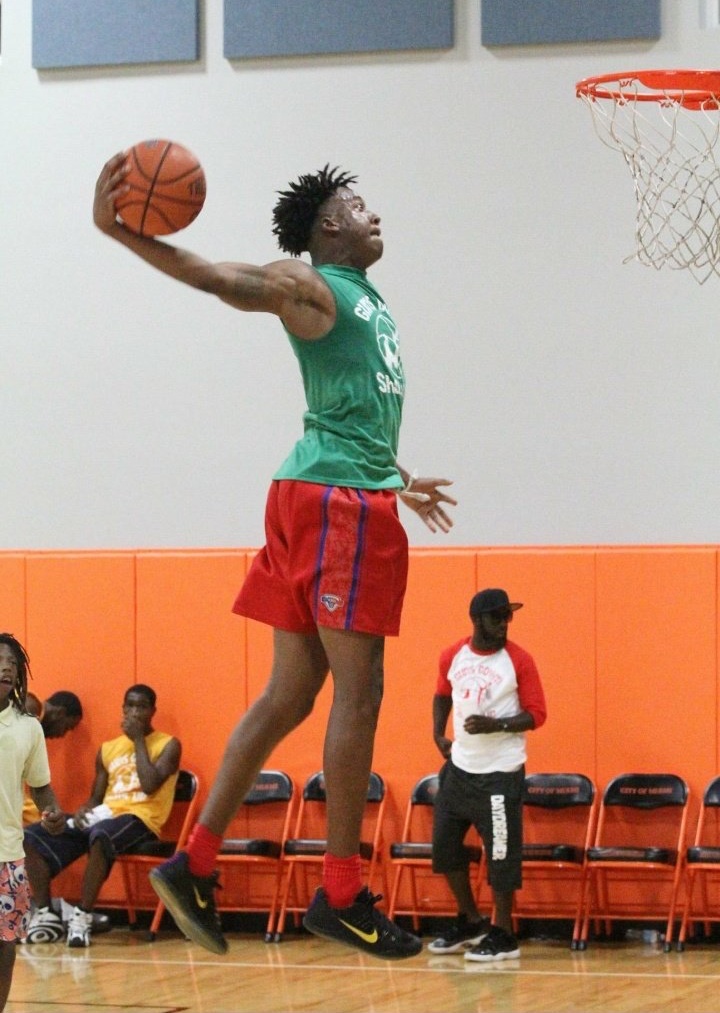 It seems like things worked out okay.
On the field, Harris is positioned at No. 1 in the state of Florida and No. 4 in the entire country according to 247Sports. And on the court, Harris is sitting at No. 6 in the state and No. 69 nationally.
Keep in mind, Harris's rankings and level of play comes within the athletic landscape of Florida. The competition is tougher and the athletes are bigger and faster within the hotbeds of talent in Florida.
And while it might be taxing for some athletes to take on two sports, Harris has viewed is as a positive.
"I feel like it has been a benefit to me because I know I'm a speed guy," said Harris. "I feel like my stamina can hold up for me. I can use basketball for my speed and agility and that comes into play on the football field."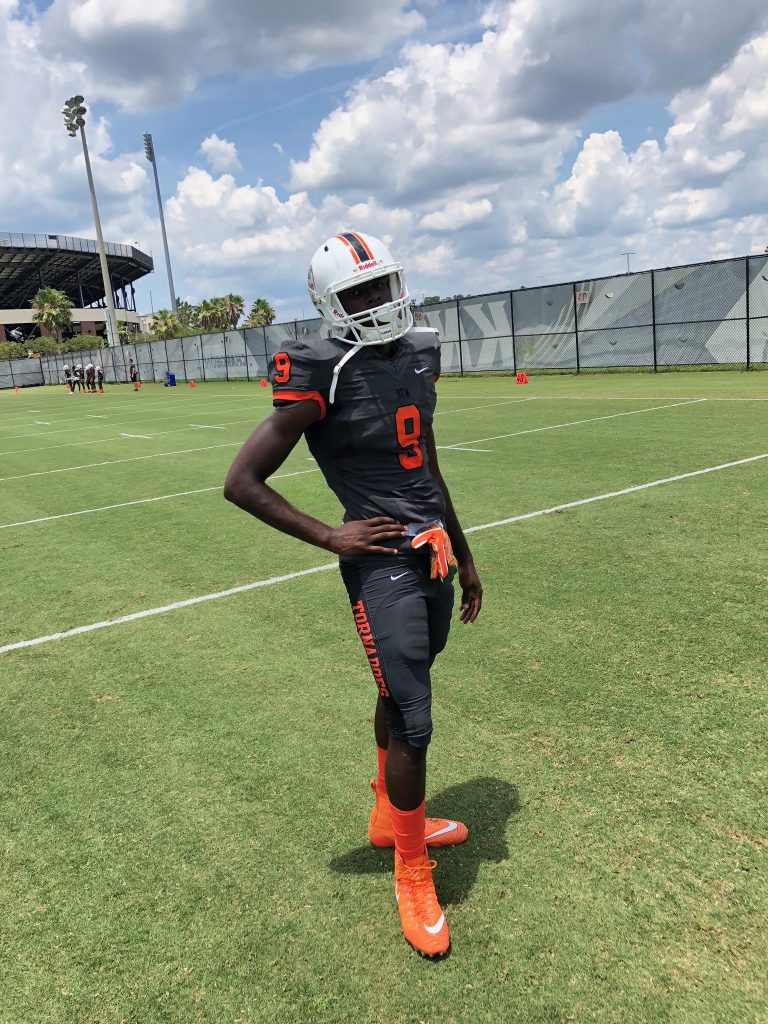 Photo: Donell Harris Twitter (@5stardonell)
This summer, Harris is mostly focusing on football, but he also hopes to play some basketball on the Nike EYBL with the Nightrydas Elite.
"Schedule-wise, I will have football from 8 a.m. to 12. I am trying to work on my strength and get to 225-230 pounds by the season," Harris said. "For me, basketball will come later on in the days ahead, which will give me time to rest and get my energy back. I will be doing the basketball circuit though. My goal is to win the Nike Peach Jam."
So is football or basketball in Harris's future?
That difficult decision came last summer when Harris committed to the University of Miami in July of 2018 for now head coach Manny Diaz. Harris also had other football offers from Florida, Florida State, Texas A&M, and Georgia just to name a few.
"Miami is home for me," said Harris. "Coach Diaz is a Miami guy. He knows what he wants at Miami. He is a very demanding, hard-nosed coach. That is what I like about Miami."
Photo: Donell Harris Twitter (@5stardonell)
"I grew up on Florida State and Miami. I wanted to commit early, but I was also waiting for the Miami offer," Harris said. "My dream school was Florida State, but I was a late bloomer with Miami. It was a difficult choice because I started playing basketball and started to love it. I started thinking about football and it came to me 'My future could be really bright in football.' So I just took it from there."
However, basketball might not be out of the picture just yet. With such natural athletic ability, it's not out of the question that Harris could be a two-sport athlete for the Hurricanes.
"I would also love to play basketball in college," said Harris. "Right now it is strictly, mainly football but I am considering it."
Like Ward was in Tallahassee, could Harris be a dual-sport star in Coral Gables?
Stay tuned.
Michael Costeines is a contributor for Mars Reel based in South Florida