The Under Armour Association's third and final session was underway this past weekend in Southern New Jersey. Here's a look at some of the prospects that stood out.
2020 SG Bryce Thompson of Oklahoma Run PWP (OK)
Photo: Kelly Kline/Under Armour
Meet the league's leading scorer, Bryce Thompson out of Oklahoma. Fresh off of big time offers from Michigan State and North Carolina, Bryce unleashed his full potential throughout the weekend.
The 6-foot-3 shooting guard put on a scoring display all weekend long and averaged a session high 34.3 points per game in Run PWP's four games. I don't believe any prospect, regardless of class, had a more stock rising performance than Thompson this spring.
Thompson's ability to create space for his jump shot and score in bunches was amazing to watch. No matter what defense was placed against him, he was able to get his shot off whenever and wherever he wanted. He is one of the best pure scorers in the loaded 2020 class.
2021 C Chet Holmgren of Grassroots Sizzle (MN)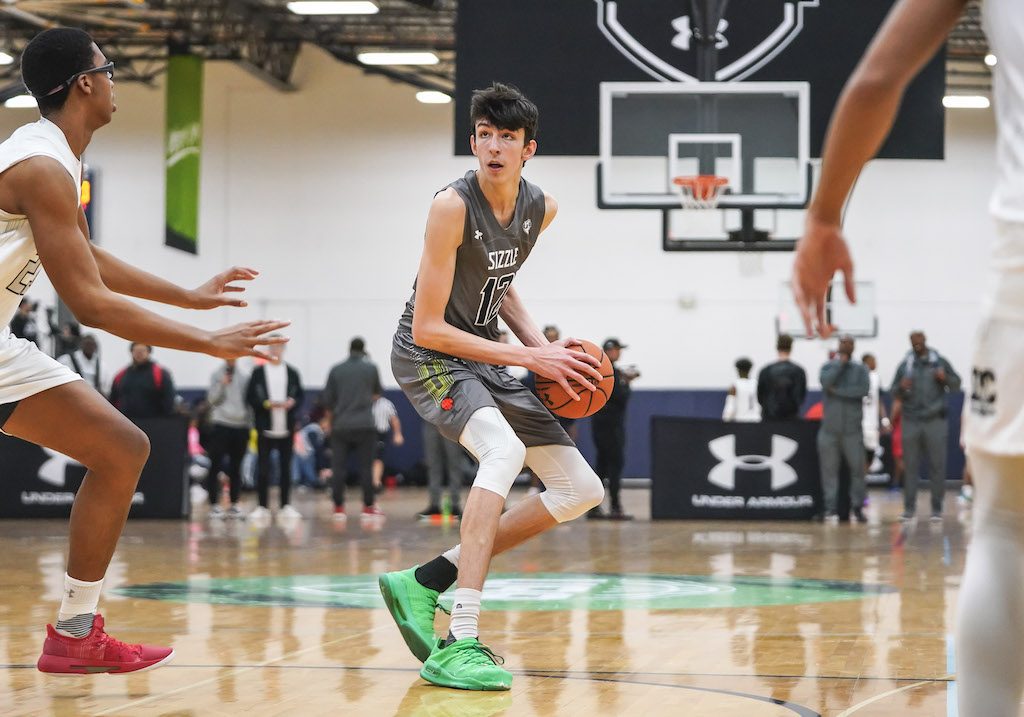 The 6-foot-11 sophomore sensation has been one of the breakout prospects this spring. Holmgren backed that up throughout the weekend alongside his high school teammate 5-star junior Jalen Suggs.
Holmgen is a very skilled big man at his size and has multiple tools to be considered a future 5-star prospect. He is a shot blocker, holds good footwork, a solid handle, and shows toughness on both ends of the floor.
Holmgren has been receiving offers from high-major programs over the last two weeks including schools like Kansas, Iowa State, West Virginia, Cal, and others. All of those offers are well deserved.
2022 SG Jalen Hood-Schifino of Team Charlotte (NC)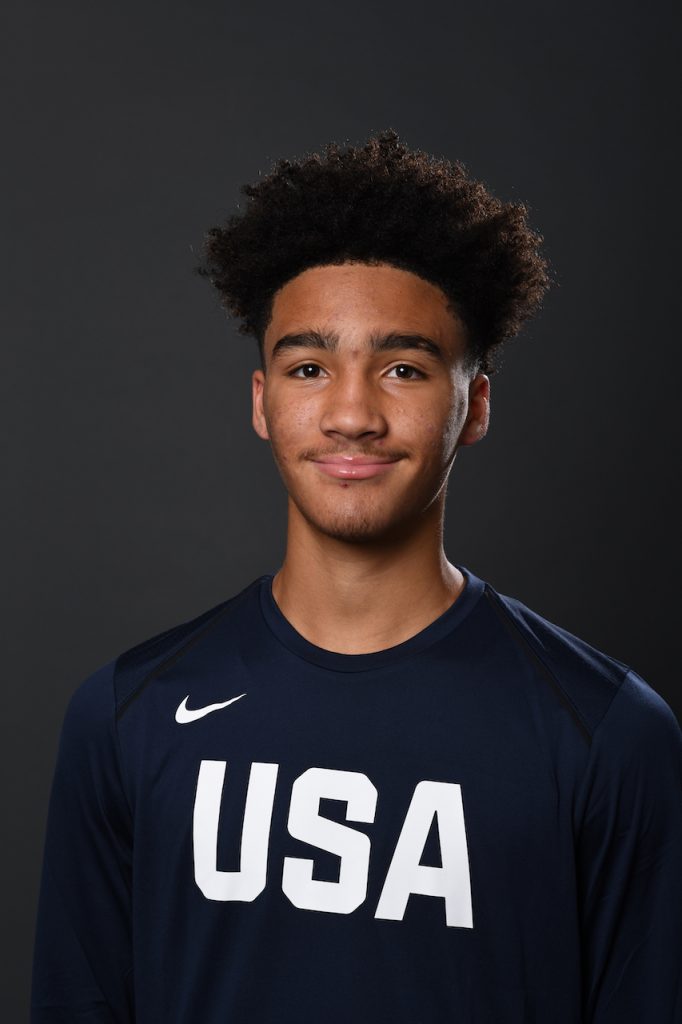 Photo: arrett W. Ellwood/USAB
I've seen my fair share of top prospects in the Class of 2022, and Jalen Hood-Schifino fits right in.
The freshman combo guard is one of the few in his class playing up on the 16U circuit, and his game will show you why. He is a 6-foot-4 guard who showed a good balance of scoring and distributing throughout the weekend. As he develops, he will probably be considered one of the top scorers in his class.
He can hit the outside shot off the dribble and/or catch, penetrate the lane and get to the rim, and has the ability to score in bunches at any time.
2020 SG CJ Wilcher of Team Rio (NJ)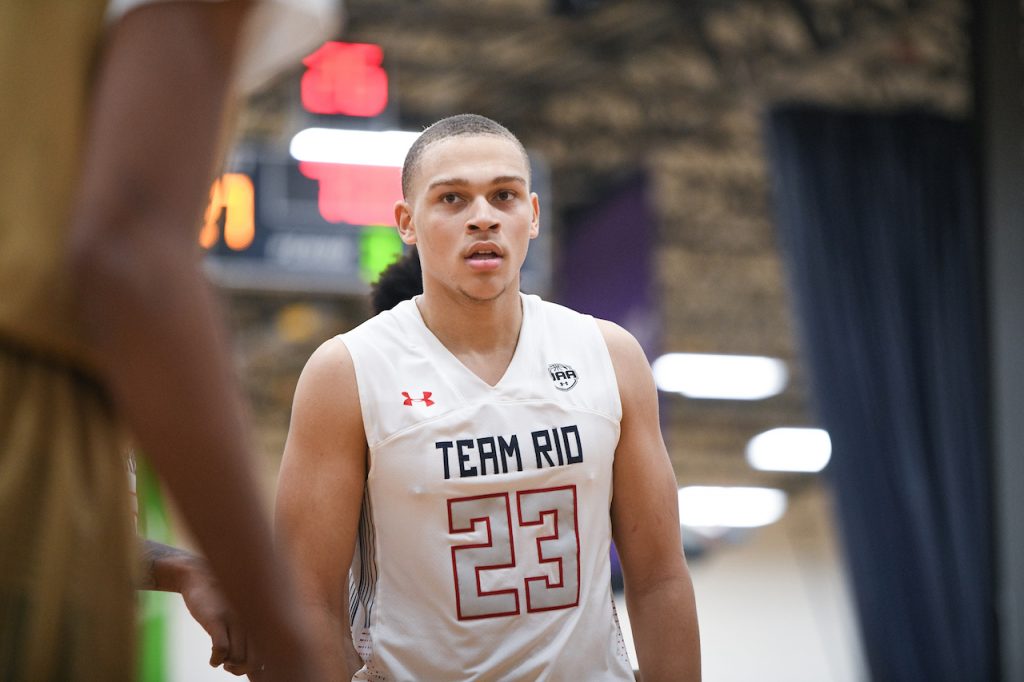 CJ Wilcher was probably the most consistent player in his home state of New Jersey with Team Rio (NJ) this past weekend. The St. Benedict's Prep (NJ) product is certainly one of the best perimeter shooters in the country regardless of class.
Besides his outside shooting skills, Wilcher was able to move without the ball fairly well and finish at the rim when he had too. A solid size at the two-guard position, he holds offers from a few high major programs like Xavier, Stanford, Providence, St. John's, Cincinnati, and others.
2020 SG Selton Miguel of Team Breakdown (FL)
One of the nation's most under-the-radar prospects in the 2020 class, Selton Miguel had a phenomenal weekend with Team Breakdown (FL) in their last session. Miguel averaged just over 18 points per game in his four games in New Jersey.
Sitting at 6-foot-5, Miguel is always in attack mode and is a determined driver getting to the rim. He holds a great frame at his position, shows good strength, and just a player who succeeds with his high-motor and energy on the floor. Offers could start to pick up quickly as the AAU season goes along.
2020 PG Ryan Myers of New Heights (NY)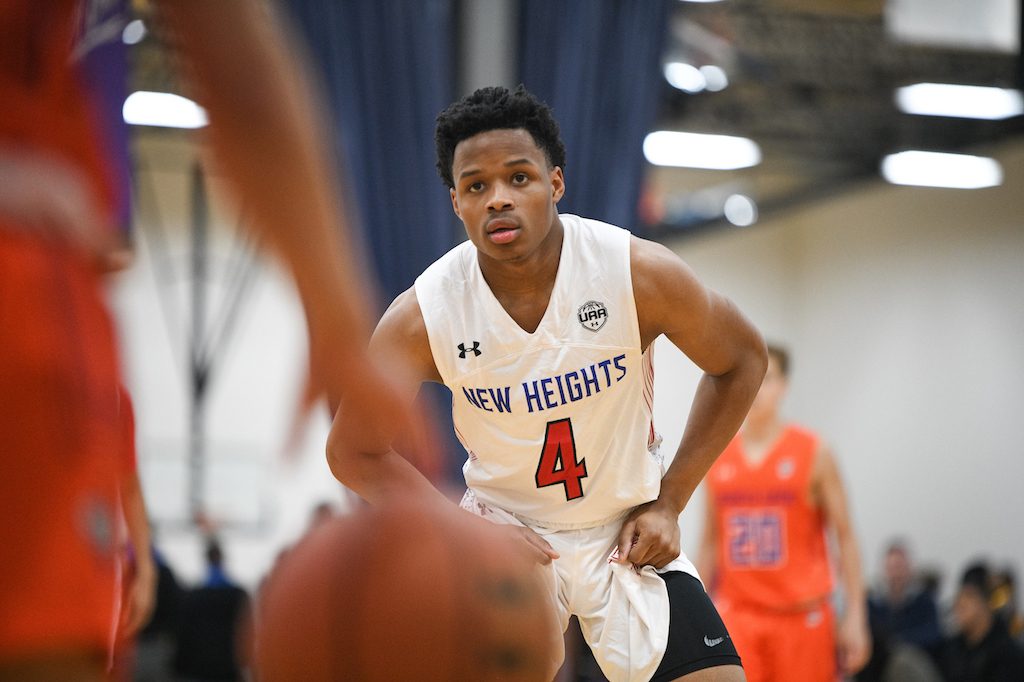 Ryan Myers is another one of those prospects in the 2020 class that is flying under-the-radar. After leading New Heights (NY) in scoring throughout the weekend at 15.8 points per game, Myers certainly elevated his stock.
He is a crafty left-handed guard who will always be aggressive offensively. He could be considered a scorer in most situations but he was capable of making the right plays for his team. Ryan sits at 6-foot-2, has range from deep, and can finish through traffic while taking contact from his opponents.
Samad Hines is a contributor for Mars Reel from Atlanta. You can follow him @Mod_Hines