On the biggest stage of Florida high school basketball, the University School Sharks did not disappoint. In fact, U-School made it look like a breeze. University School (27-4) decimated the Andrew Jackson Tigers, 72-46, to win its second consecutive Florida Class 5A state championship at the RP Funding Center in Lakeland.
With the victory, the Sharks become the fifth different Broward County program to repeat as state champions, joining Blanche Ely, Dillard, Westminster Academy and Pine Crest.
While repeating in any sport on any level is difficult, it's especially impressive when considering the Sharks did it without one of the best players in the country. Duke signee Vernon Carey Jr. has been unavailable since injuring his ankle in the regional final against Westminster Christian.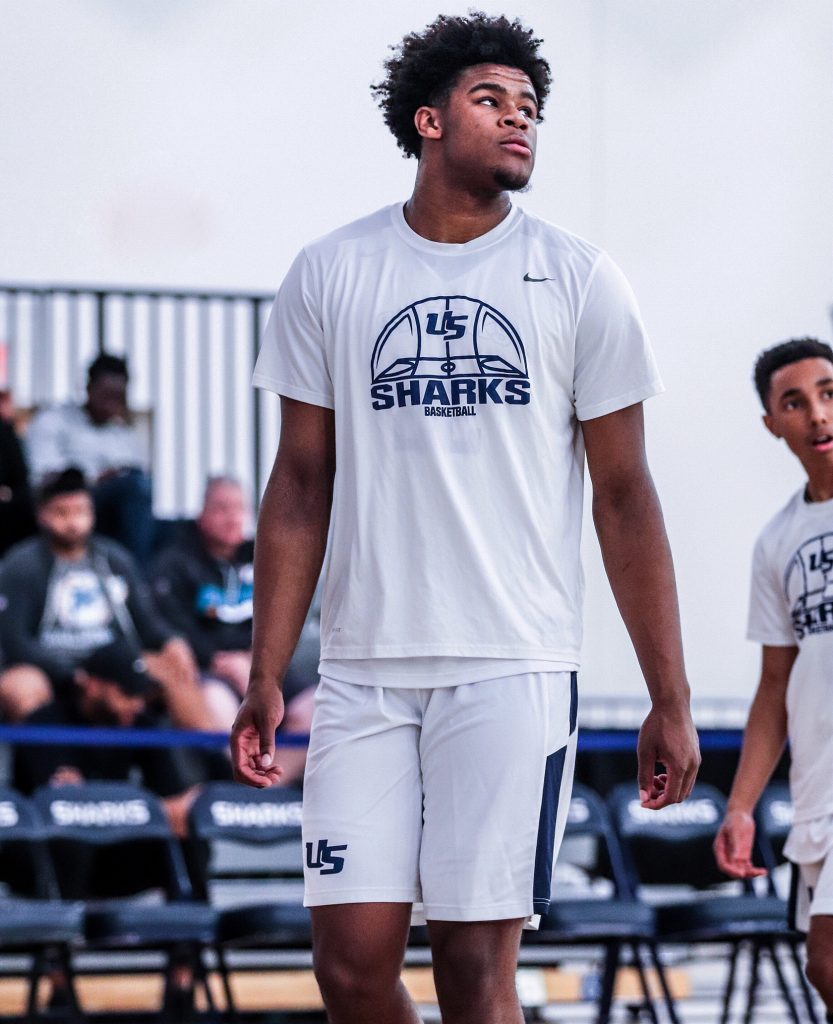 Photo: Chelsea Bowman, Blueprint Pro
So just how did University School make replacing a 6-foot-10 275-pound center look so effortless?
For one, Jace Howard raised his game. After scoring 12 points in the semi-final blowout of The Villages Charter, Howard led University School with 17 points and 6 rebounds over Andrew Jackson (25-7). Scottie Barnes and Roger McFarlane chipped in with 13 points each.
All three players are juniors, and they will most certainly will be returning next season after helping beat two final four teams by a combined 64 points.
"I think our future is exceptionally bright, just because of the guys that we have and knowing how hard they're going to work," said head coach Jim Carr to Boxscorereport.com. "We should be back here for many years to come. This is our only goal, the state championship."
Similar to the semifinal, U-School put this one away early. After a 14-point halftime lead, the Sharks held the Tigers to just 4 points to take a commanding 52-25 lead after three quarters. Even without the high percentage baskets and dunks from Carey, the Sharks still managed to shoot 54 percent from the field for the game. On defense, the Sharks forced 18 turnovers.
Davin Daniels led the Tigers with 9 points.
Looking at the Future:
Is it over for the Sharks? Not so fast…
Checking in at No. 22 in the latest USA TODAY Super 25 rankings, U-School will now hope for an invitation to the GEICO High School Nationals in New York City.
Only a select few state organizations allow teams to compete in the GEICO Nationals: Arizona, Florida, Georgia, Nevada, North Carolina (private schools), South Carolina (private schools), Utah, Washington along with members of the Baltimore Catholic League and the DCISAA conference in the D.C. metropolitan area. National prep schools like La Lumiere (IN) and Sunrise Christian (KS) are also eligible.
University School would be ranked No. 10 in the USA TODAY poll among teams that are eligible to qualify for the eight-team field. Plus, a signature win in the Florida state championship will likely boost their resume for the selection committee.
Three of the Sharks' four losses have come against opponents ranked in the Super 25 poll: No. 4 IMG Academy (FL), No. 14 Sierra Canyon (CA) and No. 15 Sunrise Christian (KS).
Last season, the Sharks stood on the door-step of a national championship before falling to Montverde Academy (FL) 76-58. Current Duke star R.J. Barrett led the way for the Panthers with 25 points and 15 rebounds en route to the schools fourth national title.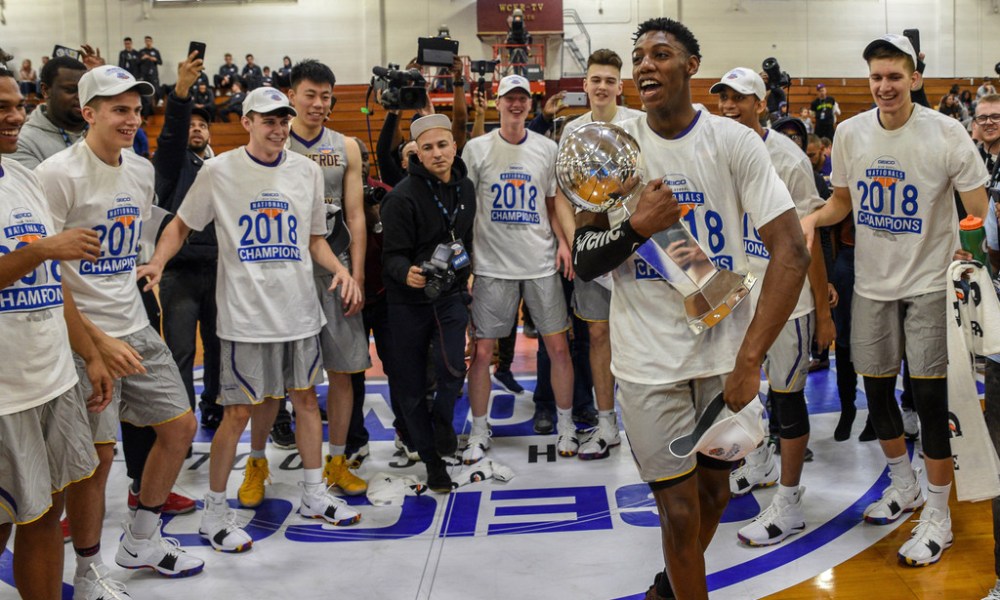 Photo: Dennis Schneidler, USA TODAY Sports
If the Sharks were to get the call, what is the status of Vernon Carey?
After scoring 12 points on 5-of-16 shooting in last season's national final, could the big be on a revenge tour for a stop at a championship this season or is he Durham bound? Either way, the contributions of the Sharks all-time leading scorer to another Florida title were seemingly unquestioned this season and in his career at University School.
"This is a great group of kids," said Carr. "They haven't lost a district game in two years. They haven't lost a regional game in two years. They haven't lost to true Florida state high school association team in two years. They've done some special things."
Michael Costeines is a contributor for Mars Reel based in South Florida