The basketball talent in the state of Florida is endless.
On the horizon to take the mantle is 2021 prospect Wesley Cardet. Cardet is a six-foot-five guard out of Northeast High School in Fort Lauderdale. Cardet wrapped up his sophomore season in breakout form averaging 21 points, 10 rebounds, and five assists per game for the Hurricanes while being named to Broward County's 9A-7A basketball First Team by the Sun Sentinel.
According to 247Sports, Cardet is ranked as the third best player in the state of Florida and No. 30 nationally in the Class of 2021. He has received interest or offers from numerous schools such as the University of Southern California, Iowa State, Clemson, Miami, and Florida. On the AAU front, Cardet will be running with Team Breakdown (Miami, FL) of the Under Armour circuit.
I spoke with him about his basketball plans moving forward this year
1) What are your expectations for Team Breakdown and what has that experience been like for you in the past?
Cardet: My plans for Team Breakdown are to become a better player and learn more about the game from the great players and coaches around me. The past season for me went really well and I expect to continue to grow.
2) Is there a part of your game you want to work on during the AAU season?
Cardet: I want to continue to work on my leadership skills and being vocal on the court.
3) Is there a player during AAU you enjoy playing with?
Cardet: I really enjoy playing with the whole team because everyone brings it on the court each time whether it's in a game or in practice.
4) Is there a player on the AAU circuit you have or want to play against?
Cardet: It doesn't really matter who I go against. I'm going to bring it every time I step on the court.
5) Did this past high school season prepare you in any way for AAU?
Cardet: My high school season went great for me. It taught me how to be a leader and motivator. As a team we faced a lot of adversity, but so much growth came from that.
6) What would you say is the greatest strength in your game?
Cardet: My greatest strength I believe is my work ethic. I'm committed to getting better.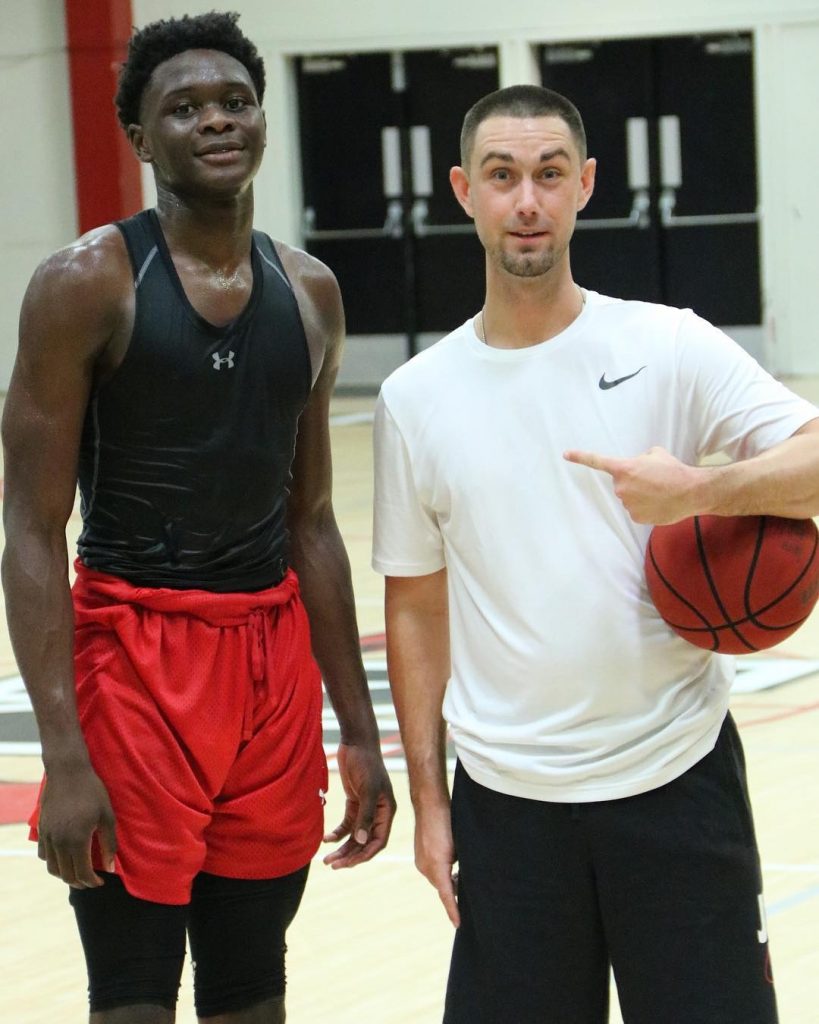 Photo: Down South Hoopz | IG: @dshoopz
7) How much have you thought about your college recruitment?
Cardet: There have been a number of schools who have offered me, but my main focus right now is not on my college recruitment.
8) Is there an NBA player you look up to or like to model your game after?
Cardet: I like the combination of Kyrie Irving's handles, Russell Westbrook's toughness, and LeBron James's basketball IQ.
9) Greatest basketball memory or accomplishment for you at this point in your career?
Cardet: My greatest memory was when I broke the scoring record at the Miami Hoop Hall invitational this past season. (Cardet scored 31 points on 11 of 20 shots from the floor while grabbing 8 rebounds against North Miami).
Michael Costeines is a contributor for Mars Reel based in South Florida