With the NBA Draft fast approaching, the NCAA Tournament already finished and D-I players having a better idea of how their futures may look like if they stay in school or try to make the leap to the pros, it's also time for the remaining uncommitted HS seniors to make a decision.
Here, we take a look at the top uncommitted prospects from the Class of 2019 and where they may end up playing their (probably just one-season) collegiate careers before they make their official announcements in the coming days.
PF Matthew Hurt (John Marshall Senior, MN)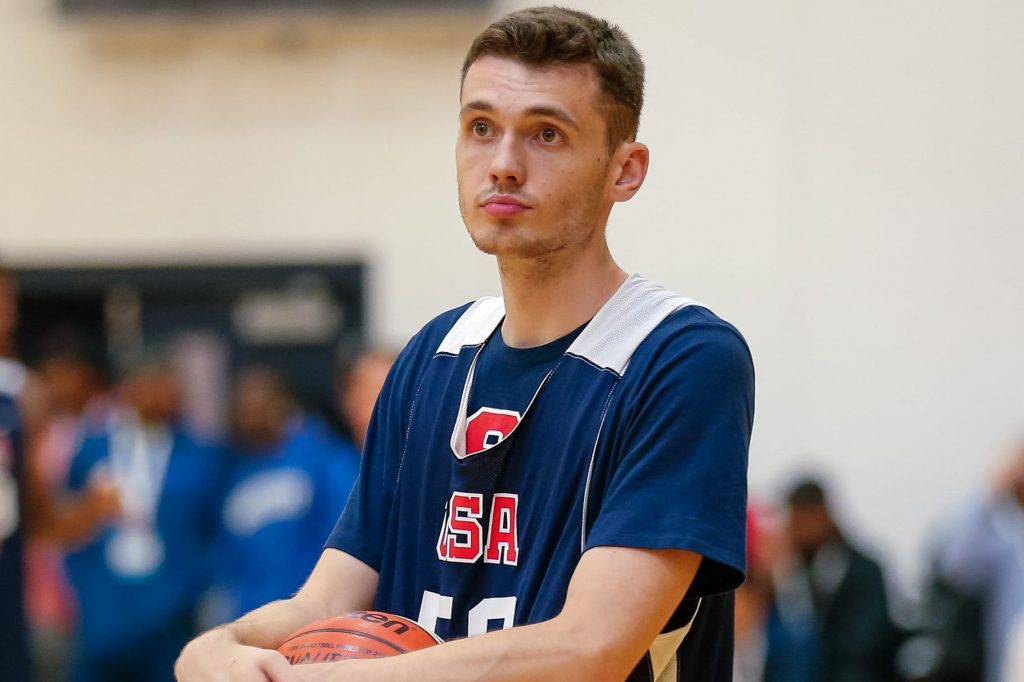 Photo: Isaiah J. Downing-USA TODAY Sports
Just a few weeks ago, during the McDonald's All-American Game, Hurt told the media that his decision would go down on April 19— one day before his birthday. At that time, he also declared that his focus in the recruiting process was on Duke, North Carolina, Kentucky, and Kansas. Talk about some blue-bloods.
Currently, the Blue Devils have one of the strongest classes in the nation that features names like Vernon Carey, Wendell Moore, and Boogie Ellis. The addition of a versatile player such as Hurt, along with the return of Tre Jones for another season, would put Duke at the top of next season's favorites for the championship.
Kansas would welcome him much more than the Blue Devils though. The Jayhawks have struggled in the recruiting process and don't have any Top-100 players coming in next season. Matthew Hurt could be the missing piece for a team that failed to make it past the second round in the NCAA Tournament, losing to Auburn.
The state of Minnesota hasn't produced top-tier talent lately barring Tre and Tyus Jones. Judging by their decision to join Duke, I'm leaning towards Hurt making the same trip and playing for the Blue Devils next season.
PG Cole Anthony (Oak Hill Academy, VA)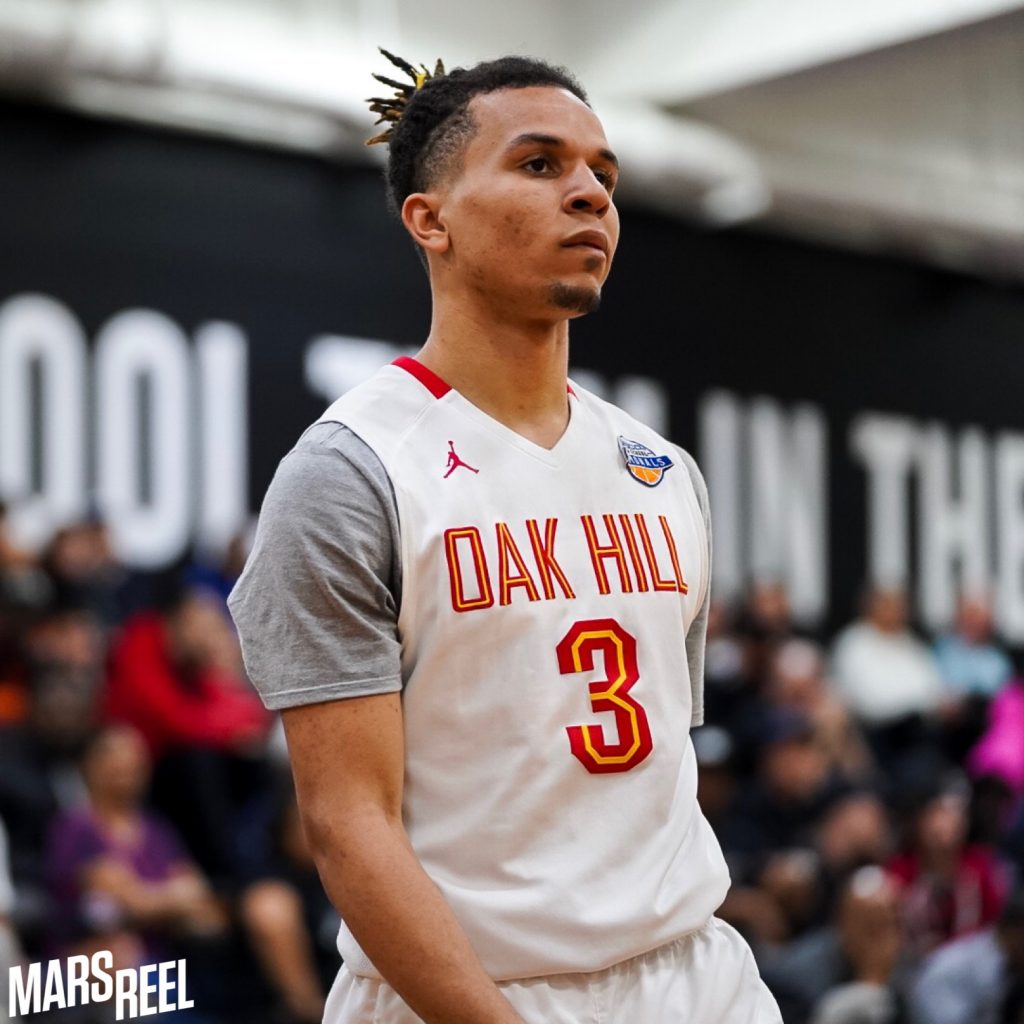 Photo: Hector Martinez, Mars Reel
Considered one of (if not) the best players of the 2019 class, Cole Anthony is delaying his decision and increasing the tension. It looks like his decision will come on April 20 (one day after Hurt's) and he's currently considering North Carolina, Oregon, Georgetown, and Notre Dame.
Anthony's list is somewhat surprising by traditional standards. Heralded prospects look at heralded colleges, but only North Carolina has been a constant in the Final Four over the past 10 years (Oregon reached it in 2017). All in all, though, it feels like UNC is actually leading the pack, as expected.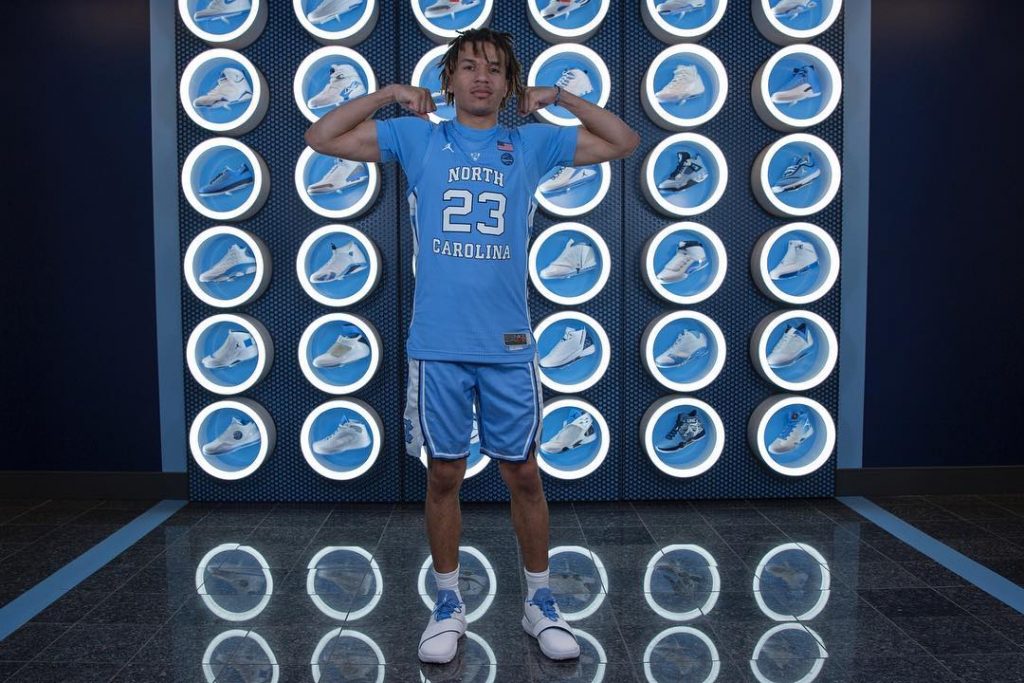 Photo: Cole Anthony IG (@the_cole.anthony)
With Coby White already declaring for the upcoming NBA draft, there is a glaring hole at the point guard position for the Tar Heels. Enter Cole Anthony.
The shooting guard spot will also be vacant after North Carolina loses important seniors Cameron Johnson and Kenny Williams to graduation. Anthony can cover both positions given his vision and shooting prowess.
The best shot at winning a chip in his short-to-be college spell goes through North Carolina joining Armando Bacot, another 2019 standout. So that's why I'm predicting the Tar Heels for Cole Anthony.
PF Trendon Watford (Mountain Brook, AL)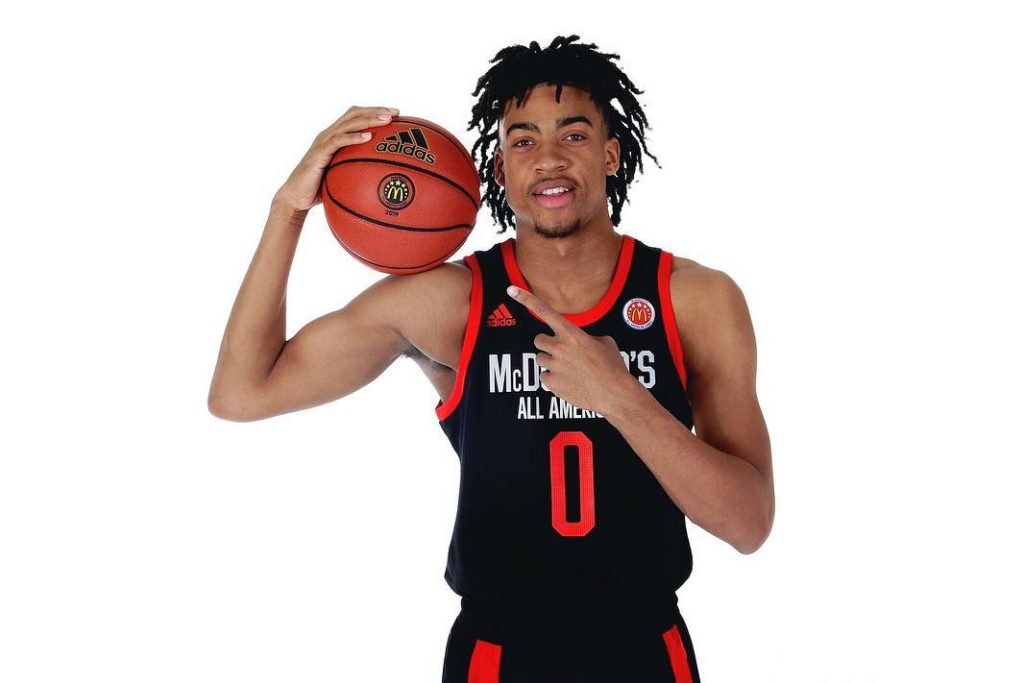 Photo: Brian Spurlock-USA TODAY Sports
Trendon Watford might be the best prospect to come out of Alabama since DeMarcus Cousins from the Class of 2009 or two-time Alabama Mr. Basketball John Petty from the Class of 2017.
With his decision coming on April 20, Trendon Watford is strongly considering Alabama, Indiana, LSU, Memphis and a late entry into the race being Duke.
Most recruiting experts believe Memphis and LSU are the favorites, with Memphis getting the most attention. The case for Memphis is clear. The Tigers already gained James Wiseman, the No. 1 prospect in the nation according to ESPN, and putting another big of Watford's caliber next to him could propel them up the rankings even more.
Still, it's important to keep in mind that these are just high school seniors. They change their minds, and sometimes they surprise us. And if had to pick a surprise school among any of the prospects listed in this feature— I'd choose Trendon Watford to Alabama.
The Crimson Tide might be the college to ultimately snatch (or rather keep) Watford from anybody else's claws. Newly appointed head coach Nate Oats has already displayed a knack on the recruiting trail. He convinced star players John Petty and Kira Lewis Jr. to stay at Alabama after they considered transferring. And he gained a commitment from 4-star center Raymond Hawkins.
Trendon Watford would be a huge pick-up for an Alabama squad that will be battling for in-state supremacy over an Auburn program that is on the rise.
PF Jaden McDaniels (Federal Way, WA)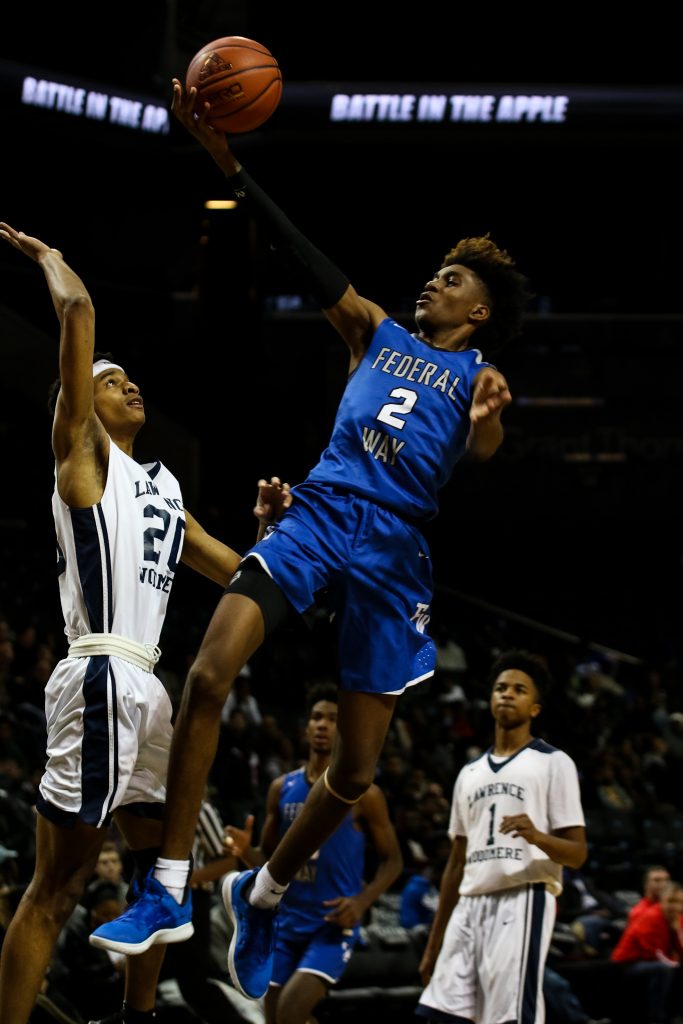 Photo: Brandon Hill, B.Hill Photography
Jaden McDaniels may be one of the most unique players to grace the court in this year's class. He is a versatile do-it-all kind of player. Which team wouldn't want the second coming of Kevin Durant on its roster?
As of now, it's said that Jaden is leaning towards hometown option Washington or San Diego State, although Kentucky, Texas, and UCLA have also made his final list.
San Diego State doesn't have any top-tier recruit joining the Aztecs as of now. Texas has three Top-60 prospects becoming Longhorns and could become a serious threat. UCLA could be affected by the departure of head coach Steve Alford, who led Jaden's recruitment during the season.
The best-positioned colleges, in my opinion, are Kentucky and Washington. The Wildcats are always a good option, but the word out there is that McDaniels might shy away from them as he doesn't fit their massive spotlight and the attention they gather, with McDaniels preferring to maintain a low-key profile.
Washington, on the other hand, has been building a strong program lately. They won the Pac-12 regular season and have already secured the commitment of big-man Isaiah Stewart and could pair Jaden with him in what could be an unstoppable frontcourt come next season.
Not only that, but also the fact that McDaniels would remain close to home could be the defining piece to help him take that decision. Had I to bet, I'd put my money on this scenario.
SG Cassius Stanley (Sierra Canyon, CA)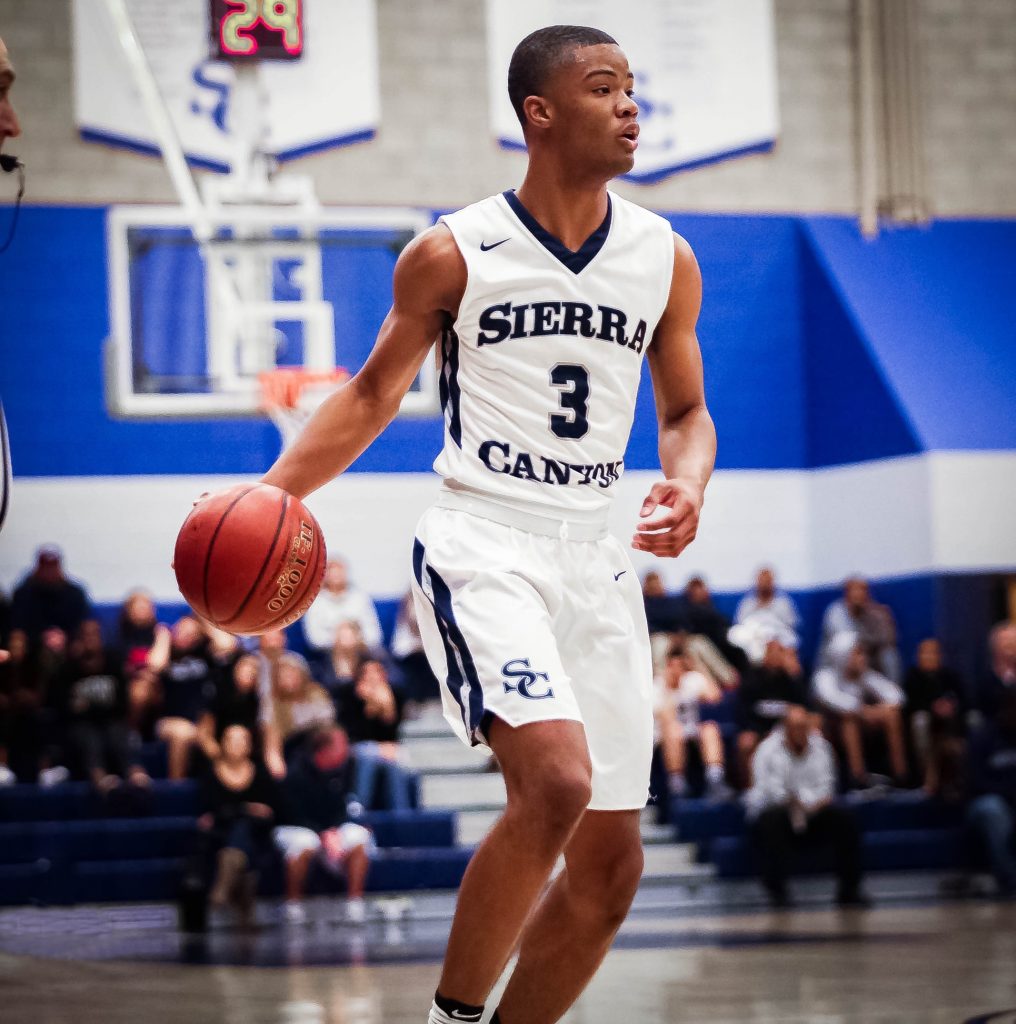 Photo: Dreamers Athletics
Cassius Stanley has been considering three schools since he announced his list of finalists back in September.
But now enters Duke into the equation. No one considered the Blue Devils and they weren't part of Stanley's list of finalists. But we all know how things can change with  such blue bloods. Cassius added them to his picture, visited their campus this past weekend and now Duke looks like a serious threat to land Stanley.
We're also just a couple days past UCLA's naming of new head coach Mick Cronin. And that could swing his decision.
Oregon and Kansas would also be intriguing fits for Stanley. He's already taken visits to both schools.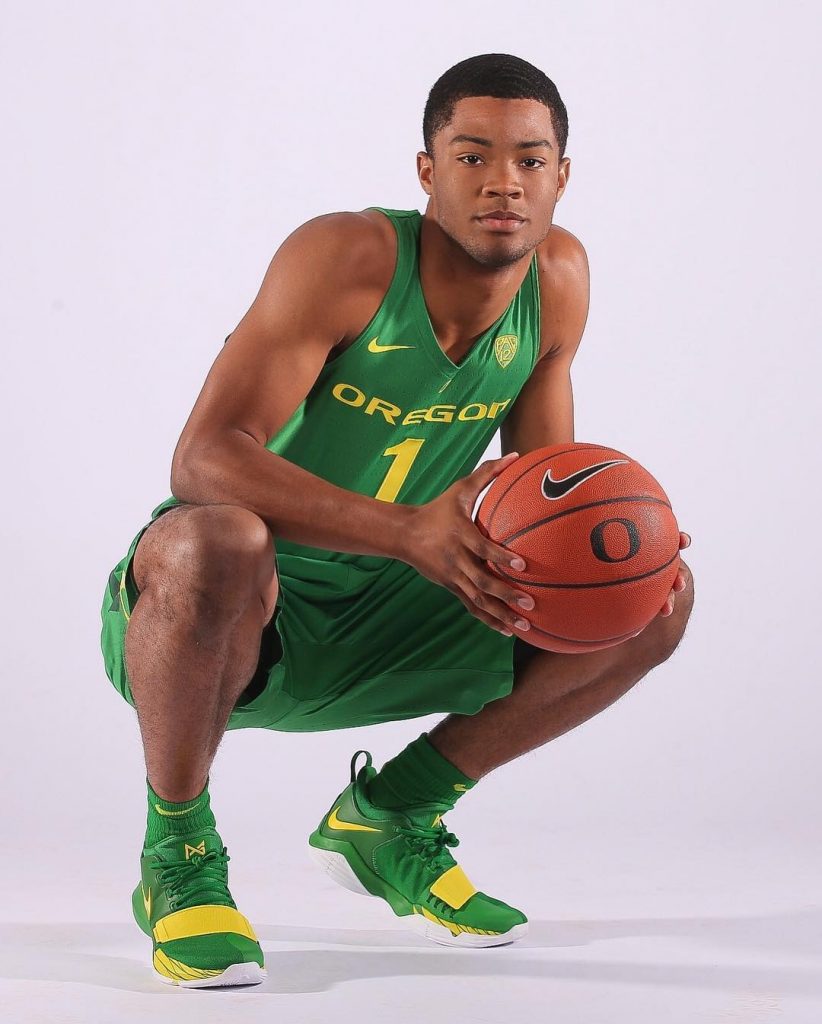 Photo: Cassius Stanley IG (@cassiusstanley)
Given what the four schools have done already and their current situation, I'd lean toward Oregon landing Cassius Stanley.
Yes, he would leave California for the first time in his career. Yes, he would turn down a blue-blood in Kansas. Yes, Duke might be considered the rising favorite. But Oregon always looked like the strongest of options along the way, and with CJ Walker, Isaac Jonhson, and Chandler Lawson (all Top-100 recruits) already signed, the Ducks could have one of the best classes of the nation and make a deep run next March.
SF Precious Achiuwa (Montverde Academy, FL)
The last of the players covered in this article is Precious Achiuwa, another prospect more than ready to play at the next level. The forward from the Bronx looks like a probable Husky come next season. UConn is ahead of the pack right now, with most experts predicting a partnership between the player and the Connecticut college, although there may be something brewing elsewhere.
What's that, you ask? Lester Quinones. The four-star guard from IMG Academy, also based in Florida, has a strong connection with Achiuwa (they played AAU ball for the same team) and being uncommitted too, they may join forces far from UConn.
Quinones is interested in Memphis and with Wiseman already recruited, the addition of Lester and Precious would turn the Tigers into a powerhouse in a hurry.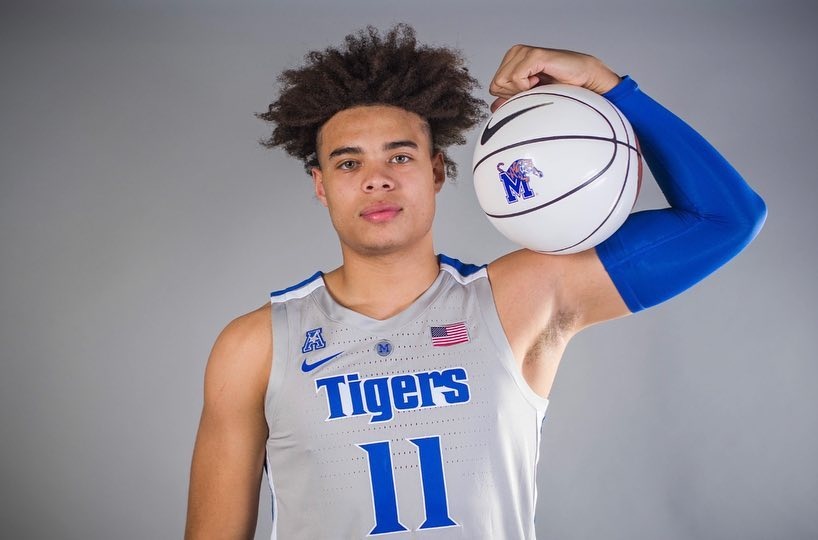 Photo: Lester Quinones IG (@effort_les)
Of course, Achiwua is the top-dog here and ultimately the decision will come down to the young's man preference, although the idea of partnering with Lester and potentially joining James Wiseman must be taken into serious consideration. Other than that, UConn would put the cherry on top of a cake that already boasts three Top-100 prospects for next season with the addition of Precious Achiuwa.
Antonio Losada is a contributor for Mars Reel from Spain. You can follow him: @chapulana