The national championship between Virginia and Texas Tech has come and gone. Worst of all, underclassmen from your alma mater are declaring for the NBA Draft and leaving college earlier than expected, thus weakening your squad for the upcoming season.
But don't worry… New faces will arrive on campus to lift your team to new heights.
This is Part 2 of our 3-part series in which we discuss some of the top recruiting classes heading into next season. In Part 1, we looked at four programs ready to advance further in the NCAA Tournament after taking early exits in March (we also included the NIT Champions Texas on that list).
Now it's time to tackle four programs that missed out on the Big Dance last season. Hold tight… Because every one of these recruiting classes is currently ranked among the Top 15.
Arizona | No. 2-ranked recruiting class | Missed the postseason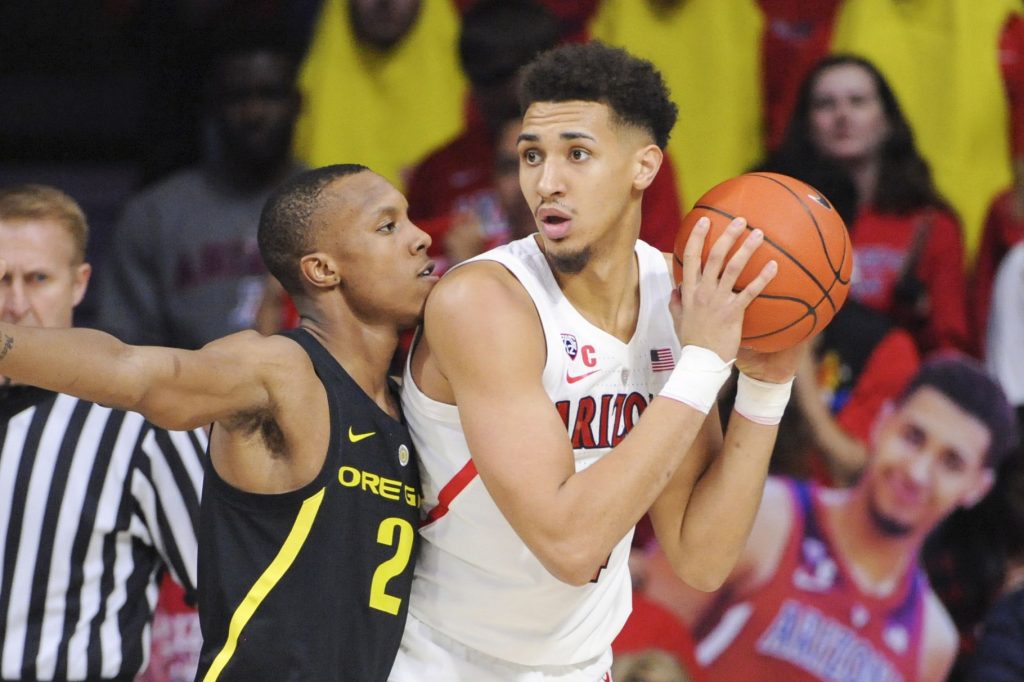 Photo: Casey Sapio-USA TODAY Sports
To be fair, Arizona has always been one of the strongest programs in the nation.
The Wildcats have posted a winning record in 35 straight seasons and were featured in the AP Top 25 Preseason rankings for seven consecutive seasons, until this year. It was kind of expected, but still disappointing— Arizona didn't make the NCAA Tournament this year.
Be sure things are about to change for the Wildcats. Not only will Arizona bring everyone back, but they'll also feature the No. 2 recruiting class.
Introducing first: Nico Mannion (No. 10 in the nation) and Josh Green (No. 11). Can't get much better. Arizona gets arguably the best point guard in the nation in Mannion (he's battling Cole Anthony for that title). Nico can do it all from the guard positions. He's got the vision. He's got the high IQ. He's got handles. Oh… And he can get you buckets around the rim and well outside the three-point line.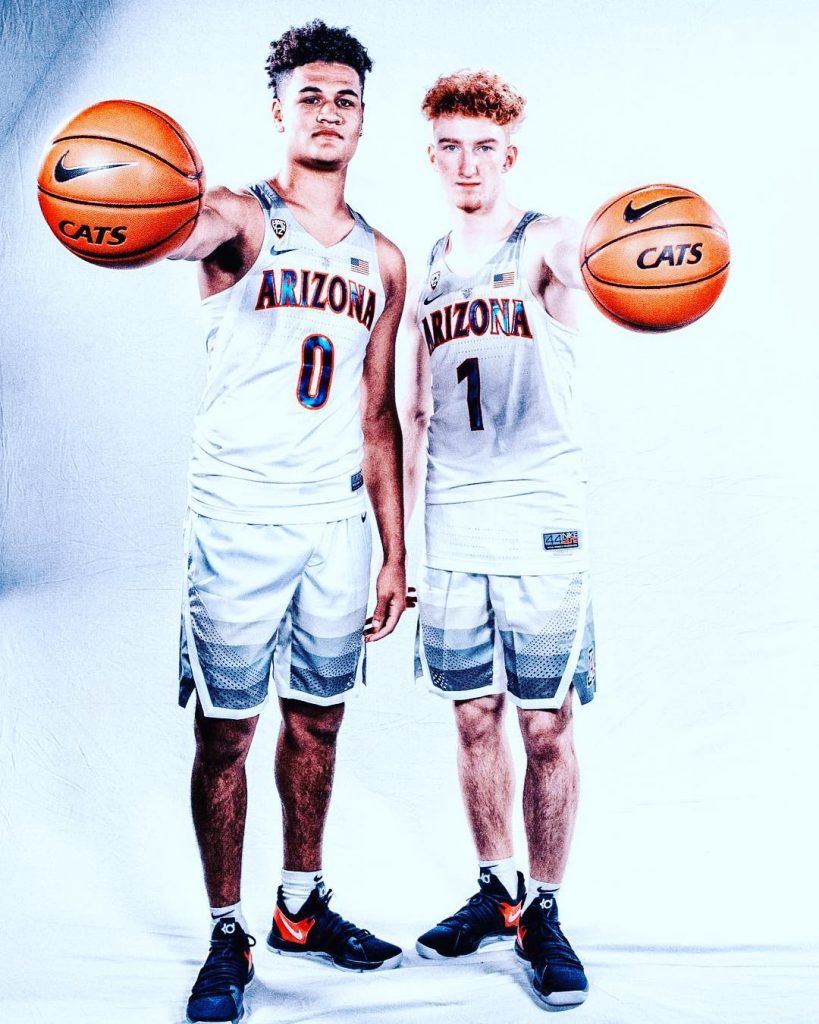 Photo: Nico Mannion IG (@niccolo)
And what about Josh Green? Hailing from Australia, you wouldn't be far off thinking he's the next Ben Simmons. He recently won the GEICO Nationals with IMG Academy. It's hard to find a more complete guard out there. Pairing Mannion and Green in Arizona's backcourt will be a sight to behold, trust me.
Oh, and if you think we were done, wait a little bit. It seems the Wildcats weren't pleased with just that, so they also got No. 35 Zeke Nnaji and No. 54 Terry Armstrong. That makes four almost-top 50 players in one class.
Zeke Nnaji might not be as praised as the prior two players in terms of pro potential, but he definitely has enough to excel at the college level. He showed a dominance in the paint in high school, and he can stretch the floor too, being very agile. Terry Armstrong will probably come in as a bench guy, but expect him to get a lot of minutes because he can play multiple positions being a 6-foot-6 guard.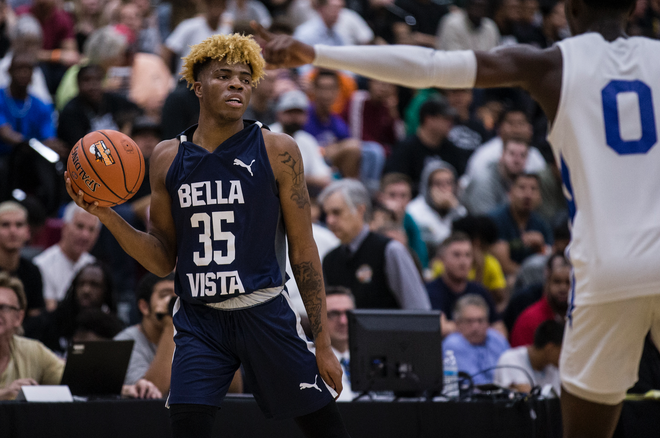 Photo: Sean Logan/Arizona Republic
After a rough season in which Arizona has experienced a lack of postseason play after making the NCAA Tournament for six consecutive years, they can already start planning ahead for next season. The Wildcats are about to turn some heads with this class.
USC | No. 5-ranked recruiting class | Missed the postseason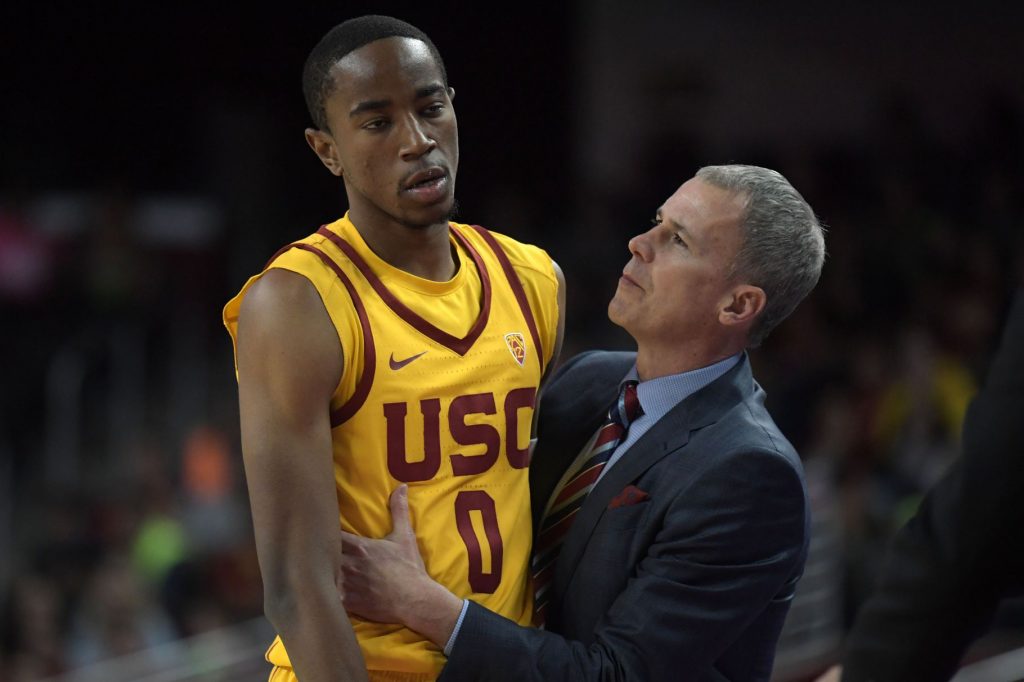 Photo: Kirby Lee-USA TODAY Sports
While USC brings all the glam to the gridiron, the Trojans have never been a staple when it comes to hoops. The Trojans can point to several pro players which have passed through the program— O.J. Mayo and DeMar DeRozan. However, that hasn't translated to success in the NCAA Tournament.
But next season, things may look different and perceptions changed in Southern California. The Trojans won't have Kevin Porter Jr., who is entering the NBA Draft. That's a low blow, but the in-coming recruiting class has something to say about that. USC's No. 5-ranked recruiting class features two Top 20 talents in Isaiah Mobley (No. 17) and Onyeka Okongwu (No. 20)
With senior Bennie Boatwright graduating, it's expected that Isaiah Mobley will patrol the interior from day one. The 6-9 forward out of Rancho Christian is the top-ranked prospect from the state of California. Mobley is a versatile four, displaying an ability to score from inside and outside thanks to his stretched range and high-motor on both ends.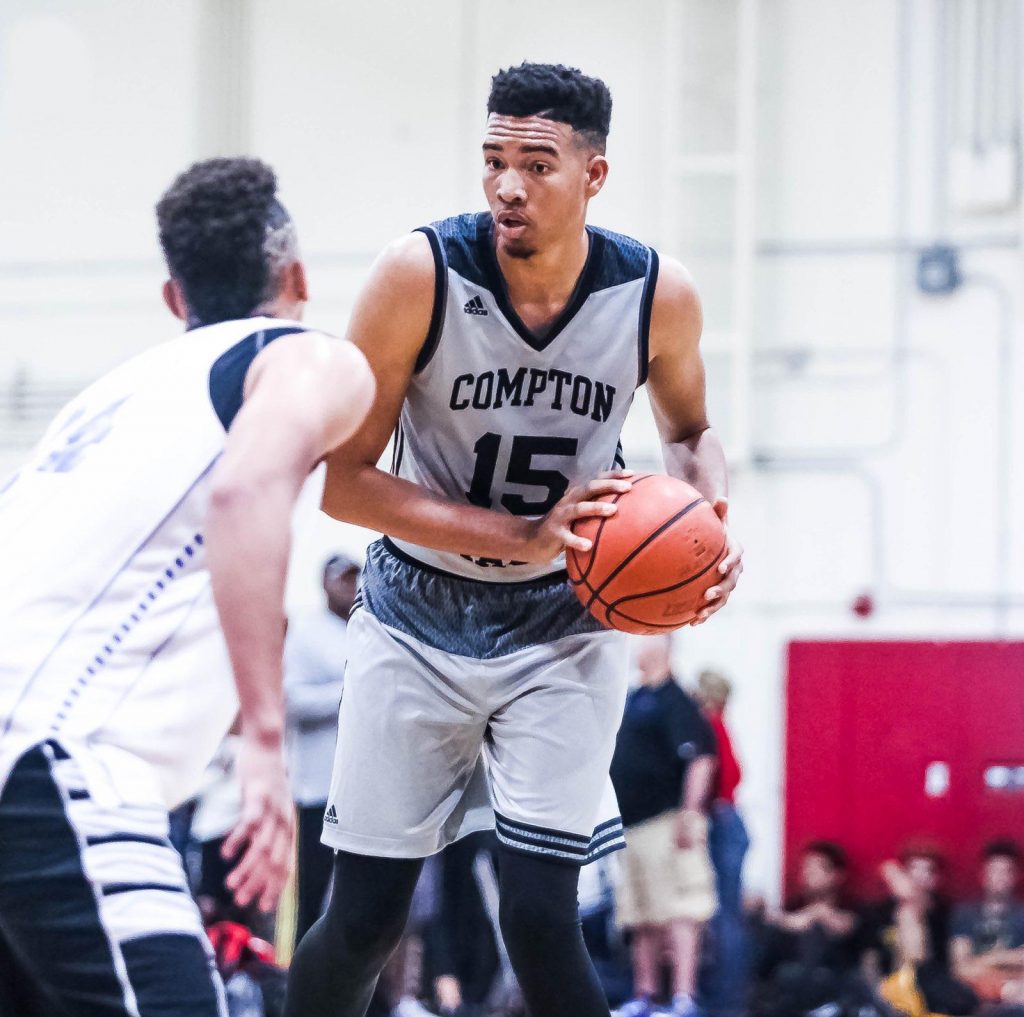 Photo: Dreamers Athletics
Onyeka Okongwu, from the popular Chino Hills school, will help Mobley in the paint. If the aforementioned Mannion-Green duo will do wonders in Arizona's backcourt, expect the same from the Mobley-Okongwu pairing in USC's frontcourt.
To round out an already terrific class, the Trojans also signed No. 52 Max Agbonkpolo, an athletic 6-8 wing capable of playing all over the floor. Finally, No. 126 Kyle Sturdivant will arrive from his home state of Georgia as a combo guard that's able to direct the game and score from all levels. And there's also Drake London, a star athlete that's a 4-star prospect in both football and basketball.
USC is definitely poised to make the jump next season and be a team that's ready to make some noise in March.
Georgia | No. 9-ranked recruiting class | Missed the postseason

What Georgia has achieved in terms of recruiting should come as no surprise. Head coach Tom Crean has a history of putting together top-ranked recruiting classes (previously at Marquette and Indiana).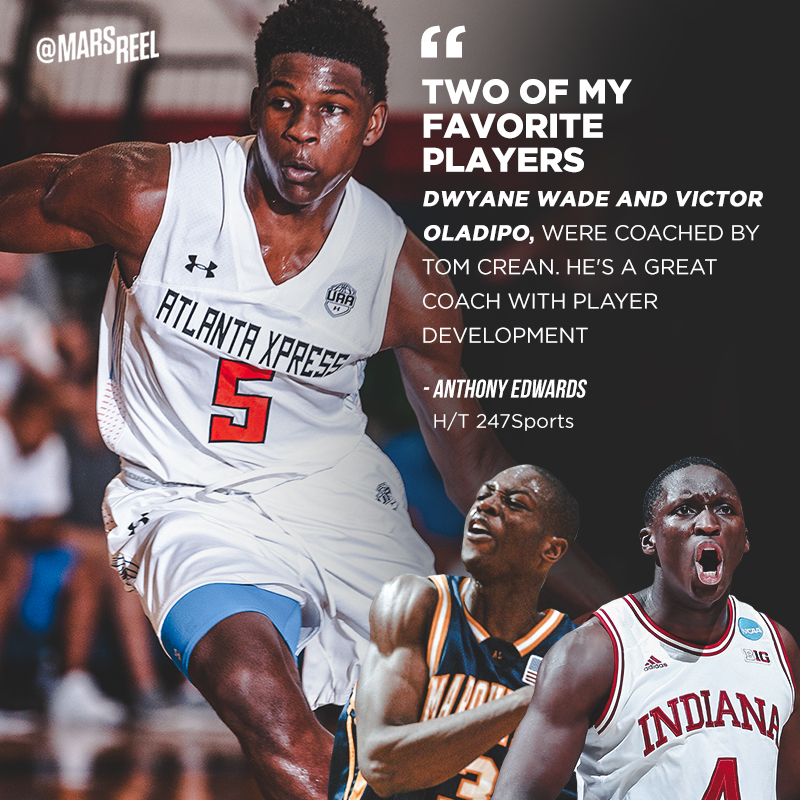 Georgia has only recruited a Top 10 player on two occasions. Anthony Edwards this year, and Lou Williams in 2005. But the story doesn't end there, because Georgia did its homework and also added three more Top 100 players in Christian Brown (No. 61), Jaykwon Walton (No. 69) and Toumani Camara (No 96). Quite a group of prospects, which was good for No. 9 in the nation.
No need to say much about No. 2 Anthony Edwards. He reclassified from the Class of 2020 to the 2019 class, and although you might have expected a drop in his ranking, it actually produced the opposite result. Only James Wiseman edges him in the national rankings. He is the best guard per the 247Sports composite rankings and the No. 2 guy overall.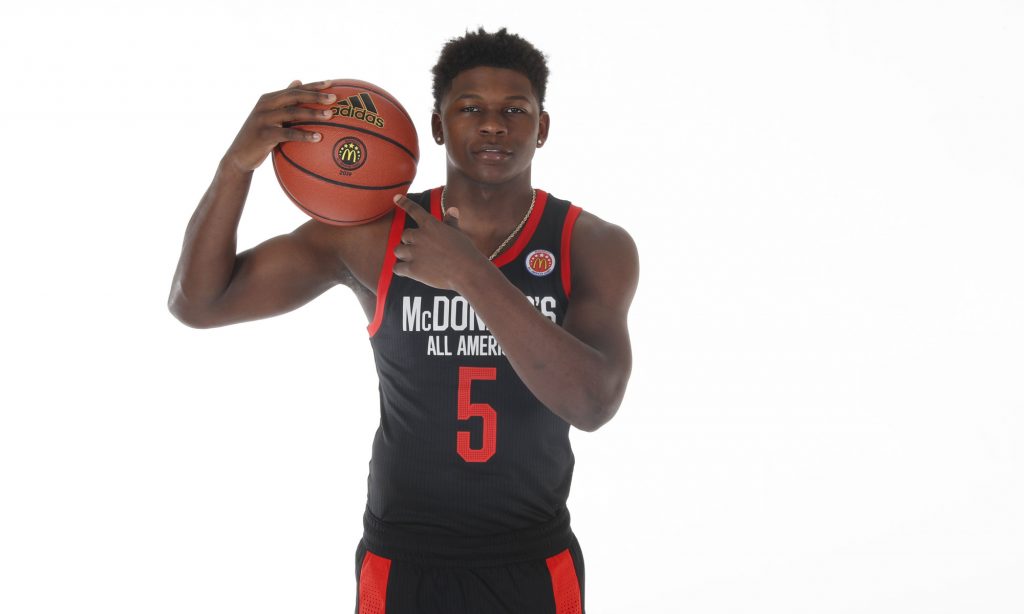 Photo: Brian Spurlock-USA TODAY Sports
Edwards definitely has the game to back it all up. You won't find a smoother guard in this year's class. He can score from distance and also bring the house down with mammoth dunks over any defender.
Getting Christian Brown, from heralded Oak Hill Academy, might be the ultimate under-the-radar move for Georgia. Brown was outshined by Cole Anthony during his senior season, but there's not many forwards with his ability. Best of all, he's a better defender than an offensive player, something to put huge value on when discussing college-level talent.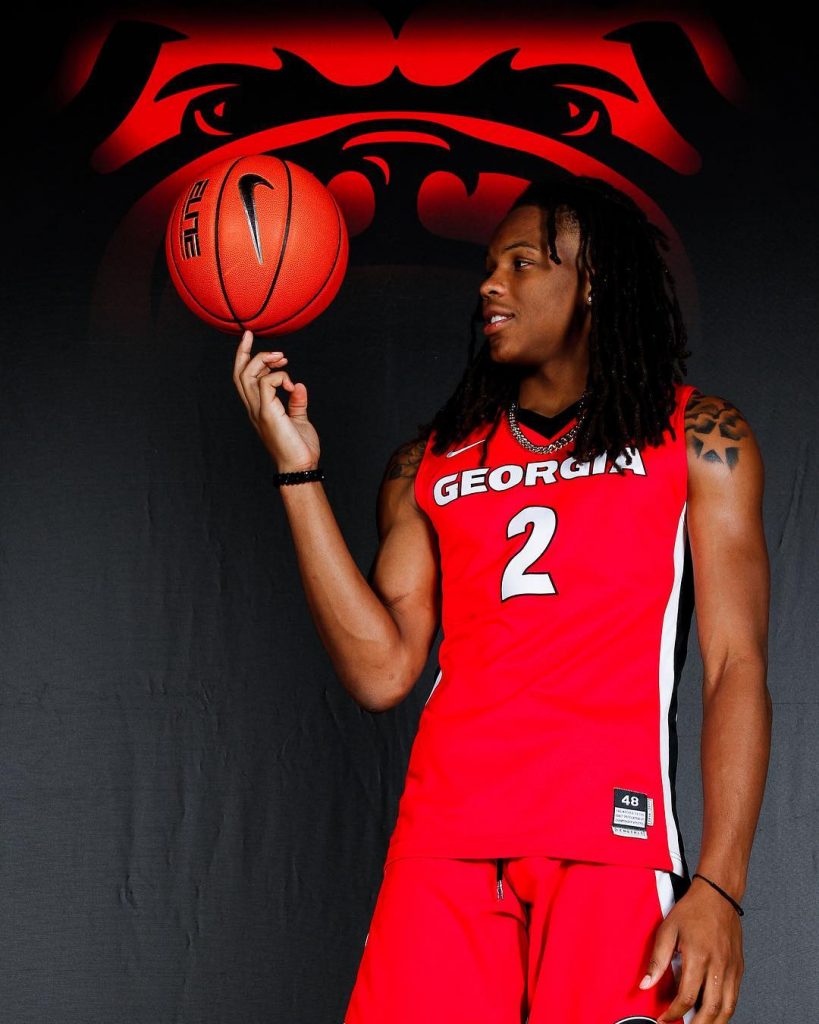 Photo: Christian Brown IG (@chriswitdabutter)
Although Jaykwon Walton and Toumani Camara may not be impact-players from the very first day they can become important pieces on the long run for Georgia. Only Edwards projects as a one-and-done player, but the other three will give the Bulldogs more than a solid foundation for success.
Memphis | No. 11-ranked recruiting class | NIT 2nd Round exit
Penny Hardaway came back to his alma mater to return the program to its winning ways, and it already looks like Memphis is on the right path.
It's not as though Memphis doesn't have any history. Although it was later vacated, the Tigers posted a 38-2 record and lost in the National Championship in 2008 led by Derrick Rose. Rose is indeed the best recruit Memphis has ever gained… That was until No. 1-ranked James Wiseman announced his decision to stay home. Wiseman committing was the first huge win for Penny… And what a win that was.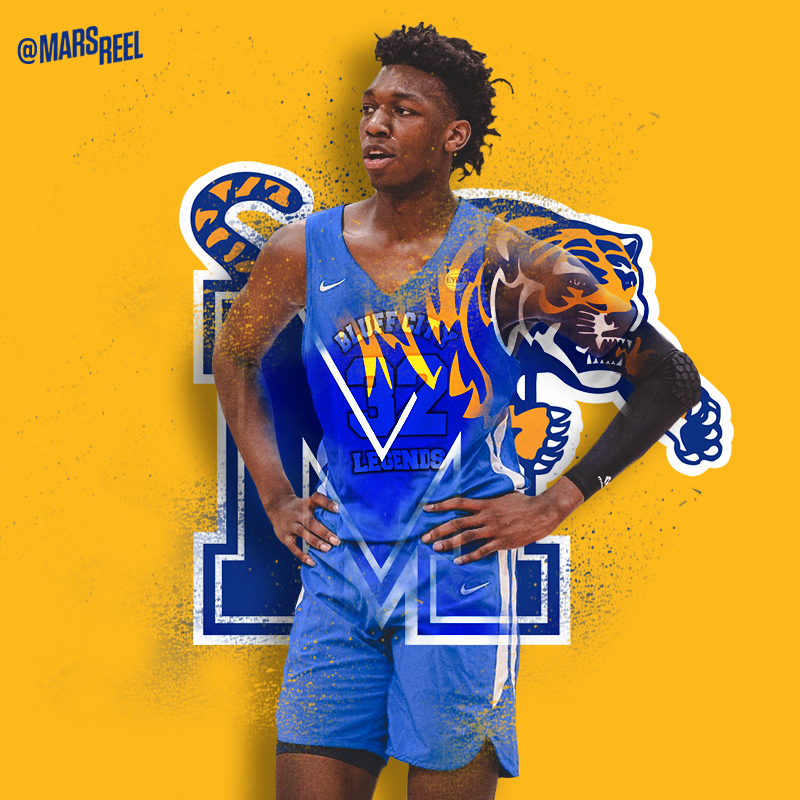 The McDonald's All-American, National POY, and Tennessee Mr. Basketball will be the leader of a team that currently has the 9th overall recruiting class, and the Tigers might not be done yet. Trendon Watford (No. 27), Lester Quinones (No. 65) and even Precious Achiuwa (No. 13) are still considering joining the Tigers.
Locked-in are three more Top 150 players. The highest ranked, No. 47 DJ Jeffries, ditched Kentucky to join Memphis. Not a lock to become a pro, but Jeffries is still talented enough to be one of the most prominent players on this Memphis team.
Photo: Chris Todd/Clarion Ledger
Jeffries will be joined by two other players that are very different. Damion Baugh (No. 134) is a combo-guard from Memphis. Baugh can play the two-spot, but he excels the most at the point guard position. On the other side of the spectrum is Malcolm Dandridge (No. 138), who is another local product from Memphis. Dandridge is the lowest-ranked prospect of this class, but he still has the upside to be an important piece thanks to his strong defensive presence.
And when you have someone like James Wiseman, a lot of your team's deficiencies can be erased. He's a sure thing to go pro in the 2020 NBA Draft. But for the time being, Memphis will definitely take advantage of him and put-on a good run during the NCAA Tournament.
Antonio Losada is a contributor for Mars Reel from Spain. You can follow him: @chapulana