If you're only a casual college basketball fan, then the final installment of this 3-part series is definitely for you. To round out our coverage of this year's top recruiting classes, we bring you four blue-blood programs that are poised to come back stronger than ever in the 2020 NCAA Tournament.
Just as a recap… In Part I we covered four programs that are ready to take a leap and advance even further in the NCAA Tournament after taking early exits a year ago. And in Part II we discussed four programs that are prepared to return to the NCAA Tournament after missing out last season.
Today… We enter into love-or-hate territory as we focus on some of the nation's biggest powerhouses.
Duke | No. 1-ranked recruiting class | Elite Eight exit in 2019
Duke pulled off a recruiting class for the ages last year by landing the Top 3 ranked players in the Class of 2018 (R.J. Barrett, Cam Reddish and Zion Williamson). That had never been done before.
However the ultimate outcome wasn't that great, with Duke failing to reach the Final Four after losing in the Elite Eight to Michigan State.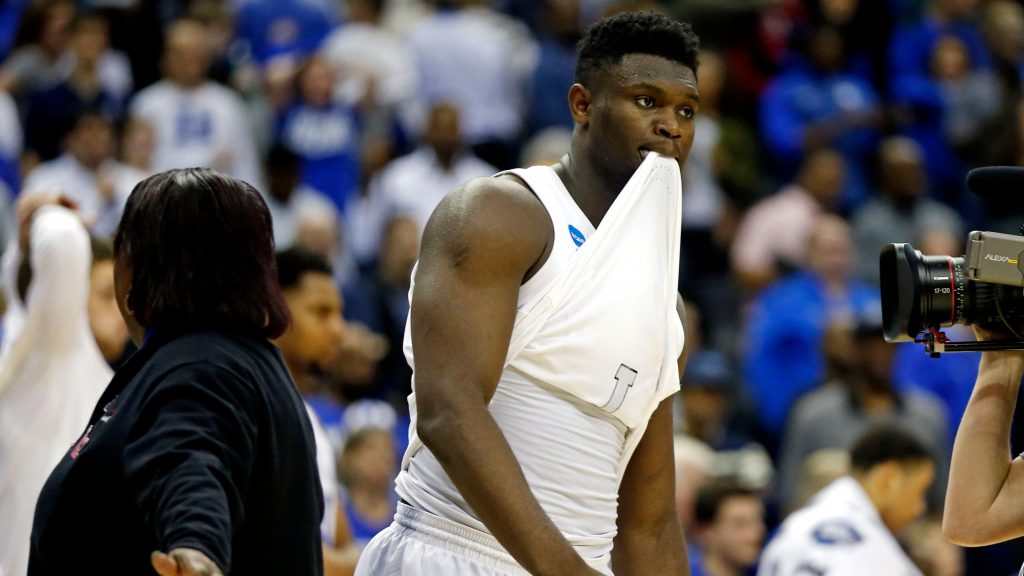 Photo: Amber Searls, USA TODAY Sports
Over the past decade, Kentucky has often been considered the top program when it comes to recruiting. However, Duke might be ready to take that mantle after these recent recruiting classes. No one thought the Blue Devils could top the 2018 class, but the 2019 group just might be even better. Although the Class of 2019 doesn't featuring the Top 3 players in the country, it has the No. 3, 8, 22, 29 and 34 in it.
Highlighting the pack of recruits are Vernon Carey and Matthew Hurt. While Carey was pretty much a lock for a while, having made his commitment way back in December, it was Hurt with his late decision who sprang the class up to its No. 1 ranking.
Carey is one of the most physically-ready players of the class. He shows that with his dominant interior game, and can stretch the floor at times to hit buckets from mid-range and beyond the arc.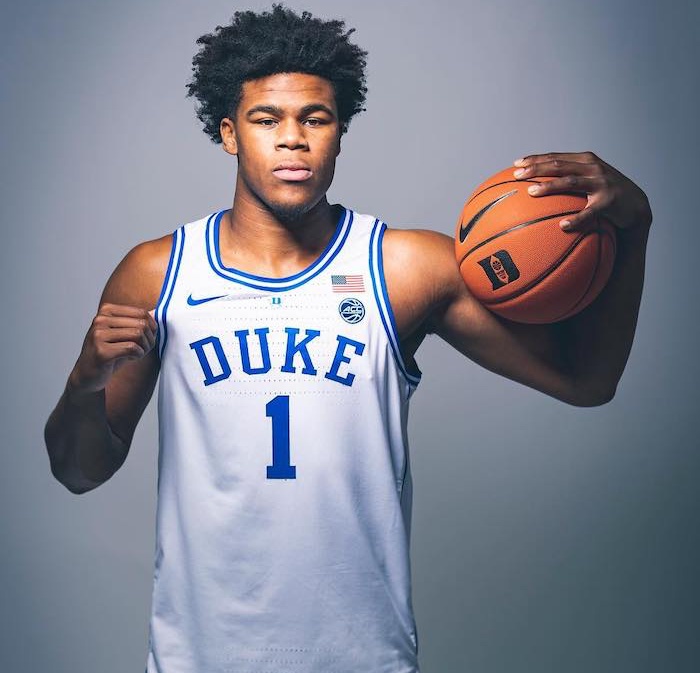 Photo: Vernon Carey IG (@vernoncarey)
Hurt has flown under the radar for a lot of time (which is kind of crazy because he's been a Top 10 player for three years now). He may not be the flashiest player out there, but you know you'll be boosting your scoring by playing him.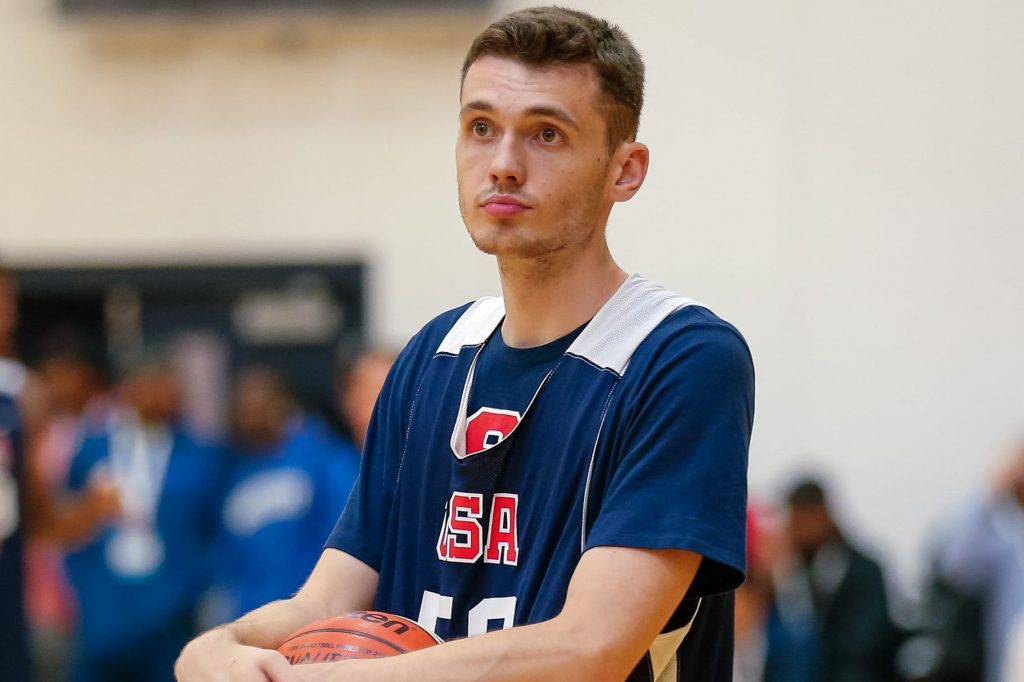 Photo: Isaiah J. Downing-USA TODAY Sports
Carey and Hurt, both of which were McDonald's All-Americans, would be more than enough to make a great class by themselves. The only thing is that Duke plays on another level and kept pounding on the recruiting trail.
After the departure of Barrett and Reddish, No. 22 Wendell Moore will remain in-state to play for the Blue Devils. You'll likely see him in the starting line-up. The No. 34-ranked player Boogie Ellis is more than capable of backing up returning point guard Tre Jones.
Tre Jones will be a key leader and mentor to guys like Boogie Ellis.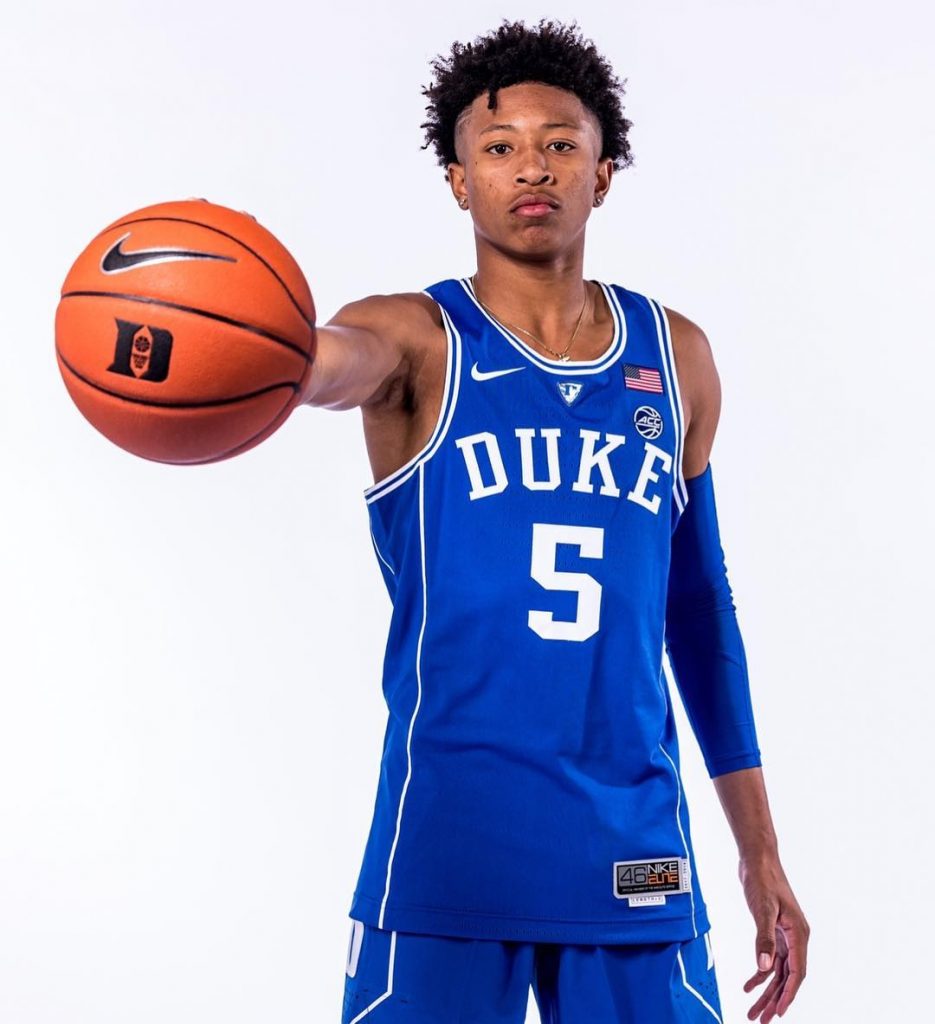 Photo: Boogie Ellis IG (@boogieellis)
The final commitment came from No. 29 Cassius Stanley from Sierra Canyon. Stanley choosing to suit up with the Blue Devils closes out a historically strong recruiting class.
There's only been three other recruiting classes to land five players that are ranked 34th or better. The others were UCLA '08, Kentucky '16 and Duke '18.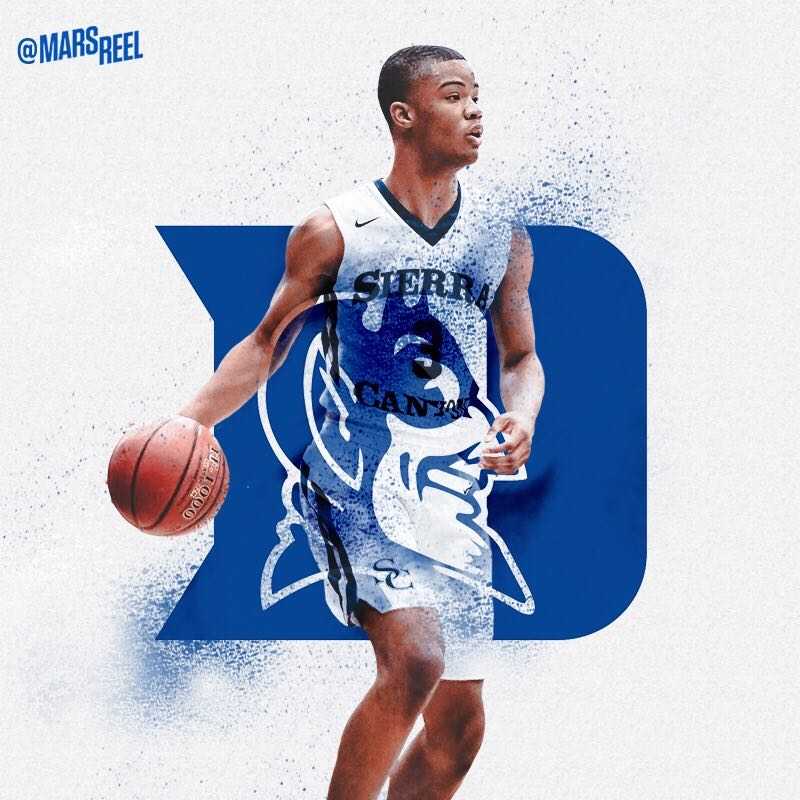 The goal will remain the same for Duke in 2020. Championship or bust…
Kentucky | No. 3-ranked recruiting class | Elite Eight exit in 2019
Earning a Top 5 ranking in the AP Preseason Poll has been a constant for Kentucky over the past decade. John Calipari's recruiting prowess never disappoints.
Although the Wildcats haven't landed a transcendent talent like John Wall or Anthony Davis lately (not that there are many players like that), they always end up with one of the most prolific group of kids, no matter what.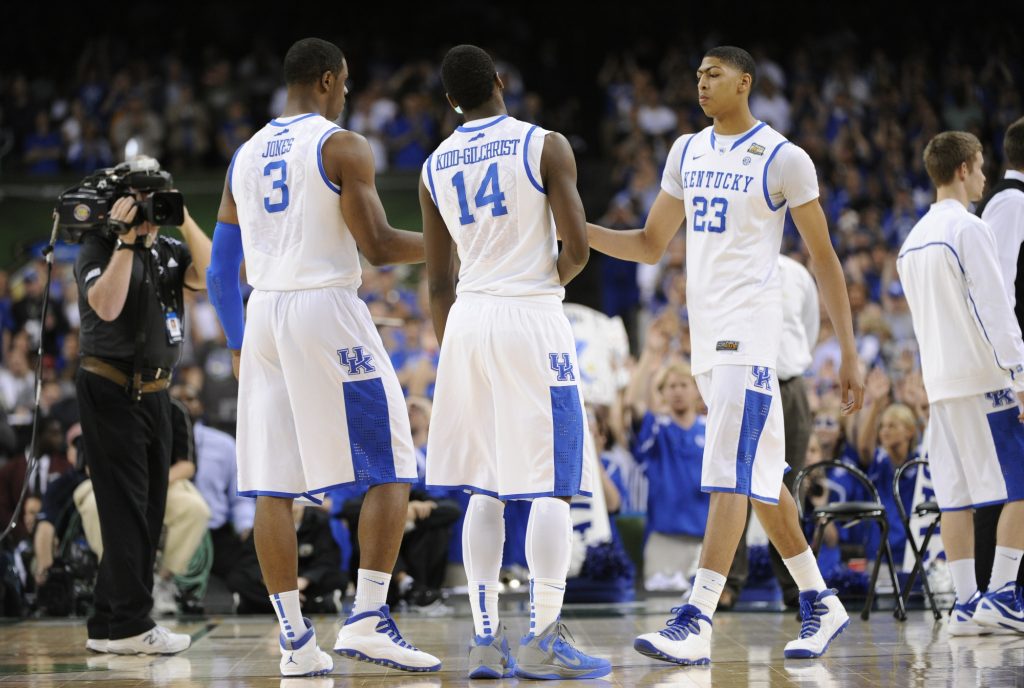 Photo: Robert Hanashiro/USA TODAY Sports
This year's recruiting class is nothing out of the norm. Kentucky won't have a problem filling the holes left behind by Keldon Johnson, Tyler Herro, and PJ Washington. Calipari went out and got the No. 3-ranked recruiting class, with only Duke and Arizona ahead. The class features three Top 25 players and one borderline Top 100 prospect.
The leading couple will be formed by No. 7 Khalil Whitney and No. 9 Tyrese Maxey, both of which made their decisions more than half a year ago. The former comes from N.J. and is considered one of, if not the best, wings in the Class of 2019. Whitney scores at will from every level, showing a motor hard to match by anyone on both defense and offense.
Maxey, a smaller-yet-stronger hooper, is another walking bucket with the vision and passing prowess to make leading a team look easy.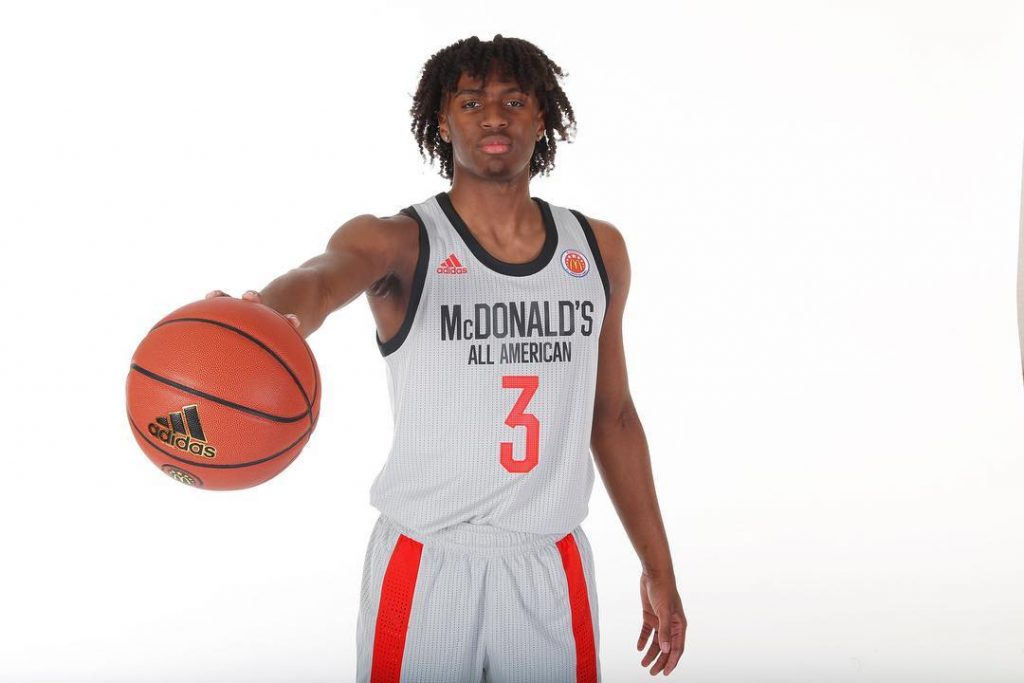 Photo: Brian Spurlock-USA TODAY Sports
The Wildcats were able to add more fuel to the fire with the addition of Keion Brooks in March.
Ranked at No. 23, Brooks is an athletic forward who will be your latest Kentucky starter in 2020— and then that'll be it. Brooks has practically admitted that he picked Kentucky due to Calipari's history of turning prospects into pros, so we expect him to be the average one-and-done case.
To round the class, No. 108 Dontaie Allen will continue his career in his home state of Kentucky. When looking at the elite level of this class, Allen might be viewed as a non-factor. However, don't rule out a potential pro career if he can fulfill his raw potential.
Another blue-blood… Another case in which the team fell short of expectations by exiting the NCAA Tournament before the Final Four. The incoming freshmen class has its work cut out for them at Kentucky.
Villanova | No. 4-ranked recruiting class | Round 2 exit in 2019
If we stick to the trends of history, then next season is about to be Villanova's year. Here's a recap of how the Wildcats have fared in recent years:
2016: National Champions
2017: Exit in the 2nd Round
2018: National Champions
2019: Exit in the 2nd Round
2020: ?
What comes next, then? Looks like another title. And this year's class will go a long way in accomplishing that goal.
Villanova comes in with the No. 4-ranked recruiting class. Nothing surprising considering the Wildcats have four recruits in the span of 50 positions ranging from No. 14 to No. 63. That makes for two 5-stars prospects and two 4-star prospects.
The best player in this class is No. 14 Bryan Antoine. Coming from Ranney School (NJ), the shooting guard was sometimes outshined by his teammate Scottie Lewis and his "walking-mixtape" label. Don't be fooled though, because Antoine is an equally, if not more, capable baller.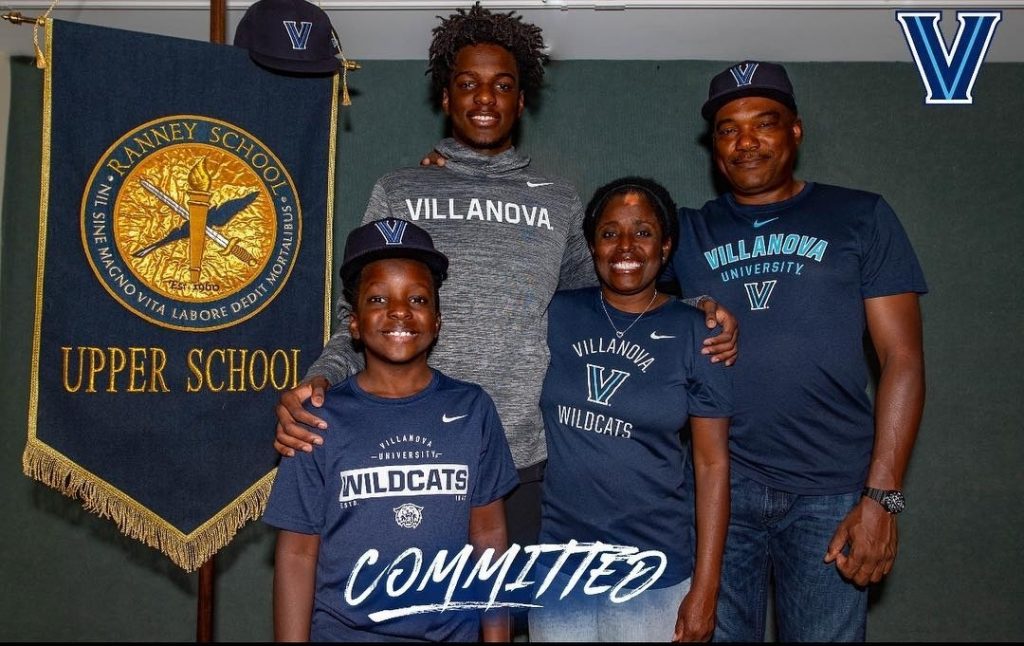 Photo: Bryan Antoine IG (@_bryanantoine)
Add No. 15 Jeremiah Robinson-Earl to the mix and you surely won't notice the departure of Eric Paschall for the NBA. Robinson-Earl is another player that could be deemed an under-the-radar prospect or second-fiddle to his teammates (he experienced the same thing with his stacked IMG Academy squad).
Jeremiah finally punched the table with a few staggering performances in the GEICO Nationals and became a household name by claiming the tournament's MVP award.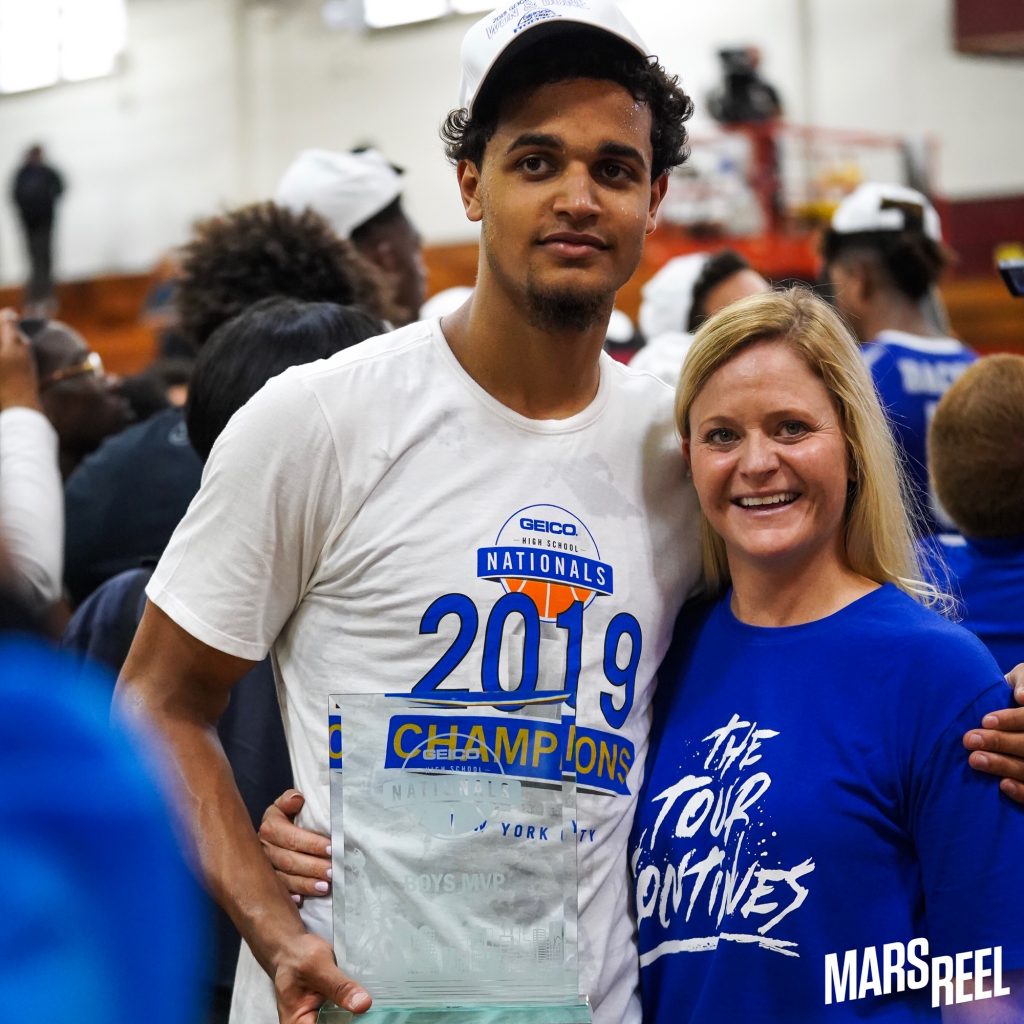 Just a little lower in the rankings, but still inside the Top 50, is No. 49 Justin Moore. Although not on par with Antoine and Robinson-Earl, he knows how to take advantage of off-ball situations and boasts a tremendous IQ that allows him to find the open spot play after play, making it easier for him to put the rock in.
At No. 63, Eric Dixon completes this recruiting class as a big-man arriving from Pennsylvania. He comes packed as he's not overly tall to be considered a classic center, yet holds a more than respectable 250-pound frame that helps him score around the rim with ease.
Only Duke, Kentucky, Arizona, and Villanova recruited two Top 15 players this season. That makes 2020 a year to mark in neon-green highlighter on Villanova's timeline. The pieces are certainly there.
North Carolina | No. 6-ranked recruiting class | Sweet 16 exit in 2019
The Tar Heels will feature quite a different roster next season. After spending four years in Chapel Hill, seniors Luke Maye and Kenny Williams will leave campus. Cameron Johnson transferred from Pitt two years ago, and then graduated from North Carolina. Two other key pieces in freshmen Coby White and Nassir Little will also bolt for the NBA Draft.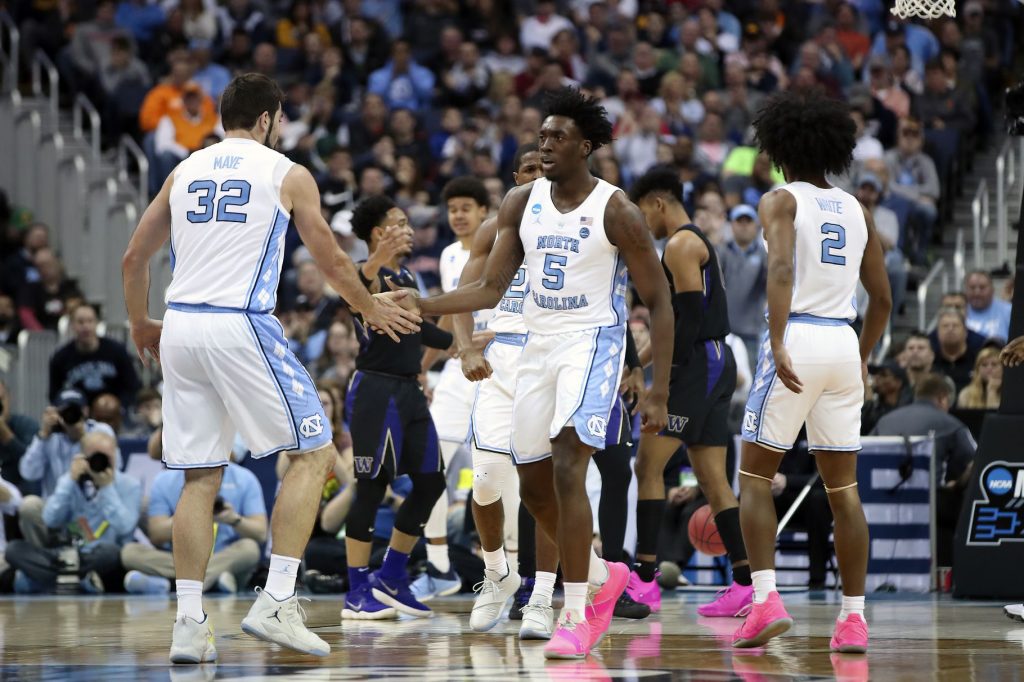 Photo: Kevin Jairaj-USA TODAY Sports
All those departures leaves North Carolina severely lacking options. Those five players, other than Garrison Brooks, were the Tar Heels that received the most minutes during the 2018-19 campaign.
The early addition of No. 21 Armando Bacot Jr. and the recent commitment of No. 3 Cole Anthony were huge for this depleted North Carolina roster.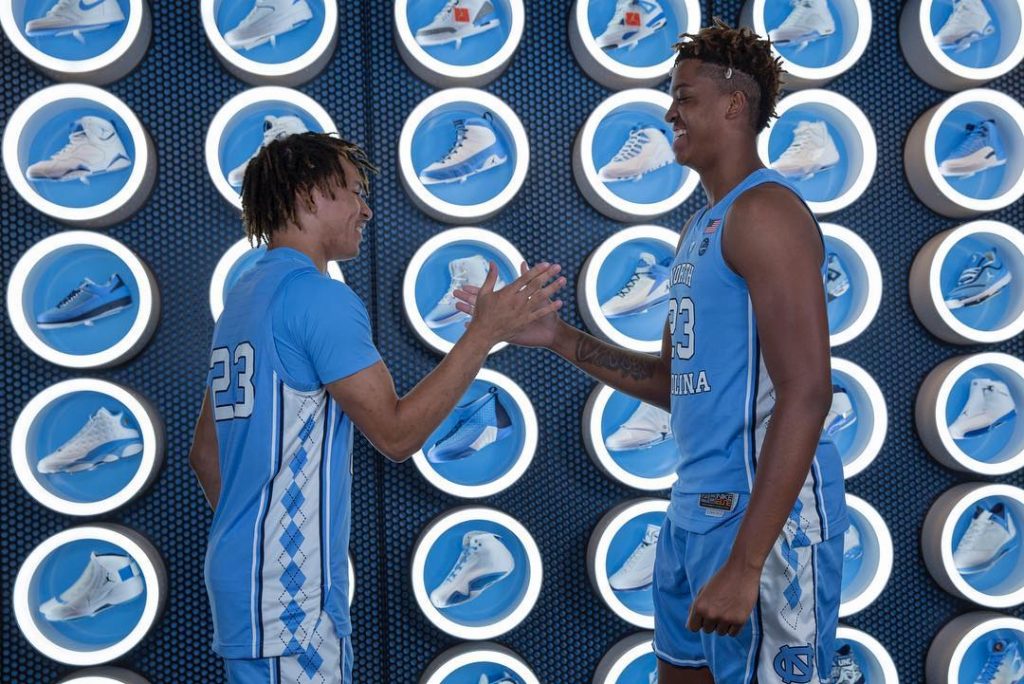 Photo: Cole Anthony IG (@the_cole.anthony)
Bacot is your classic center. He plays big on the inside and is able to make a great impact on defense. Often times Bacot looks like he's playing without putting in much effort. All the while, he is stuffing the stat sheet and wreaking havoc on the opposition.
Anthony is on the other side of the spectrum. He possesses all the tools to lead a team and put-on a scoring clinic all by himself. He's also got the ability to find open teammates just as easily as he's able to score from all three levels and finish plays at the rim.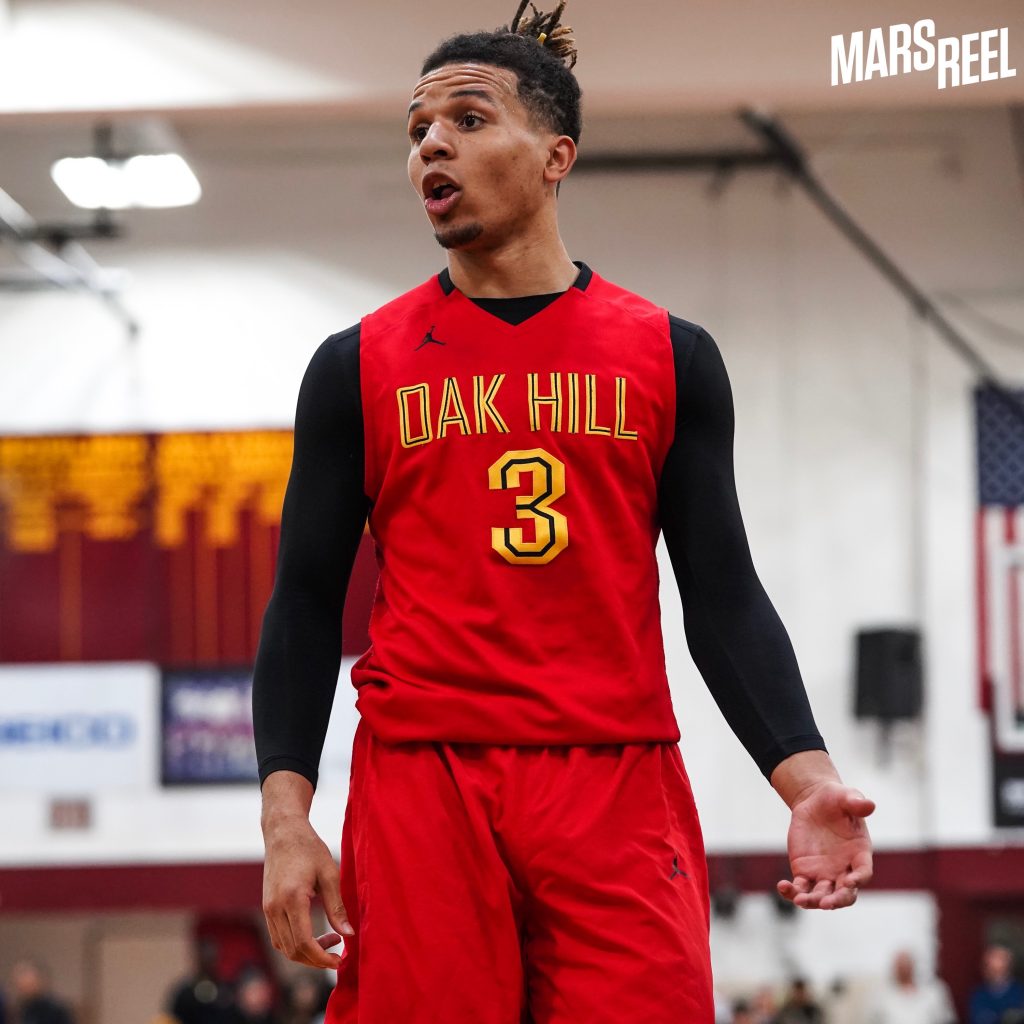 Another huge addition came with the commitment of No. 67 Anthony Harris.
The 6-foot-3 guard was previously committed to Virginia Tech. However, after the departure of head coach Buzz Williams for Texas A&M, Harris reopened his recruitment and chose the Tar Heels.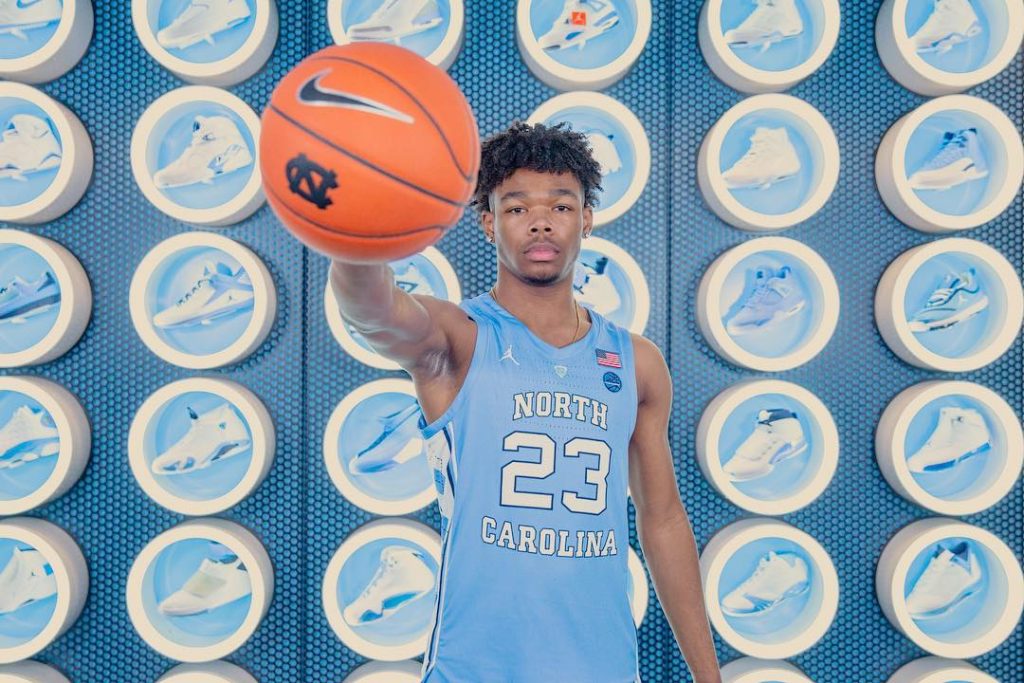 Photo: Anthony Harris IG (@ant_harris3)
No. 169 Jeremiah Francis rounds out North Carolina's recruiting class which is currently positioned at No. 6 in the country.
On the horizon lies another key storyline that could further improve the Tar Heels' chances. The recruiting process of No. 13 prospect Precious Achiuwa seems to be as open as it can be.
The latest Montverde phenom will take his time to make a decision. He is still scheduling visits and no one really has a clue of where he will wind up. His addition to any roster will definitely change perceptions, and that would also be the case at North Carolina.
It might take some time to gel all of these different pieces. But the Tar Heels are poised to make another deep run.
Antonio Losada is a contributor for Mars Reel from Spain. You can follow him: @chapulana